The boisterous Brooklyn-based quartet Model/Actriz, rocking at the intersection of garage punk and rhythmic electro-grunge, is dropping a music video for their new single "Crossing Guard" today, along with the announcement of an upcoming album, Dogsbody.
Following last month's studio release of "Mosquito," thumping single "Crossing Guard" is the second breadcrumb to the band's highly anticipated LP, teased to be a Death-Grips-meets-Lady-Gaga magnum opus. Dogsbody will be the first major body of work for the band, known for their confrontational live shows, who have been electrifying Brooklyn DIY venues for years now.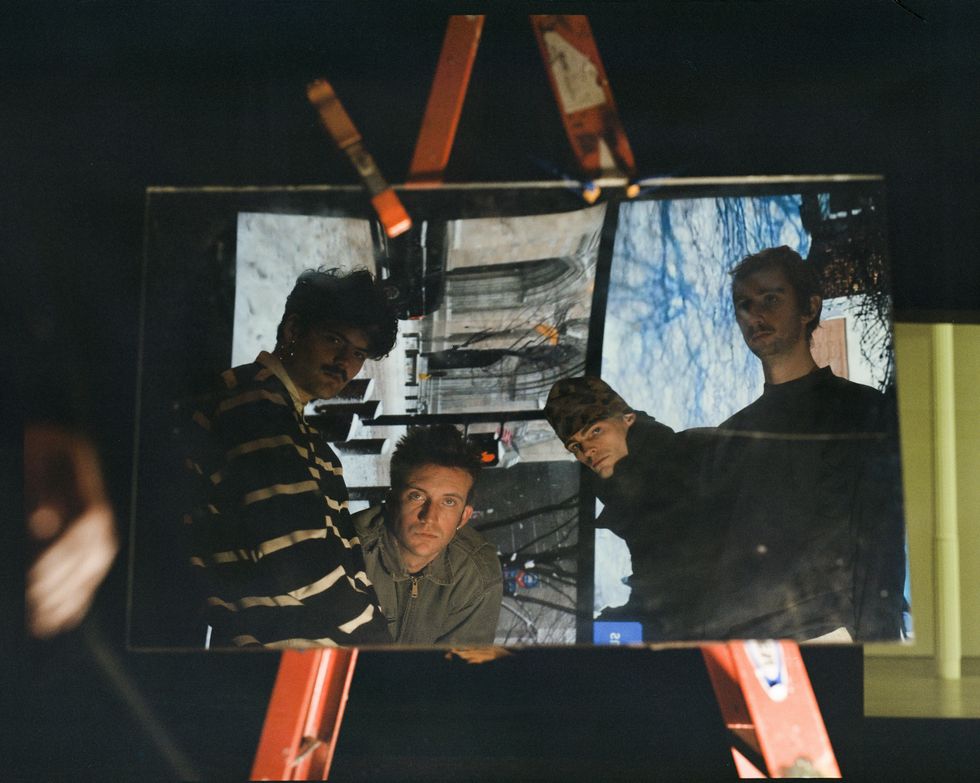 Integrating delicious components of art rock, punk and Detroit techno with a driving bassline and haunting synths, "Crossing Guard" is hypnotically danceable — like if the Talking Heads played the Bushwick underground circuit.
"'Crossing Guard' is as much an exploration of love and loss as it is a sharp, piercing and violent ode to the explosive joy of being alive and the overwhelming brightness of staring at the sun," the band tells PAPER.
The accompanying music video, directed by Nathan Castiel and written by the band, portrays an eerie narrative with its band members: vocalist Cole Haden, guitarist Jack Wetmore, drummer Ruben Radlauer and bassist Aaron Shapiro, that falls somewhere between TheBlair Witch Project and Midsommer. The band explains that "Crossing Guard" is a depiction of Charon, "the mythological ferryman who helped souls cross the river Styx," a representation of the eponymous psychopomp. It was singer Cole Haden's vision to style himself as an aging spiritual monarch. Tapping into the styles of Butoh and Limón, the choreography by Alena Henke "conveys the body's fragility and gradual degradation through slow, deliberate movement," says the band.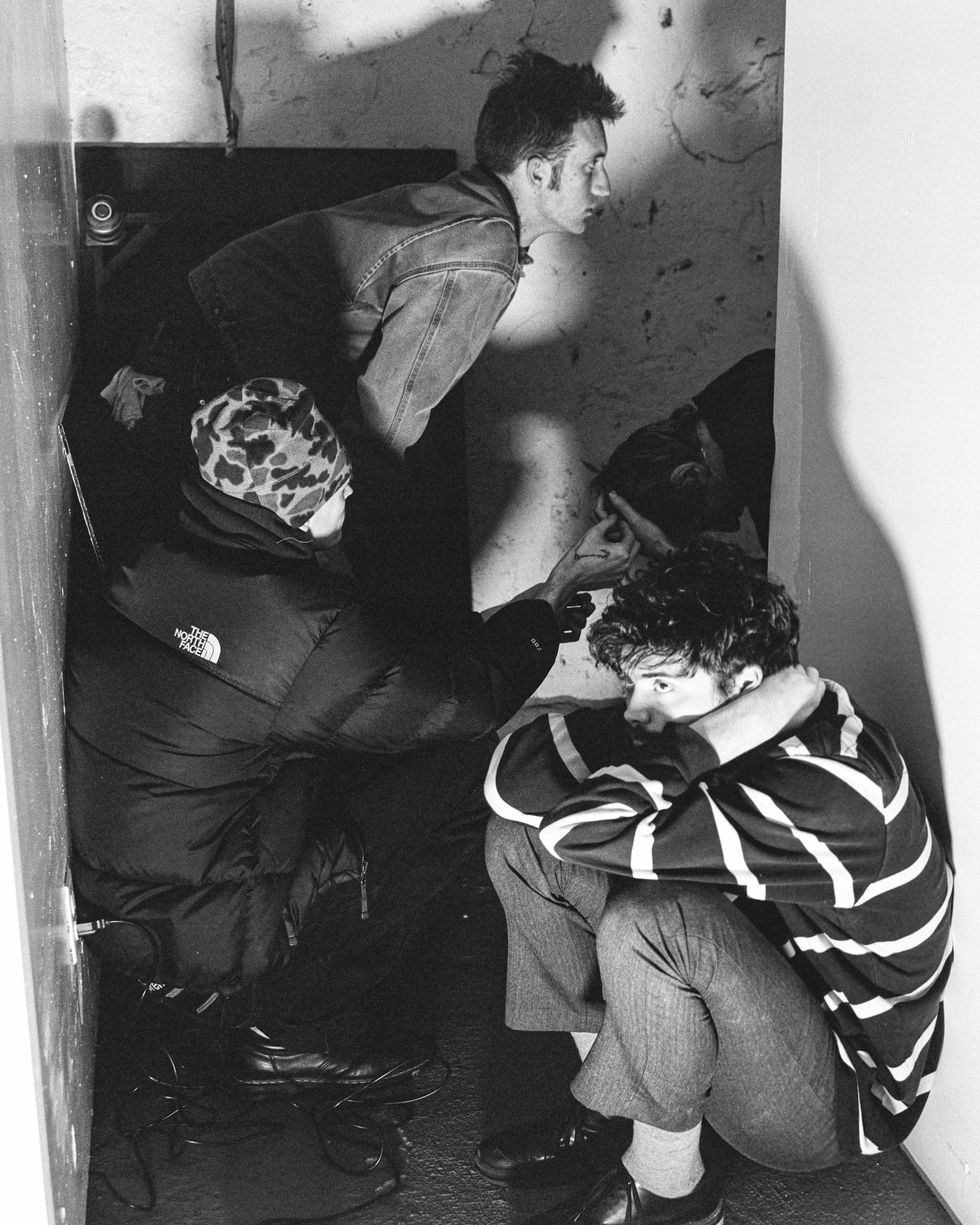 Model/Actriz defines "Crossing Guard" as the "initial creative revelations that guided and buoyed [them] to completing the LP." The band hopes Dogsbody, a coming-of-age tale "set between the hours of dusk and dawn," will translate the intimacy of their interactive live shows to their fans' devices, as it was made with the "desire to crystallize the specific musical dialect [they've] developed over the hundreds of hours playing together."
Check out PAPER's premiere of the "Crossing Guard" music video below.
Related Articles Around the Web