There is nothing rarer — or more refreshing — than meeting someone at New York Fashion Week who is genuinely un-jaded, friendly, and simply excited to be there. When that person happens to be a rising pop star, you have a unicorn. Kim Petras is a unicorn!
Petras was at the spring 2019 PRISCAVera show on Saturday, her third show of the day after Christian Siriano and Christian Cowan. And the singer, outfitted in a full PRISCAVera slime-colored look, could not have been happier to be there.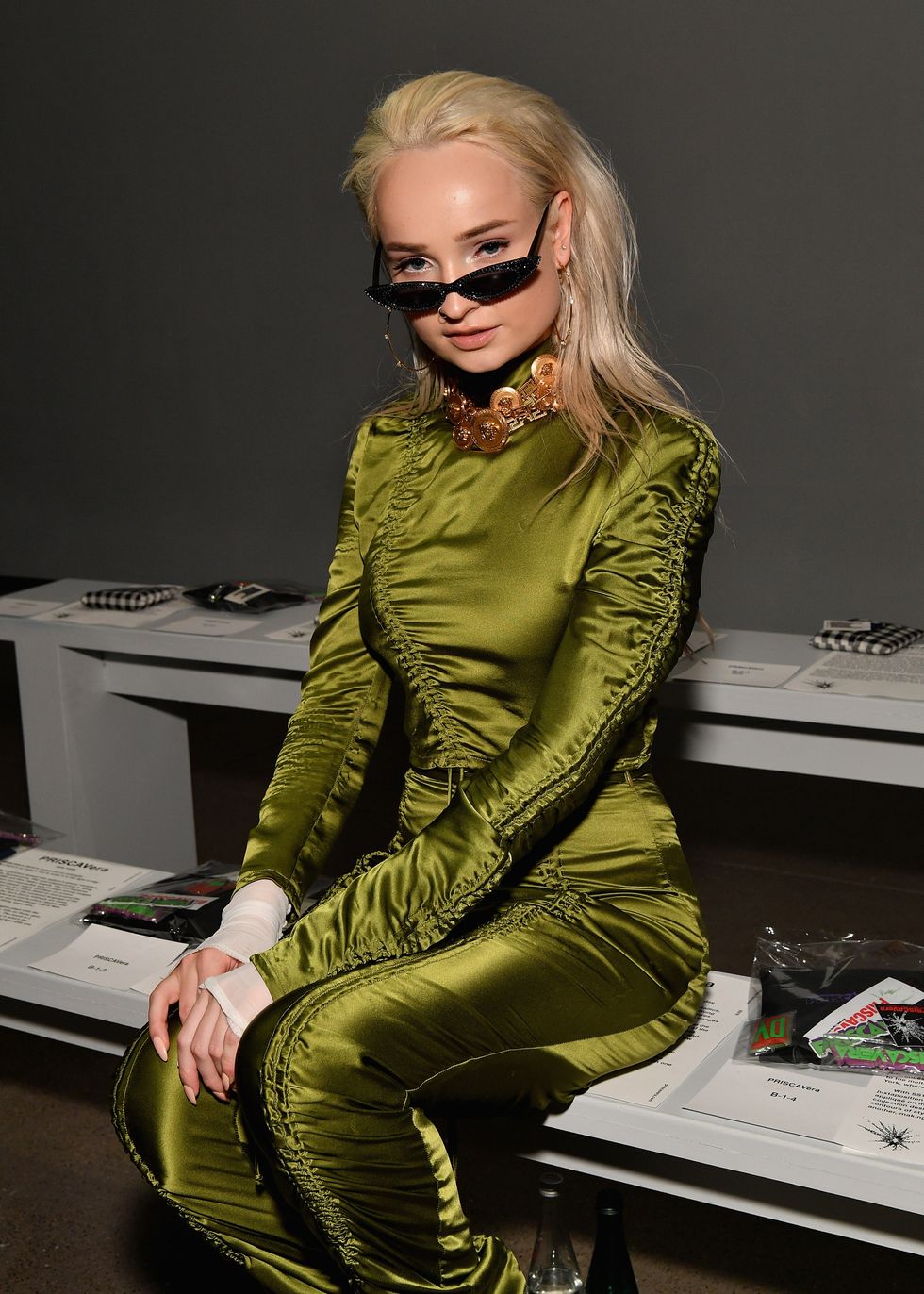 "I'm from Cologne, Germany. Like, outside," she laughed. "There were cows, fields. So I always used to read Vogue and dream of going to fashion week, so this is so incredible. I'm just having the best time ever."
Petras gushed. "Fashion just makes me go through the emotions. I'm just in awe. I have such an intense reaction to seeing new fashion. I'm normally home on the Vogue Runway app just checking everything, and it's so exciting. I've always dreamed of going to New York Fashion Week!"
We could not be happier that she's here. And she picked good shows (next up was Area). PriscaVERA's clothes, featuring asymmetrical, offbeat silhouettes in a dreamy neon pastel color palette, were the platonic ideal for spring. The garments flowed like hip little rivers. Isabella Rossellini sat front row; how great would she look in the green set with the scalloped hem?
Designer Prisca Vera Franchetti, a Rome native, explained that she was inspired by legendary director Wong Kar-wai's 1995 film Fallen Angels (considering how many people will wear the clothes to China Chalet, that seems about right). "The exteriors are all neon lights, all masculine Hong Kong, very kind of fluorescent lighting," she said. "And the interiors are more feminine and soft."
"I think something that really stuck with me from the movie is that rather than telling a story or a narrative or something, it was about the impression of a whole world. It was not really about what the characters are doing or who they are, but really what's around them."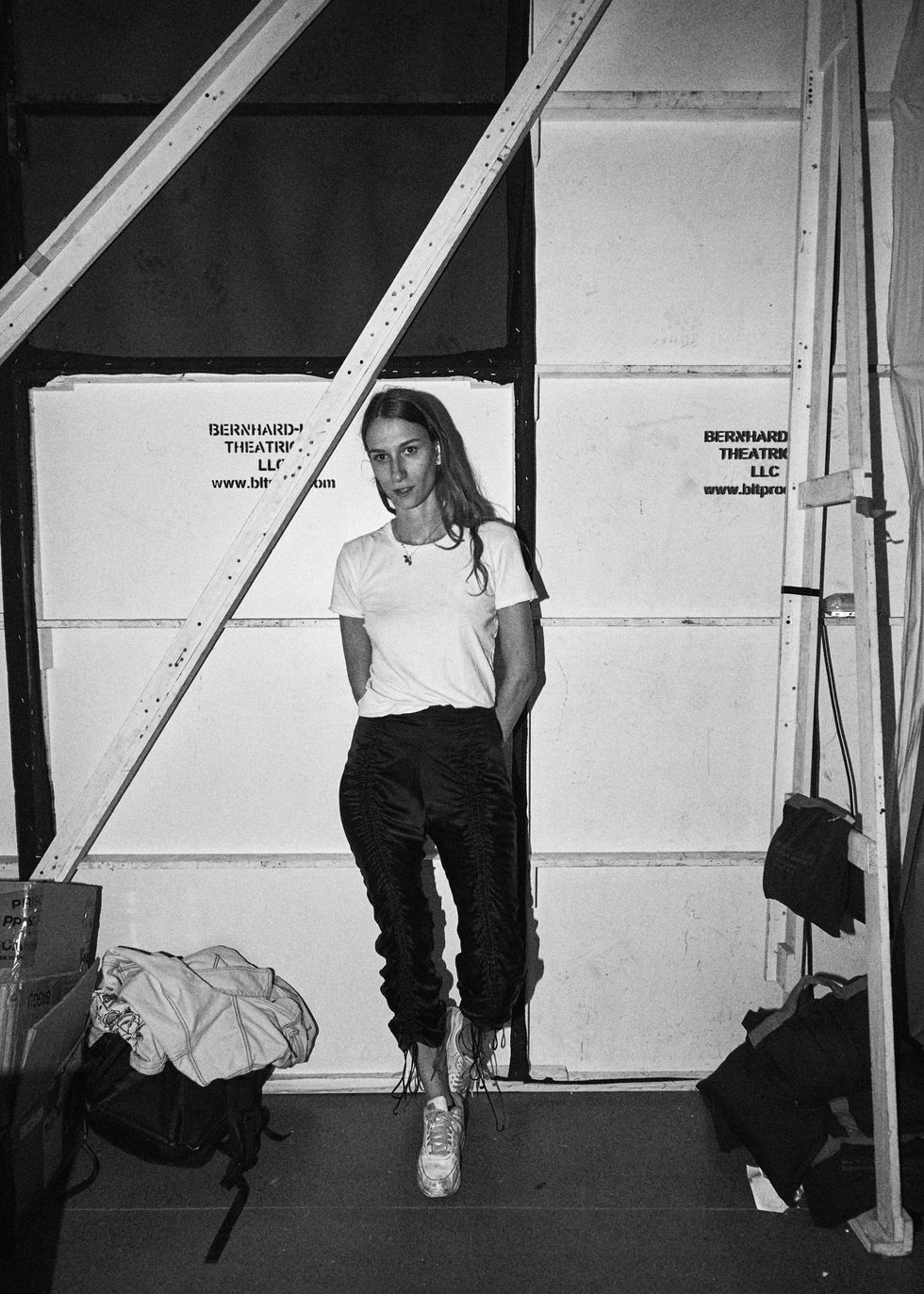 Prisca Vera Franchetti
Photography: Andrew Boyle / Additional image via Getty
Sign Up For The Morning PAPER
Nightlife
Story by Zach Shucklin / Photography by The Cobra Snake (Sponsored by Cuervo Tradicional Cristalino)