Even though Christmas is coming, it is still a Tuesday in late November in Trump's "Free World," which means we could all use a little naked and/or sparkly Kimberly Kardashian West to get us through. Thankfully, our girl has delivered.
For a new shoot promoting KKW beauty's new range of "Ultralight Beam" (come through Kanye with the collection titles! A family marketing affair!) highlighters and lip glosses (god help Kylie when Kim drops actual lip colors) Kim is completely nude with just a grey ponytail and glitter for accessories. Without further ado:
Look at that little foot in that pool of sparkles. Majestic.
Here is some BTS magic for the culture:
Me trying to live on the day to day: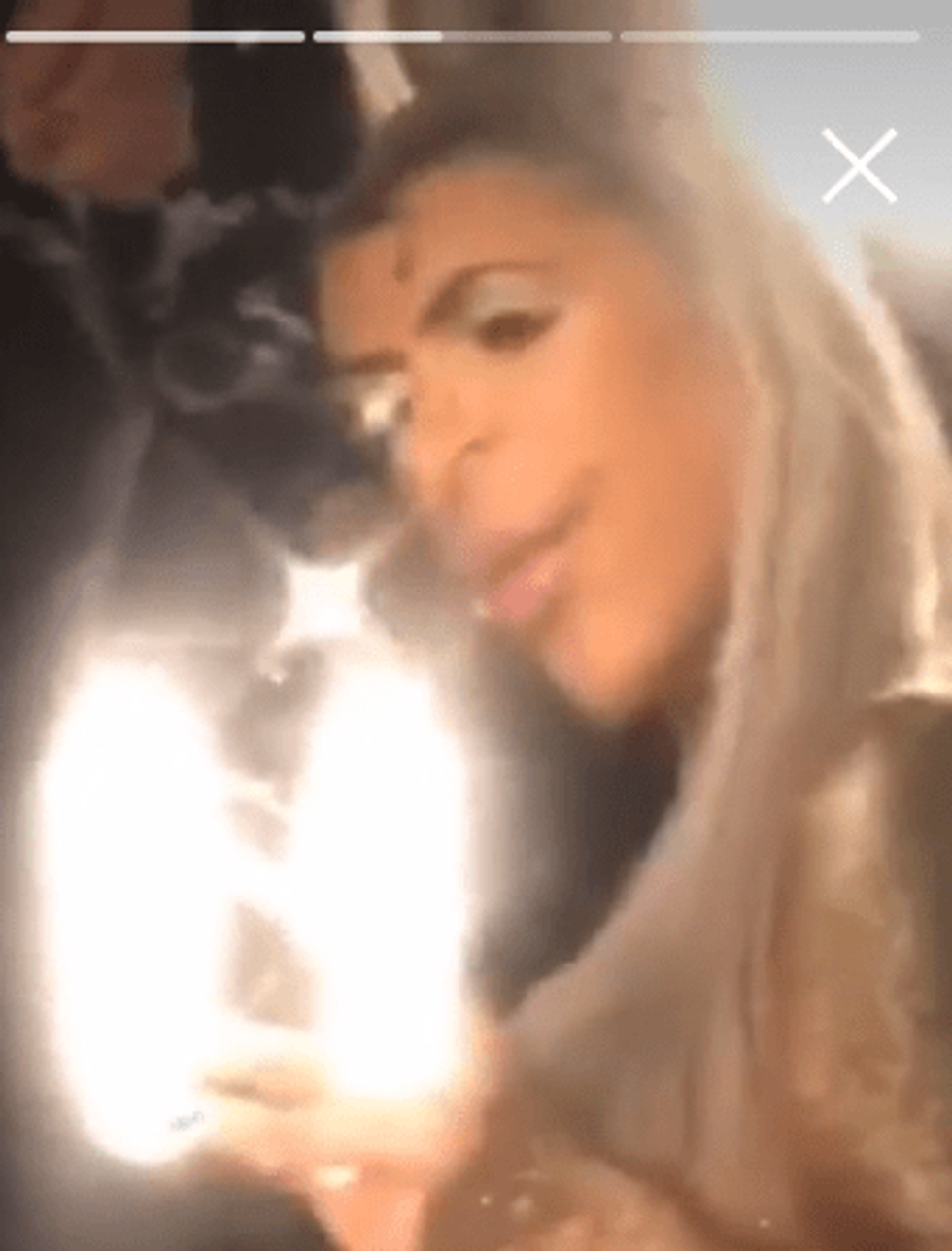 The new products will drop on December 1, and closely follow Kim's muted re-brand for her new crystal-inspired perfume range (you might remember it because it made $10 million in one day). Stay tuned my sweets.
Image via Instagram