TikTok beauty influencers are a different breed of content creators. Unlike the olden days of YouTube's hyper-filtered, drama-ridden beauty community, content on TikTok prides itself on more productive, instructional content. Of course, controversy still bubbles to the surface every now and then, but on TikTok there's a clear distinction: education first, entertainment second.
With Kevin Kodra, that's very much the case. The Toronto-based makeup artist and content creator has amassed more than 580,000 followers combined on Instagram and TikTok by putting out informational beauty content from a technical point of view. (You might also remember him from his viral graduation photo in 2018).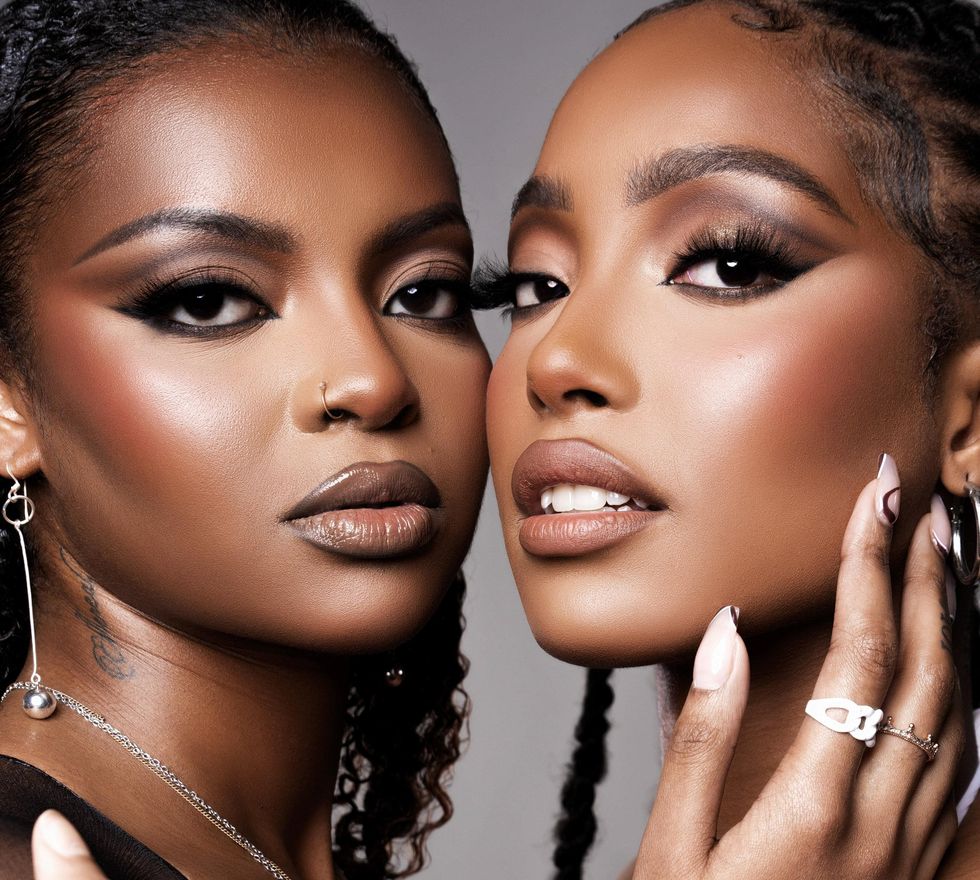 At 21 years old, Kodra offers insightful tricks for beauty lovers online, stemming from his own professional experience. He prides himself on being able to share product reviews and tips for various skin tones or textures, having worked on many different models. Kodra creates thoughtful "no-filter" content — both literally and metaphorically — with how he speaks to his audience, and shows the facial treatments and hacks that go beyond just a product.
As we move into 2022, it will be exciting to see this new wave of beauty creators taking the spotlight and building audiences around content that inspires as much as it educates. Check out our interview with Kevin Kodra, below, and make sure to follow him on TikTok and Instagram.
When did your love for beauty begin?
My earliest memory with makeup starts around six or seven years old. I vividly remember going into my mom's washroom, grabbing all of her worn down cosmetics and begging to do her makeup. At the time I had no idea what I was doing, but I was having so much fun.
As I grew up and I went into high school, my dad bought me my first makeup products and I slowly began to understand how product application worked. It became an obsession after that. I began watching YouTube video tutorials and honed my skills until I booked my first bride. I never looked back after that.
How did you first get started as a makeup artist in Toronto?
I've always been the youngest, leading to people never taking me seriously. In an industry that's dominated by people with decades of experience, why would anyone listen to what I have to say? That's what it always felt like. From 16 to 21, I was working a few makeup retail jobs, and I never felt like my knowledge on makeup and beauty was ever valued.
Despite my age alienating me, it honestly lit a fire in me to get out of there and prove I'm worth way more than what I was getting booked for. And would you look at that...
Your bio reads, "Makeup Artist, not beauty guru." How do you distinguish the two?
It's funny because people think that it's shade, but they may not know that I've been in both shoes.
I know what it's like to be a professional working makeup artist and I know what it's like to be a beauty guru working with my favorite brands. In the simplest of ways, the knowledge and insight I share stems from the experiences I've had with certain products on a range of different skin types, tones and textures.
Whereas a beauty guru shares their opinion on a product that they've tested on themselves and whether they like it or not. That's not to say one is less trustworthy than the other, but you're getting different information from the two, and I want people to know the information they get from me goes further than if it works on my skin or not.
How has TikTok impacted your love for beauty?
It almost feels like a fever dream, to be honest. It took a really long time to find myself and discover who I wanted to be, especially in the "beauty industry" where things can get pretty ugly. There was a solid year throughout the pandemic where I wanted to give up. I wasn't doing makeup anymore, I hated my job, I was thinking of going back to school, I just had no idea where things were going.
After meeting a few of the right people (and a few of the wrong), the fire in me for makeup that was dwindling down reignited once I started creating beauty content on TikTok. And once the outpouring of positive response came through, I knew I was doing something right.
What's your favorite part about beauty on TikTok?
My favorite part about beauty on TikTok is that we've finally gone back to teaching and educating like the good old days. I missed the feeling of sitting down and genuinely learning how to do makeup in a new way.
I think the beauty community lost itself for a few years, but TikTok became a gateway to allow new creators to share skills that they never had the opportunity to show off. TikTok's ability to push creator content to millions of people is beyond what any other platform can do. It has created household names from nothing and it's given me the opportunity to finally start the life I've been dreaming about since I was seven years old.
Kevin Kodra's Five Favorite Beauty Products: 
Skin prep is so important for having that flawless base and the Inkey List Water Cream is the perfect moisturizer for anyone who has a problem with their makeup separating.
The way blush has made a comeback makes me so happy. NARS Thrill Blush is the perfect bubblegum pink blush that gives you the cutest babydoll effect.
Making sure my clients' makeup lasts all day and all night is super important to me. The Charlotte Tilbury Setting Spray has never done my wrong and it's the perfect finishing step to my glam.