Imagine this: you're in a gym, sitting on moveable bleachers on wheels that slide into different formations, similar to a modified rollercoaster for adults. Modern dancers — of all genders, shapes, sizes, ages — surround you and perform wacky dance moves, vogueing, twirling, jumping in the season's latest fashions.
That's exactly what took place for Kenzo's unconventional fall 2019 show format, and by the end, all the guests were on the floor dancing with the professionals. Even creative directors Carol Lim and Humberto Leon were in the crowd jumping up and down.
Part of what the duo dub "La Collection Memento" (they present their traditional co-ed runway shows in January and June on the men's calendar), the clothing from this series closely follows the archives of founder Kenzo Takada's work. This was the fourth iteration, and pulled inspiration from the 1992 men's show, which featured vividly realistic prints of tomatoes, reinterpreted for this week's show. And for the first time, the collection will be ready to purchase right away.
The tiger motif, which many associate the brand with, was also reinvented. Photo-realistic airbrushed tigers from the men's spring/summer 1991 collection were reimagined for men and women on tees, tops and more. The brand new "running tiger" motif in gold and burgundy was shown on skirts and shorts. The "jumping tiger" (women's fall/winter 1983 — a frequent signature of the brand) was also seen on the back of jackets.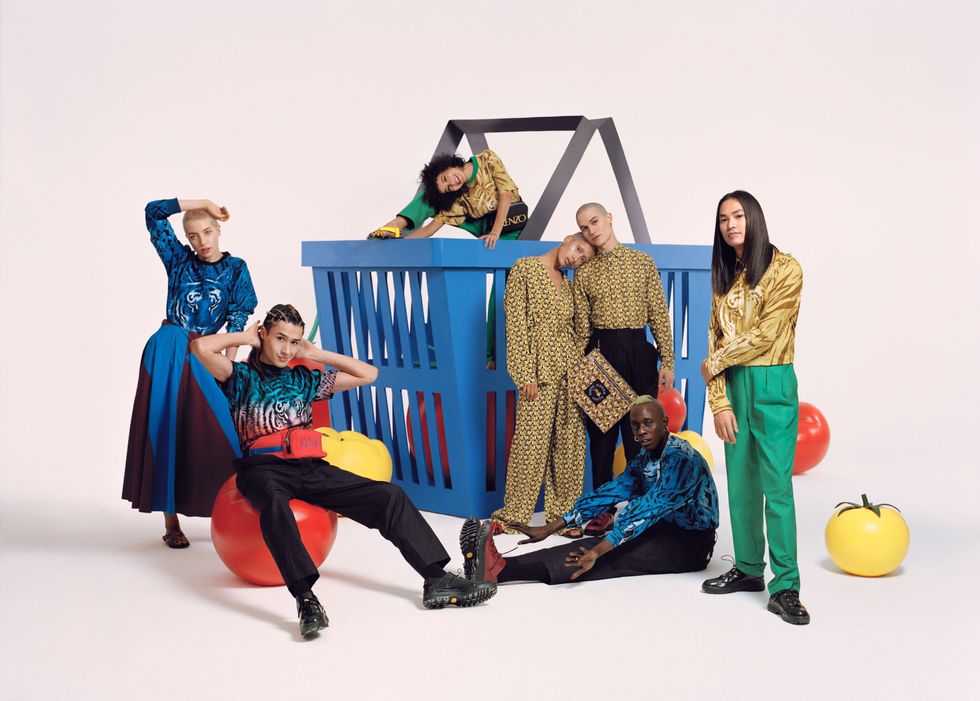 "The audience will be moved, not just figuratively, but physically," Lim told Vogue ahead of the show. That they were. It's only day three of Paris Fashion Week but it's already clear that there's a definitive respect for diverse models and performers, non-traditional events that break barriers and designers that don't always take themselves too seriously.
"La Collection Memento N°4" is available now on kenzo.com.