Scandinavian fashion house J.Lindeberg has been making sports-inspired garments since before "athleisure" was a buzzword.
Founded in 1996, the company combines fashion and practicality for athletes, fashion enthusiasts, and people with active lifestyles. Structured and sporty silhouettes, tech and luxe fabrics, and a bold color palette commanded their Fall '18 collection, shown during Copenhagen Fashion Week last month.
We spoke with J.Lindeberg's Creative Director, Jens Werner, about finding inspiration in athletics and bygone eras.
J.Lindeberg has been making sports-inspired garments since before it was the hot thing to do. How do you think the trend has grown and changed?
Johan Lindeberg started his namesake brand with sports and fashion. Today, JL is one of the rare players in the market who is credible for both worlds, performance sports and fashion.
People today are generally living more active and healthy lives. We're traveling more, doing more, running errands, working out. It's not about what a garment is made for, it is about what the wearer sees it suited for, and feels good in. Trends change all the time, but I believe the merging of sports and fashion is something stable, something that we won't move away from again.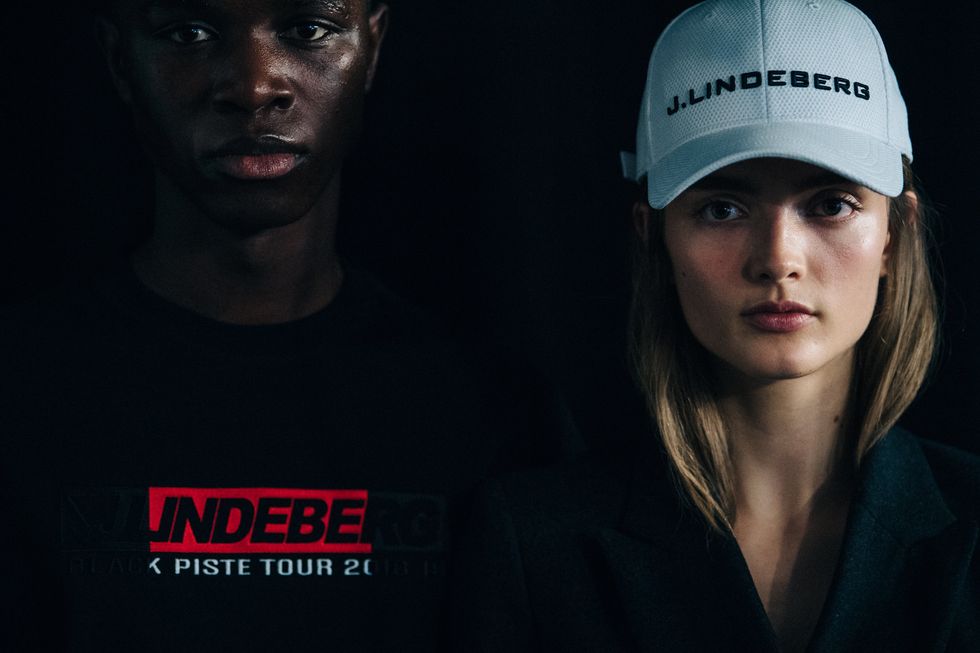 How do you understand the relationship between sports, lifestyle, and fashion?

It is all about the context you place products in. A technical golf polo can be a high fashion item, mixed with the right bottom or jacket or accessory.
Dressing someone for an important meeting with a well-fitted suit; offering a technical jacket that someone can travel with, that is easy and practical to store away; Or a down parka, a chunky sweater, a wool coat... vests, denim, a running or gym outfit, a ski set, golf polos and pants. Technical everyday pants, taking you from hiking in the mountains to the city...
Is there a certain sport or kind of sports clothing you find most compelling?
There is a lot of inspiration in all kind of sports. Taking sports traditions apart and mixing them and finding a new interesting aesthetic is what I like playing with.
But it also all depends on the overall collection theme and seasonal inspiration. For the AW18 collection we were really inspired by Ski. Silhouettes and styling referenced 50s Ski, with pleated trousers, tucked in sweaters. While colors were taken more from the 70s with poppy reds and sunny blues, all mixed with some obvious sports blues and intense reds.
I like to look at sports that are relatable to a wide audience, that can often be seen more as lifestyle activities than professional and extreme sports. Like surfing, swimming, beach volleyball, skiing, snowboarding, soccer, basketball and tennis, golf, running, gym and yoga.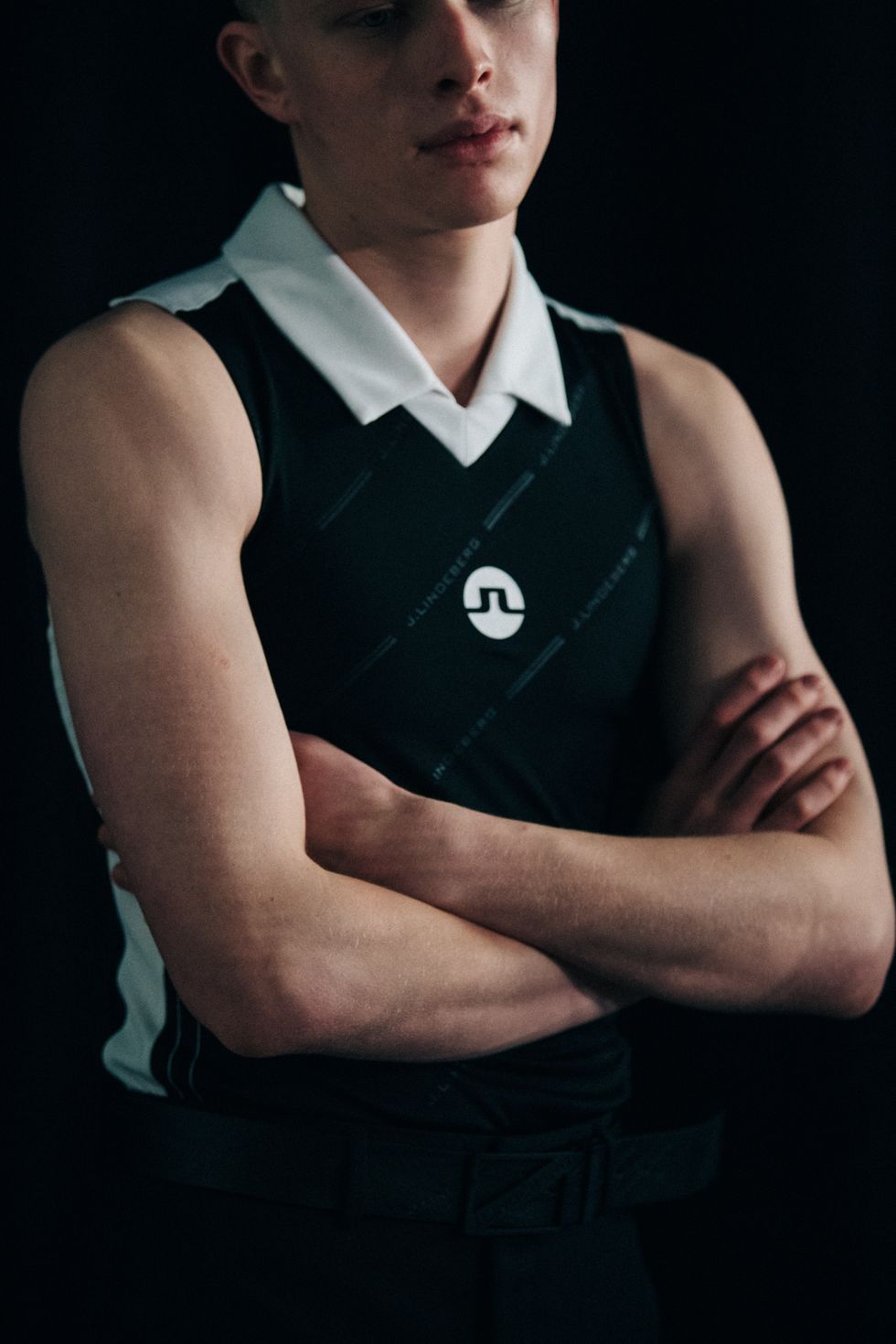 Which era of fashion do you find most inspiration from?

The '70s are a reappearing inspirational source for me. Especially when it comes to the mix of sports and fashion, a more relaxed lifestyle, freedom and ease; people that are more expressive and opinionated, women that dare to break rules; conservative establishments becoming increasingly disregarded and challenged.
I love the colors of the '70s, and the simplicity of graphics. Sports and activities were mostly done in any kind of simple, comfortable outfit that one could find. It didn't matter too much, if its "functioning," as long as the silhouette allowed enough motion. I like that idea of making sports clothes not too technical looking, so they also blend more natural in the everyday fashion.
For silhouettes, there are many eras I find inspiring, the mix of strict and stiff, sharp and tailored, '50s, '60s with the versatility of '70s, the freedom and expressive mix and match of '90s and also the futuristic aesthetics of early 2000s. It's interesting to take things further, evolve traditions and to mix in some advanced innovation that sometimes is too early for the market.
Versatility seems to be a big theme for JL. Why do you think it's important for fashion to be convenient and versatile?
I want to create products that can be appealing to a wider audience, a tech polo shirt shouldn't be limited to wear it only on the golf course. If you invest in a product that is not limited to a certain occasion, but still functions, that is — in my opinion — the future of the industry, since people are more conscious and aware and buying perhaps less, but with more value and quality.
Photography: Adam Katz Sinding
Music
Story by George M. Johnson / Photography by Mason Poole / Styling by Shiona Turini / Hair by Nakia Rachon / Make-up by Rokael Lizama / Creative direction by Andrew Makadsi