Antwerp-based fashion brand Botter made a unique, environment-centric fashion statement at Berlin's Spring/Summer 2019 Fashion Week. The Dutch menswear label came up with a unisex collection, which used fish-shaped pool inflatables, nylon nets, and strips of plastic to accessorize their fashion-forward collection of boxy suits and streetwear.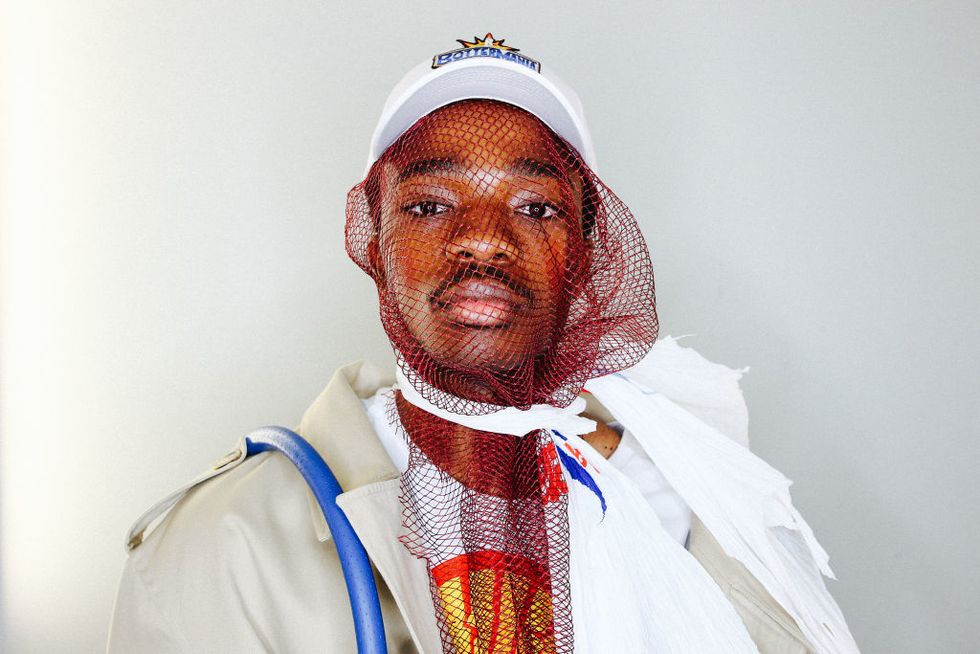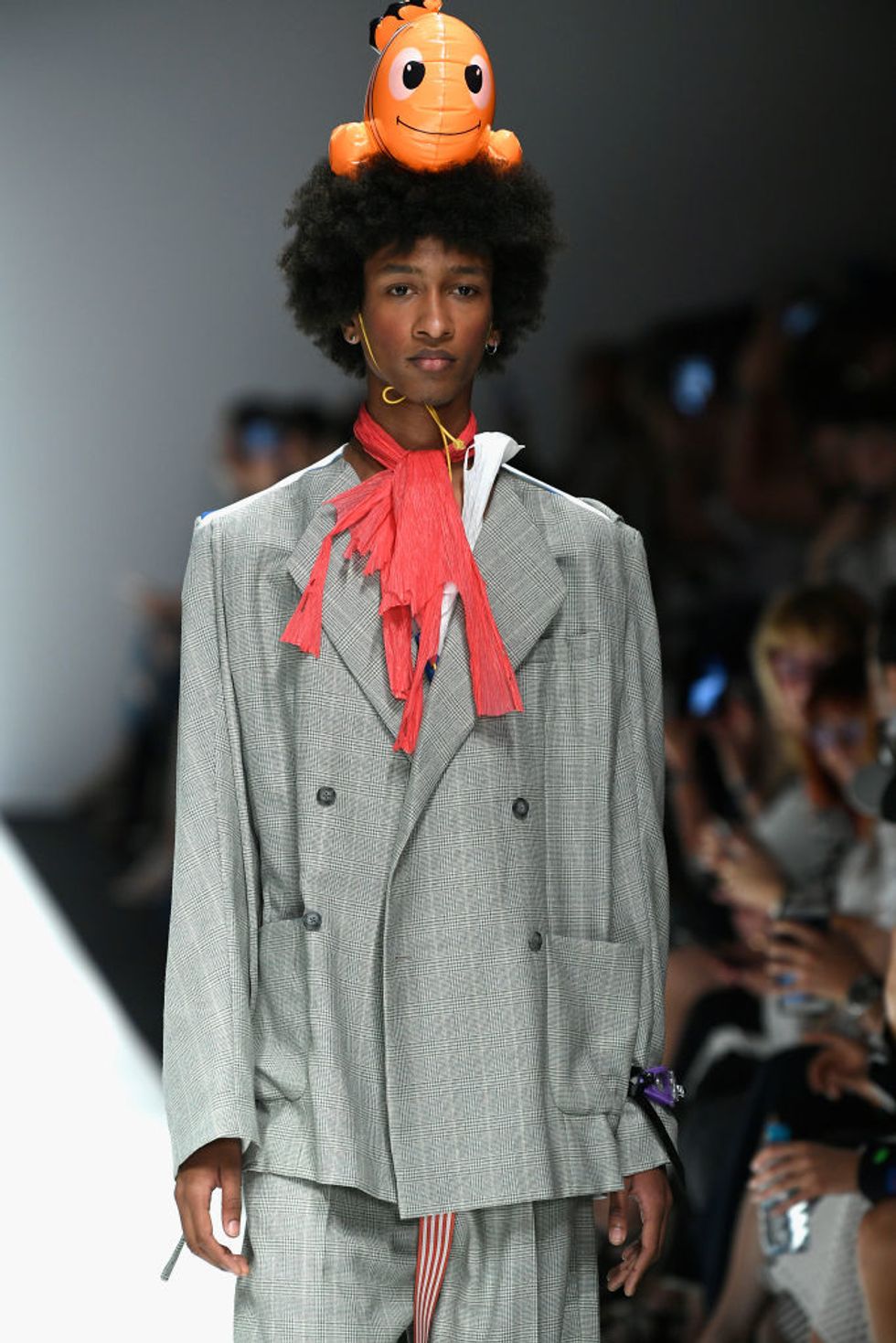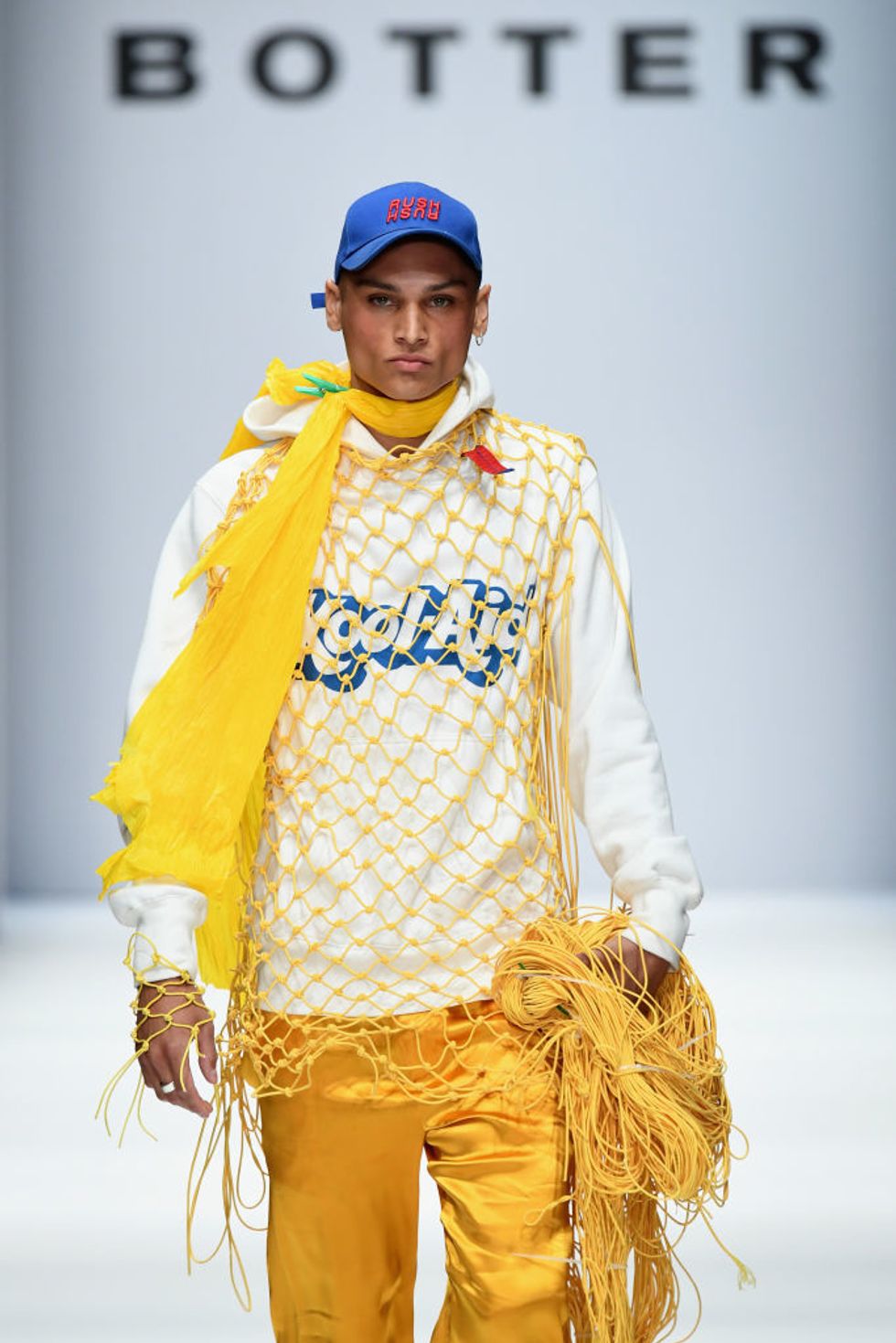 The designers behind Botter — Rushemy Botter and Lisi Herrebrugh — wanted to use their platform to draw attention to the Caribbean ocean's pollution, the waste washing on their shores, and how consumerism and oil exploration are destroying that region of the world. The duo also said that they also drew inspiration from the lotto houses in Curaçao and the Dominican Republic.
Botter told architecture and design magazine de zeen, "I see my grandma going to these lotto houses and spending her last money in hope she would win. But the reality is that most of these organizations are corrupt and will never give a prize away. They play with the hope of the poor for their own fortune and we wanted to translate this aspect into the garments."
Photos via Getty