Halloween is the time to have fun and dress up as monsters, ghouls, ghosts, and, of course, your favorite celebs. We especially stan when celebs decide to dress as their favorite icons. And on Friday night, Harry Styles stole the show at the Casamigos Halloween party with his sparkly Dodgers uniform—an ode to Elton John's 1975 performance at the Dodgers Stadium in Los Angeles.
Harry wore the sequined version of the blue and white baseball uniform, completely with a sequined baseball cap, and Sir Elton's huge signature rhinestone-studded glasses in pink. He was also spotted at the Beverly Hills bash with Cindy Crawford's husband Rande Gerber, who paid tribute to "Rocket Man" David Bowie.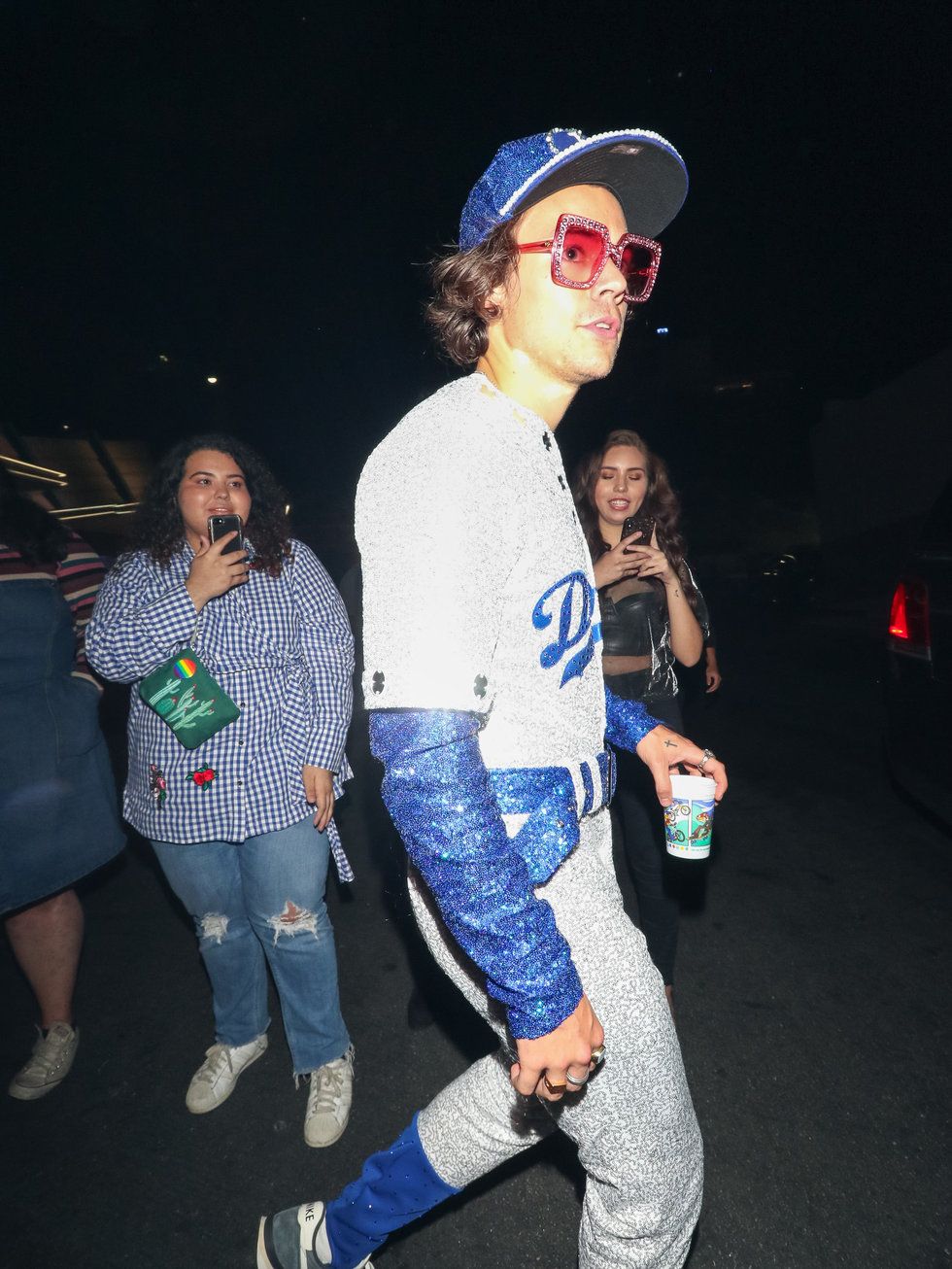 Celebrity Sightings In Los Angeles - October 27, 2018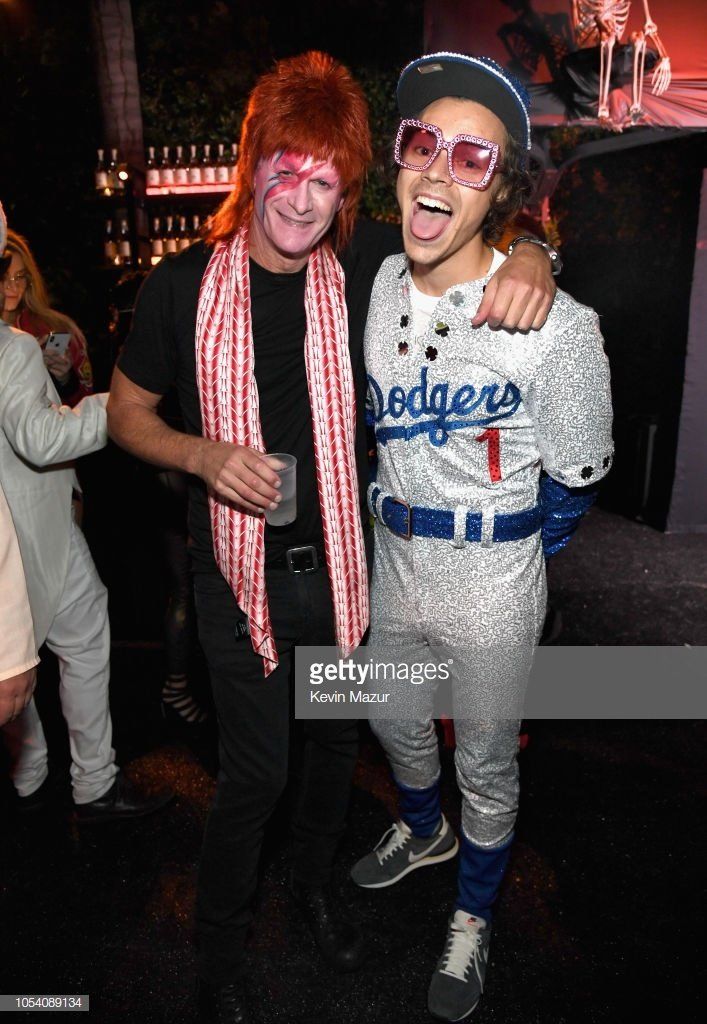 Here's Elton John's photo for comparison: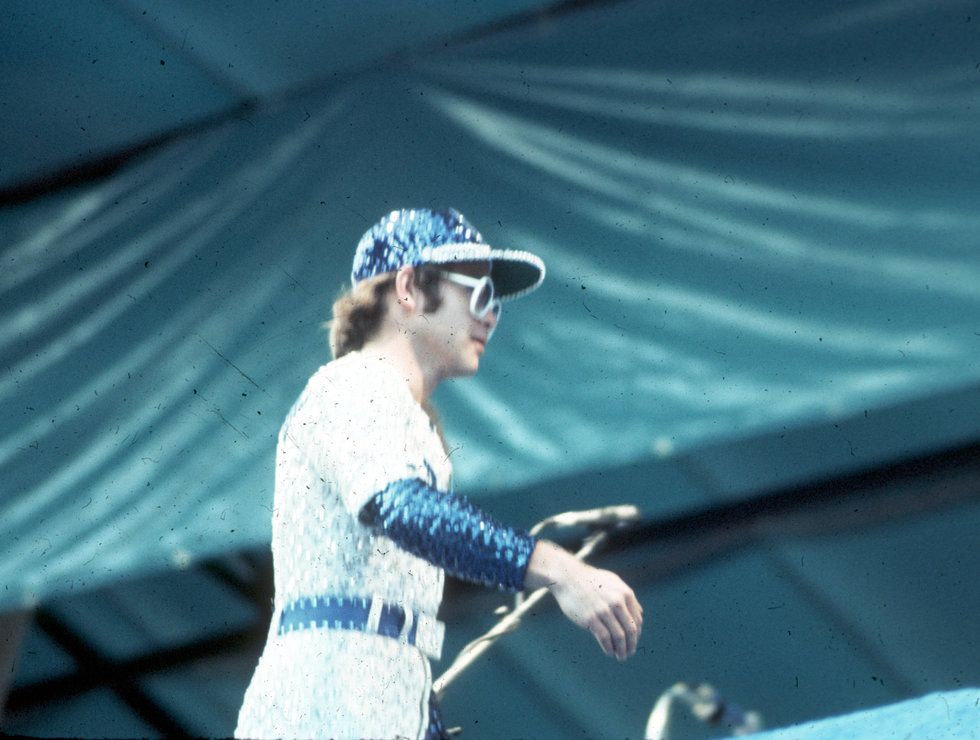 Elton At Dodger Stadium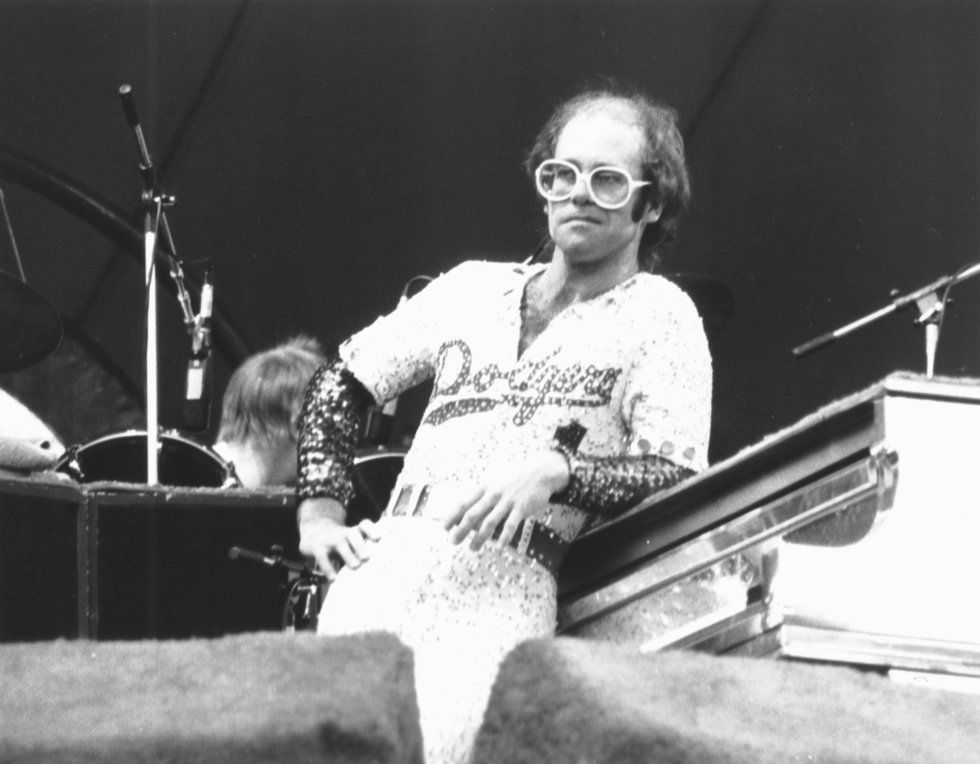 Elton John File Photos 1970's
This isn't the first time the artist channeled the music legend. His concert outfits have a comparable flair. And in a post to Instagram back in July, at the end of his tour, he donned huge pink sunglasses.