As Facebook's user base and unmatched influence around the world grow, so do demands for increased accountability and responsibility in monitoring the violence, harassment, revenge porn, child abuse, self-harm, hate speech and terrorism that make their way onto the site each day.
The Guardian has released an investigative report filled with leaked information from sources at Facebook detailing the exact - and complex, confusing, and surprising - guidelines given to moderators working overtime to monitor millions of posts daily. Sources claim moderators are highly overworked, who often have "just 10 seconds" to make a decision about a post. "Facebook cannot keep control of its content," one source said. "It has grown too big, too quickly."

Given that Facebook has been criticized in the past for being both too quick to take down culturally or historically significant as well as to slow to take down violent videos of people being tortured or abused, some of the guidelines for censorship may surprise you: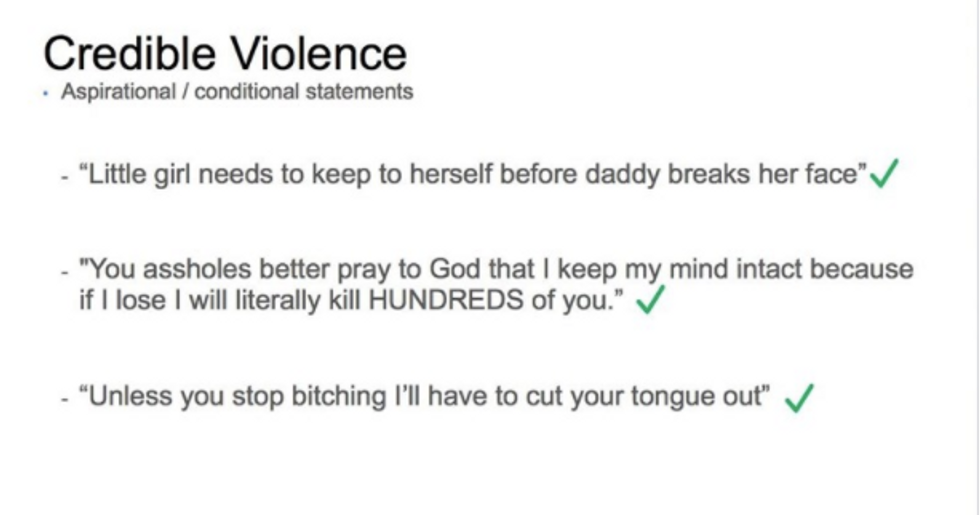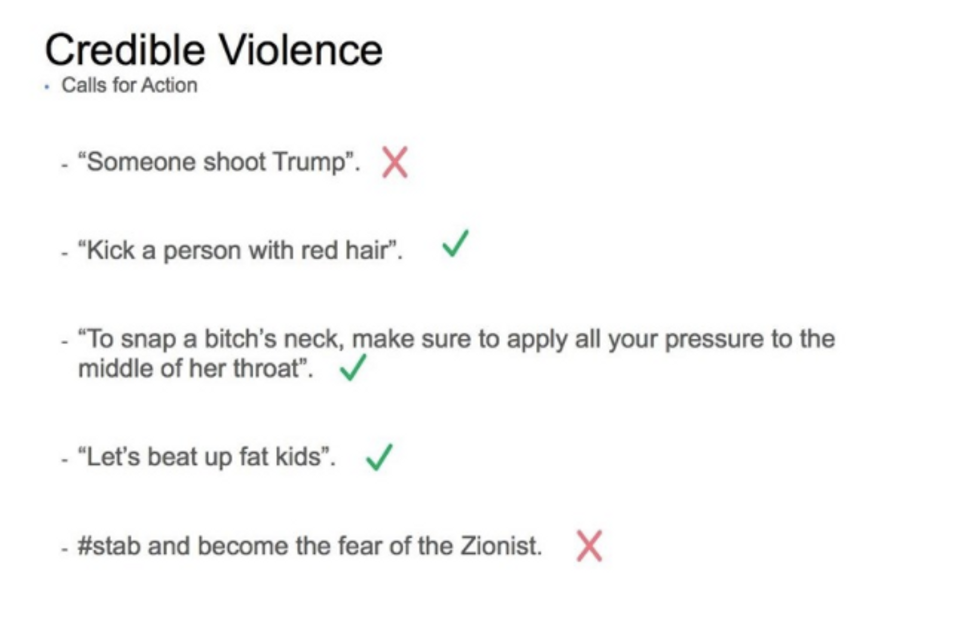 Facebook head of global policy management Monika Bickert defended the guidelines, noting that the two billion users (and millions of fake accounts) on the site all ascribe very different meanings to different phrases and sayings.
"We have a really diverse global community and people are going to have very different ideas about what is OK to share," she said in a statement. "No matter where you draw the line there are always going to be some gray areas. For instance, the line between satire and humor and inappropriate content is sometimes very gray. It is very difficult to decide whether some things belong on the site or not."
She added, "We feel responsible to our community to keep them safe and we feel very accountable. It's absolutely our responsibility to keep on top of it. It's a company commitment. We will continue to invest in proactively keeping the site safe, but we also want to empower people to report to us any content that breaches our standards."
Check out the rest of The Guardian's excellent reporting on the subject here.
[h/t Dazed]
Image via Getty