Iris Alonzo and Carolina Crespo, the duo behind Los Angeles-based clothing brand Everybody.World, aren't into typical celebrity and designer collaborations. Instead, the pair partners with everyday people like 76-year-old chess player and spiritualist Prakash Gokalchand and a 14-year-old L.A. native named Paloma. Fittingly, the brand's latest collaborations are just as unexpected.
Tonight at Le Bain, the penthouse nightclub at Manhattan's Standard Hotel, Alonzo and Crespo will unveil a collection of unisex swimwear designed by chef Angela Dimayuga and range of skin-toned towels conceived by architecture writer and PIN—UP Magazine founder Felix Burrichter.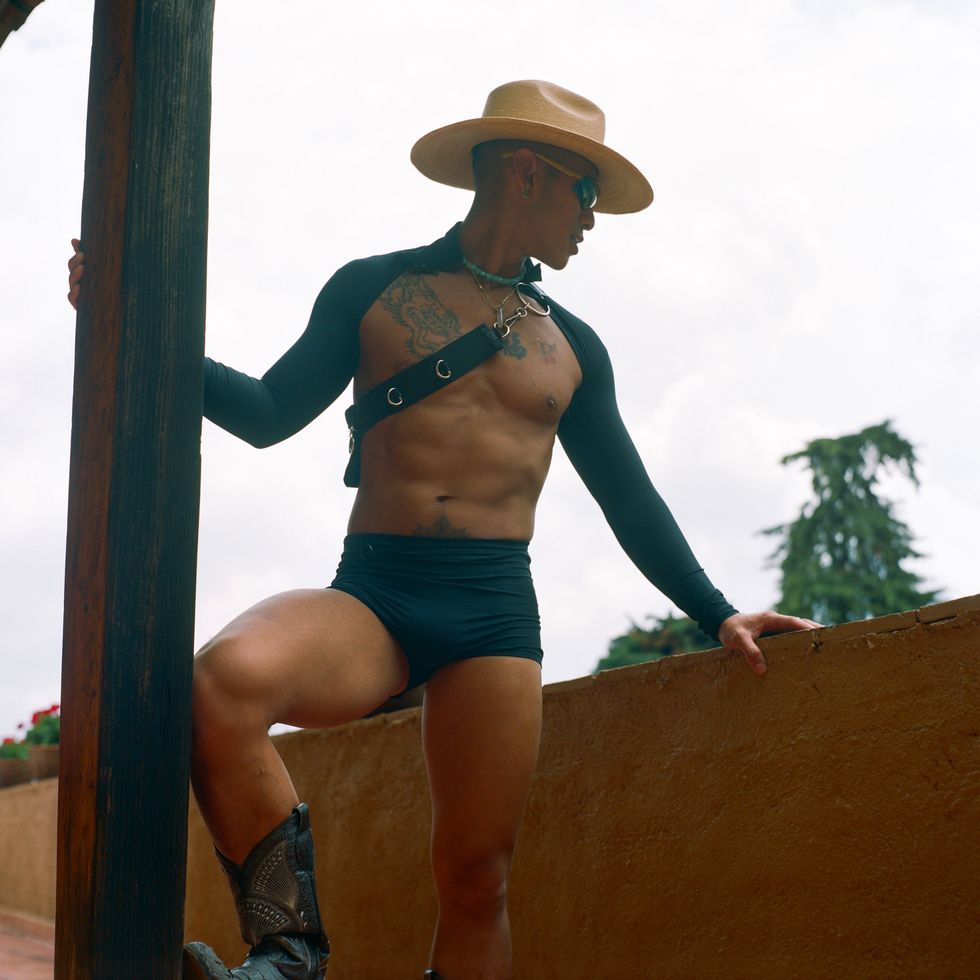 Photography by Elvin Tavarez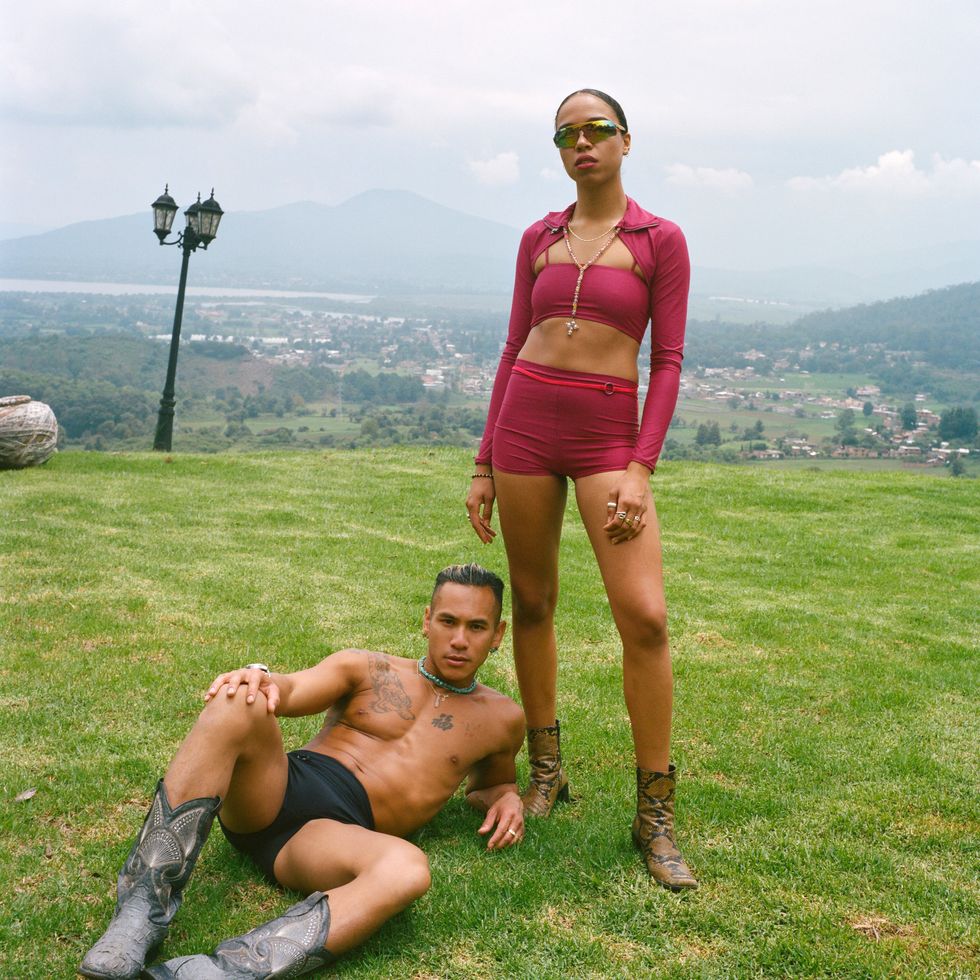 Dimayuga's four-piece assortment of gender-neutral swimwear was inspired by her Instagram handle @swimsuit_issue, which gets its name from the 1992 Sonic Youth song. Each piece in the range—a cropped jacket, a bandeau top, shorts, and a waist pack—is made with a textile crafted from recycled plastic bottles.
For his partnership with the brand, Burrichter chose nine colors (that almost resemble a range of foundation for various skin tones) and applied them to organic cotton towels sourced from the Ace Hotel and up-cycled by Everybody.World.
Photos Courtesy of Everybody.World