DUVV doesn't believe in labels—whether on her outfits or on her records. The independent New York City/ Seoul-based artist's goal is simple: to make good music. And she doesn't need anything flashy to present music that speaks to the soul. Just honest lyrics, her alternative hip-hop/ R&B-esque sound, and her soothingly gentle and smooth voice.
With no formal training in music, no prior experience, DUVV began her career at 19 while she was on an exchange program in South Korea. "I was on the track to go to law school, actually. Plot twist!," she laughed. "When I went to Korea, that helped me put a lot of things into perspective."
Although she started her career a little later than some artists, the past couple of years have been a prolific time for the 24-year-old Trinidadian-American singer/ songwriter. She has released three EPs, and her debut collaborative mixtape With You In Mind. Since her move to Seoul, she's also made her very first music video, featuring her mixtape tracks "Intro" and "For You". The video, premiering on PAPER (vide below), was filmed in South Korea and is her way of introducing herself to the world as an undefinable, yet distinct, artist who isn't willing to compromise her vision for commercial popularity.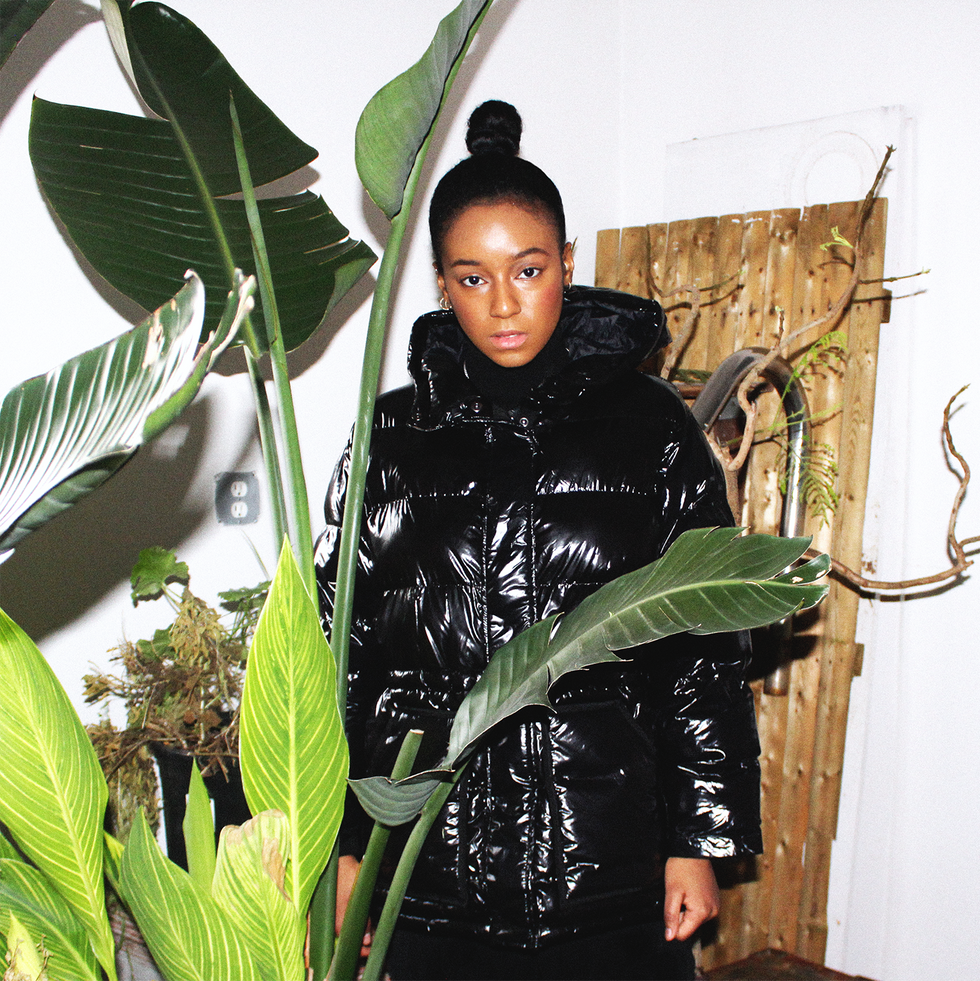 When she first began writing and performing her music, she didn't define her genre, and she still refuses to confine herself to one today. "There are all these categories to differentiate the trends because so many things are happening at once," she says. "When I approach my music, I kind of want people to approach it as if they're watching a film—even if it's just the music alone. It's an experience in a way, and I'm telling stories."
DUVV says she doesn't want anything to distract the audience from what she's trying to convey with her music. "I don't wear brands across my chest. I don't wear flashy things. I don't care about that stuff, and it's funny because that's the only thing people care about lately," she says. "I kind of don't want people to be distracted by things that aren't important."
In a conscious effort to make work that follows her artistic perception, without losing anything in translation, her project ACID is going to be self-produced. "I literally started teaching myself production two months ago. I don't have the same technical-level skills as other people that I've worked with, but I feel like it's mine. I know the sound that's in my head, and I'm working to make it happen."
ACID will be more on the electronic up-tempo side, but will not lose the same lyrical gravity that DUVV puts into all her projects. "It's about balance and toxicity. Acid is something you need in your body, but at the same time too much of it causes issues. It's a theme that I'm exploring through different facets of human experience."
Expect more cool visuals like the video below, merch, and even art installation projects. The works.
Images courtesy of DUVV