In the past few years, we have witnessed a sort of mass infusion of scent into literally everything: oils, tea lights, necklaces, and even matchboxes.

And now, moving beyond its existing and popular array of fragrances and candles, Parisian luxury perfumer, Diptyque is introducing a set of scented tattoos. Because why not?

The set of five "scented stickers" will drop as part of the new Prêts-à-Parfumer collection, which will also feature a range of different products including a perfumed brooch shaped like a bird, and a braided-thread bracelet.
The tattoo, which apparently smells like roses, is further made from "mat satin" for a smooth finish and features motifs akin to shadow puppets. "This graphic, baroque decoration can be positioned wherever you want, whenever you want: inside the wrist, for example, or at the base of your neck or the curve of your shoulder," the brand said in a press release.

Next up the bracelet, which is also infused with perfume, and can be cut to a custom length. "It can be attached and detached at will, thanks to a gold-plated clasp, and spreads its scent whenever you gesture with your hand," the brand said.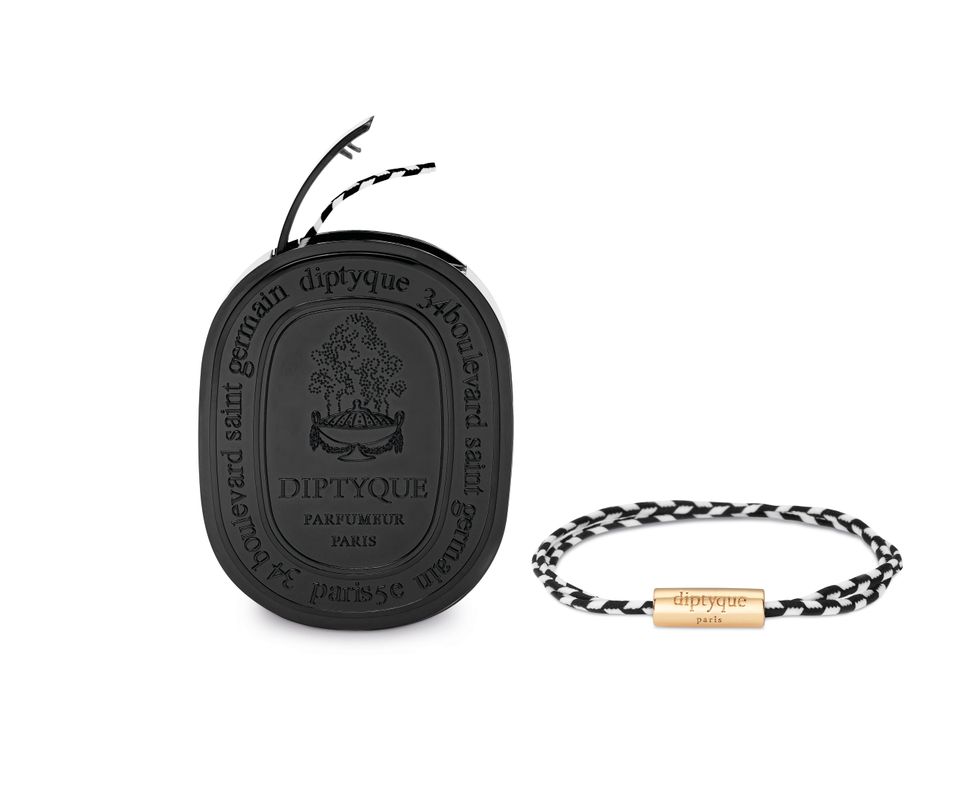 Lastly, the brooch, which literally resembles a bird is made from gilded metal and is inspired by the "wooden birds that once inhabited" Diptyque's original boutique. The brand describes it as "a perfumed ornament inspired by Renaissance pomanders scented jewellery shaped to suit the tastes of the day."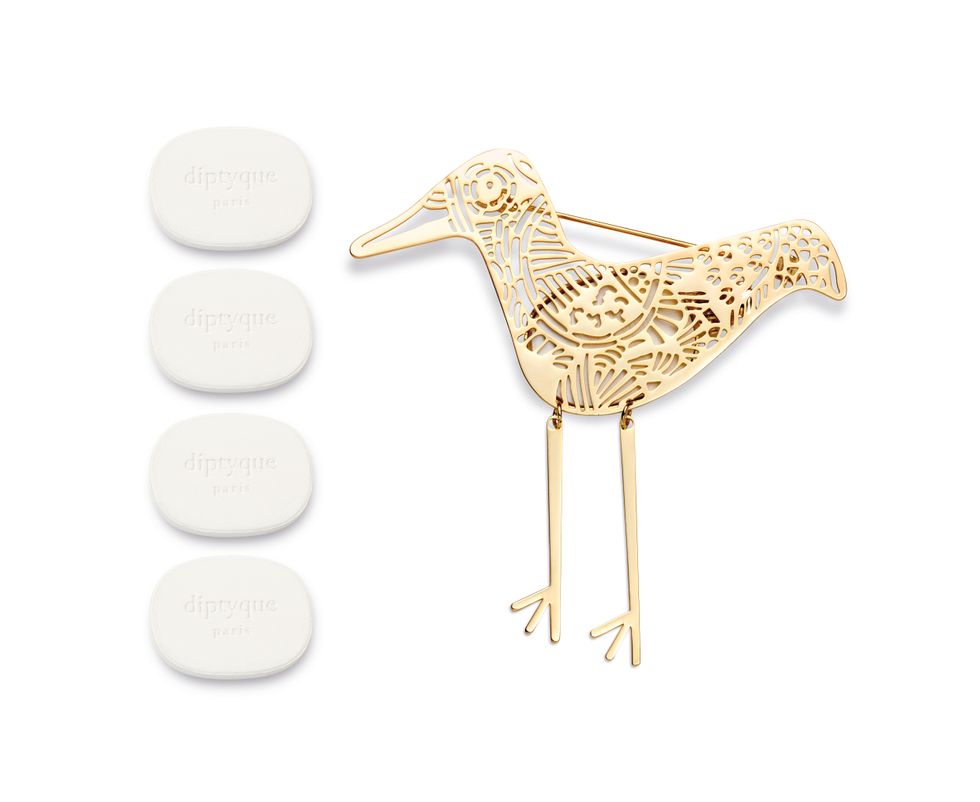 Although scented tattoo sor a bracelet that smells like roses might seem like a bit of an odd concept to begin with, it's all part of Diptyque's larger strategy to appeal to a younger set of audience — mainly Gen Z and young millennials. "It's part of our DNA and heritage to create playful new perfume gestures," Julien Gommichon, president of the Americas for Diptyque, told WWD.

The Prêts-à-Parfumer collection drops early September and will be available for purchase on diptyqueparis.com and across Diptyque stores.
Photos courtesy of Diptyque