Delta Goodrem has never been a major name in American music, but the Aussie pop star has a serious chance at crossover success with her new single, "Think About You." The track, which is her first release since 2016's Wings of the Wild, is a shift from the sounds we've heard throughout Goodrem's career, showcasing her voice through polished pop production and decidedly sexy lyrics.
"I think about you naked when I'm looking at you," she repeats throughout, building up to an emotional climax (and some very Mariah Carey-esque vocals). "Too many days I think about it/ Too many nights I've spent without it," she yearns. "I need a way to get this started/ Get you out of my head, and get you in my arms."
PAPER caught up with Goodrem to dive into this unexpectedly addicting song, and the newfound freedom she feels making music, right now.
"Think About You" seems to represent a transformation for you both sonically and visually. What sparked the shift?
I felt a quantum shift within my heart that was real, and I had to listen to it. I am so thankful to have found my own lane as a writer, and to have had such support as a young artist. It's exciting when you feel a fresh wave of inspiration come over you, and you feel the freedom to explore that and express it through your art.
Is there a particular experience that inspired these lyrics?
[Laughs] Yes. There's always a lightbulb of inspiration that hits before a song is created. "Think About You" is the thought bubbles that we think, but don't say — the subtext. I had just finished a tour and filming a variety of projects, and I went into the songwriting session just wanting to jam with the incredible John Ryan and Julian Bunetta. We played '90s music, which then inspired this song. We didn't overthink it, we just had fun making music.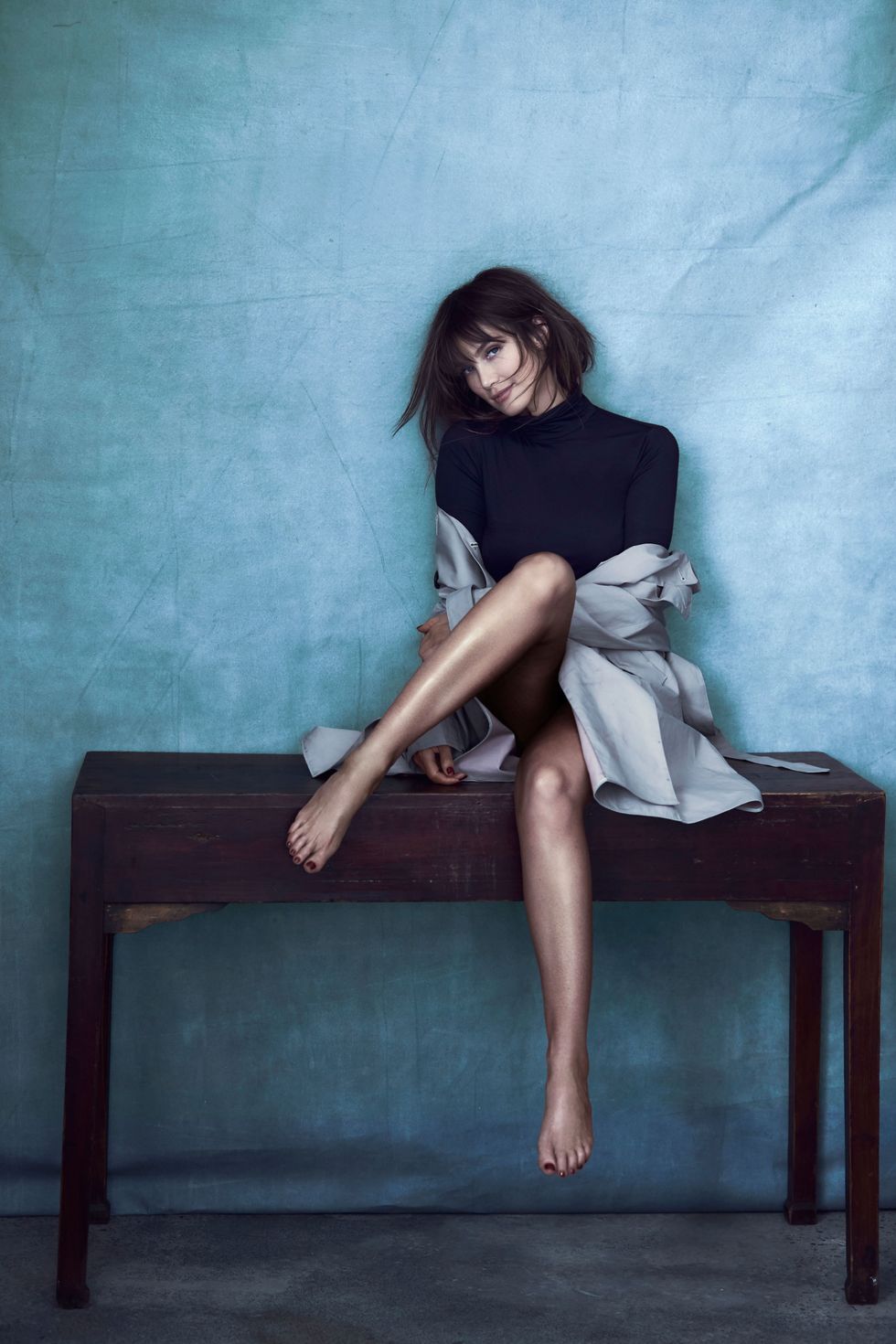 How do you go about creating something that's personal, but relatable to a larger audience?
You can't write a song unless you have something to say. There are common threads and themes that bind all humans, but I believe in order to connect as an artist it's about being your authentic version, whatever that is, and writing about your deepest truth. I've always loved being a sentimental writer — curious and fascinated by the world. Then it's about finding the balance of unique spice whilst keeping it simple and fresh, and seeing what moves you. I love that songs can change the energy in any room — that they are time machines able to transport you to a different time in your life. Its always been an honor to create music that can be a part of a soundtrack for someone's life.
Related | Christina Aguilera Is Back With a New Transformation
How does this single reflect the larger album you're working on?
I'm still an open book on this new album, evolving as we go. Coming from my Wings of the Wild album, which was extremely personal and held a lot of gravity in my life, this album Is feeling like the air is out of the balloon, filled with freedom and fun.
Was a more mature, sexy sound than your previous work a conscious or natural development?
I'm just being truthful to who I am now, today. It was very much a natural development. You're always evolving as an artist, and my writing and music is reflective of that.
Stream Delta Goodrem's "Think About You," below.
Photos Courtesy of Delta Goodrem