DAMEHT is ambitious. The pop-punk band, which first took root in New York's Lower East Side, has taken on the task of reviving a largely abandoned genre, while infusing it with complex metaphorical lyrics and packaging their outsider edge with an approachable radio-friendly sheen.
The dichotomy of their DNA is best reflected in DAMEHT's high-low range of collaborators, having previously worked with iconic street photographer Clayton Patterson (who famously documented the Tompkins Square Park Riot of 1988) and pop producer RedOne (who's responsible for Lady Gaga's biggest chart scorchers).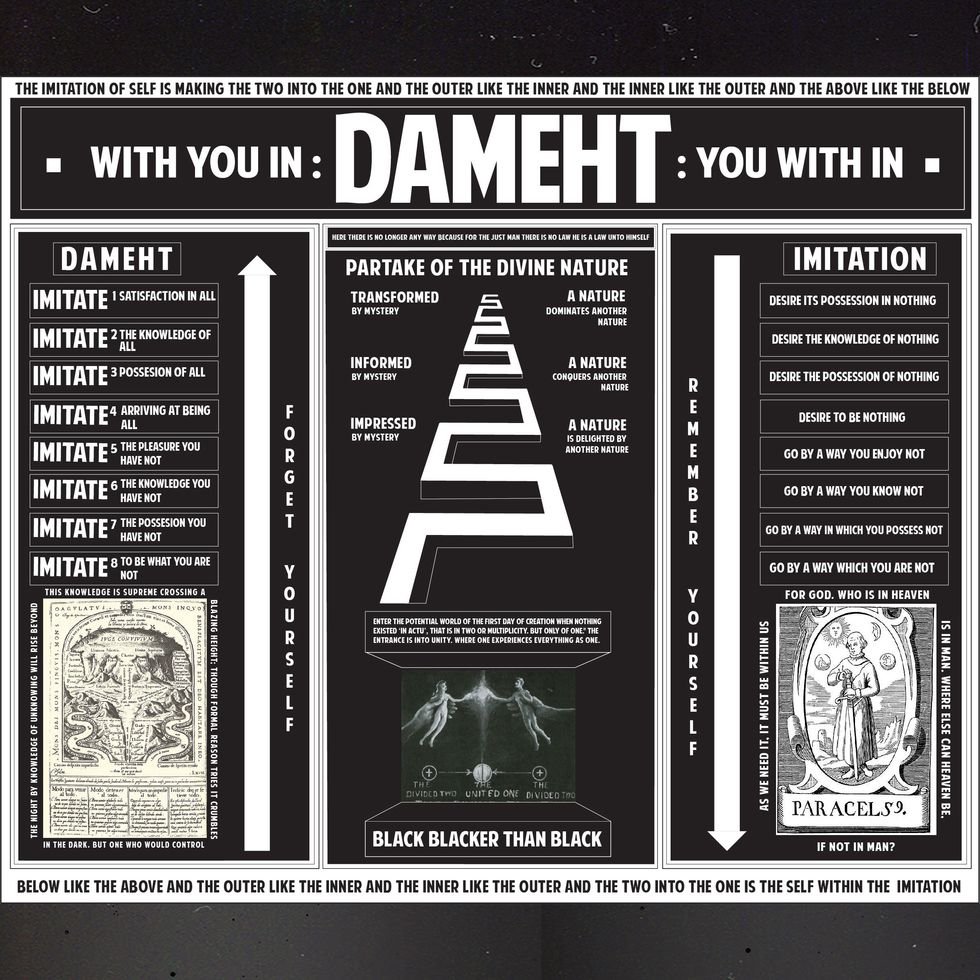 Following DAMEHT's impressive Girl Jeans EP and follow-up single "Creeper Creeper," the outfit returns today with "Imitation" — a track inspired by philosopher Carl Jung's "Individuation" theory, which says the creation of self is a process of integrating unconscious and conscious thinking.

DAMEHT says the lyrics in "Imitation" are "adorned with post-modern trappings of irony," yet it still stands to empower the individual. While the band's efforts are aptly loaded with social statements, the song's chorus is at face value an explosive dance song. "I'm having such a good time, I'm on a roll tonight," frontman Rivington Starchild sings.
Listen to the PAPER premiere, below.
Photography: Jonathan Wolff