Christian Siriano is a true gift to the fashion world, consistently delivering awe-inspiring gowns and being an exemplar of diversity in fashion, specifically when it comes to who to dress on red carpets and cast in his runway shows. Now, he's bringing that same sense of innovativeness and inclusivity to the world of Barbie. The designer and Mattel have unveiled an adorable collaboration today, consisting of five dolls that don some of Siriano's iconic looks and nod to the women that wore them, leading to some of the most diverse Barbie dolls ever.
In a move that will make you smile and yelp more than Leslie Jones did during Siriano's Spring 2018 show, the designer based a doll off the actress and her Ghostbusters premiere dress, which he designed after she tweeted about her troubles in finding a designer willing to dress her. Siriano always saves the day.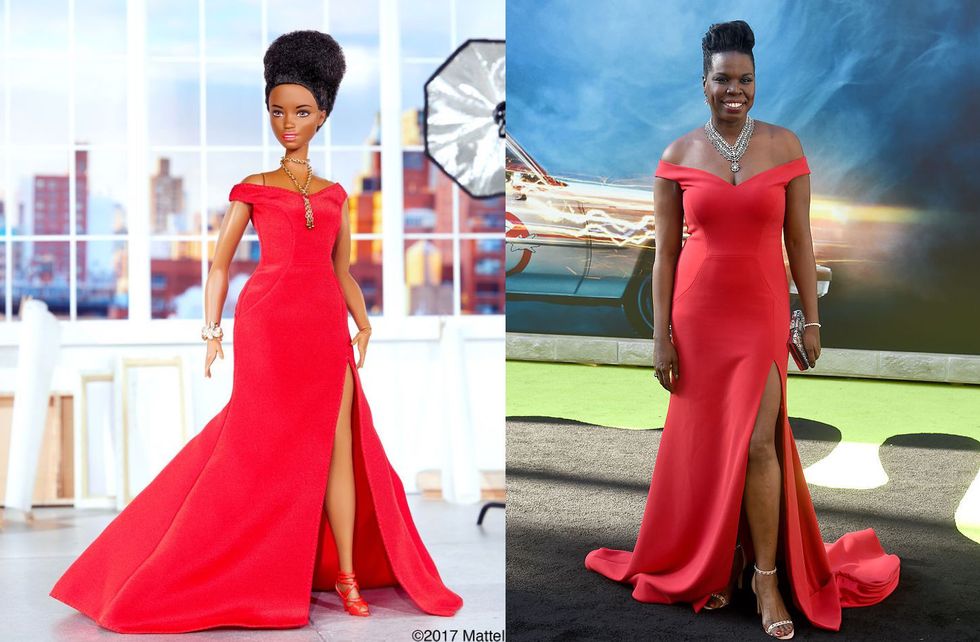 Photos: Mattel / Getty
One doll pays homage to Solange's amazing Art Basel outfit, which I'm still convinced is made of pure sunshine.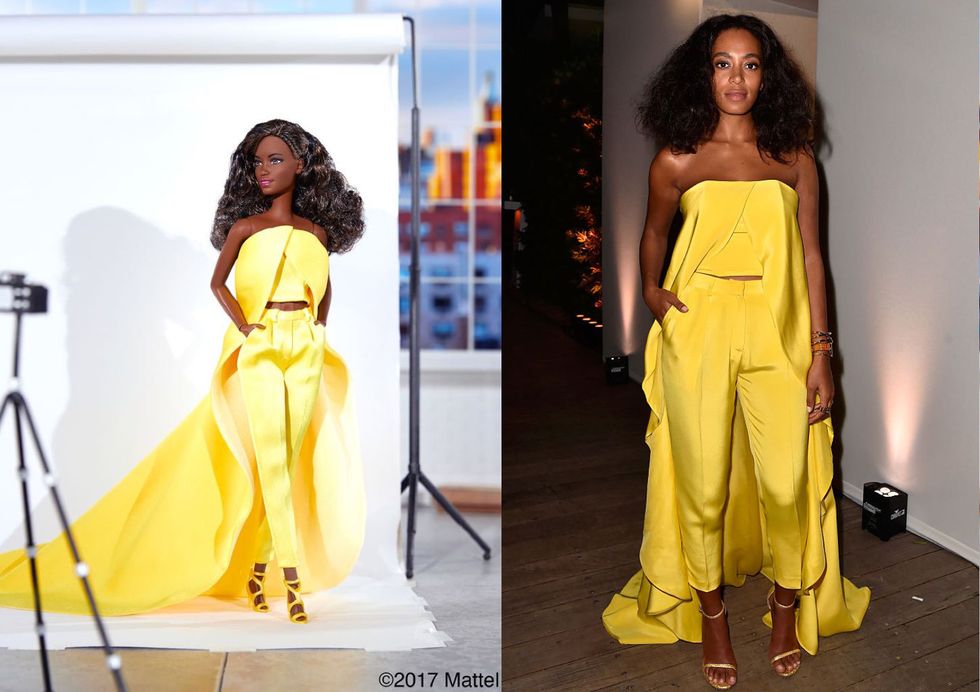 Photo: Mattel / Getty
But no doubt, the most extravagant doll pays tribute to iconic queen of fashion, Sarah Jessica Parker, donning the frilly Siriano gown featured in her Marie Claire covers in 2011.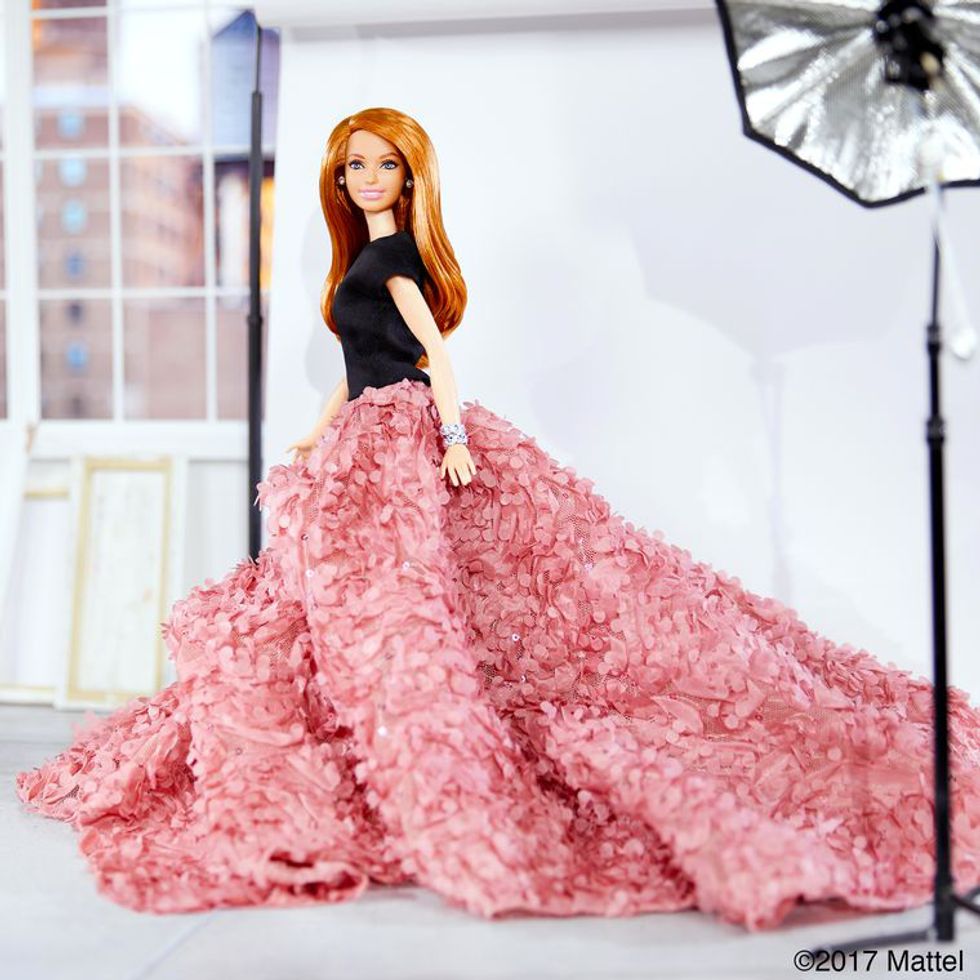 Photo: Mattel
#TBT Sarah Jessica Parker on @MarieClaire covers in Christian Siriano, Sept 2011. Still a favorite! pic.twitter.com/E4NkJP8drV
— Christian Siriano (@CSiriano) January 16, 2014
"Barbie has always been a huge inspiration to me and I'm honored to be teaming up with this iconic brand," Siriano said in a statement. "It's especially exciting to be designing an array of inclusive and diverse doll looks that can allow girls to see themselves better represented when they play."
The other two dolls in of the collection include one using Sarah Hyland's hot pink crop-top gown at the 2014 Emmys, and one that uses a look from his upcoming Resort 2018 range. Why couldn't we have had these dolls to play with growing up?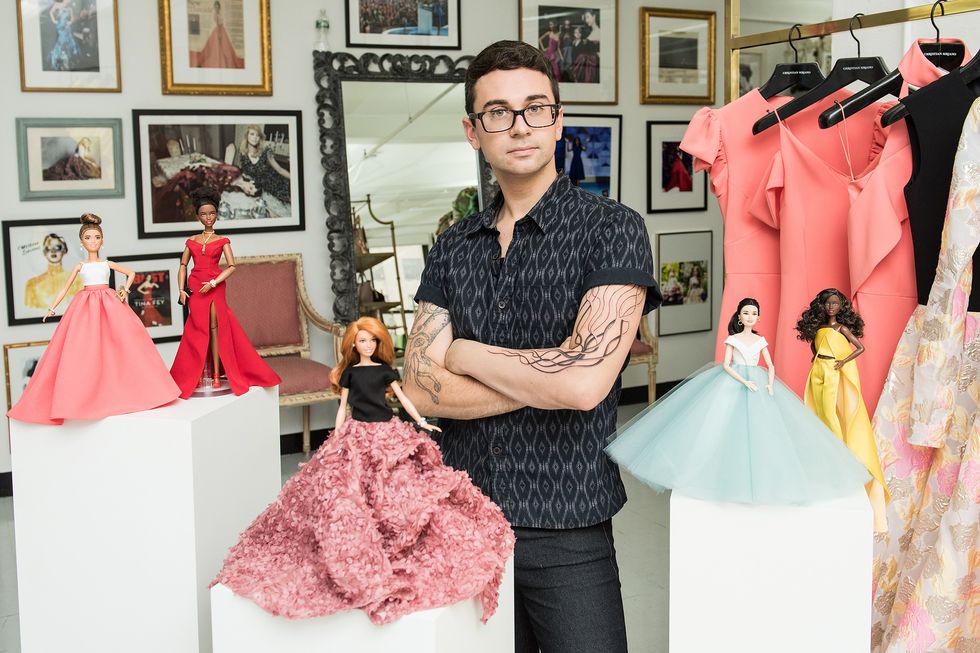 Photo: Mattel