When Charlie Le Mindu was a 14-year- old growing up in Bordeaux, France, he accidentally gave his mom a "Shakira haircut." His initial inspiration had been the New Wave-y, pastel-colored beehive coifs of The B-52s singer Kate Pierson, but Le Mindu's mother was hoping for classic blonde highlights and layers instead. "She really wanted to look more like a pop singer," Le Mindu recalls, laughing at the memory. "So, I tried a Shakira style."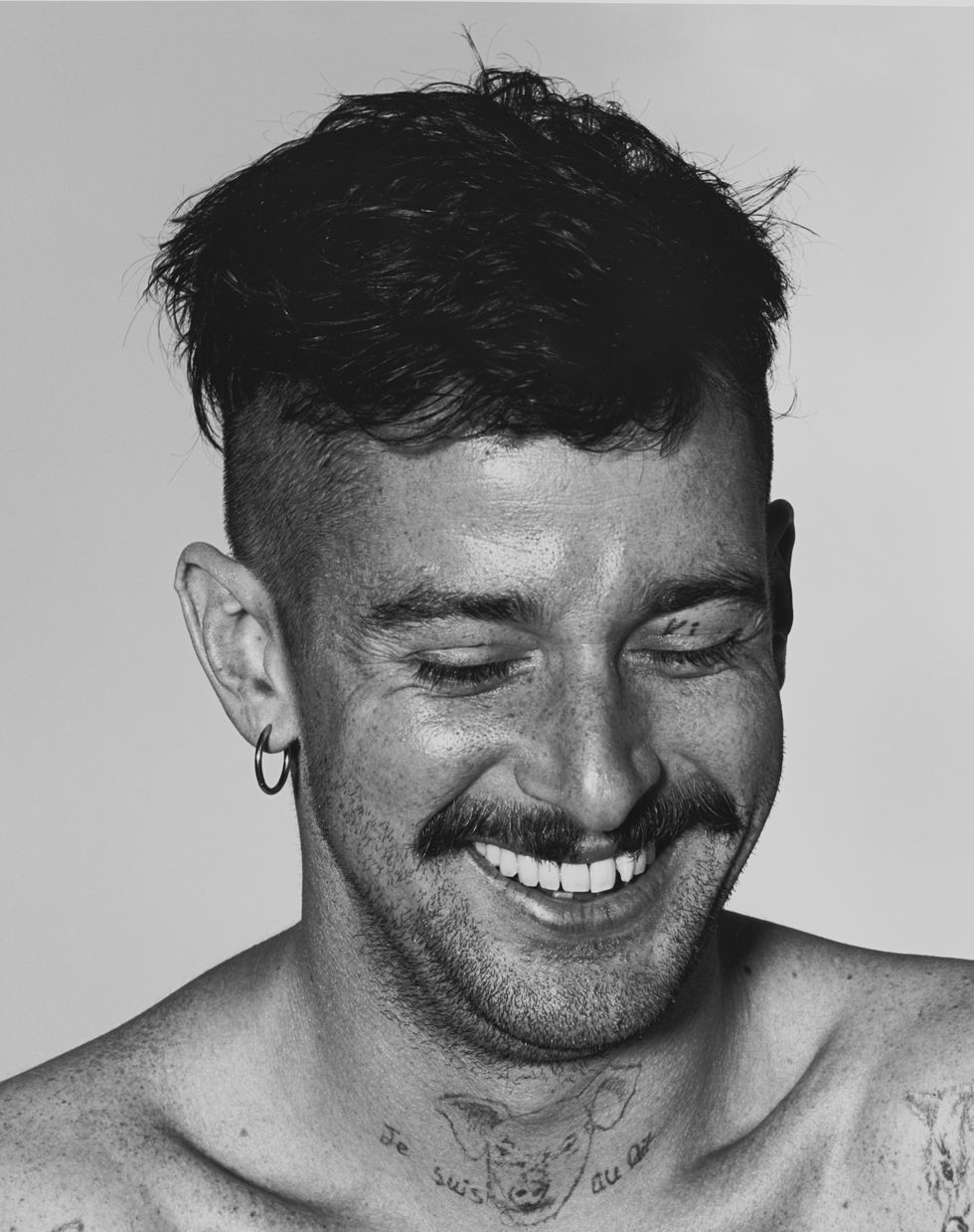 Text by McKee Woods
The result was a messy mixture of black roots and peroxide bleach on his mom's mane."It looked quite rough," he says. "She was not happy with the outcome."
Nevertheless, Le Mindu wound up pursuing a career in hair. He cut his teeth — and sharpened his shears, so to speak — working at Le Petit, a punk hair salon in his hometown where he'd listen to loud music and smoke cigarettes. But at 17, he fled to Berlin, where he experienced his own new wave, artistically speaking.
"I was really into the clubs and the nightlife then, with pop music and techno always beingamuse,"LeMindu,now 30, says."And of course, I was partying a lot." Though human hair has always been Le Mindu's medium of choice, it was in Berlin's nightlife and music scenes where he whetted his
growing appetite for fashion. Soon, he was pairing hair design and artistry with couture fashion's experimental bent. This is where "haute coiffure," as Le Mindu describes his art, was born. (He elaborates further on this concept in his debut 2015 book, Haute Coiffure.)
He took cues from European "haute couture in the 1970s and 1980s," Le Mindu explains, a time when it had "developed as a response to what was then viewed as a loss of creativity in fashion."SincehouseslikeJeanPaulGaultier and Chanel intentionally went off-trend with clothes, why couldn't Le Mindu apply the same concept to hair?
"I started thinking about hair as sculpture, as works of art," Le Mindu says. He soon started designing collections much like the rebellious designers he looked up to, bringing his creations to life after many sketches. His looks often feature clothing made out of fabric that he cuts and sews before attaching hair extensions that give his garments new textures and new life. Using Russian human hair exclusively ("it's just the easiest hair to manipulate"), Le Mindu made his runway debut as hair artist-cum-designer in 2010 (at the ripe age of 23) at the Fondation Cartier in Paris.
After living in London and Paris and showing his collections in both cities, he's now based in LA. It's perhaps a fitting relocation, considering the number of famous fans who want to work with Le Mindu. He counts superstars like Lady Gaga and Lana Del Rey as friends, having styled wigs for Gaga's "Bad Romance" video as well as voluminous beehives for LDR's Italian Vogue cover shoot. Le Mindu also frequently teams up with Peaches, whether that's giving the electropop star futuristic mohawks in magazine spreads or sharing a bill with her at various performances and parties. But even the notoriously raunchy musician might have been surprised by Le Mindu's recent collaboration with performance artist Christeene and designer Rick Owens; in the video, called "Butt Muscle" and shot by Matt Lambert, Owens sports raven-black extensions that double as a buttplug.
"Working with pop stars and celebrities is such a great thing because, in a way, it affirms my work," Le Mindu says. "In the same way a pop star gets to be themselves, it's like I get to be myself."
Last fall, Le Mindu debuted Charliewood in New York City with Blondie's Debbie Harry and nightlife queen Ladyfag. It was an immersive experience that mixed multimedia, performance art, cocktails and, of course, highly stylized coifs.We can expect more shows like these from Le Mindu in the future. "It's the epitome of what I'm trying to go for as an artist," Le Mindu says of the project. "I love to use hair extensions, but they need to move."
Yes, Le Mindu has seen stars (and become one in his own right), but his biggest fan? His mom. Sixteen years after her Shakira hair moment, Le Mindu says, "I still cut her hair today."
Hair by Edward Lampley at Bryant Artists
Makeup: Akiko Owada
Nails by Daria Hardeman at Wilhelmina
Photo assistants: Tyler Nevitt and Enrico Brunetti
Digital Tech: Nick Barr at Capture This Digital
Fashion Assistants: Cathleen Peters, Tasmin Meyer Ersahin and Chelsea Carter
Makeup Assistants: Regan Rabanal and Gisel Calvillo at M.A.C. Cosmetics Models: Léa Lefranc, Morgane Magnetic, Ornella Damperon and Nooka