Have you ever had a cathartic talk with someone that you wish you recorded? Or maybe you think your conversations with your best friend deserve a wider audience? For famous sisters Bella and Dani Thorne, that dream is becoming a reality.
Today, the duo announces Twisted Sisters, a new weekly series that will give listeners a chance to hear the two give an unfiltered and unadulterated glimpse into relationships, drama, pop culture and more. Unlike the standard podcast format, everything is done as a live radio show. The inseparable duo will be able to take calls and read the chat, making the show just as much about the listeners as it is about them. Produced by Wheelhouse DNA, Twisted Sisters will air live every Wednesday from 6 to 7 PM PST via Amazon's Amp, an app that allows for anyone to DJ and host their own live shows with just their phones.
Bella is best known for her role as CeCe Jones in Disney Channel's Shake It Up, starring in feature films such as The DUFF and Infamous and making her directorial debut in 2019 with the adult film Her & Him. She recently founded the alternative brand THORNE, which showcases jewelry and smoking accessories designed by Thorne herself. Dani is best known as COM3T, her electronic DJ stage name. When she's not hitting the stage at major festivals such as Bonnaroo and Lollapalooza, she runs PLANT BASED AS FCK alongside Honeybee to deliver mouth-watering vegan food across Los Angeles.
Below, read PAPER's chat with Bella about the conception of Twisted Sisters, what it's like to work alongside a sibling and the best late-night hangover grub.
So for those uninitiated with the platform, how is it different from the normal podcast format?
Dani and I have always wanted to do a podcast. We have like all those late-night conversations where we're like, "It'd be good to see what other people think about this and get their opinions!" And then Amp approached us at Amazon, and we said yes! We've always wanted to capture late-night conversations with girls talking shit and really get people's perspectives on things. Because it's live, you can see them chatting with us.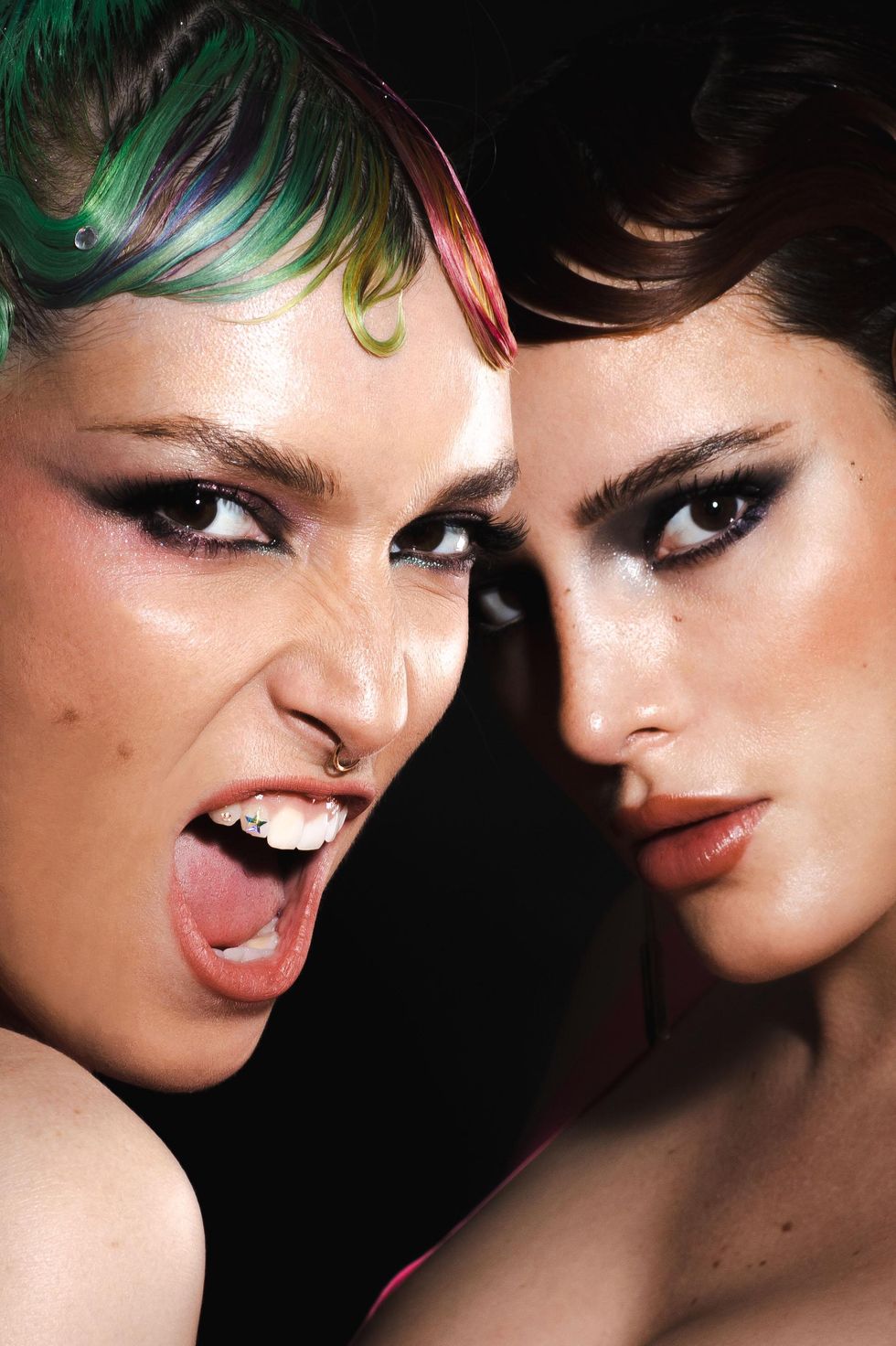 How will the show's weekly structure work?

We're always gonna start off with three positive things. Then we'll get into the nitty gritty for each week. It could either be games or a whole relationship episode, maybe something that's geared towards pop culture and talk about what everybody else is talking about in the world right now. We're planning to jump a little all over the board.
How does it feel to be interacting with your fans in such an intimate and live way as opposed to Instagram and Twitter?
I'm excited! I'm also somewhat worried. I like to be in my bubble, a little bit unreachable. This will definitely not be that. But I'm most excited to see feedback in real-time. I think that's going to be really fun and will definitely bring me a lot closer to my fans because we see eye-to-eye on a lot of things. It will be nice to see that as I'm actually doing the podcast and see what their thoughts are and get more into their lives and relationships.
You and your sister come from two very different worlds, with her as a successful DJ and you as an actress and entrepreneur. What would you say are some of your biggest similarities and differences that we'd be able to see on Twisted Sisters?
I think that just by hearing us speak, it's gonna be kind of confusing already. People think our voices sound alike, so that's gonna be pretty funny. I think that's finishing each other's sentences is always a good one. We say the same things a lot of time and we're always jinxing each other because of it. We have so many similarities!
I think that our biggest difference is that I'm a little "glass half empty" and Dani is definitely "glass half full." I think together that makes a really well-balanced mindset. She's always been a positive light in certain situations, and I think that it helps when listening to her on the podcast. People get to hear us talk about things that aren't always easy to talk about such as family trauma and then give each other advice on how to move on and become strong or feel better about a situation. I'm really excited to hear it and have other people put themselves in the same situation to go, "Oh, yeah, definitely. This is good advice."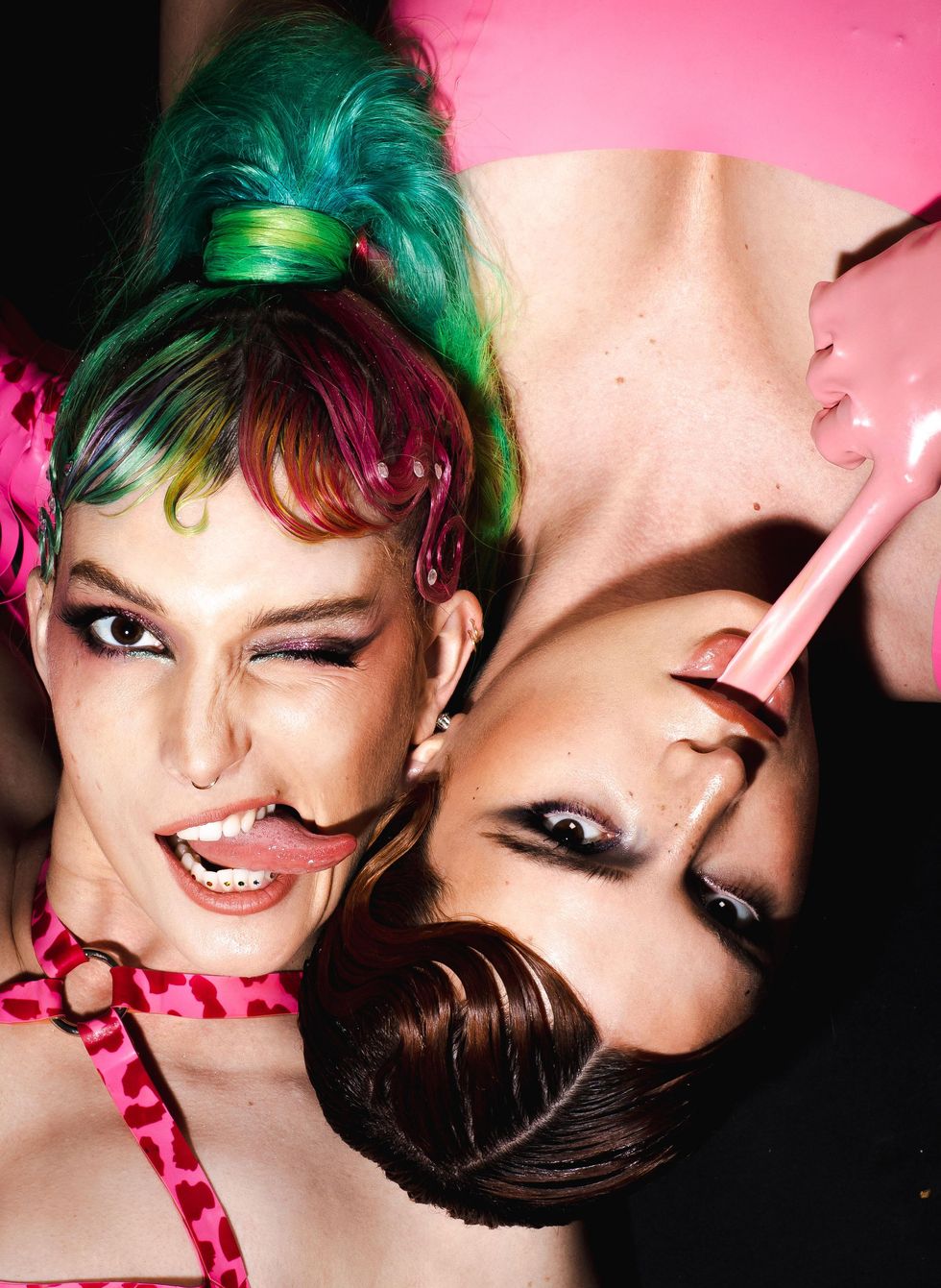 In a way, it seems like you want to bring back the beauty of those old-school relationship advice shows on the radio like Loveline!
That's exactly what I pitched! When I was growing up, we'd hear Ryan's Roses and stuff in the morning where people would call in and talk about their own relationship stuff. I always thought that it was so interesting to hear about somebody that you don't know where they are in life, and yet you guys still connect over something. I think that that's very intriguing. Old-school radio shows were my references.
There's something so satisfying about being able to hear someone else's issues, regardless of whether or not you relate, and hear how a third party would handle it.
Yeah, definitely. And I think it'll open my eyes a lot as well. You know, it works both ways with us giving advice and then listeners giving us advice, and really getting to hear their stories and giving us a different perspective.
Finally, what is the strangest hill that you'd die on?

I think the best late-night drunk food is street dogs. They got the bacon-wrapped street dogs with extra jalapenos, sauerkraut, onions, mustard, mayonnaise. They just throw it all out there, and I'm gonna stick by it! I think that's the best food.
Twisted Sisters: Dani & Bella Thorne premieres live on Wednesday, January 25 at 6:00 PM PST on Amp.
Photos courtesy of Dakota Robbins (Raen Photography)