Best known for playing Mike Wheeler on the hit show Stranger Things, the actor also recently co-directed a music video with former Vine star Josh Ovalle for Spendtime Palace's 'Sonora'. They are currently working on a mockumentary together.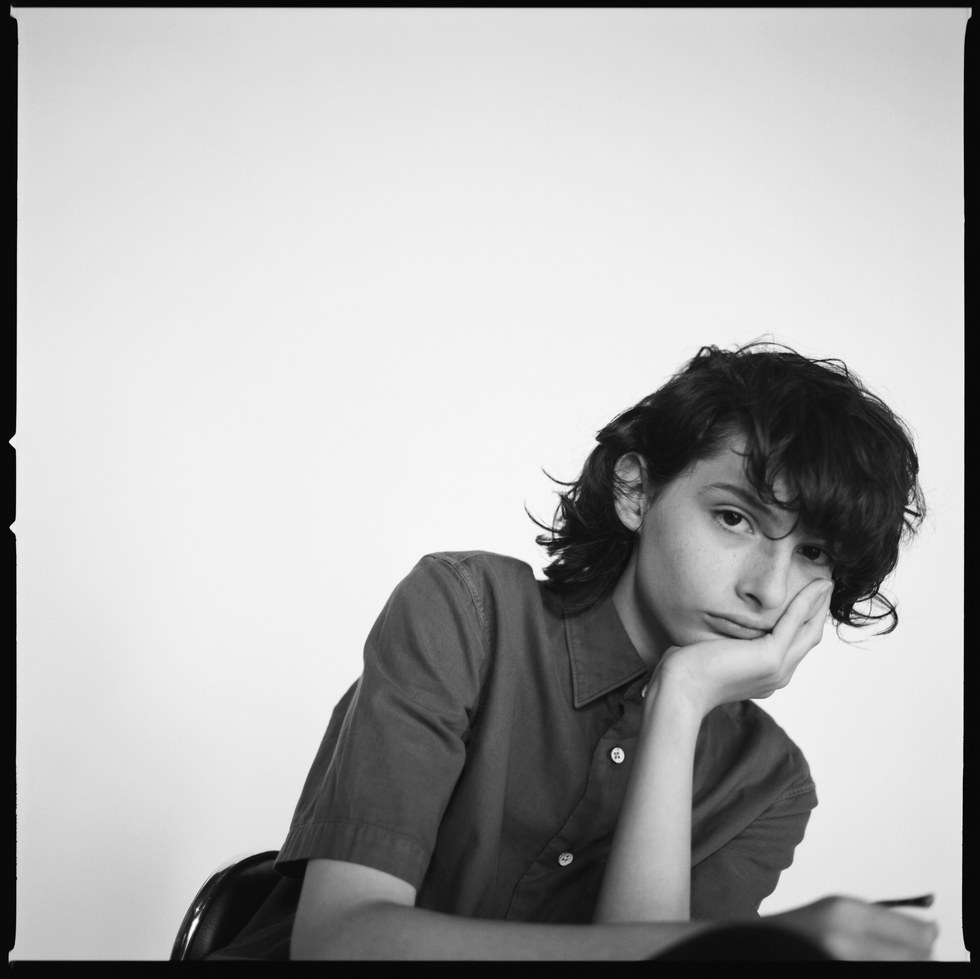 Shirt Rag and Bones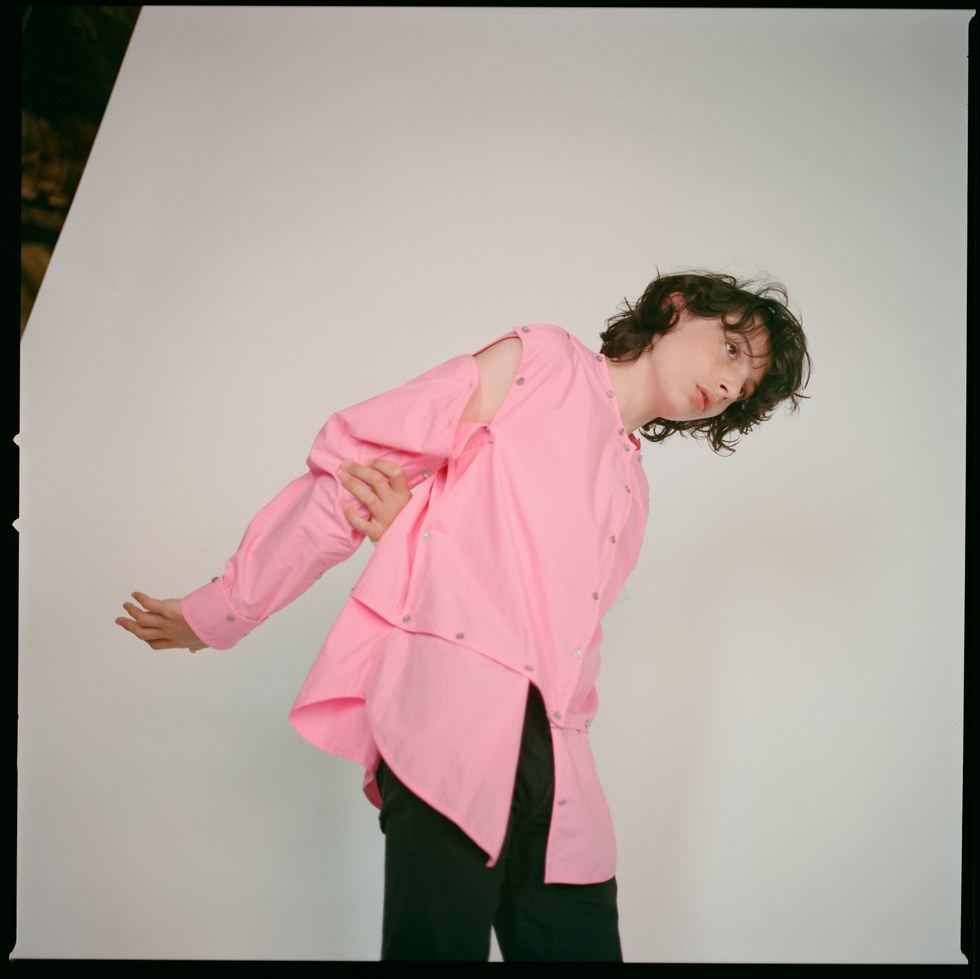 Shirt Opening Ceremony; jeans Rag and Bone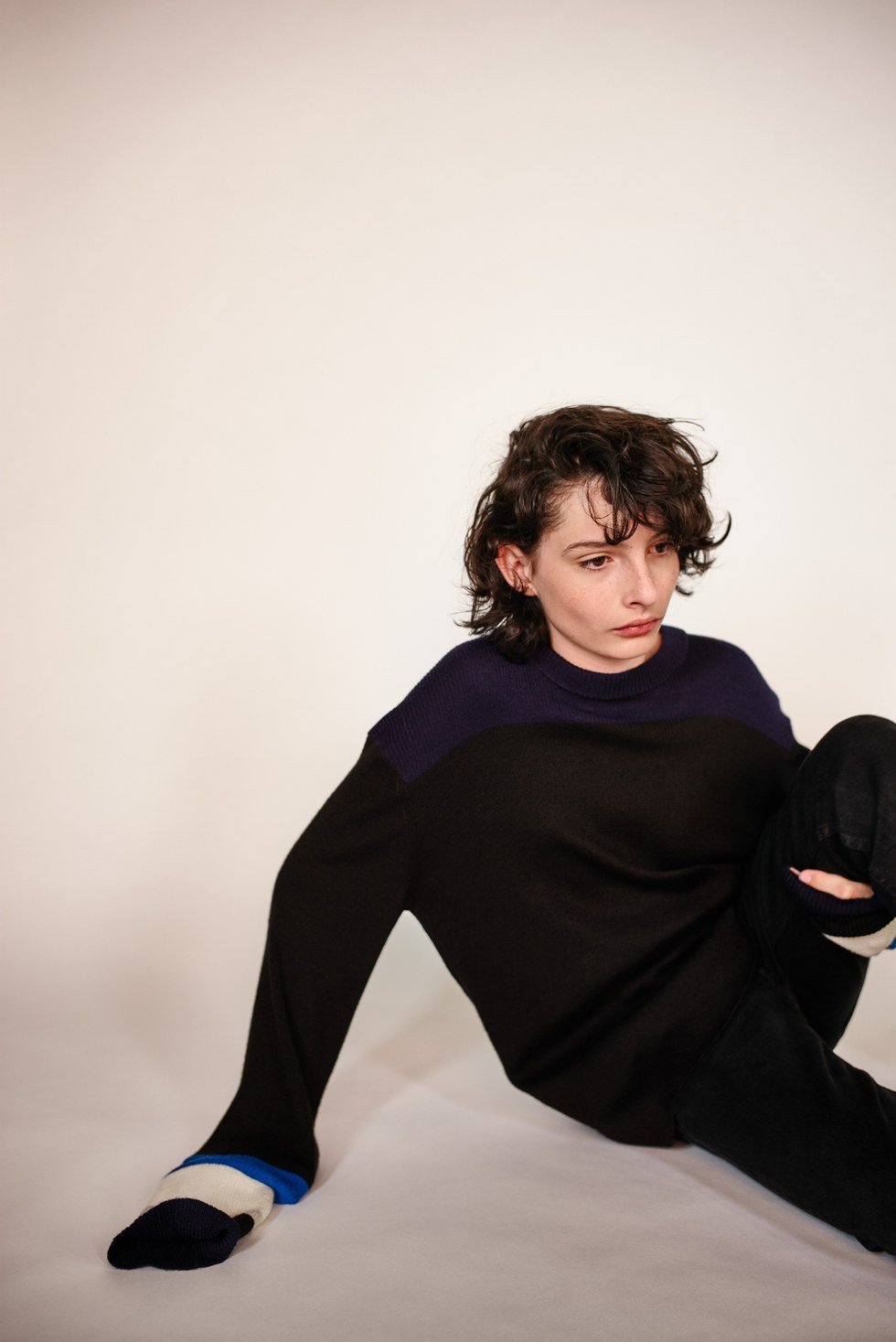 Sweater Acne; jeans Rag and Bone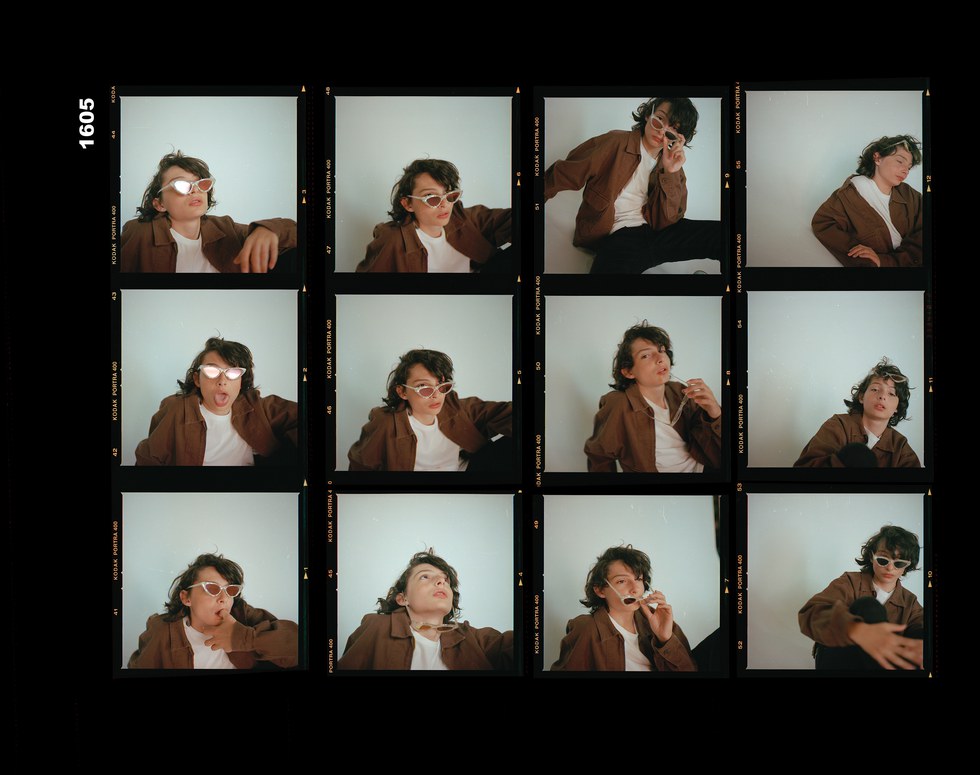 T-shirt Calvin Klein Jeans; jacket Willy Chavarria; sunglasses Adam Selman x LeSpecs; jeans Rag and Bone; shoes Adidas
When (and where) are you most creative?
Whenever and wherever I am with my friends.
How did you get your start?
In a music video in 2012 for a local Vancouver band called Facts.
What are you working on right now?
Recording songs with my band in Vancouver to one track for eventual production in Chicago in October/November. About to do two improv projects for film and TV in Miami and Toronto but also tons of press for IT, out September 8, and Stranger Things, out October 27. Also writing a pilot and a feature with my partner. And Science.
What is success to you?
Getting to do what you love.
Do critics matter?
Yeah, but don't tell them.
Obviously you've seen success in your career but can you tell us about a time you failed?
I think I'm probably due for a fail -- in the meantime, ask a critic.

What advice do you have for someone looking to break into your industry?
Do it yourself. Make your own films and put yourself in them. If you are young and your parents support your dream, get them to help you search for auditions at local film schools or through open casting calls -- but do not do that stuff or Craigslist auditions without an adult. There can be great opportunities on Craigslist but there is creepy stuff there, too.
Did you ever give up (or want to give up)? What were the circumstances?
I tried to drop into a bowl over and over again in Vancouver and I just bailed every time. I was like 7 or 8. I just couldn't do it and I got so frustrated I was crying, plus my ass was totally busted. My dad stepped in and said "I love that you don't give up but there's a limit. And there's also some things you have to accept that you just can't do." I can't remember whether that made me sad or mad, but then he made a total dad joke and I haven't tried dropping in again.
What trends in your field do you find most exciting / are you most optimistic about? What about your field is frustrating? What would you like to see change?
What's frustrating is how much social media drives creative choice. Actors should be able to just act, but instead they have to worry about posting and how many followers they have. I am glad that people follow me and like my posts, but I'm not hiring bot farms to boost the numbers and I'm not changing who I am or what I believe in or how I post because I'm doing this project now or that project next week.
How do you plan to build on your success so far? Is there anything you fear will set you back?
I'm just going to keep doing what I like to do and hope that works. I try not to care about stuff that I don't have any control over, so I'm not really worried about being set back.
What's been the biggest choice you've had to make in your career so far?
I'm really lucky in that I do what I want to do. I have an amazing team and they help me deal with all that comes with the place I'm in, but so far I don't feel like I have had to sacrifice anything other than being away from home in order to do what I love to do.
What is your morning routine like?
I sleep until 15 minutes before I am supposed to be in a car or whatever. I don't drink tea or coffee ever - just water in the morning.
What are you most excited about for the future?
I really like directing and I hope I get to do more of that down the road.
What are you most worried about for the future?
I try not to worry about the things that are out of my control but if everyone acts locally and thinks globally then we will be OK.
Are you good at giving advice? What is the best advice you've ever given?
I don't know If I am good at giving advice or not but my best advice is what I would follow myself: keep yourself in reality as much as possible.
Are you good at receiving advice? What is the best advice you've ever received?
I also don't know If I am good at receiving advice or not but the best I have received is from the Duffers and Shawn Levy and I'm keeping it to myself.
What makes a person beautiful? What makes you beautiful?
Being honest and true to yourself.
What are you most proud of?
I'm proud that I can do the things that I want to be doing.
Photographer: R Burman
Stylist: Ella Cepeda
Groomer: Ashleigh Ciucci @ Utopia
Production: Ryan fahey @Agpnyc
Digital Tech and 1st Assistant: Alex Golshani