Ashley Graham, patron saint of body positivity and current ANTM judge, is back where she belongs at the front and centre of Marina Rinaldi's spring campaign.
Graham, who has become as much social activist and fashion personality as model, is "tagged" à la Instagram atop a New York city rooftop along with messages encouraging women to accept themselves as they are.
Marina Rinaldi, like Graham, has cultivated a brand by celebrating curvy or plus-size female bodies. Graham's, shot by Emma Tempest, is the latest of many Marina Rinaldi's successful and boundary-breaking campaigns. In 2015, Bruce Weber shot Patricia Arquette for Marina Rinaldi's fall line.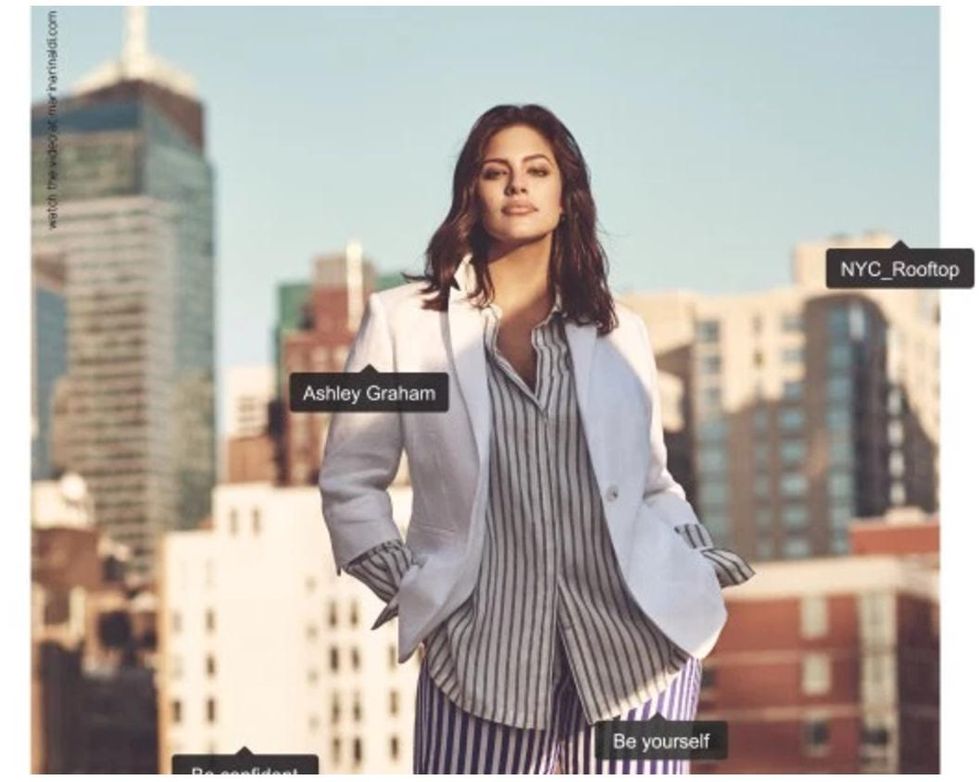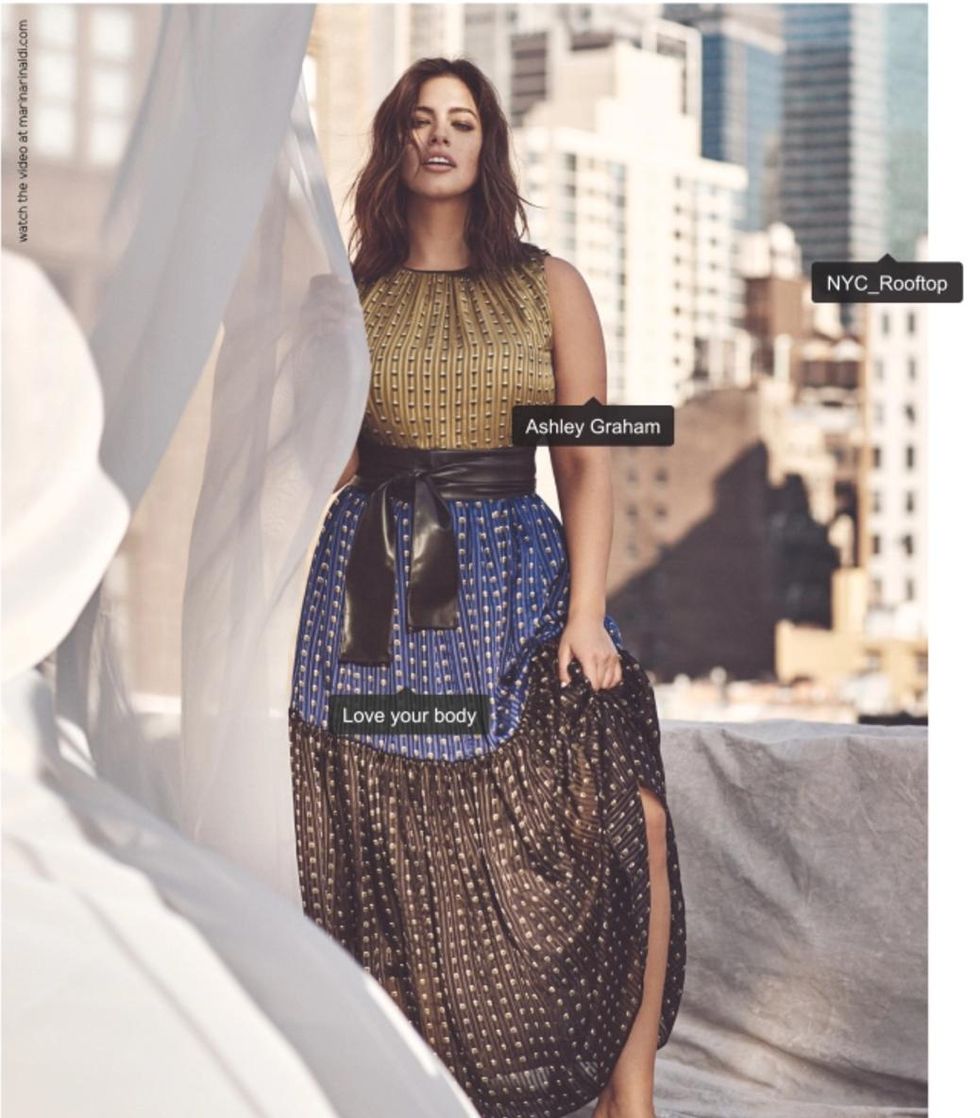 Of course, as commendable as Marina Rinaldi's message is, the growing popularity of labels adopting equity themes as a marketing technique raises questions as to whether 'empowerment advertising' is progress or fad.
Either way, we'll take a tousled Ashley Graham holding sheer curtains on a roof any day.
[h/t WWD]
Images by Emma Tempest for Marina Rinaldi.