Today, Ari's been busy on her Instagram Stories and on her Twitter account, posting videos and photos of her fawning over Jupiter for more than an hour. Yes, the planet.
She started by captioning a photo of Jupiter saying "not sure if any of you have seen these new photos of Jupiter but i fuckin have and it's all i've been thinking about all day...."
And although it seems that the singer was ready to cancel Earth and move to the planet, she later declared that Neptune won her heart over.
Her space-themed stories don't really come as too big a surprise, given her past other-worldly music videos "One Last Time" and "Not Tears Left to Cry." It also seems to resonate with her new space-themed looks, with her stunning silver hair, rainbow prism highlight, and the cool purple tones from her latest live performances.
Ariana Grande: queen of pop, queen of Jupiter, queen of the universe. Tune in on her Instastories for more of her strangely adorable celestial obsession.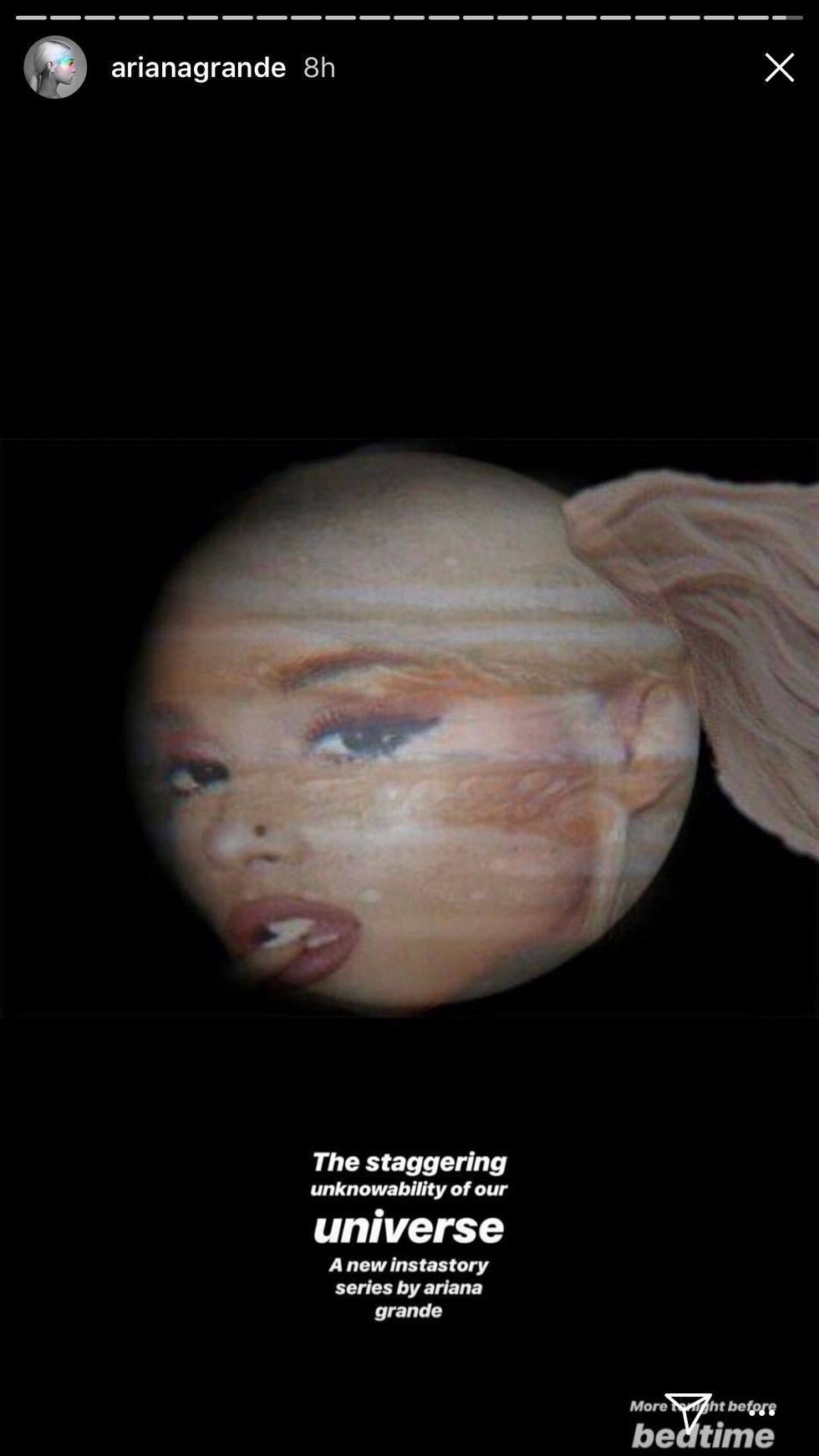 Image via Getty

Music
Story by George M. Johnson / Photography by Mason Poole / Styling by Shiona Turini / Hair by Nakia Rachon / Make-up by Rokael Lizama / Creative direction by Andrew Makadsi