The Reebok Classics are part of hip-hop history and, after her jaw-dropping stint dancing in Kanye West's music video for "Fade" at last year's MTV Video Music Awards, so is Teyana Taylor. This in mind, it only made sense that Reebok would seek out Teyana to be their brand ambassador, which they announced was happening back in January. Today, they are revealing their collaboration.
In celebration of the style's 35th anniversary this year, Reebok Classics dropped a new version of their Freestyle Hi sneaker today. Cleverly titled the "Color Bomb" pack, this new release sees the classic style reinterpreted in two new eye-popping shades: "Pink Craze" (a bright pink) and "Mineral Mist" (a cool teal blue). The bright colors are meant to serve as an homage to the vibrancy that's typically associated with 80s fashion — the era when the shoes were first released.
For $75, you can cop a pair of these ultra cool sneakers for yourself today over at Reebok's website.
Check out some more images from the campaign below.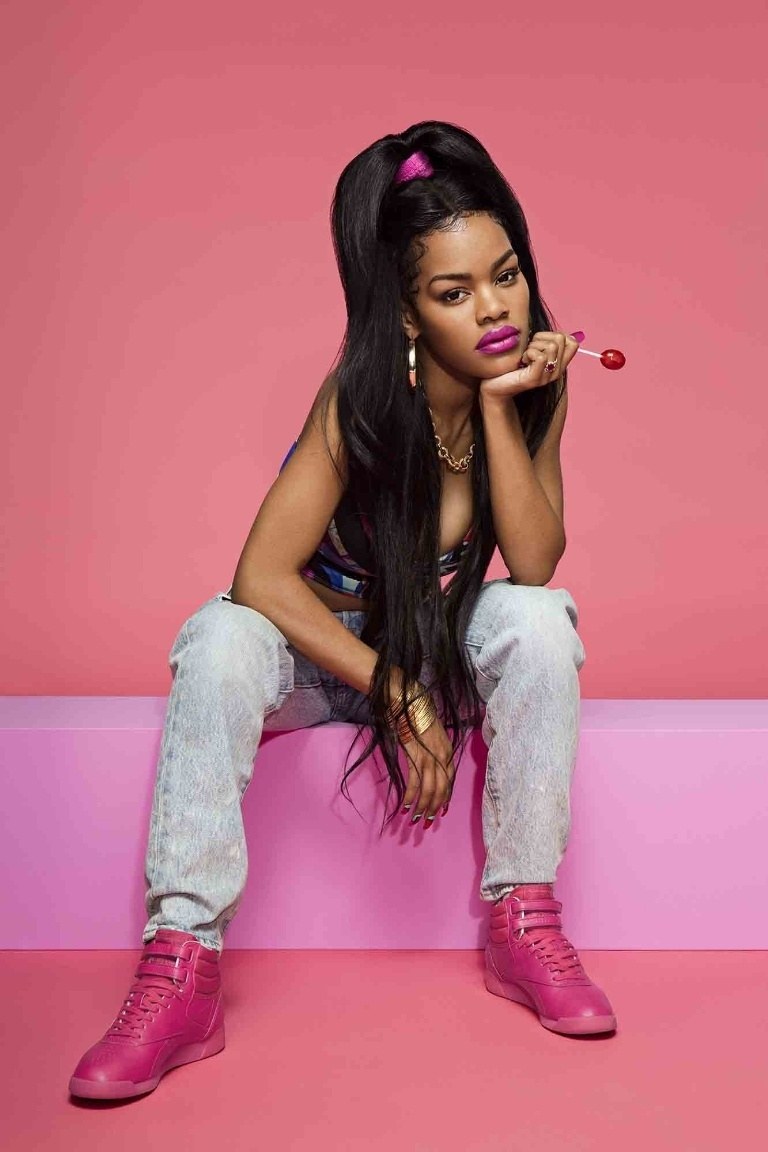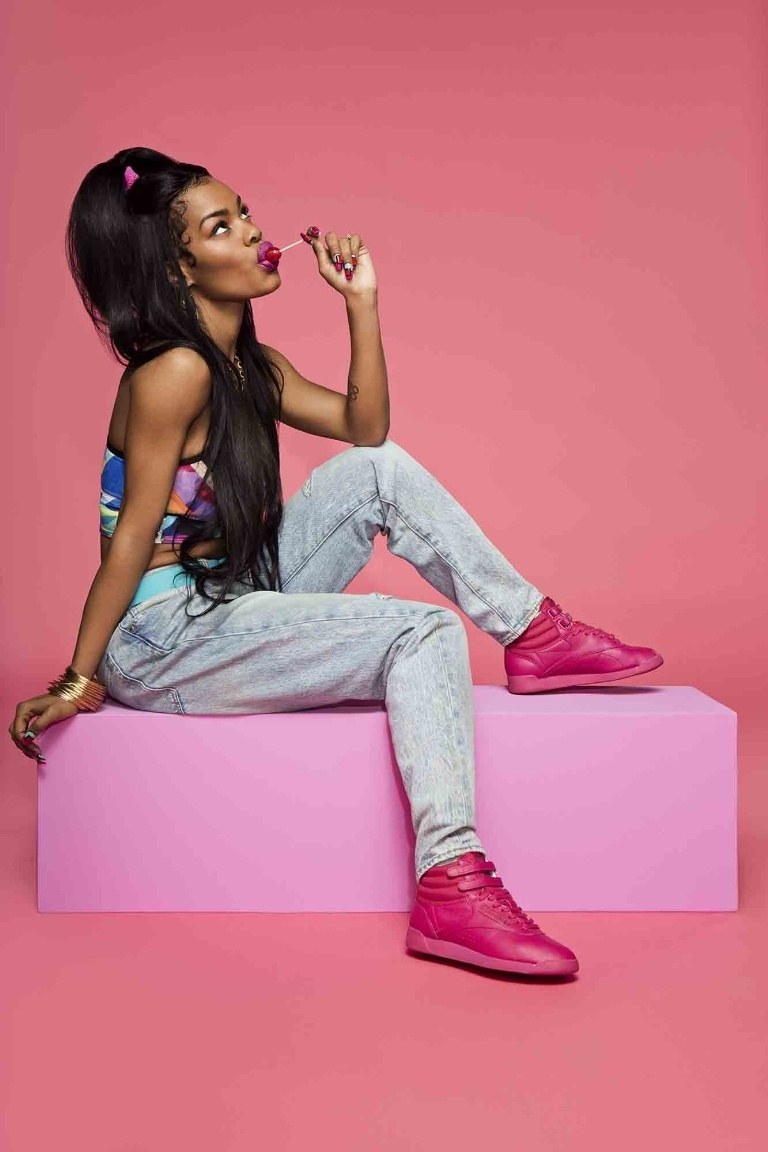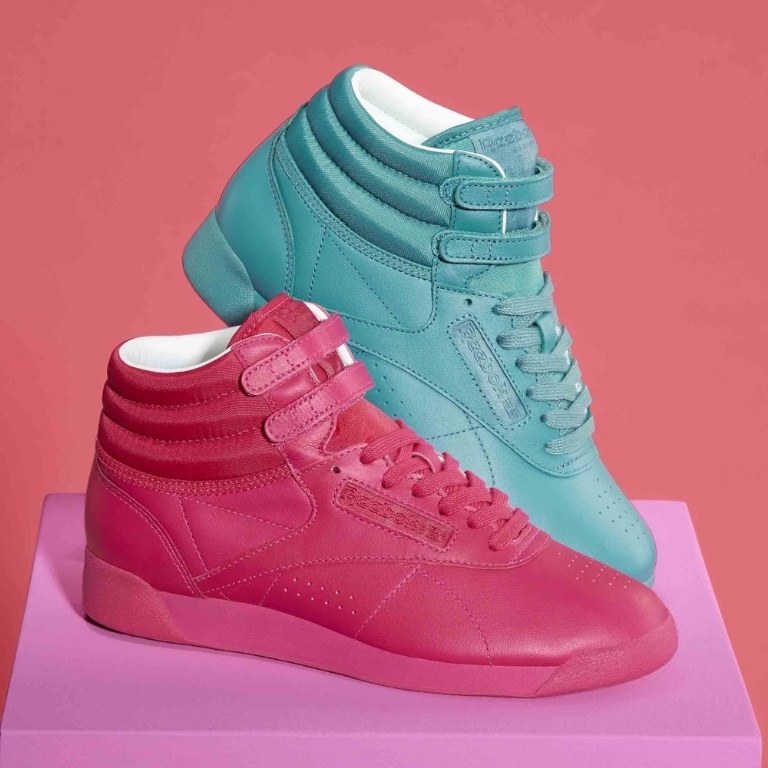 All photos via Reebok