For all those hoping that the one-night-stand you had last weekend will have a revival come next Friday, this one's for you: Vera Hotsauce's "One Time" is your only synth-pop remedy.
"'One Time' is very straight forward," Hotsauce says of the new track. "It's about wanting something so bad even though you know it's not gonna go anywhere, you just really hope that it might."
It's hard not to compare the track to its same-named predecessor by Justin Bieber, in both production and maturity. While the JB hit was also created in the same vein of purified pop, distilled to foundational concepts of only the best falsetto whines and gleams, it's not nearly as layered as Hotsauce's shimmery track.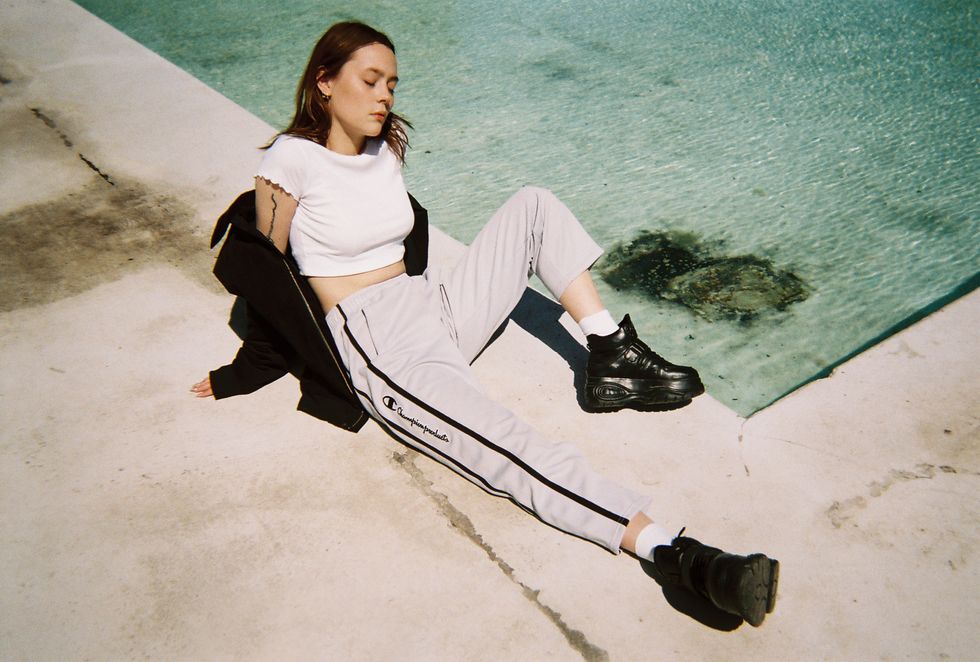 Hotsauce may think that "One Time" is straightforward, but it packs a story-laden punch. It's at once sexual, implying all things "one night stand"-related, but also cutesy and coy. It's as if there's a game being played between potential lovers on top of the beating-heart synths. There may be only one outcome to the game in the end, but it doesn't stop the back-and-forth of Hotsauce's lyrics, demonstrating that despite all, the lovers play on.
"Every time you go down that road, you tell yourself, 'this is the last time,' but it always happens again," she says. Thankfully enough for listeners, Hotsauce went down that road again, providing an experience that's both retro and yet somehow extremely new. A synth-pop revival is obviously taking place on alt-radio currently, with artists like The 1975 at the helm and laying down some of their more jovial-sounding hits in recent years. Hotsauce's "One Time" comes in, then, as both a participating member and a response to the revival. The track indulges in '80s sounds, yes, but takes cues from the Top 40 of the 2010s and makes pop simple and fun to listen to for a listening experience that's 100% guilt-free.
Check out "One Time," below, and follow Vera Hotsauce on Instagram (@verahotsauce).
Photo courtesy of Vera Hotsauce