In the 1990s, singer Tommy Page, his friend Miss Peel and I would tear up New York nightclubs—and South Beach ones, too—with a wacky spirit that bonded us (and their friend Atique Majrouh) as a nouveau Mod Squad. I had met Tommy through music industry bigshot Michael Ellis, and we all had a great time, cutting up and carrying on, as a welcome relief from our high pressure careers.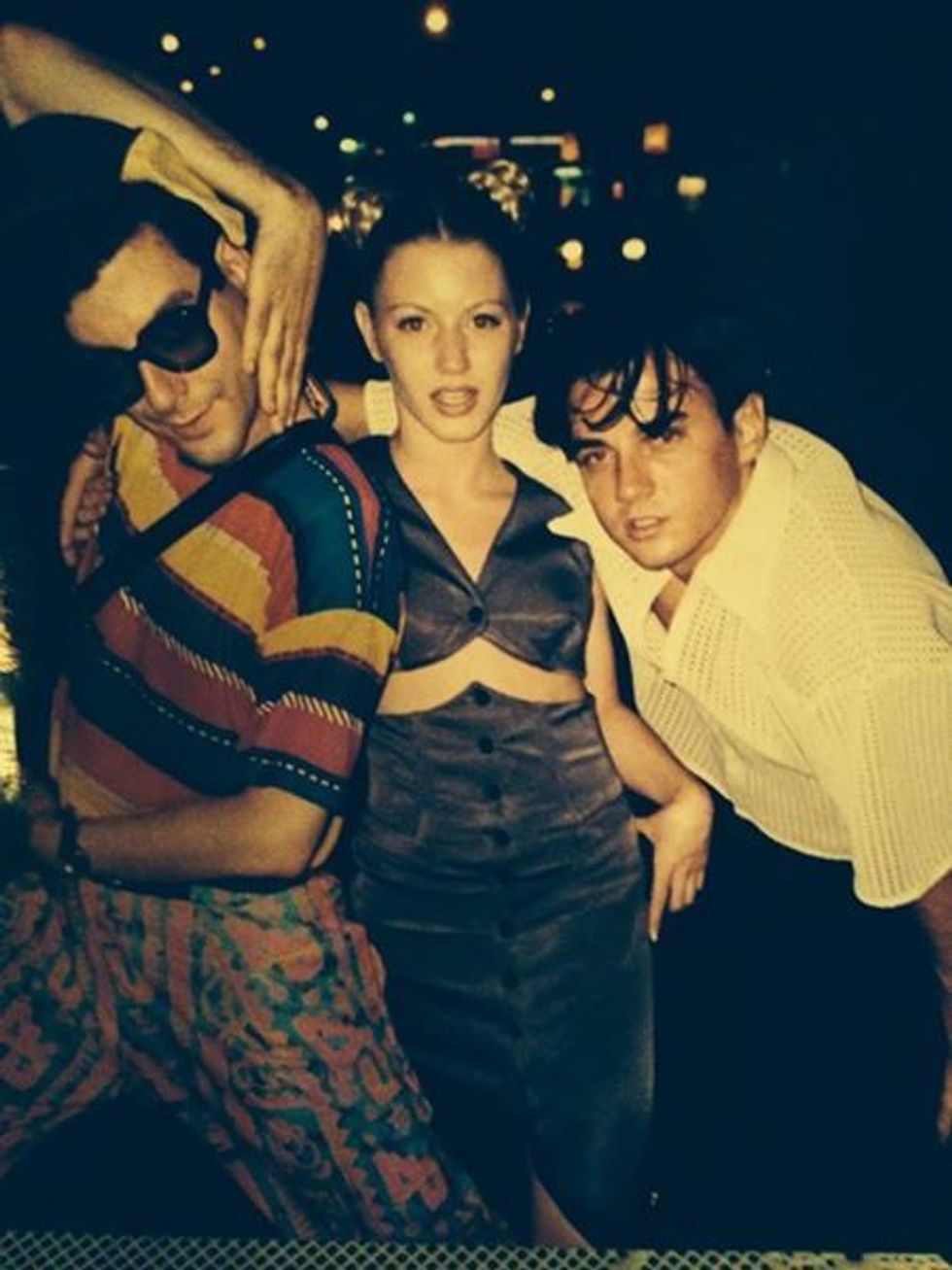 Tommy had gone from being a 16-year-old coat check at the club Nell's to a dreamy teen idol, with the #1 song "I'll Be Your Everything" (on which he was backed by the New Kids on the Block) and an appearance as himself on Full House. (He regaled people with funny stories about how the Olsen twins would be fed their lines via an unmiked offstage person yelling them their way, which sometimes led to extremely zany results.) As a pop star, he had slick, black hair and bedroom eyes and made the young girls and boys swoon over every vibrato-filled note. Tommy was always funny and witty and upbeat, and I marveled at the way he approached life as a sort of big board game where it was easy to take your piece and leap a few spots to the finish line. When his fame as a singer started drying up (except in Asia), Tommy reinvented himself. He became a Vice President at Warner Brothers Records, using his music industry knowhow to guide new and existing careers to stardom. Rather than moan about his own diminished fame, he found all new success helping other music stars be big. After 15 years there, he went on to be associate publisher at Billboard, and then he was Head of Music Partnerships at Pandora, a hugely paying job that he ultimately walked out on, which he may have regretted.
In February, I sent Tommy a congratulatory email about his new job at my familiar haunt, the Village Voice, where he was doing marketing and music events.
I was always impressed by his talent, charm, and swagger, and in 2014, I wrote a blog including him as a "two-hit wonder"—i.e, someone who's had two Top 40 hits. (Before 1990's "I'll Be Your Everything," Tommy sang "A Shoulder To Cry On," which went to #29.) He loved being included in the writeup, and in fact, his performing career was far from over; he was scheduled to do another tour of Asia this September.
I had heard that Tommy was suffering from depression, but was dealing with it (though a hospital stay proved short when his longtime partner took him out of the place, after some homophobic doings). There were some career happenings that upset him, but he was always so resilient, so friends are guessing his problem was more chemical imbalance than real. On March 3, Tommy was missing, and Miss Peel (who started out as his arm candy and then became his close confidante, Peel James) called me to contact the Voice to see if he had come to work. Soon enough, we found that he hadn't; he'd "texted in sick." On Facebook very early on March 4, I broke the tragic story that Tommy had taken his own life. I took the post down, at the family's suggestion, but then the story popped up everywhere, so it would be bizarre to not address it.
Peel James is in shock and mourns Tommy's spirit and character. (I mean, he took pains to alert his boss that he wouldn't be coming in!) To me, he'll always be the dreamiest teen idol in the world.
Photo courtesy of Michael Musto.

Sign Up For The Morning PAPER