"
Tropic Glows
," a solo exhibition (with a cool, plastic DayGlo invite and sticker) by the Australian artist, designer and filmmaker Nick Thomm opens on Thursday, November 6th, 7 p.m. at 98 Orchard Street. Thomm is the co-founder of
The DROP
studio with his brother Josh;  and he also launched a quarterly, alt-fashion magazine called
SRC783
, a collab with Christina Dietze, in 2012. The pop-up show is open daily, noon to 7 p.m., through November 18th.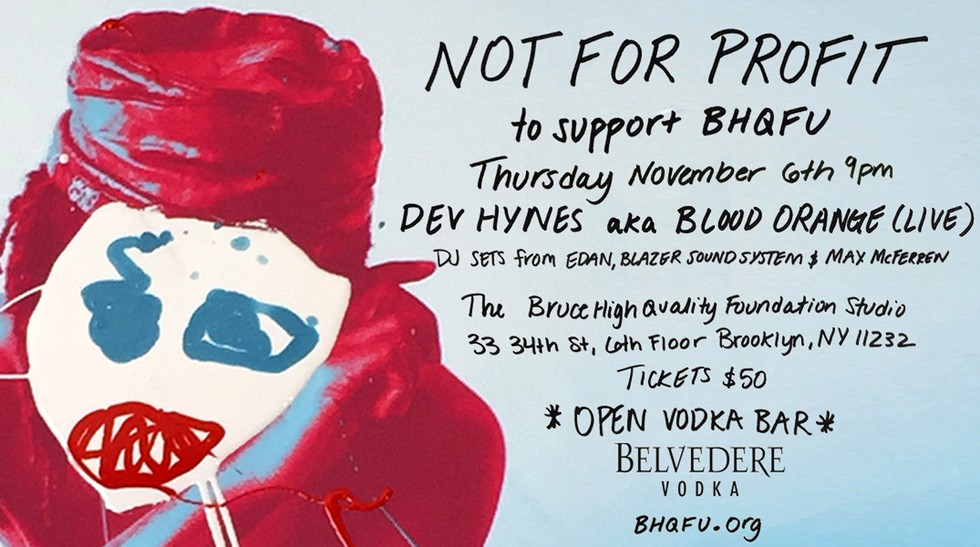 You've still got a chance to pick up a ticket ($50) to The Bruce High Quality Foundation's "
NOT FOR PROFIT
" fundraising party on Thursday, November 6, 9 p.m., out at their Industry City studio (33 34th Street, Brooklyn). Dev Hynes is playing and there's DJ sets from Edan, Blazer Sound System and Max Ferren; plus performances by comedians Ana Fabrega, Fake Injury Party and more. Did we mention the open vodka bar sponsored by Belvedere?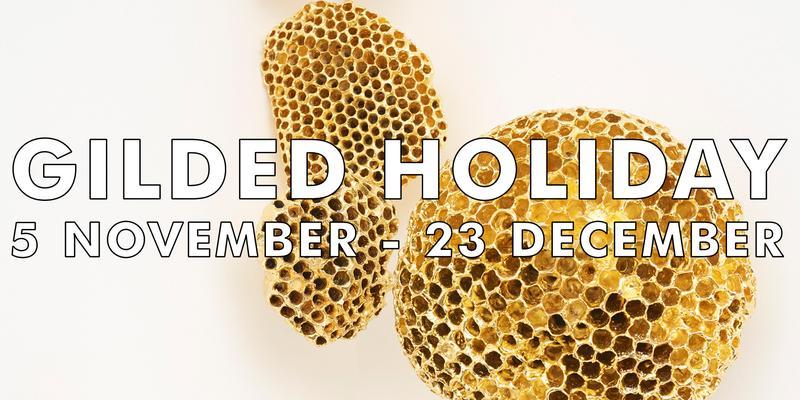 Paul Kasmin's PK SHOP (297 10th Avenue) opens a "Gilded Holiday" collection on November 6th and running through December 23rd.  The space, an extension of Paul Kasmin Gallery, will feature exclusive art editions and multiples by FriendsWithYou, Jen Stark, Erik Parker, Mark Ryden, Mattia Bonetti, Polly Borland, Taner Ceylan, John Gordon Gould, Will Ryman and many more.  The shop will be open from 10 a.m. to 6 p.m., Tuesday through Saturday.  Just in time for you-know-what.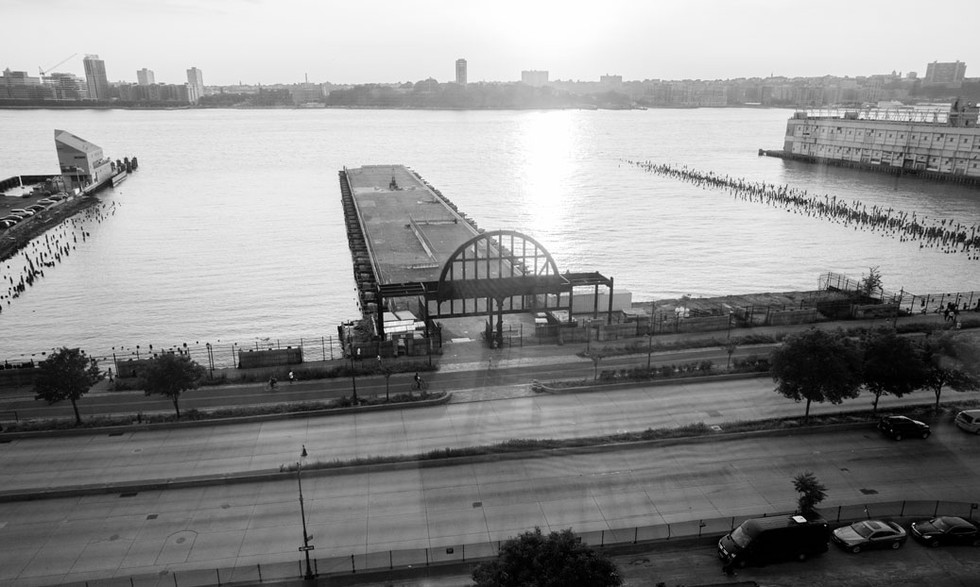 Friends of the High Line is hosting a new exhibition, "
Pier 54
," featuring a series of photographs by Liz Lignon documenting last summer's installations and performances on a pier on the Hudson.  The events were conceived as a tribute to a similar project by Willoughby Sharp in 1971, but this year edition featured 27 female artists. The opening is Thursday, November 6, 6 to 8 p.m., 120 11th Avenue at West 20th Street, and it's up until December 13th.

Over 40 dealers will be on hand for the
Independent Projects
art fair opening this week, November 6, noon to 8 p.m. in the old DIA foundation space at 548 West 22nd Street. IP wants to change the typical "fair" format by moving away from the typical booth layout and asking galleries to focus on one artist; they're open as a fair through November 8th and then morph into an art exhibition from November 10 to 15. Galleries participating include Gavin Brown, Elizabeth Dee, Gagosian, Gladstone, The Journal, Peres Projects, White Columns, David Zwirner and more.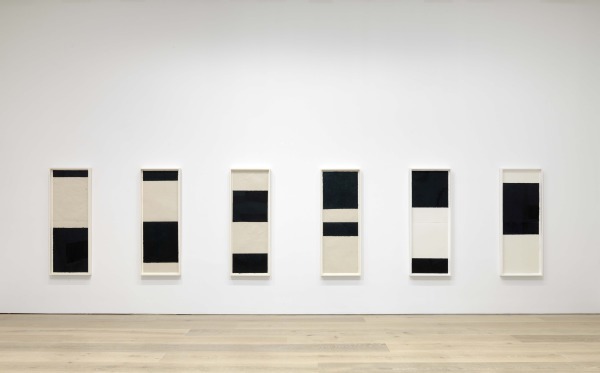 David Zwirner
has a busy week with three openings on Thursday, November 6, 6 to 8 p.m.: New Rauch "At the Wall" at 533 West 19th Street, Christopher Williams at 525 West 19th Street and Franz West at 537 West 20th Street. He's also got Richard Serra's "Vertical and Horizontal Reversals" at 537 West 20th Street up from November 7th to December 20th.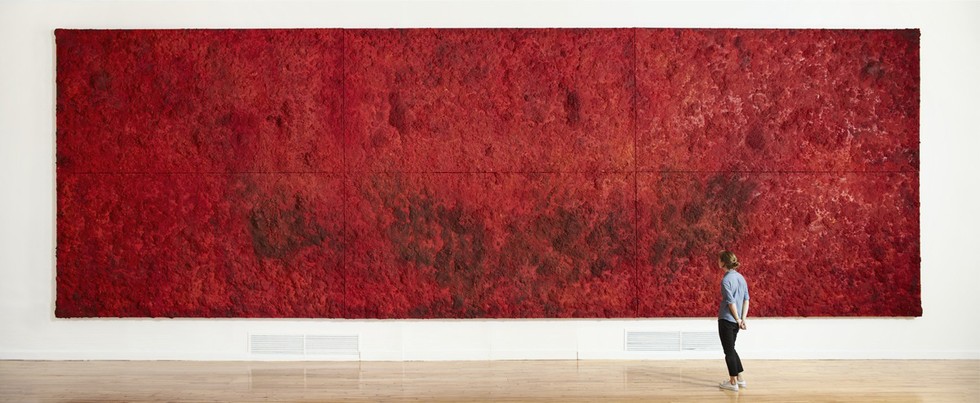 Out at
Pioneer Works
(159 Pioneer Street, Red Hook, Brooklyn) they're opening an exhibition featuring a site-specific work by Bosco Sodi called "The Last Day" on Friday, November 7, 6 to 9 p.m.  The 57-foot long "monumental silver polyptych" will be on view until December 12, along with a group of the artist's "large glazed volcanic rocks." German publishers, Art Identity, plan to release Sodi's first artist monograph in December. This Sunday, November 9, 5 to 10 p.m., is also the Pioneer Works and
Clocktower Radio
monthly open house with open studios, exhibitions and music by Weyes Blood, Chop & Quench (a Fela Kuti "celebration" band), and DJ sets from Chances With Wolves and a "special set" by Mike Sheffield's solo project Isn't Ours.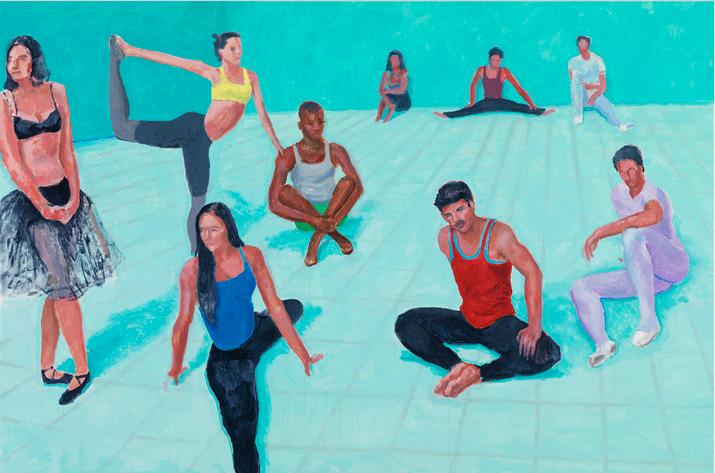 David Hockney's first exhibition of new paintings since 2009 opens on November 8th at
Pace Gallery
(508 West 25th Street) and runs through January 10, 2015. "Some New Paintings (and Photography" features works completed since Hockney returned to Los Angeles from England.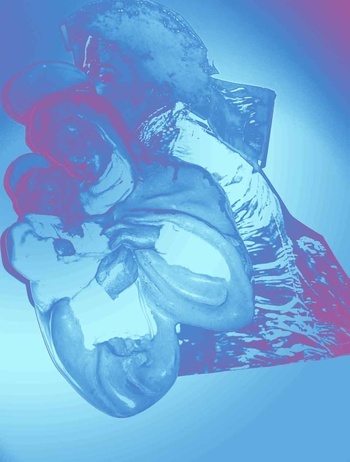 A group show "organized" by Rita Ackermann opens on Saturday, November 8, 6 to 8 p.m. at
Hauser & Wirth
(32 East 69th Street) and runs through December 20th.  The show's title, "Freezer Burn," is drawn from the "antithesis inherent to the making and the experience of art."  The artists include Mark Gonzales, Mike Kelley, Paul McCarthy, Bernadette Corporation, Lizzi Bougatsos and others.  There will also be a performance by Emily Sundblad and Matt Sweeney.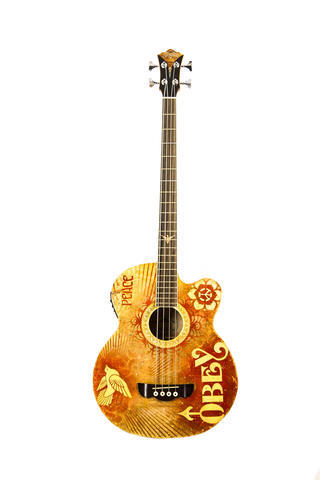 Bonhams
New York auction house has partnered with War Child, the international non-profit organization aiding children affected by war, for a big benefit auction on November 9, 7 p.m., here in New York City.  On offer will be a group
Carparelli guitars
designed and transformed by musicians and artists including Iggy Pop, Gus Van Sant, Michael Stipe, Shepard Fairey, Sterling Ruby, ZEVS, Aiko and more.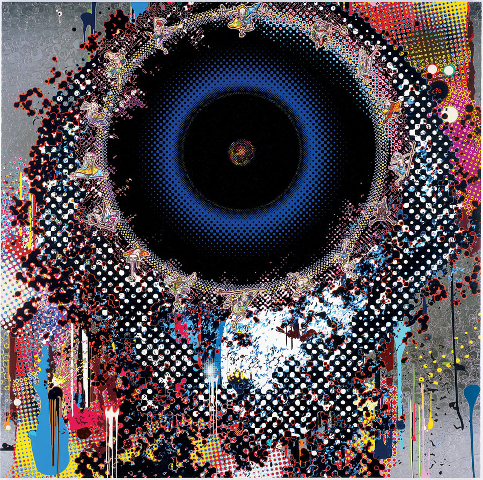 Gagosian Gallery
(555 West 24th Street) opens a show by Takashi Murakami called "In the Land of the Dead, Stepping on the Tail of a Rainbow" on Monday, November 10, 6 to 8 p.m.
The works, including paintings and sculpture, reflect the Japanese artist's attempts "to make sense of natural catastrophes, earthquakes...things caused by nature."
On Tuesday, November 11, 6 to 10 p.m.,
Lightbox
(339 West 38th Street) hosts the preview of a group show called "Wild Thing" curated by
Michael Hosaluk
and featuring works by 30 artists from the Canadian province of Saskatchewan.  The same evening,
Gavin Brown
is expected to open a second space at 291 Grand Street with a show of works by Steven Pippin. Brown's original space at 620 Greenwich Street has a Urs Fischer show up until December 20.