When you sit down with Sean Go, you get an initial sense of intimidation. He is a pretty tall guy, often described as Kylo Ren in real life, structurally due to his height and frame. Go looks like a stoic character, appearing reserved and often in dark shades, brooding almost. It doesn't help that his wardrobe is primarily made up of black items. However, Go's art is the complete opposite – rife with color, loud shapes, and cartoon allusions of sharp visual sweetness, often in primary colors and plastered via impasto and sloppy techniques. Such can be said for his disposition too, initially seemingly calculated, but open and sincere.

When you look at Go's resume, you can see an irrepressible desire to overdeliver, perhaps even insecurity that he is not doing enough, despite his incredible productivity. Go was one of 27 triple degree students out of 25,000 from UC Berkeley, which now pales in comparison to his 8 degrees, which he earned at Emory Law and Business Schools, Columbia's School of Architecture and Planning, the Fashion Institute of Technology, and Parsons School of Design. There's too much to list, but it stood out that Go founded a hedge fund in 2018 with his brother Jorge, took over 80 hours at 2-star Michelin Star Chef Daniel Patterson's cooking school, and even is a certified yoga instructor (RYT-200). When you investigate Go's art representation, he is represented by DF Art Agency, and has shown a solo at Secret Fresh Gallery in June 2023, where the most successful Filipino artist Ronald Ventura – also shows his work, when he is not breaking auction records at Christie's.
When given the opportunity, one has to ask how Sean Go ended up as an artist and what drives him in his creative process. Go grew up with 4 siblings, and as the second of 5, was often charged with leadership roles to help guide his siblings to do well academically. Go believed that when he was growing up, the only thing that he was better than his siblings at was drawing. Yet, Go was forced into quantitative fields, which he did not enjoy as much, but excelled in, not because of his raw talent, but intense work ethic.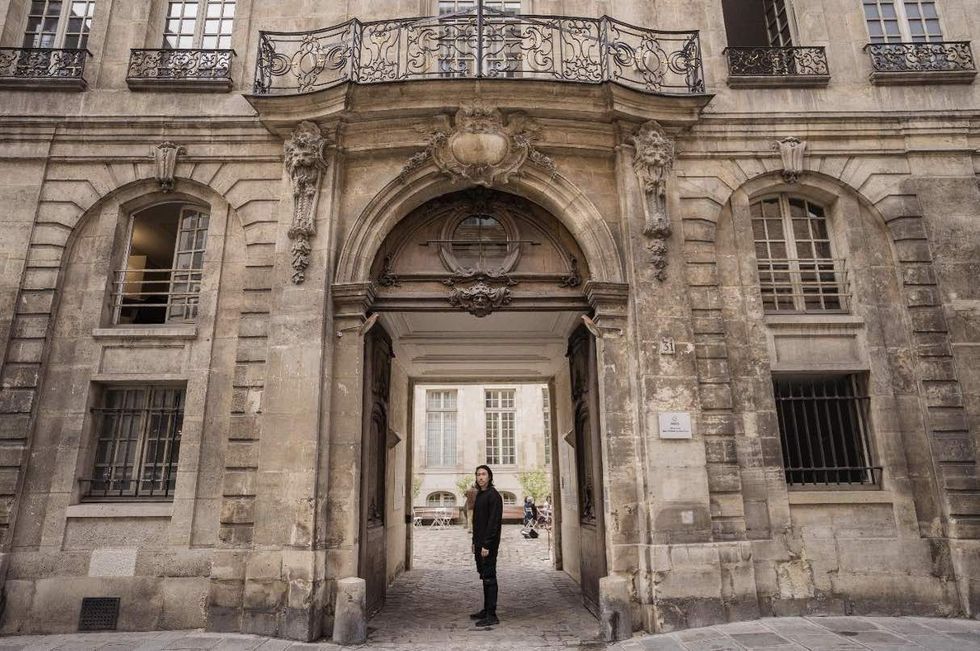 Like Andy Warhol, Go does not hide that he is a business, not just a businessman. After all, Andy Warhol said making money is the best form of business. Like Warhol, Go's themes glamorize the symbols that society has taken to heart at a particular point in time, with respect to the themes of modernity and capitalism, and the Ford-esque production model. With Warhol, his Cambell's soup and pop icon cultures depict the commoditization of objects and people as capitalism progresses, just as Go does with his iconic Mousefather and Playmouse, along with his surreal creations like Candy Factory and Triple Elvis, an homage to Warhol's piece of the same name. In Go's 3 short years as a full-time artist, he has been included in prestigious fairs and has cemented his position as one of the leading contemporary artists in his home country – the Philippines. He has exhibited in 3 continents in galleries and museums, particularly at Secret Fresh gallery in Manila in 2023, in New York in 2022, and with Indoseni and Art Moments in 2022 and 2023.
Go's art is particularly interesting because of the intersectionalities of meaning that come into play when symbols of mass consumer culture come together as these symbols are often subjective, resulting in a multiplicity of meanings in which only the protagonist – or the viewer of the painting – has the "correct" viewpoint. In doing so, Go is helping to democratize art, traditionally a gated community, with works that are more jovial, fun, and nostalgic, while instilling layers of socio-political meanings subtly, whether it is the fallacies of our fantasies, or the disguised "Machiavellian-ness" of free market economics in the guise of economic empowerment for all.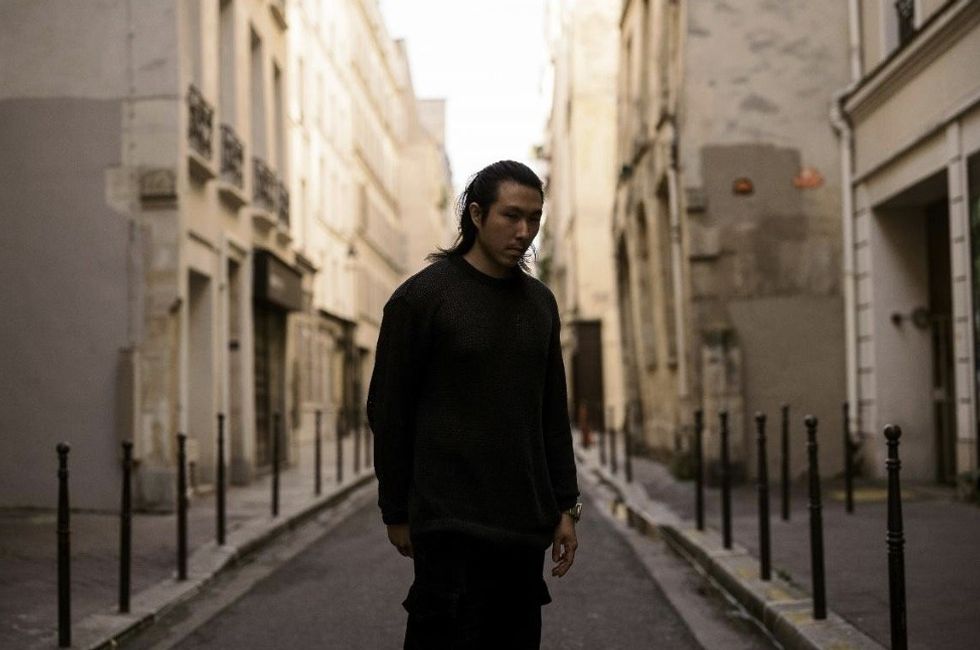 Go shares that he has a vestibular balance disorder which meant that his balance was often severely off growing up. For him, this meant vertigo, dizziness, and an inability to ride roller coasters or even spinning tea cups at Disney. When you are imbalanced as a person, and unable to control your environment, you almost develop a sense of the opposite – to control variables at play and to limit exogenous factors in the built environment, to the extent possible. Go's art is profound in this way, through his chaotic brush strokes and impromptu flames of spray paint – is in some sense is about letting go and losing control, even if it means not knowing the final outcome.
Go's art largely communicates the optimism we have as children, when our dreams and aspirations are boundless, and without limits. For Go, his playful brushstrokes and intentional process mimicking child-like wonder and application techniques like dots, impastos, and splatters, recount the days where children would play with paints, play dough, and Lego. The vibrancy of the colors that he uses is a nod to the brazen spirit of the childlike artistic impulse.
Go's use of colors across the color wheel and his prolific use of simple shapes like dots and vectors communicates to viewers that happiness and blessings should be counted instead of coveted. Go's persistent use of grease pencil often evokes crayon textures and in doing so, brews blissful memories of days that were brighter. Go's works strike an uncanny resemblance to Basquiat's works, and National Filipino Artist Federico Aguilar Alcuaz, both of whom are messy painters with geometric painting preferences. Go even packs a little of Salvador Dali and Maurizio Cattelan, not in the visual style, but in the mischievous melting of ideas into a rainbow explosion of colors on a canvas that are in dialogue with the great appropriation and surreal artists of days past.
Go's exhibits are often cemented with the balance sheet of society's current sentiments. In Go's pieces like the Poohnisher, Sith Magmar, and Dark Lord Electabuzz, the fine line between good and evil is blurred, to reflect our reality. To understand our predispositions, motivations, and preferences, Go's experiments on the canvas astutely convey complex themes while keeping visual iconography globally accessible. Go's work compels the viewer to rekindle their inner kid. Despite the callousness of the world, there was a time when we as kids just wanted to play then wake up the next day to play more. Go's artworks such as Radiant Venusaur and Radiant Blastoise, offer this rewind to the carefree childhoods that "Ratatouille" us to dreamy visions of strong feelings of curiosity, ecstasy, and chubby enthusiasm.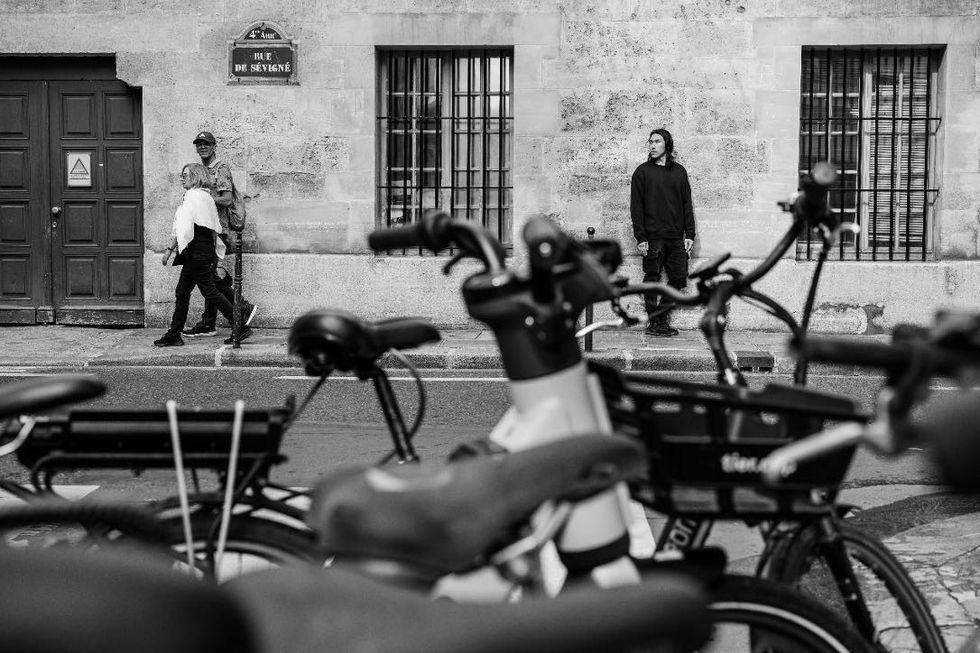 In making art, Go hopes to be a beacon of progress. Bold colors and happy creatures are infectious, just as smiling is prone to spreading too. In fact, a positive disposition displayed externally might even be the world's most contagious disease, as vibrantly animated creatures are known to infect viewers with explosive enthusiasm and positivity. One smile inspires another, and Go's works are a catalyst for such an exchange. The point of art is to encourage dialogue, but in attempting to ride the trends, groupthink is easily formed. Multi-dimensionality and depth is critical for art to stay relevant, and Go's odyssey to demonstrate such complexity shows in his Mousefather and Playmouse in his 2023 solo show at Secret Fresh Gallery, as well as his show at Jakarta Art Moments at the 1 New Museum in Indonesia. Go's works have garnered success among prominent collectors including the late real estate tycoon Sam Zell, DJ Big Boy Cheng (who has the largest collectible sneaker collection in Southeast Asia), Jaime Ponce De Leon, and the Lucio Tan family.
Go's motto is that one should "never say no, not me." As one of Go's best friends passed away from cancer, Go believes that life is precious and precarious. We don't know how long we have, so we should pursue something worth it, worth potentially suffering for, and which gives us purpose to go beyond ourselves. With Go, he serves as an inspiration that it is never too late to pivot one's career, if the passion and work ethic is there… and perhaps a bit of whimsical satire and wit.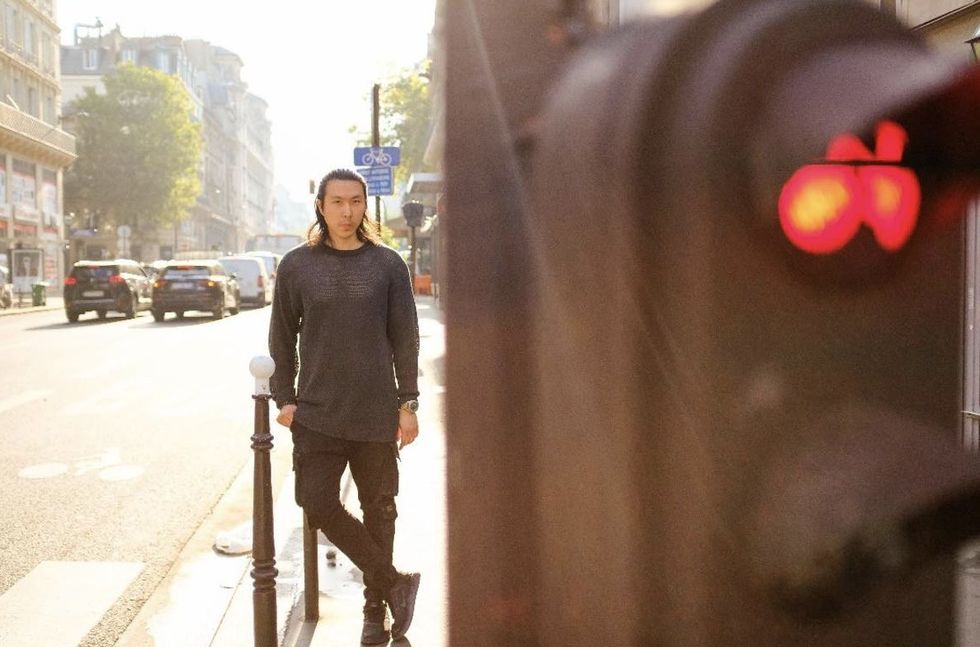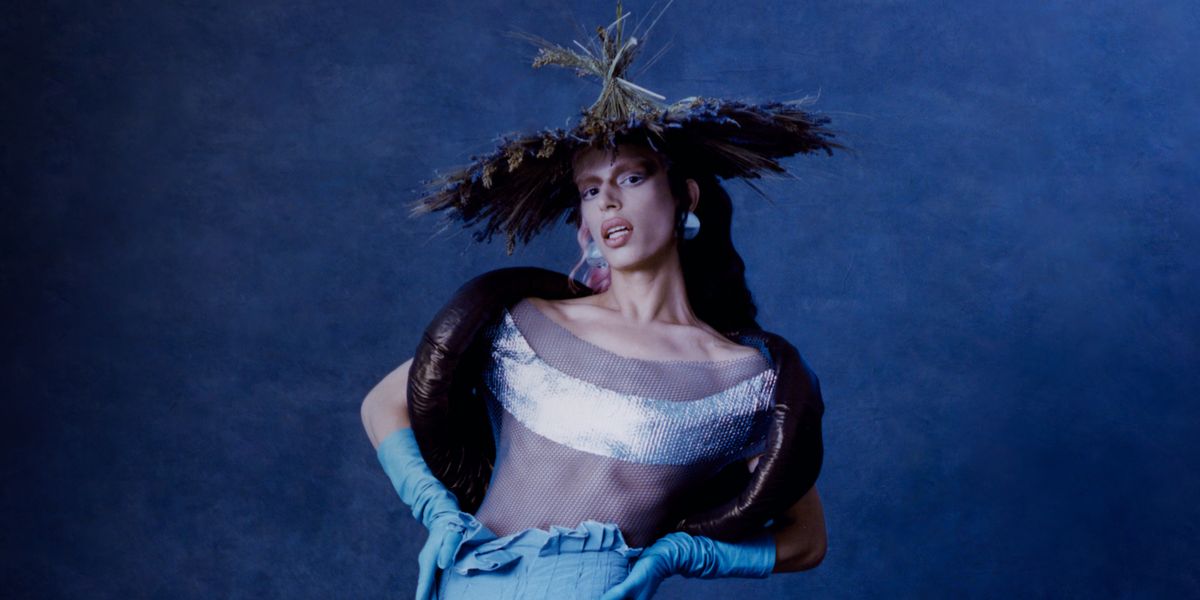 Fashion
Story by Andrew Nguyen / Photography by Claudio Robles / Styling by Dominick Barcelona / Hair by Sergio Estrada / Makeup by Jake Dupont
Story by Andrew Nguyen / Photography by Claudio Robles / Styling by Dominick Barcelona / Hair by Sergio Estrada / Makeup by Jake Dupont
06 December