Actor/musician Zooey Deschanel gave birth to her first child, a daughter, in July. 

While on the Today Show to promote Rock the Kasbah, her new comedy with Bill Murray, Zooey finally revealed the name she and her producer husband Jacob Pechenik bestowed upon their now three-month-old bb girl: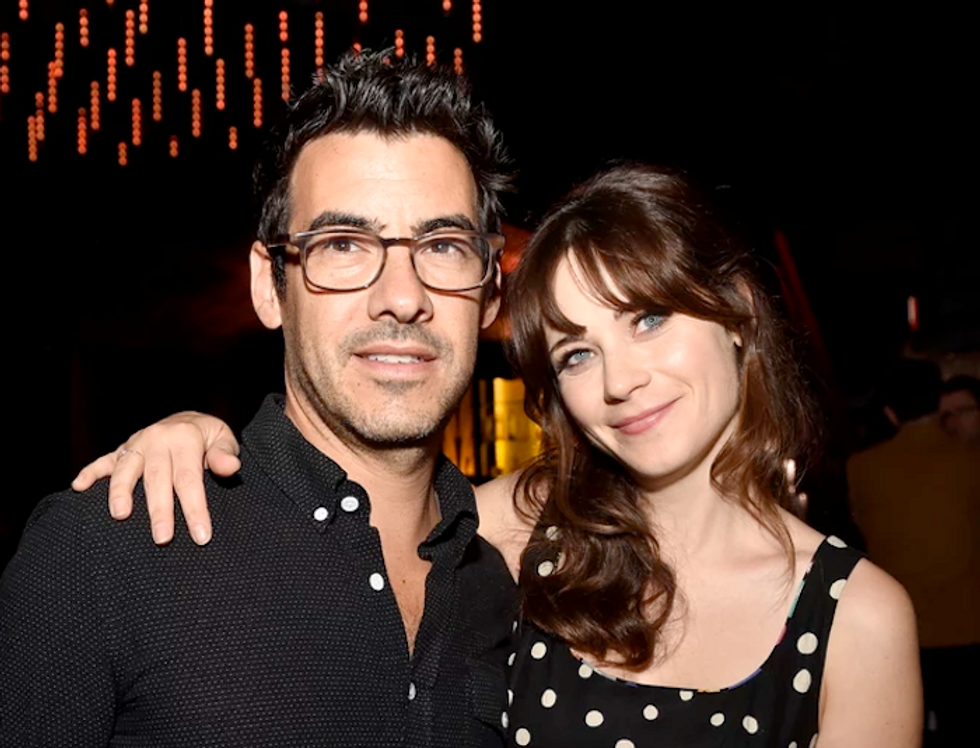 Pechenik, Deschanel
Elsie Otter.
Give me a moment while I'm stare out at the pale autumn horizon. 
One more moment.
OK, I'm good. 
Yes, Elsie. Otter. 
As transcribed by the Today Show, Zooey said this in her explanation for the whimsical name.
"We just really liked the name Elsie, and then we both love otters because they're so sweet and also smart," she said, giggling. "They use tools, they keep their favorite tools, they hold hands while they sleep, there are so many wonderful things about otters. They're wonderful animals."
"She said, giggling" is going to stay with me for a long time.
Watch the interview here.
</div><div><br/></div><div><br/></div><div><br/></div><div><br/></div>