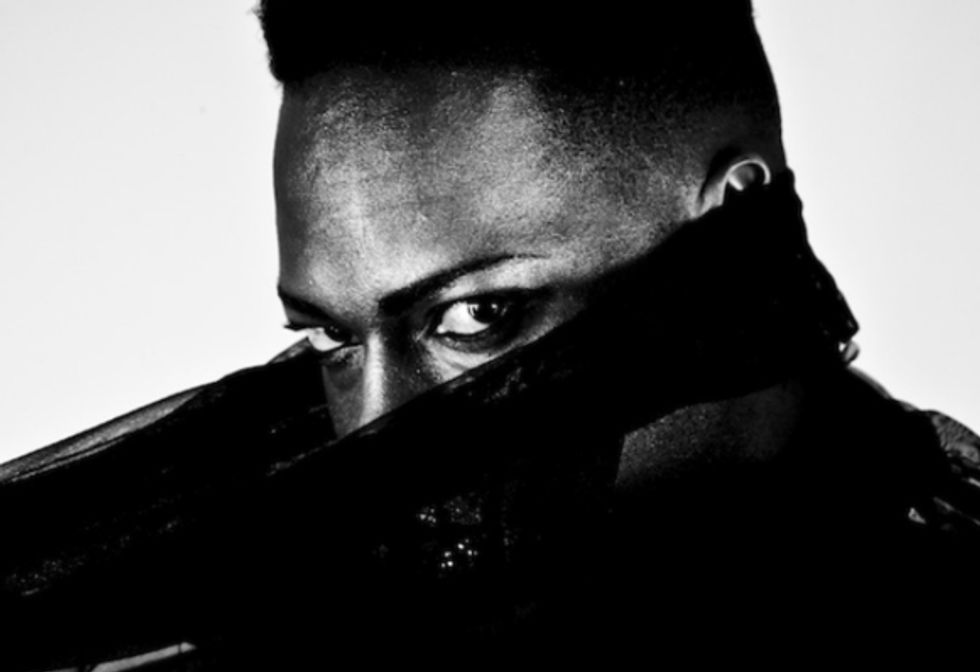 Zebra Katz
always does him (boo) -- and his brand new video for "Nina Simone" proves just as much. 
From last month's
Nu Renegade
EP,
a collaboration with cult UK producer and Björk collaborator Leila
, "Nina Simone" is probably the most subdued track -- initially, at least. A soul-penetrating creepy-crawler that worms itself deep into your consciousness thanks to Leila's careful touch, it's an off-kilter tribute to the way Nina Simone could do the very same in a much different style. Incredibly intense and slightly unsettling, the visuals complement the sonic qualities of his Simone-channeling tribute in their intimate sensuality -- the close-up and cropped shots showcasing the sheer magnetism that makes Katz so undeniable. We dare you to look away.