Earlier today, YouTube removed Mykki Blanco's "Loner" music video on the grounds of it "violating YouTube's policy on nudity or sexual content." But many involved with the video called foul on this decision, saying it was indicative of mainstream's society discomfort with proud displays of queer sexuality -- especially since there is no explicit nudity. However, as of 12:20 p.m. EST the video has mysteriously reappeared with an age-appropriate content warning.
"This is a sad day for us as it just affirms our fears about the direction the world is going in, and once again shows deep rooted bigotry," "Loner" directors Anthony&Alex told PAPER, adding that, "when working on this concept we knew it would ruffle some feathers, but we had no idea it would be censored and erased from open platforms."
According to those involved with the project, the PornHub-funded video was subject to scrutiny by a handful of commenters who appear to have been offended by a brief shot of what is a man's covered bulge under a skirt.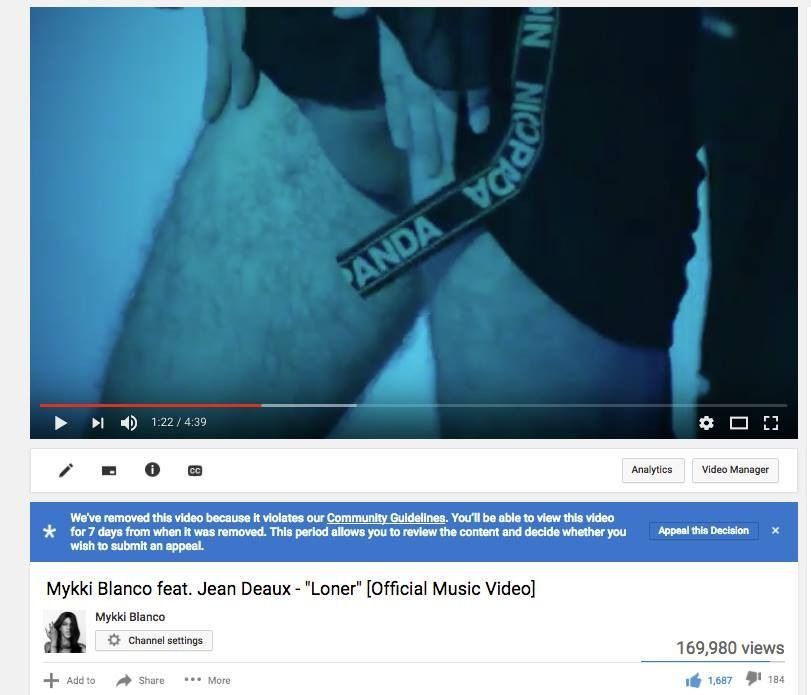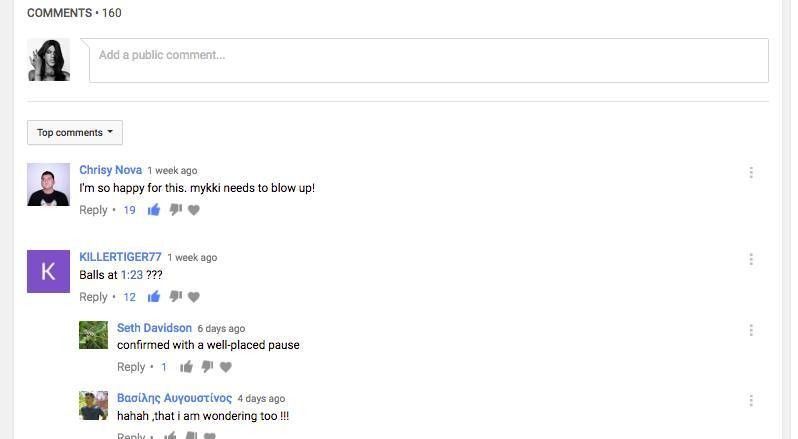 Blanco, however, has taken to Twitter to point out the hypocrisy of the situation.
Anthony&Alex also contest that they've "seen MANY videos that go a lot further" and be "far more sexually explicit, [but those videos] happen to be heteronormative."
"It is not okay to express yourself in a way that conservative mainstream America deems unacceptable," they said about the decision. "It throws us as artists into question and is something we really need to think about. Very sad day."

That said, it should be noted that YouTube operates on a user-driven flag system. As such, we've reached out to YouTube for comment about the initial banning and subsequent reupload. We will update when they respond further. In the meantime, Blanco fans can still watch the video via Vimeo sans interruption.