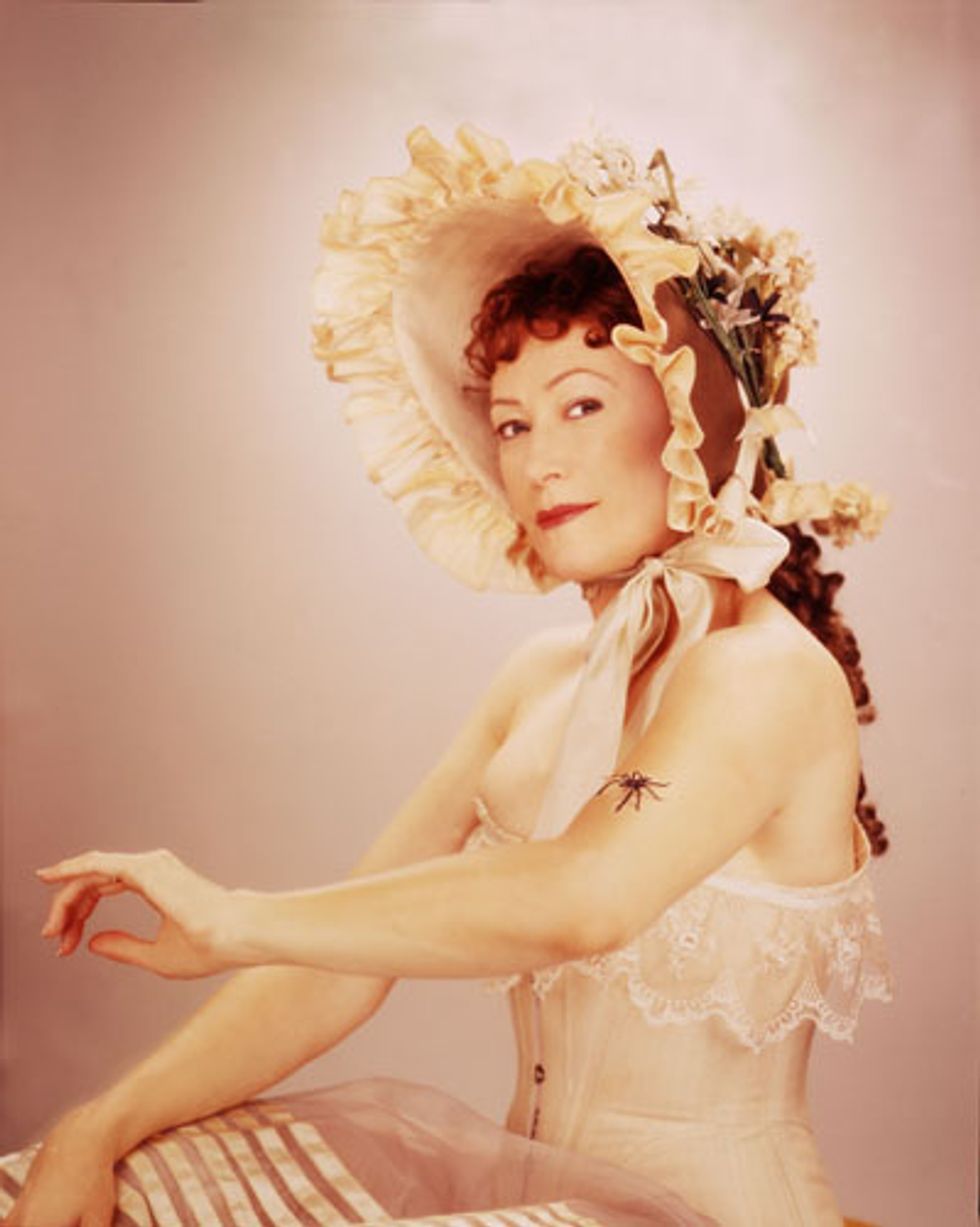 This L.A. Woman is New York City bound! (So there won't be any blogs until I get back on the 23rd. Instead I leave you with this Shameless-Plug-A-Thon!) I'm so excited to be in Manhattan in the springtime! A perfect time to recycle the old Easter bonnets! If you are also in NYC (or know anyone who is) please come to one of my live shows this week! I'm flying in with my producer and musical director Kristian Hoffman and we're doing the big PRETTY SONGS & UGLY STORIES live extravaganza at Joe's Pub on May 18th at 9:30 and 11:30 (this late show promises to be a wild one -- come over after the Bowie Highline fest! Meow Meow says she's going to!)
Our band is the fabulous Loser's Lounge (led by Joe McGinty) and the amazing Snooky and Tish from MANIC PANIC are singing back-up! Plus our special guest is Chaos 'n Candy maestro and former Citizen's Band leader Adam Dugas. More info is here at the Joe's Pub site.
We will be using the Joe's Pub shows to celebrate the inking of a distribution deal for the CD I just made with ASPHODEL Records, a very cool indie label out of SF who really "gets" it! Another one who really gets it is longtime PAPER columnist Glenn O'Brien! For his take on the CD and some historic context check out Glenn O'Brien's Style Guy blog at men.style.com -- scroll down to find the story! And no, I didn't pay him to write it!
FYI: I will also be performing in Brooklyn on Sunday, May 20th in a cabaret show with MEOW MEOW, Adam Dugas (again, can't get enough of him!) and the wickedly smart author Cintra Wilson (among others). The infamous Earl Dax is presenting the show at Rose Live Music at 345 Grand Street in Williamsburg. (See the flyer below.)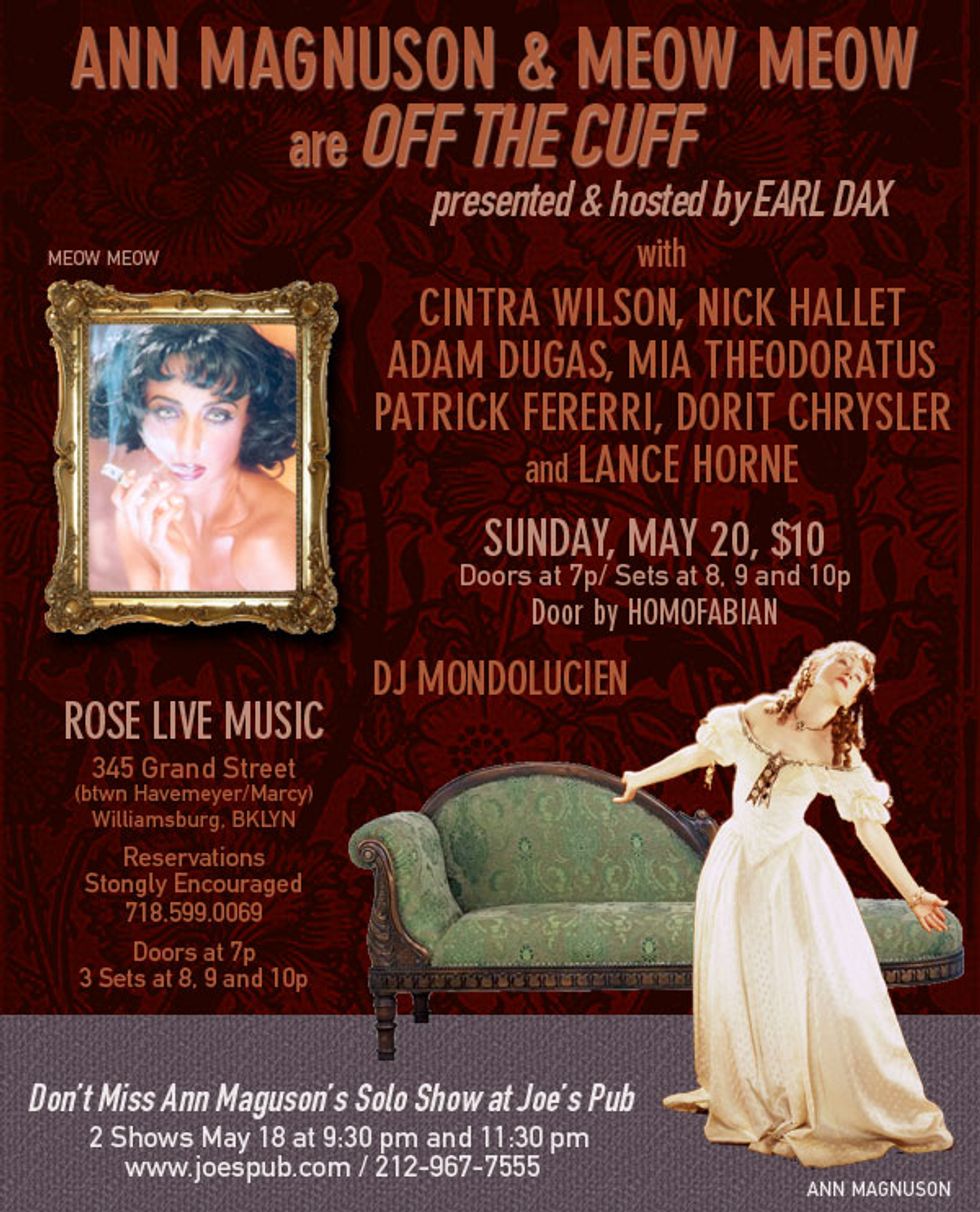 For more info on that show go to www.scenedowntown.com I think we'll be doing some Bongwater chestnuts in a loungey fashion as well as some of the new songs and stories.
AND as if that weren't enough, I'm supposed to be doing some performance arty weirdness (I don't even quite know what yet) this Thursday, May 17th at 5 p.m. at John Connelly Presents in Chelsea... inside an installation by the wonderful collective Assume Vivid Astro Focus. For more info go here.
And if you can't make it to the New York area, send someone who can!!! Chances are we won't be performing on the east coast for some time after this! Can't wait to see all my Noo Yawk pals! And visit everyone in the PAPER magazine office!
Photo by Rocky Schenck