Every fall, the end of October brings This year, Halloween falls on a Tuesday, leaving a full weekend and a bonus day for you to get resplendent in your costume--and then trash it sweating, dancing, and partying all weekend long. Below is your ultimate guide to how everyone's celebrating ghosts' favorite holiday, whether you need a costume to join the crowd, and where you should be Friday through Tuesday.

Friday, 10/27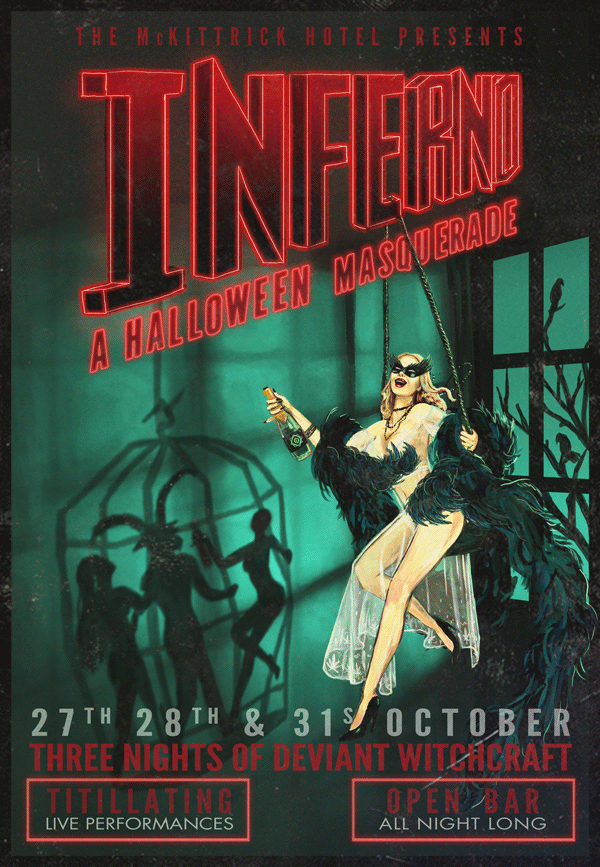 WHAT: Inferno: A Halloween Masquerade

EXPECT: The brains behind immersive theater experience Sleep No More turn their talents to creating an over-the-top Halloween extravaganza, featuring open bar, live performances, and unique surprises. This year they're opening even more floors and rooms of the hotel for guests to explore and party.
WHERE: The McKittrick Hotel
WHEN: 10:15pm (also on Saturday, 10/28, and Tuesday, 10/31)
RSVP: Tickets $75 - $485
COSTUMES: Masquerade means you need to don that mask (and generally themed attire)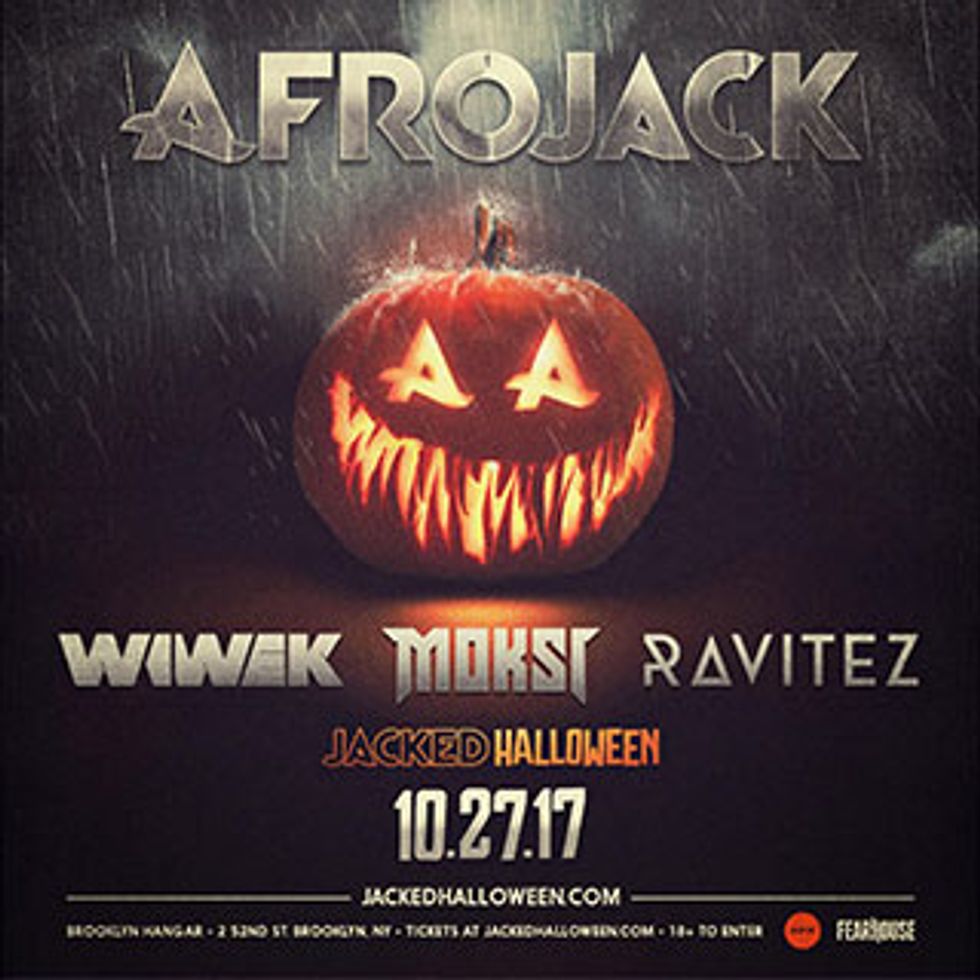 WHAT: Jacked Halloween

EXPECT: Dutch DJ Afrojack leads a bumping Brooklyn warehouse party to kick off the spooktacular weekend, also featuring sets from Wiwek, Moksi, and Ravitez.
WHERE: Brooklyn Hanger, 2 52nd St., Brooklyn
WHEN: 9pm
RSVP: Tickets $39-$119
COSTUMES: Not required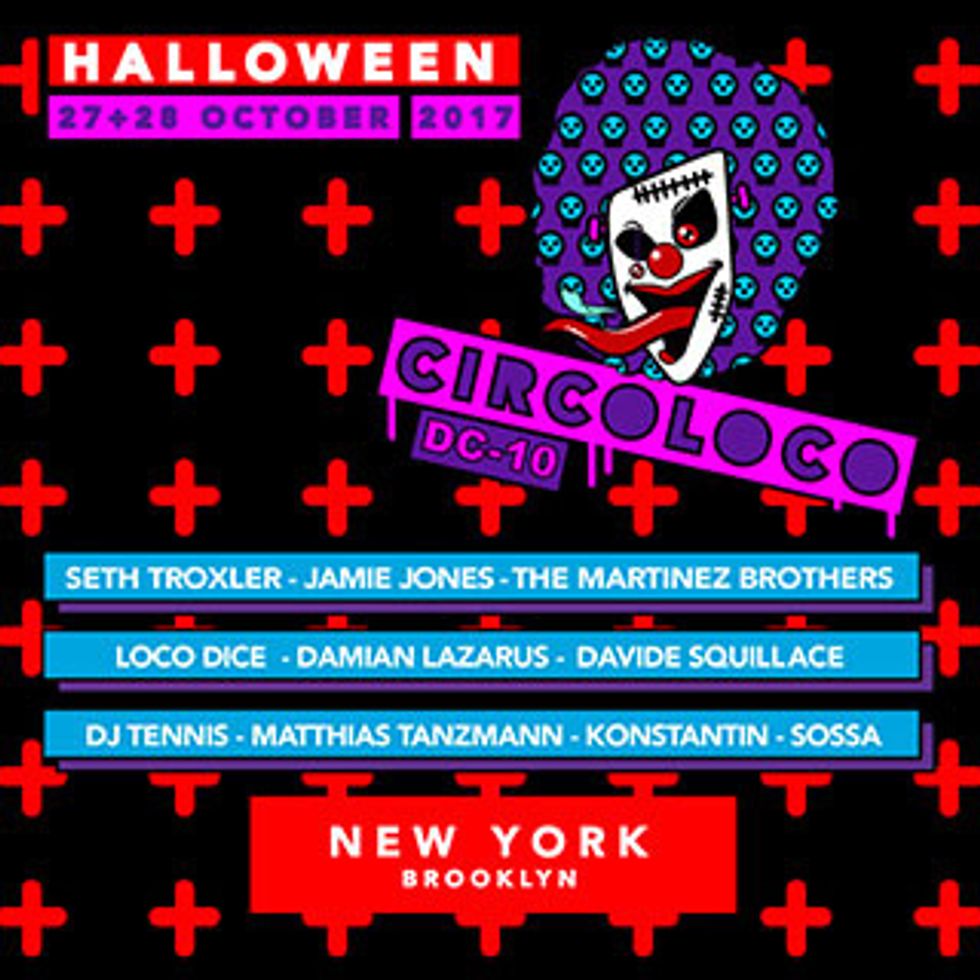 WHAT: Circoloco New York: Halloween Weekender

EXPECT: The Ibiza rocking group comes stateside for a two-day long Halloween spectacular. Friday night features performances from the Martinez Brothers, Loco Dice, Damian Lazarus, DJ Tennis and Sossa. Saturday keeps the party running with Seth Troxler, Jamie Jones, Davide Squillace, Matthias Tanzmann, Konstantin and Sossa.
WHERE: Undisclosed location in Brooklyn
WHEN: 10 pm
RSVP: Tickets $80-$139
COSTUMES: Not required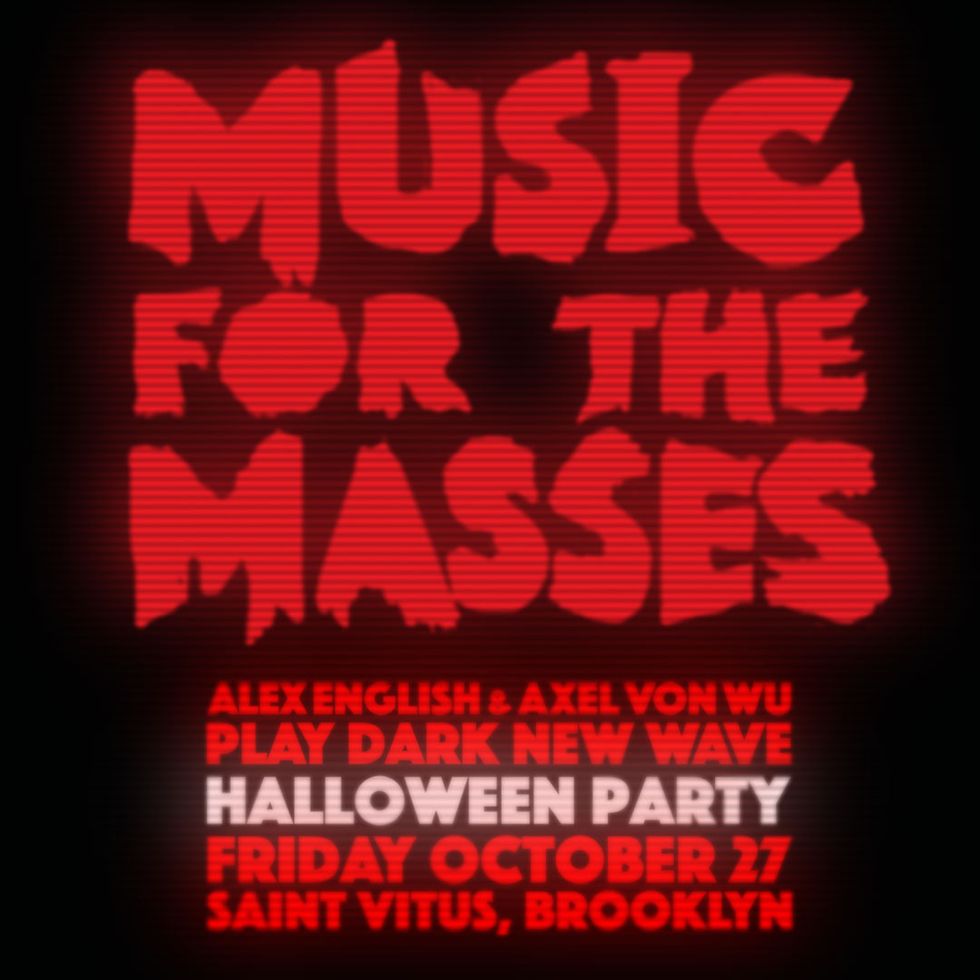 WHAT: Music for the Masses - A New Wave Party

EXPECT: Special Guest DJ Michael T with Resident DJs Andi Synthicide and Alex English bless all the dark '80s goth hearts with a New Wave extravaganza featuring Kraftwerk, the Cure, Depeche Mode, and more. Free with RSVP if you get there before midnight.
WHERE: St. Vitus, 1120 Manhattan Ave., Brooklyn
WHEN: 11 pm
RSVP: Free before midnight with RSVP or $10
COSTUMES: Not required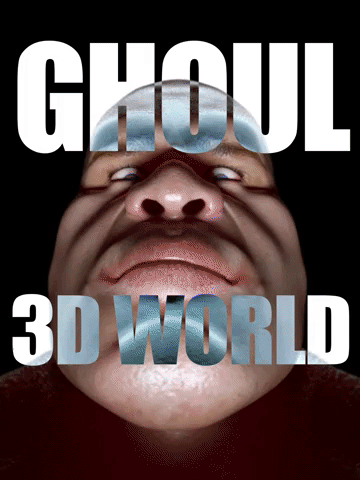 WHAT: Ghoul 3D World Immersive Halloween Spectacular

EXPECT: Cool 3D World collaborated with Future Space and GIPHY Arts to create an immersive 3D Halloween experience, with 360 visuals, ambisonic sound displays, and physical installations that give guests a marvelous and creepy art experience.
WHERE: Future Space, 350 Meserole St., Unit A
WHEN: 8 pm (also Saturday, 10/28)
RSVP: Tickets $31-$41
COSTUMES: Not required
Saturday 10/28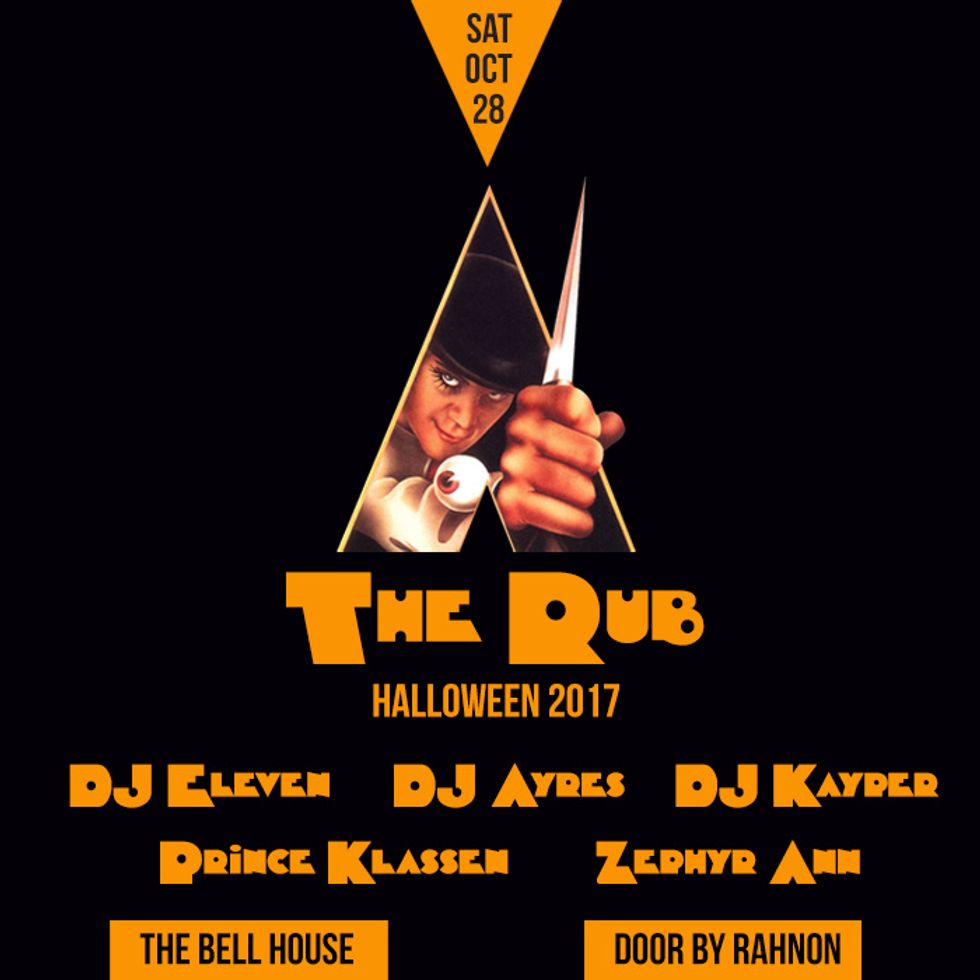 WHAT: The Rub Halloween 2017

EXPECT: The Bell House's much-loved monthly dance party gets festive for October with a costume party. DJs Ayres and Eleven with special guests DJ Kayper, Zephyr Ann and Prince Klassen will pump tunes all night--but tickets are purchase at the door, so arrive dressed up and on time.
WHERE: Bell House, 149 7th St., Brooklyn
WHEN: 10pm
RSVP: $15 at door
COSTUMES: Recommended--shine on you spooky diamond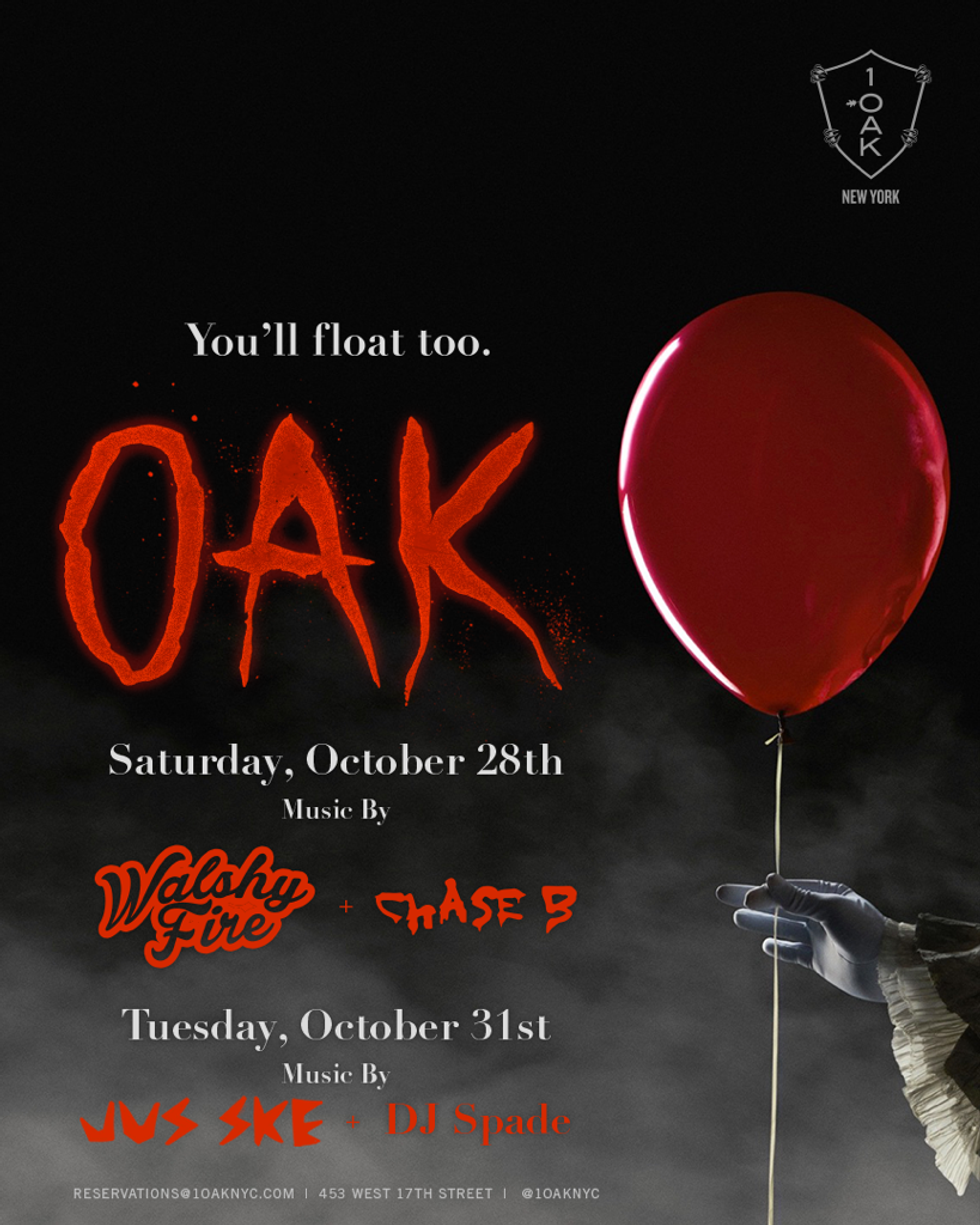 WHAT: IT at 1Oak

EXPECT: The celebrated nightspot gets spooky with music by Walshy Fire and Chase B on Saturday. Then come back on Halloween to hear Jus Ske and DJ Spade haunt your dance party.
WHERE: 1Oak, 454 W. 17th St.
WHEN: 11pm (also Tuesday, October 31)
RSVP: reservations@1oaknyc.com
COSTUMES: Not required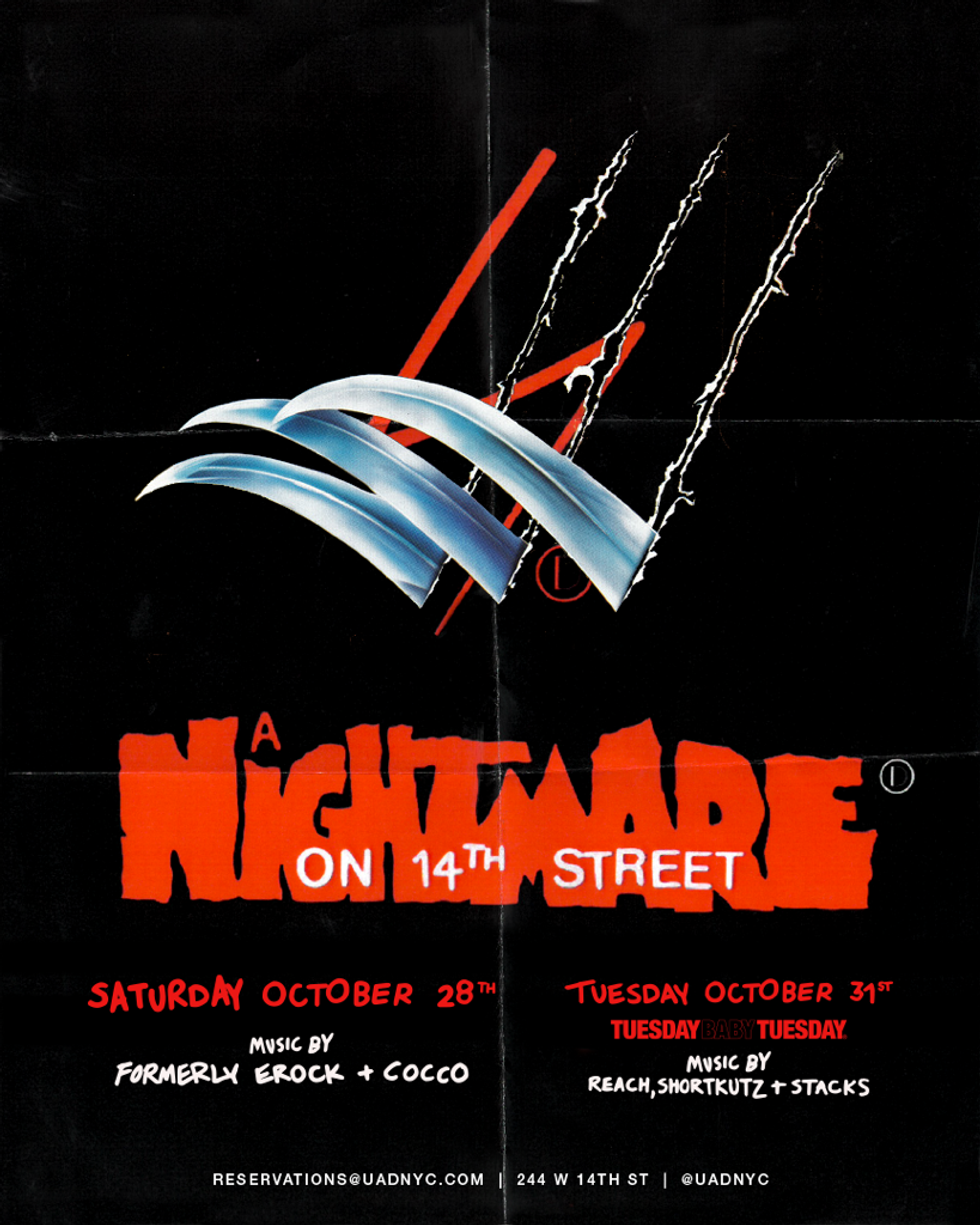 WHAT: A Nightmare on 14th Street

EXPECT: Freddy Krueger probably won't appear at Up & Down's Halloween bash--unless he's really ready to get down to tunes from Formerly Erock and Cocco on Saturday night. On Halloween night, Reach, Shortkutz and Stacks will work the decks.
WHERE: Up & Down, 244 W. 14th St.
WHEN: 11pm (also Tuesday, October 31)
RSVP: reservations@uadnyc.com
COSTUMES: Not required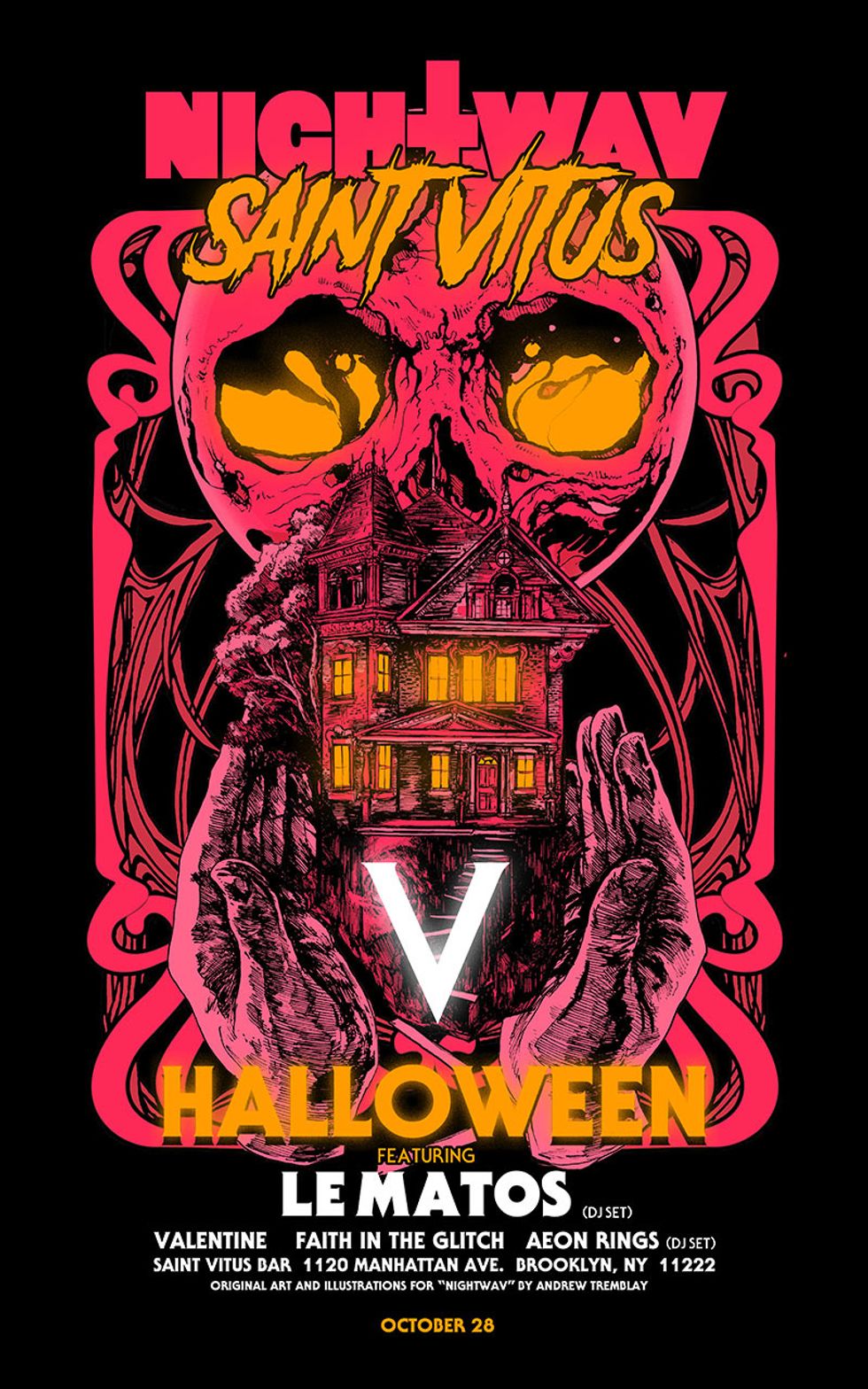 WHAT: NIGHT.WAV Synth Halloween

EXPECT: Performances from Le Matos, Valentine, Faith in the Glitch, and Aeon Rings, for those who want an electric Halloween flavored by "Kavinsky, Carpenter Brut, Perturbator, Robert Parker, Drive, Stranger Things, The Terminator, Blade Runner and all things synth."
WHERE: St. Vitus, 1120 Manhattan Ave., Brooklyn
WHEN: 11pm
RSVP: Tickets $10
COSTUMES: Not required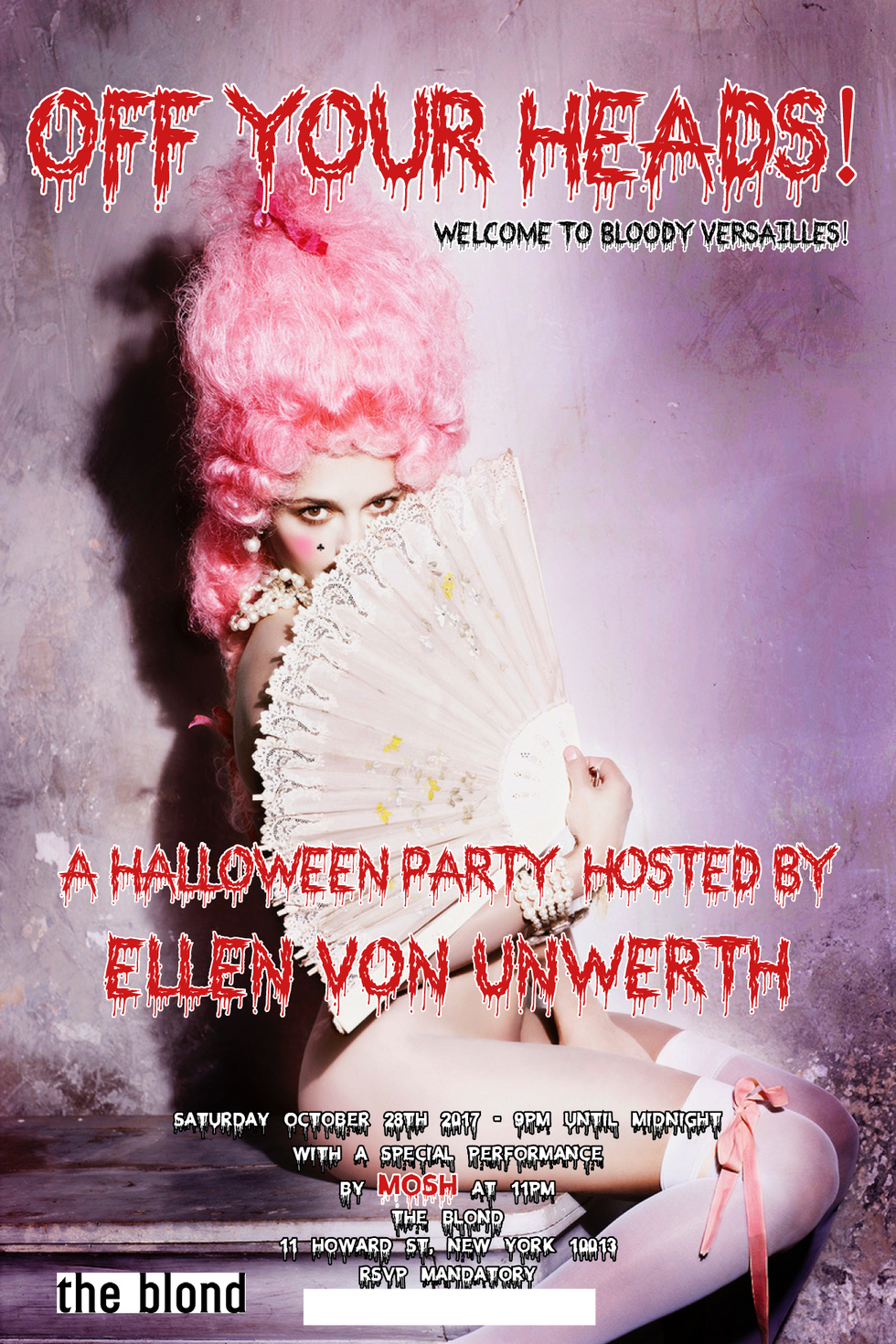 WHAT: Ellen Von Unwerth's Bloody Versailles

EXPECT: Get off your head, Reign of Terror style with photographer Ellen Von Unwerth's Bloody Versailles ball. This Hall of Mirrors will feature a performance by Mosh (and hopefully no real decapitations).
WHERE: The Blond, 11 Howard St.
WHEN: 9pm
RSVP: RSVP required
COSTUMES: Not required
Sunday, 10/29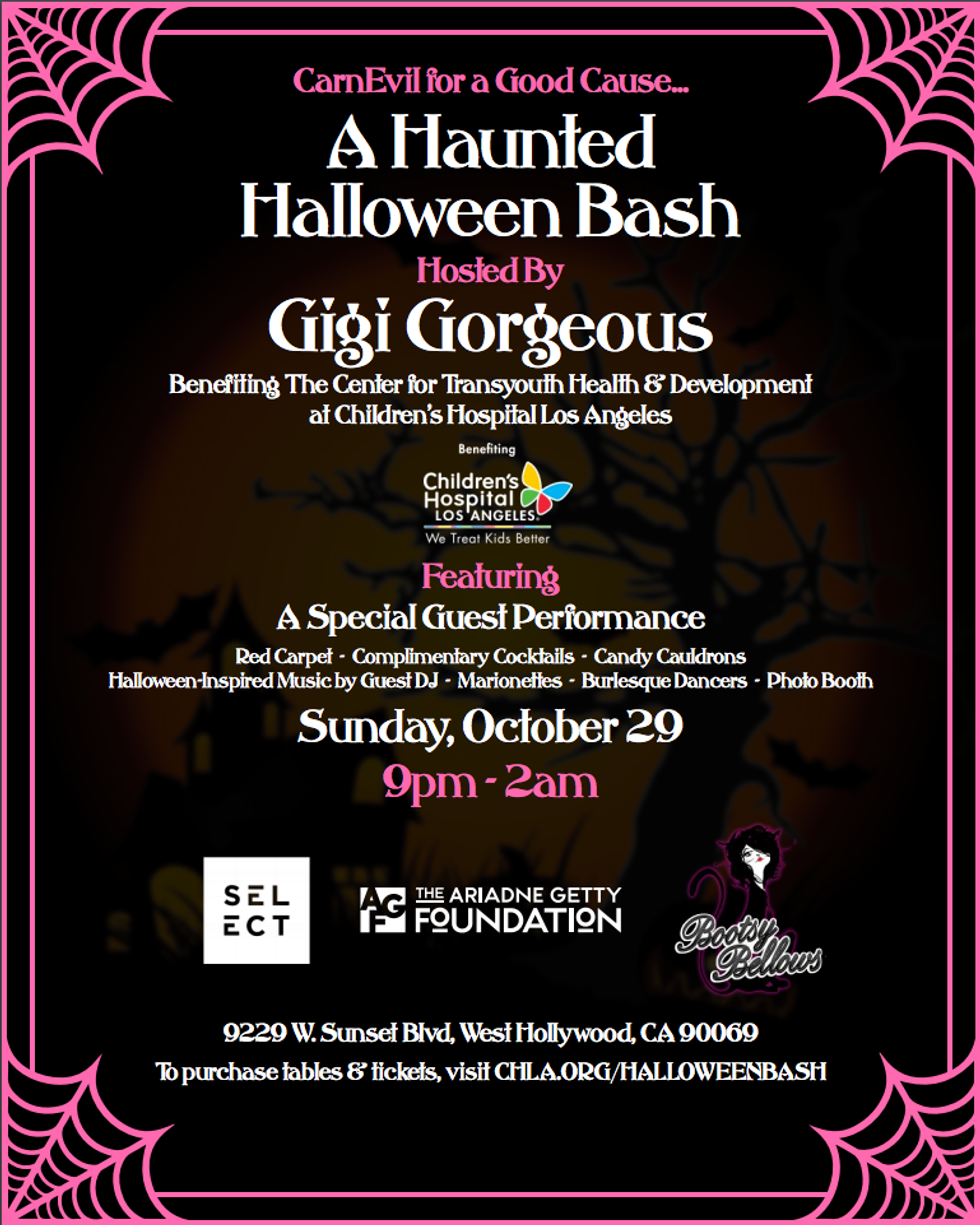 WHAT: CarnEvil for a Good Cause

EXPECT: One for our West Coast fans! Gigi Gorgeous hosts this Halloween benefit for the Center for Transyouth Health & Development at Children's Hopsital Los Angeles. Cocktails, candy, marionettes and promises of aa special performance, all for an excellent cause.
WHERE: Bootsy Bellows Nightclub, 9229 W. Sunset Blvd., West Hollywood, CA
WHEN: 9pm - 2am
RSVP: Tickets $25, bottle service $1500
COSTUMES: Not required
Tuesday, 10/31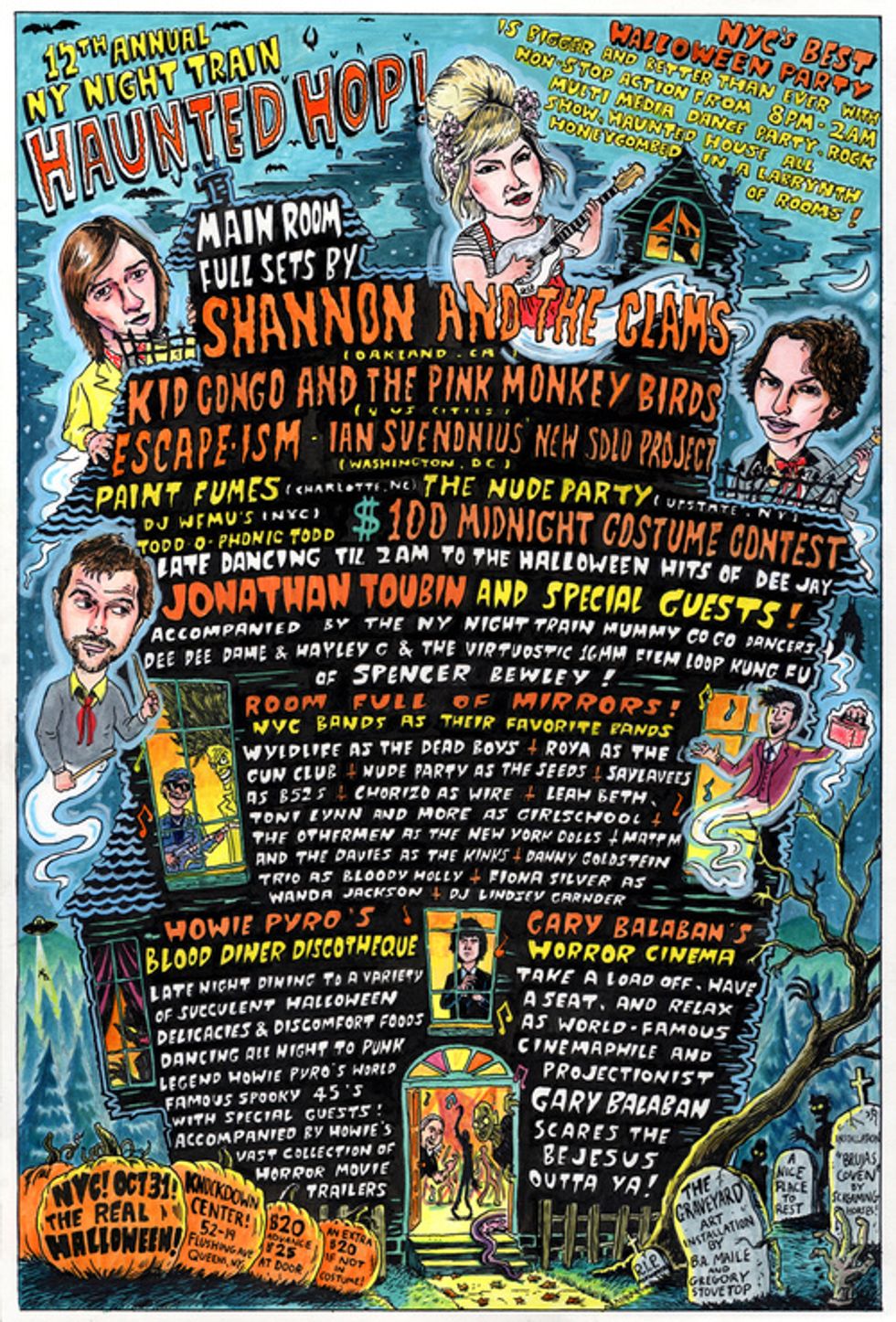 WHAT: New York Night Train Haunted Hop
EXPECT: DJ Jonathan Toubin leads a spooky multimedia Halloween bash, with live sets from a laundry list of bands and DJs, plus monster movies, themed rooms and Halloween treats.
WHERE: Knockdown Center, 52-19 Flushing Ave, Queens
WHEN: 8pm - 2am
RSVP: Tickets $20 advance/$25 day of
COSTUMES: Recommended--it's an extra $20 if you're not in the Halloween spirit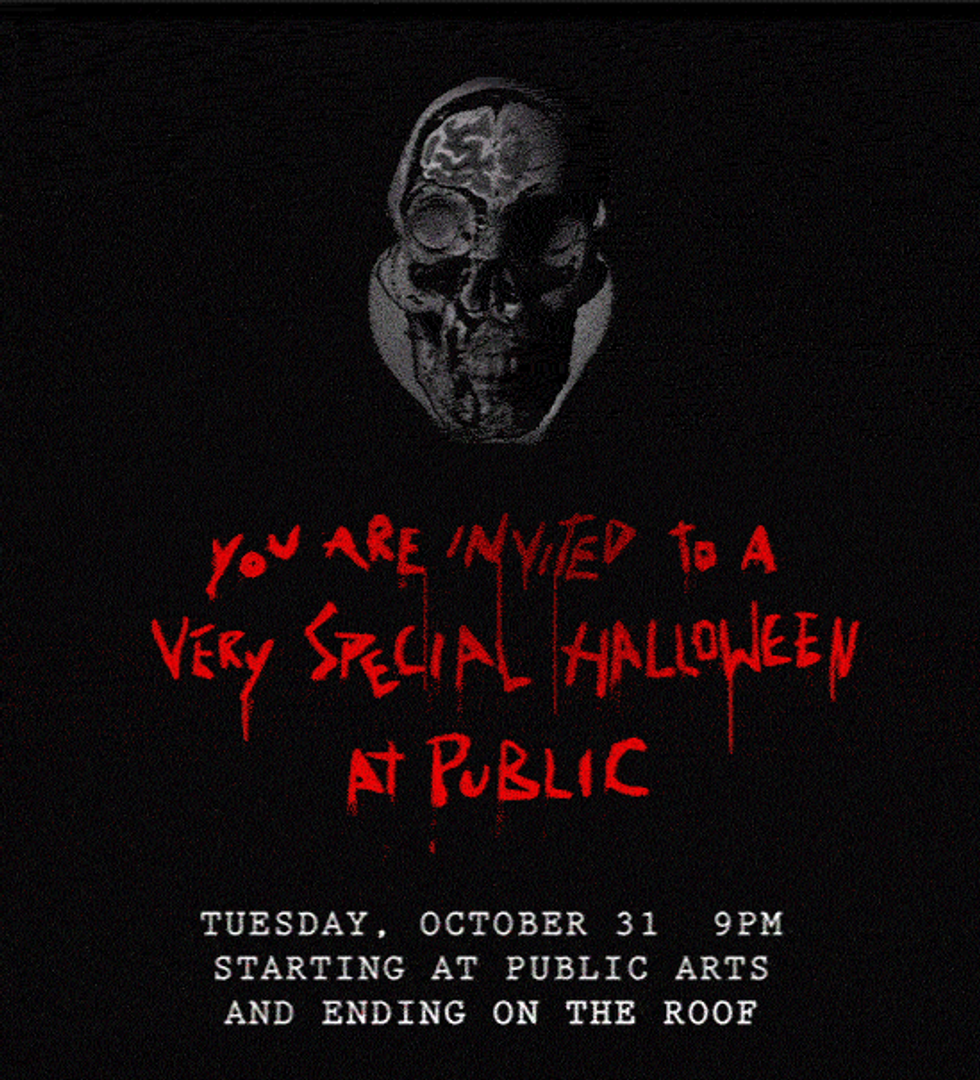 WHAT: A Very Special Halloween at Public
EXPECT: The hot hotel will be holding a v. v. v. exclusive Halloween bash featuring wild visuals. The list is tight, so plan to work some witchy magic.
WHERE: Public Hotel, 215 Chrystie St.
WHEN: 9pm
RSVP: Good luck!
COSTUMES: Required--no costume, no admittance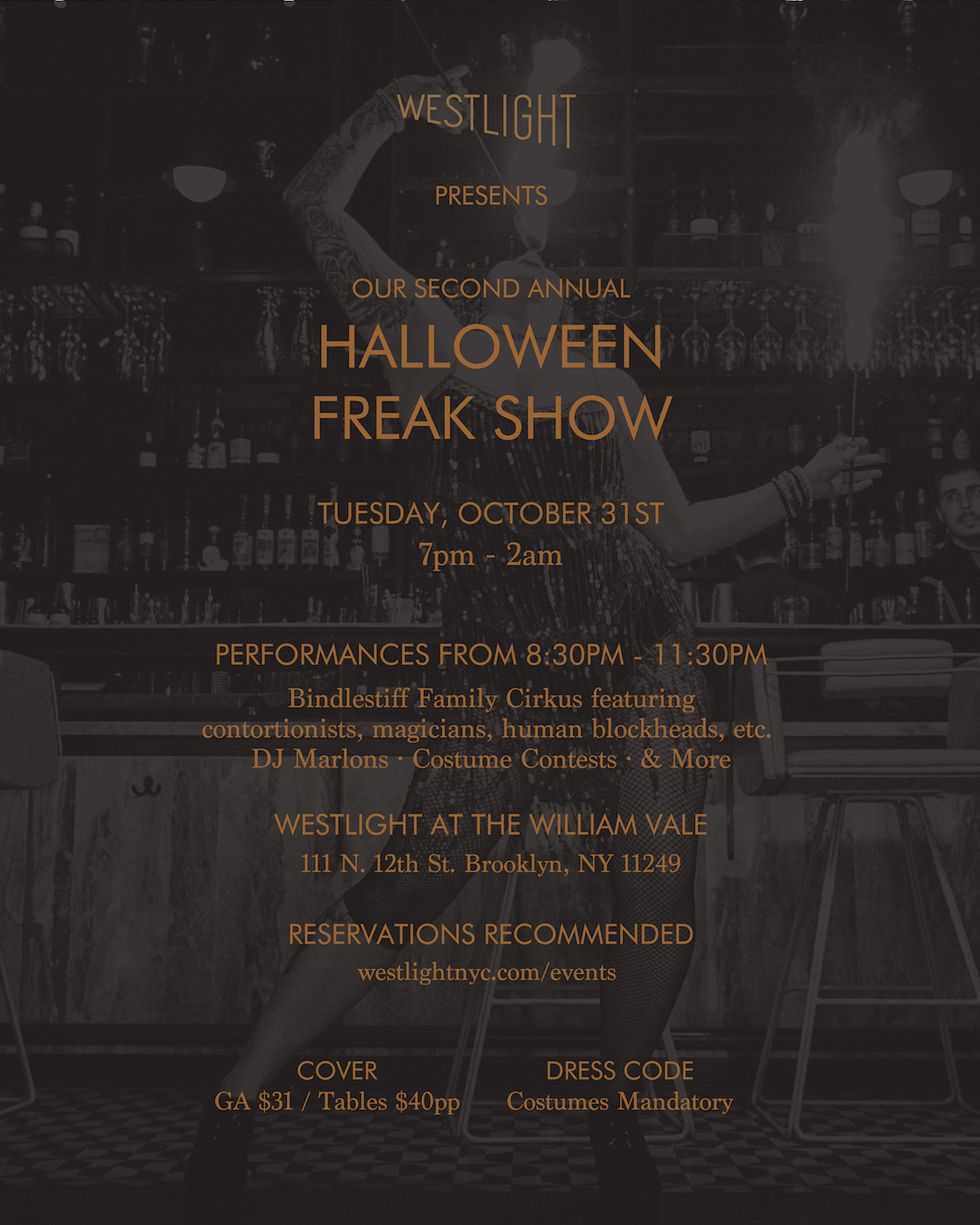 WHAT: Halloween Freak Show
EXPECT: Celebrate the Westlight brings in the Bindlestiff Family Cirkus to delight partygoers with contortionists, magicians, human blockheads and more. DJ Marlons will keep the party moving, and there will be a costume contest for partygoers.
WHERE: Westlight at the William Vale, 111 N. 12th St.
WHEN: 7pm
RSVP: Tickets $31 - $320
COSTUMES: Required
Sign Up For The Morning PAPER