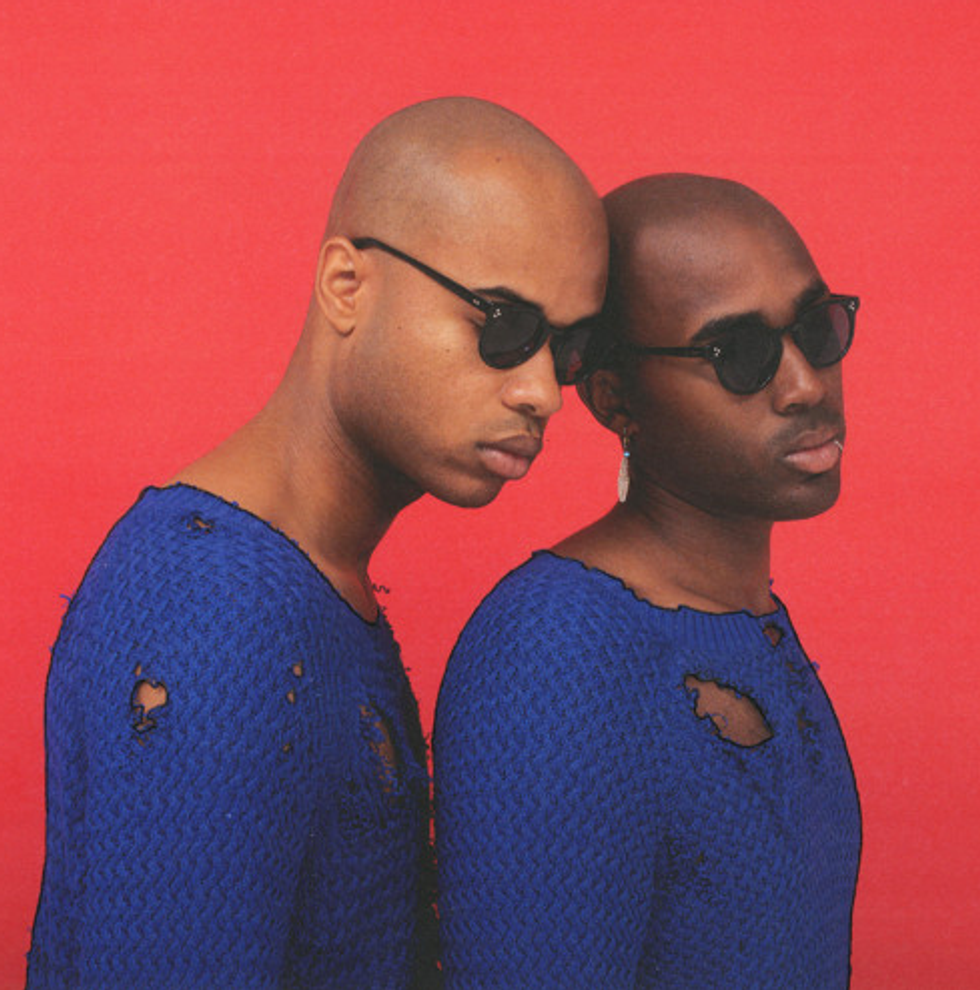 Following the buzzy, funktronica single,
"Can't Get Enough,"
THRILLERS (AKA brothers Gregory and Jeremy Pearson), are back with their official debut EP,
Cotton Candy Kisses
. It's a title Gregory says represents love and relationships, "sweet to taste, but it melts so fast, as if you never had it." The idea of cotton candy also inspired the Pearson brothers to explore a more summery, nostalgic sound, one that evokes childhood weekends spent at a county fair.
The LA-based duo shopped this project around every label in their city before starting their own, "TASTE. Recordings," to ensure they'd be hands-on with every last detail, from lyrics to production, album artwork to music videos. "We had a vision to accomplish and wanted to make sure it was intact," Gregory explains.
Before recording the record, Gregory says they went on a 'creative sabbatical,' which, in this case, meant tripping on mushrooms while hanging out on So-Cal beaches as a way to open their minds and better determine the sound they wanted to create. References to '70s and '80s soul, disco and funk and artists like Chaka Khan, Stevie Wonder and Gap Band float alongside the brothers' love of New Wave artists like "Tear for Fears, Pet Shop Boys and Sisters of Mercy." It's a project that Gregory ultimately descries as "a fragment of our life-long journey, put into six songs." Listen to
Cotton Candy Kisses
, below.