As winter's icy tendrils tighten around us for the foreseeable future, you may find yourself fantasizing about warmer days spent on sandy beaches with a refreshing beverage as you shiver under a mountain of blankets and sweaters. Thankfully, if you're looking to get away and maybe party it up with a few of your favorite DJs, boutique electronic music festival Your Paradise is waiting for you with tanned, open arms.
Located on the Manamuca Islands in Fiji and taking place across five days, Your Paradise spares no expense when it comes to living out your tropical fantasy. Spread out across a variety of venues that range from night clubs to yachts and even a remote sandbar, Your Paradise's 600 person capacity is fairly intimate by most festivals' standards.
Now in its sixth year, this year's festival boasts a lineup that balances familiar EDM mainstays like Gorgon City, A-Trak, What So Not, The Blaze, and Mija with club impresarios such as Franky Rizardo, AC Slater, Chris Lorenzo, the Desert Hearts crew, and one of only a handful of DJ sets left from dubstep denizens Noisia before they split up at the end of 2020.
"Our lineup has naturally evolved over the past 6 years, the event itself has grown and developed with global recognition, the bookings therefore strongly reflect this trajectory," explains co-founder and talent buyer, Dom Furber. "During the first year, back in 2014, we heavily relied on using our promoter relationships to book Australian talent; Alison Wonderland, Hayden James, Peking Duk, and more. Whereas now we take a much more international approach, whilst ensuring there is always a strong presence of local heavy hitters on each and every lineup."
And if all of this feels a little too eerily like a certain Billy McFarland-led destination music festival disaster, Your Paradise wants to let you you know they're well aware of the similarities. "Fyre has been a great example of what not to do," festival co-founders Ignacio Garcia and Hadi J explain. "We view Your Paradise as an example of a longstanding getaway festival, executed to a high standard." With the festival expanding its horizons past Australia to New Zealand and the US, the festival's promoters have been especially keen to distance themselves from that stigma. "The guest experience is of paramount importance to all of us, we don't bite off more than we can chew at the expense of this!"
Ahead of this year's installment, PAPER caught up with Your Paradise's Ignacio Garcia, Hadi J, and Don Furber to go over what attendees can expect, what the festival is doing to reduce its carbon footprint, and some of their favorite memories from the past six years.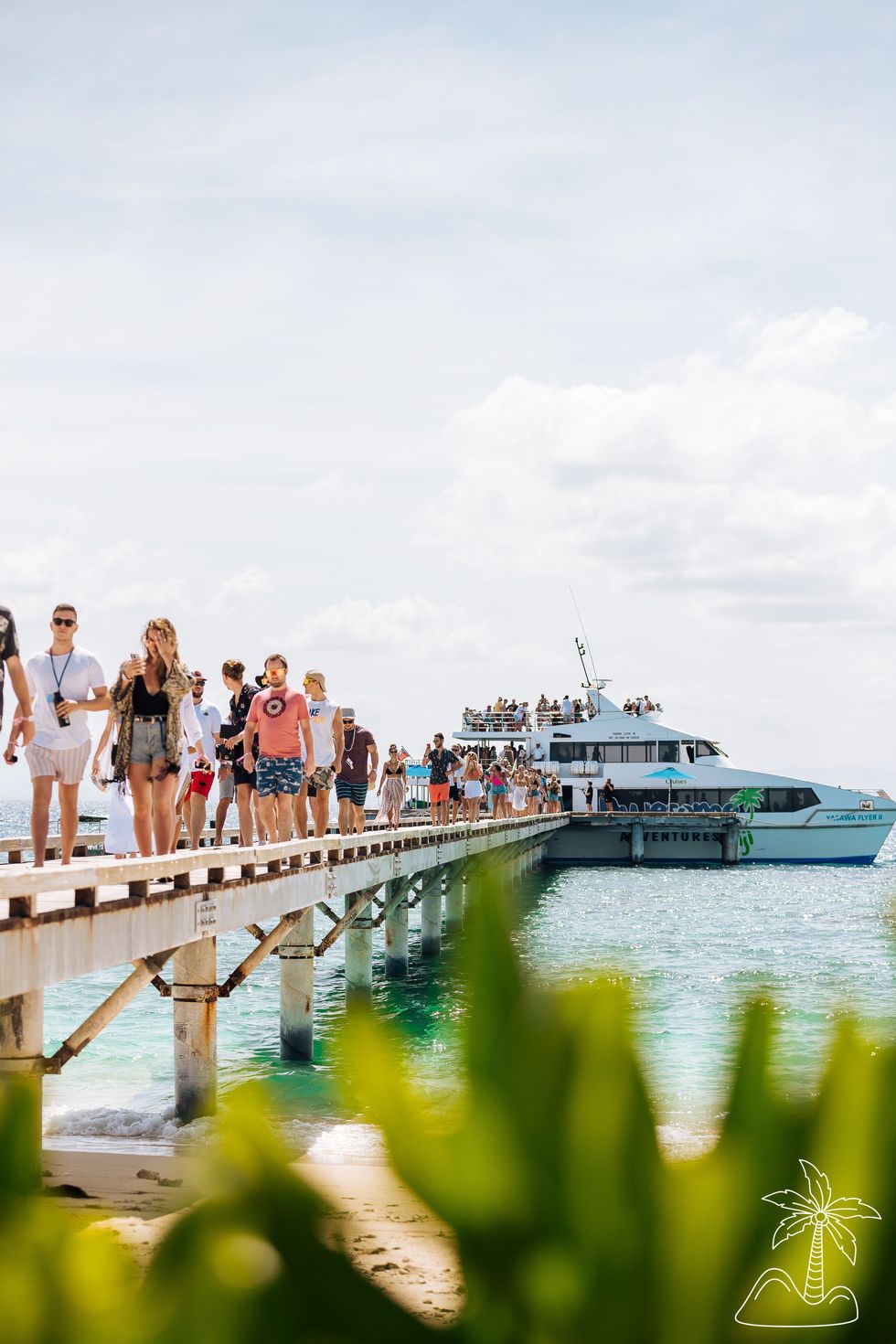 How did the festival get started?
We started Your Paradise six years ago, all founders collectively had this dream to bring something unique and special to Fiji. As a combination of professional promoters, event organizers, nightclub owners and beyond, we combined our diverse expertise to birth what has since become the first of many Your Paradise events.
What do you see as the appeal of a destination festival?
We like to think Your Paradise has its own unique offering, for us, it's important that our guests have the freedom to curate their own experience. I'd say if you love music and like to travel then Your Paradise is for you. This type of event attracts a specific type of music fan that is constantly searching for adventure and travel-experiences, in addition to new artists to see. It's these people, and the intimate nature of the event, that create the vibe of the festival.
What have been some of the most memorable moments from the past six years?
There have been many; Fisher playing back to back with Patrick Topping to 30 guests in a tiny after-hours stage last year and a super rare B2B set from Skrillex, Justin Martin, Miguel Campbell, and Doorly in 2016 are just a couple of examples of what goes on, mostly organic and totally impromptu!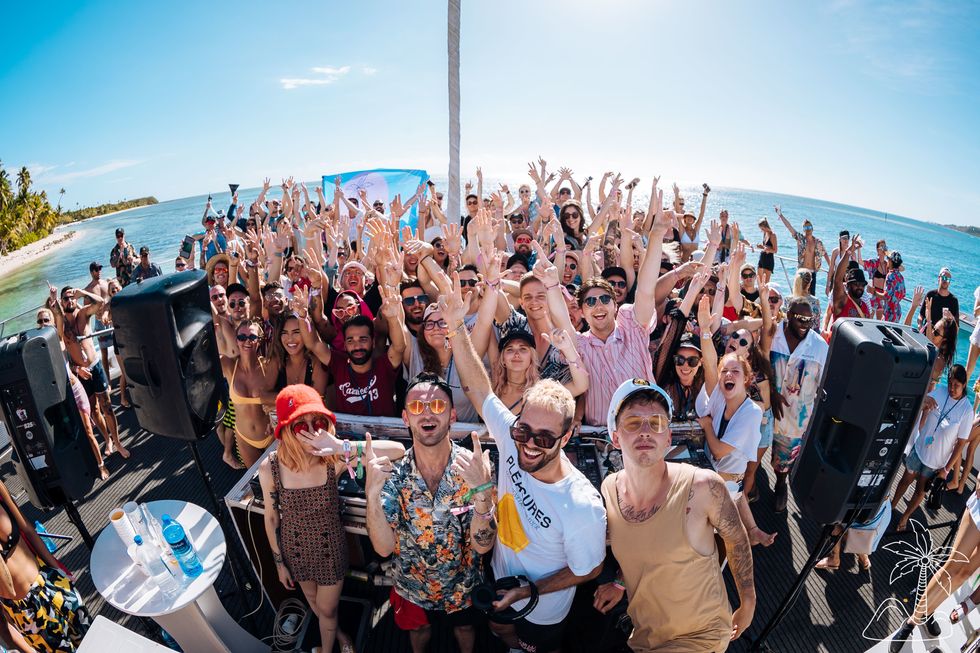 What can people expect from this year's iteration?
Each year is different, with international acts spanning different genres within the electronic music space, however this year we are collaborating with brands; Anjunadeep, Desert Hearts and NightBass, who will be hosting takeovers as well as sets on the main stage, which is pretty special. We have also added a wellness element to this year's event program, offering sunrise island walks, daily yoga, and meditation as well as a unique yin yoga experience on the iconic sandbank. We've already begun conversations with brands and labels keen to jump on board for 2020. All we can say is watch this space - we have a lot of unique collaborations in the pipeline!
What is the festival doing to be more environmentally conscious and give back to the island community?
As our event takes place on an island boasting beautiful, natural surroundings, we take the necessary steps to ensure we leave as little trace as possible. This includes no plastic straws at the event, 100 percent reusable plastic cups at all of the bars and for this upcoming event we have introduced carbon offsetting activities. Your Paradise has recently become a member of the Mamanuca Environment Society, a team of mostly female marine biologists, who are working in the Mamanucas to educate and drive environmental and conservation programs. A goal of ours is to keep developing our sustainability program and work closely with the local community to help grow the music culture locally. It's something that has always been on our bucket list, but has become a focus for 2019 and beyond.
Photography: My Media Sydney
Sign Up for the Morning PAPER