Actor/comedian/writer/YouTube star/willowy fawn Jeffery Self's latest internet embodiment takes on the talk show genre, and flips it on its gay head. Jeffery: Live is new interactive web show, directed by writer/actor Jake Wilson, on Facebook's Live, airing every Sunday at 12 PM (PST). Self, along with Martha Stewart, is probably the best example of how to use Facebook Live, so rest assured, you will love it.
The show--filmed entirely in Jeffery's bedroom and living room--finds him interviewing celebrity guests (LGBT and the like) or as Jeffery says in the show's hilarious trailer, "Mildly amusing people who are verified on Twitter."
On his inspiration for the show, Self said:
I sold a talk show pilot to a cable network last spring and it fell apart and I was super duper depressed. So, in an attempt to get me to shut up, my co-creator and director Jake Wilson suggested I just do my own show from home and it's turning into my favorite thing ever. It feels moderately desperate, but I've always found desperation to be rather inspiring.
The first two episodes featured actress Brenda Song (Scandal, Pure Genius) in episode 1...
...and the iconic Alan Cumming and D'Arcy Carden (star of NBC's new comedy The Good Place) in episode 2.
This Sunday features Modern Family and consummate theater star Jesse Tyler Ferguson. I have the extra incentive of watching because I catered at Jesse Tyler Ferguson's wedding, and wore a bowtie!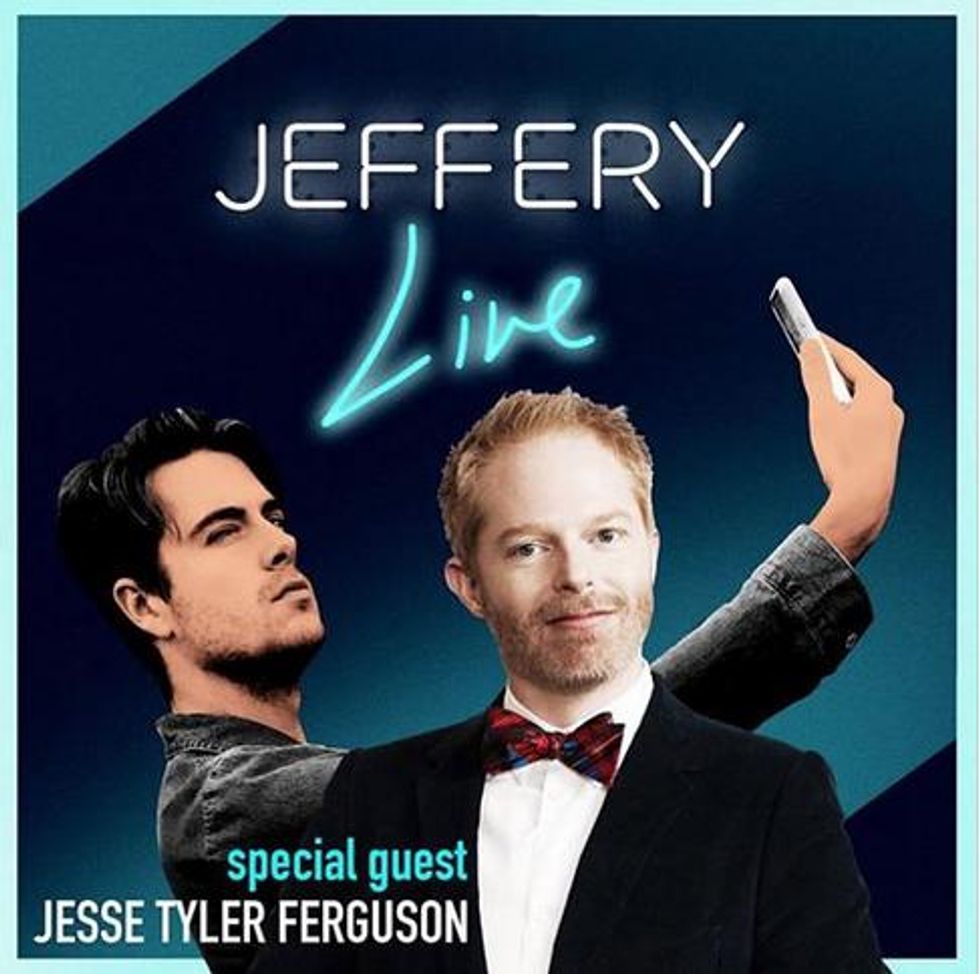 Self's seemingly endless bag of pop culture references (guaranteed mentions of Shelley Long in each episode), to his gloriously self deprecating humor, and genuine interest in the people he's interviewing makes for a wonderfully entertaining hour you can spend hungover in your bed on a Sunday.