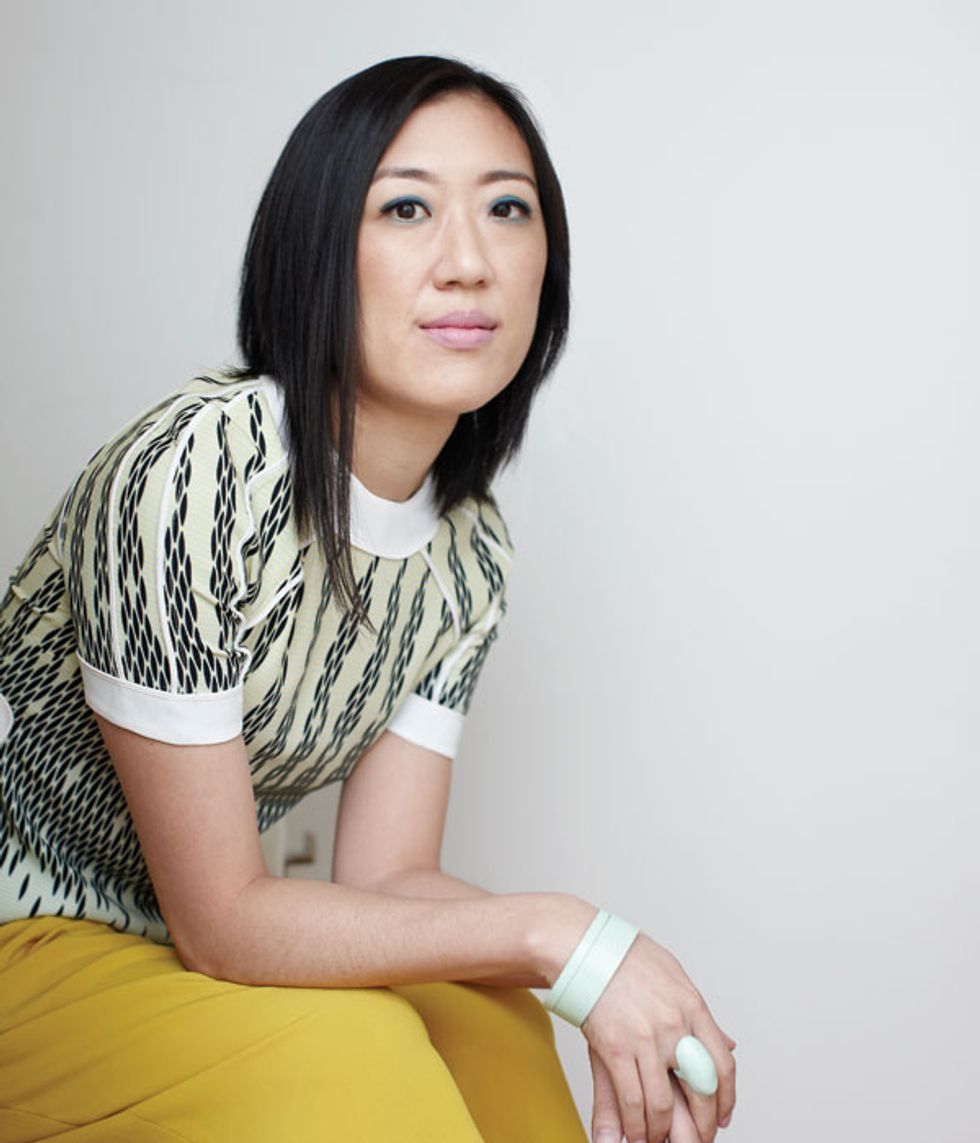 The South Korean born playwright-director Young Jean Lee has a unique approach to creating her experimental theater. While getting an MFA in Mac Wellman's playwriting program at Brooklyn College in 2002, she was assigned to write a play. Admiring downtown New York theater, she tried to write something similar, but couldn't. She called her professor, and recalls, "Mac said, 'Just write the worst thing you can think of.'" So she did. "I came up with this historical drama about English Romantic poets talking about life and art. I wrote it as badly as I could, and that was The Appeal." That play, a very funny, refreshingly original piece was done at the Soho Rep, and Lee was recognized as someone who had a decidedly different take on playmaking. "So I kept on using that strategy for every single show."
For each of her subsequent works, Lee has challenged herself to make shows based on the last thing in the world she'd want to do. Like singing in front of an audience--as she did in
We're Gonna Die
, with a band, in 2011. Earlier this year, having never been much of a dancer, she made the dialogue-less
Untitled Feminist Show
which had six naked performers with female bodies onstage, dancing, frolicking and performing individual vaudeville-like turns. It became one of P.S. 122's biggest hits ever.
So what's next? The 2011 Guggenheim Fellow, whose eponymous theater company is now starting to get prestigious commissions, is planning
Straight White Men.
"It's an all-male, naturalistic three-act play about identity problems," she says, adding, "I really feel lucky to have found this world that has embraced everything that I am."
Young wears a shirt by
Versus
, pants by
Rag & Bone
and bracelets and ring by
Alexis Bittar.MEET THE REST OF OUR 2012 BEAUTIFUL PEOPLE