Welcome to You Should Check Out..., a new weekly blog in which Chris Black of Words For Young Men and Done to Death Projects tells you about something or someone he really likes and that he thinks you'll like too. Follow him on Twitter at @donetodeath.
LAW magazine
(short for Lives And Works), is a publication based in Brighton, UK that "serves to document and inspire the ups and downs of the beautiful everyday..." They recently released their hand-numbered second issue. From the striking cover photo by
Joe Williams
, to a Q&A with vintage clothing expert, author, and all around OG,
Mark Baxter
-- everything is smartly designed, well-executed and most important, interesting.
LAW on
Twitter
LAW on
Facebook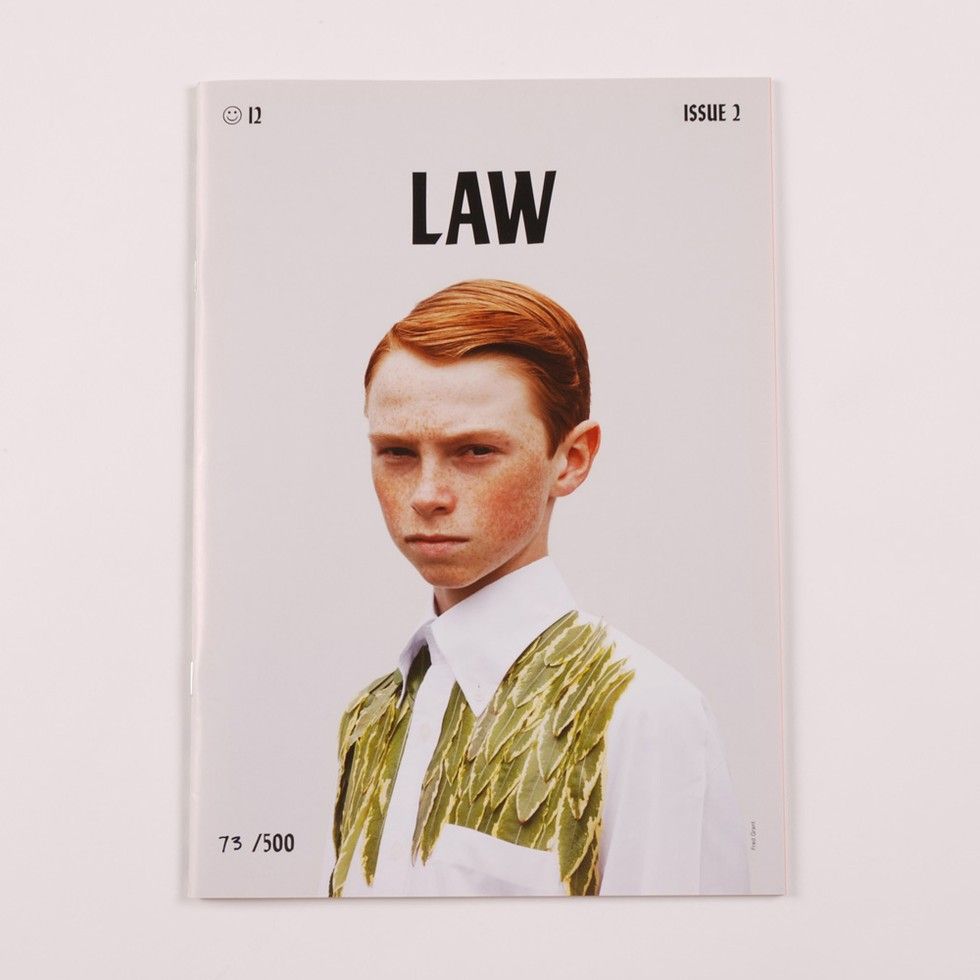 Law Issue 2
.
Photo by Joe Williams. Click to enlarge image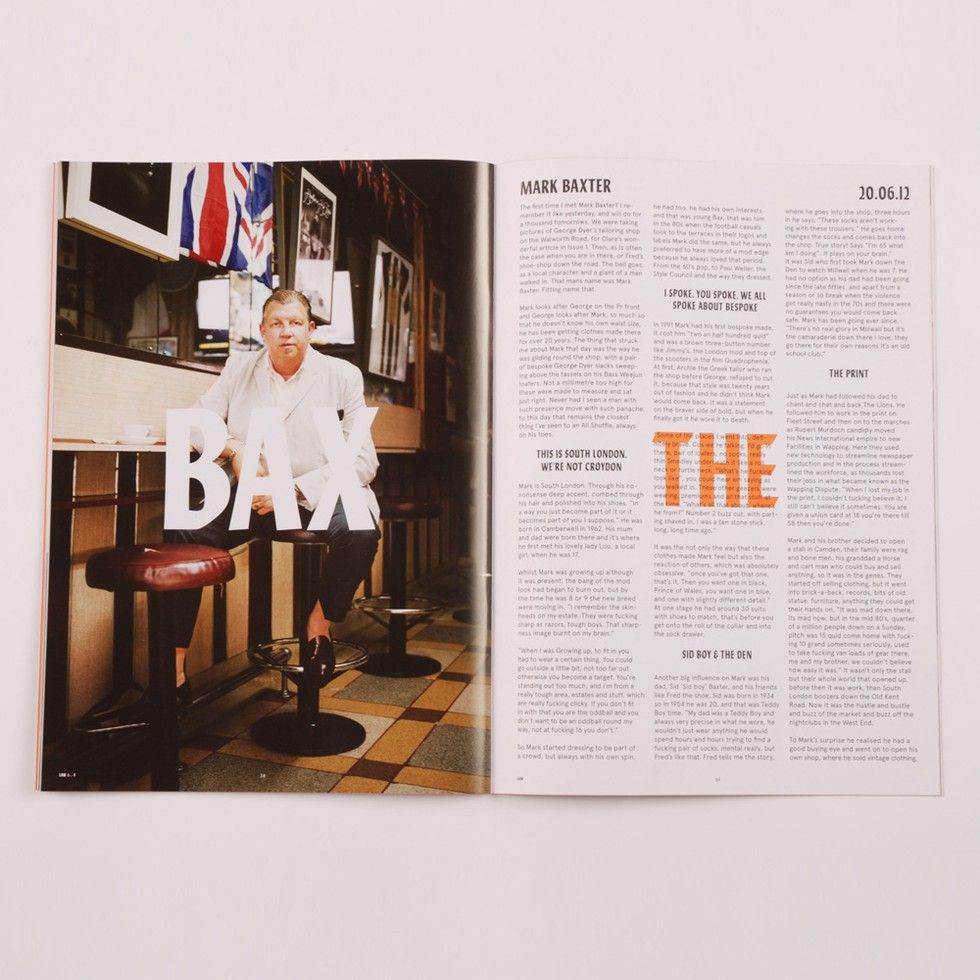 Mark Baxter. Photo by Elliot Kennedy. Click to enlarge image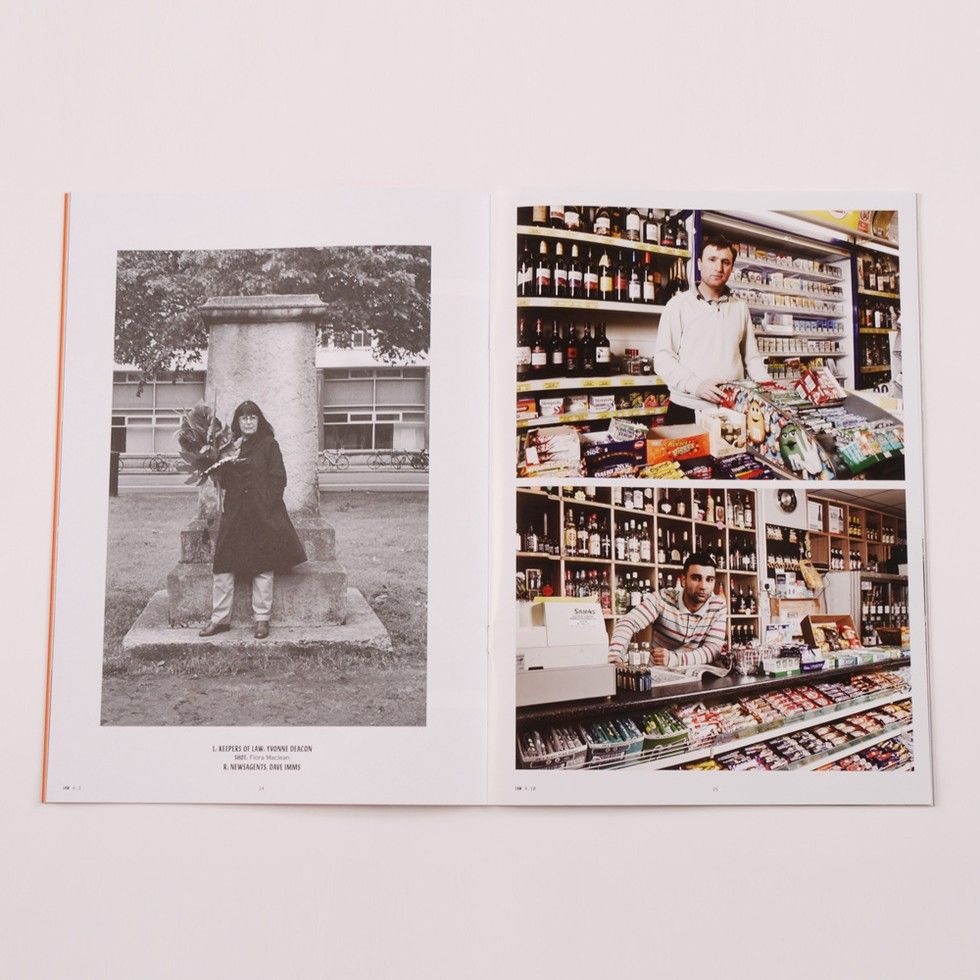 Spread. (L-R): Photo by Flora Maclean; Photos by Dave Imms.
Click to enlarge image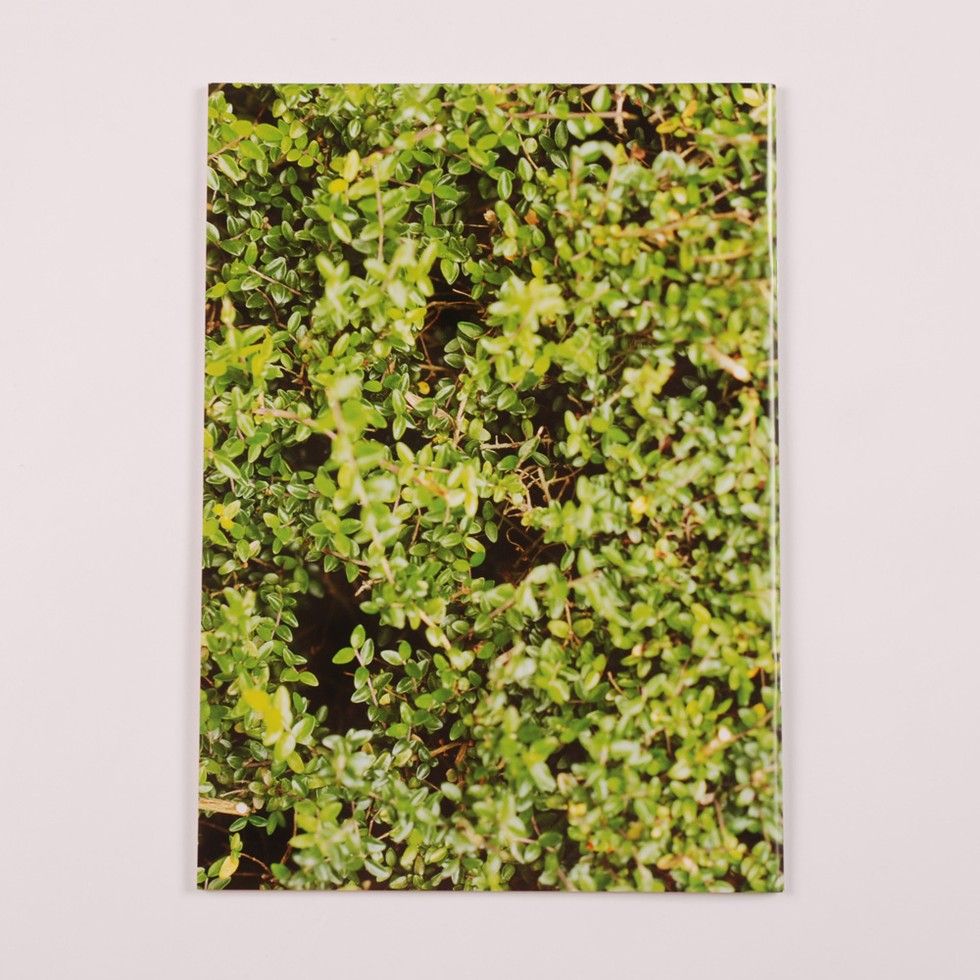 Back cover. Photo by Tom Holt. 
Click to enlarge image