You've reached peak fame once you become an action figure. In this case, a creepy one that sells for $231. If you have some extra paper lying around and are a huge Pharrell fan, this doll might just be the fan merch you've been waiting for. Plus, the mini Pharrell comes with his signature hat which makes the collectible pretty eerie.
Japanese toy company Medicom has made the doll look true to life when it comes to detail—the figure even comes with Pharrell's neck tattoo and tracksuit, along with various signature Pharrell accessories.
Pharrell took to Twitter to share the news about his new artsy toy, which you'll be able to snag in January.
Coming soon... @MEDICOM_TOY pic.twitter.com/ZvLXMFczhX
— Pharrell Williams (@Pharrell) May 3, 2016
Check out the images below to see the life-like figure's different angles.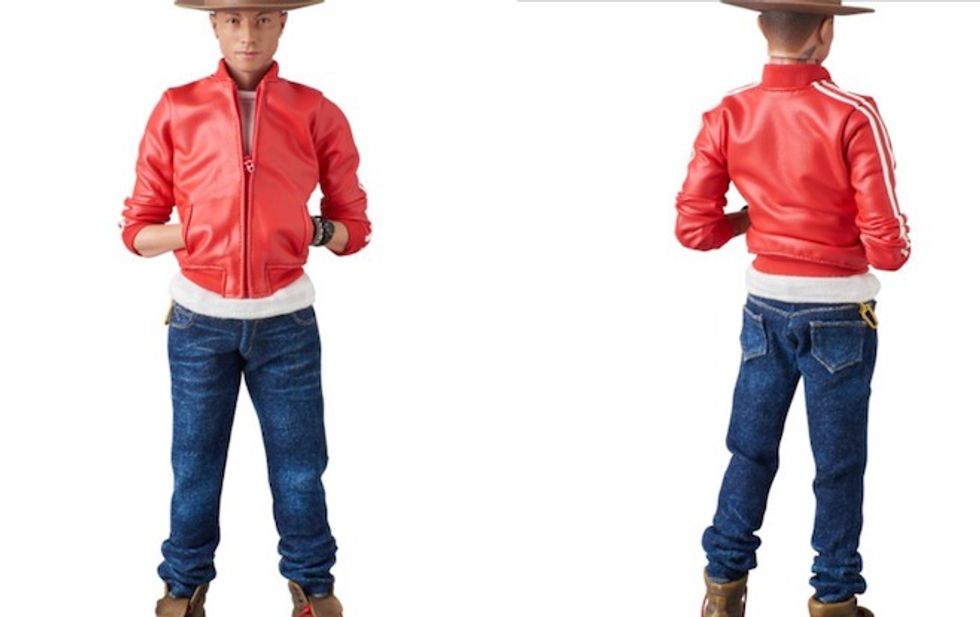 Photo: Mediacom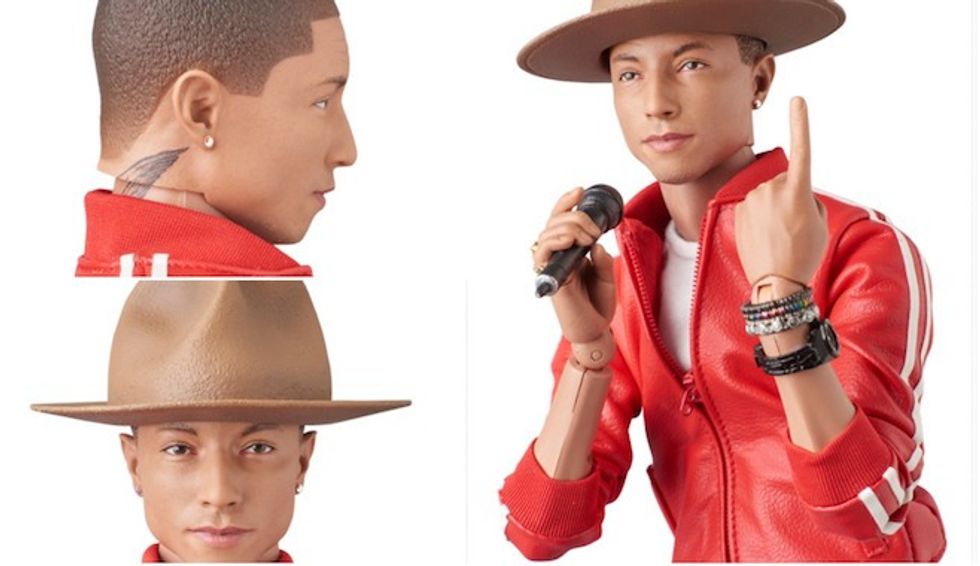 Photo: Mediacom
[h/t Pitchfork]