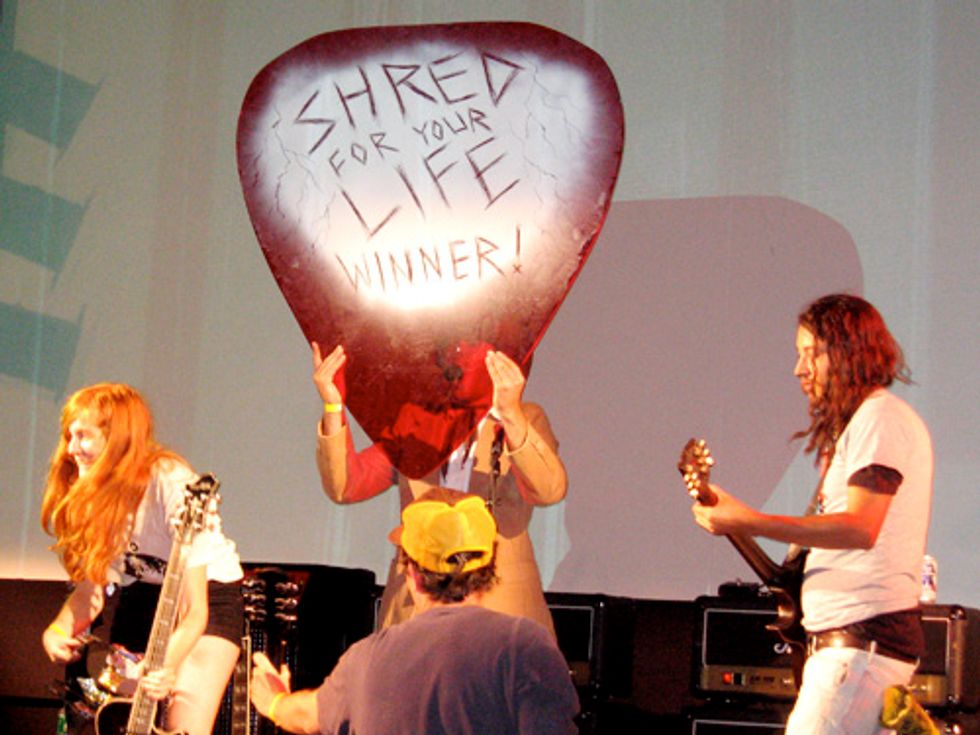 Calling all guitar shredders! And fans of guitar shredders! Head to
Webster Hall
tomorrow night (April 17th) and catch what is always a really sweaty and amazing time:
Marc Razo's  Shred for Your Life Guitar Battle
. What began as a scruffy little venture at Max Fish in 2005, that then moved to Santos Party House in 2008 (while making a pit-stop in Los Angeles for PAPER's L.A. Project in 2007) is moving to the big leagues this year -- the Grand Ballroom at Webster Hall. The judges for the sixth annual event are equally big league: A
ndrew W.K., Justin Theroux, Jaleel Bunton, David Cross, Nick Zinner and Ray Barbee
-- among others. Tickets are $10 and available
here
!
Above: The winner of 2007's Guitar Battle, the then 16-year-old Alex Niemetz, photographed by Carol Lee.