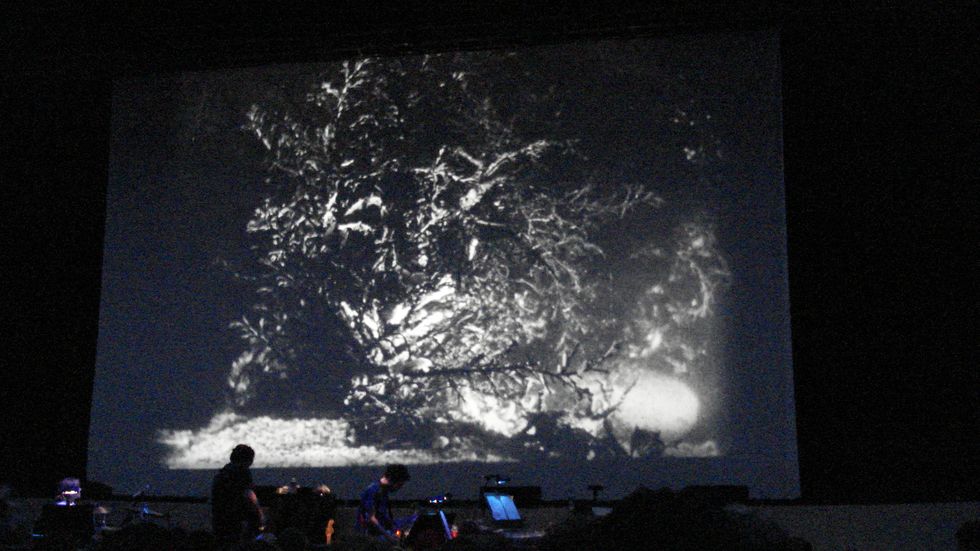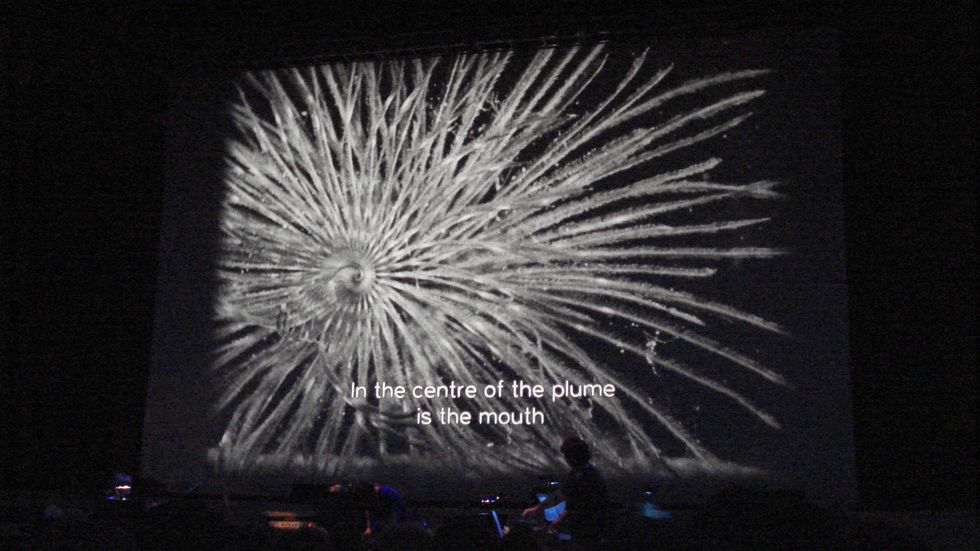 Last night at the Prospect Park Bandshell, New Jersey residents Yo La Tengo performed their visual extravangaza "The Sounds Of Silence" as part of the Celebrate Brooklyn! concert series.  This show, free to the public, was a live instrumental performance which served as the score to a collection of short underwater documentaries by the French filmmaker Jean Painleve.  Yo La Tengo played an array of ambient music while Painleve's films played directly behind them on a 50 foot screen.  It was amazing!

I was fortunate enough to have a seat up close so that I could actually read the subtitles and see the band play.  Several of my friends who went but were seated further back in the grass area were not so fortunate and claimed that this was the biggest difficulty of the show (some even forgot that Yo La Tengo were playing at all).  But if you were like me (a huge dork who got there more than an hour ahead of start time) and were able to see everything crystal clear, then perhaps you'll agree with me as I say that this performance was all the more special and dear to my heart. 

Each of Painleve's shorts had to do with the procreation and birth of fabulous sea creatures such as Sea Horses, Octopi (my personal favorite), microscopic Jelly Fish and even Mollusks.  Subtitles explained what was happening in the most delightful ways.  One mating scene between two Octopi described the male as "literaly white with fear while the female approached."  I loved it because 1) Yo La Tengo did this (no other band would be worthy, in my opinion) and 2) I learned so much!  For those of you that missed it, sorry, but they perform this show on tour (or so I'm told) so if you ever get a chance see it immediately!