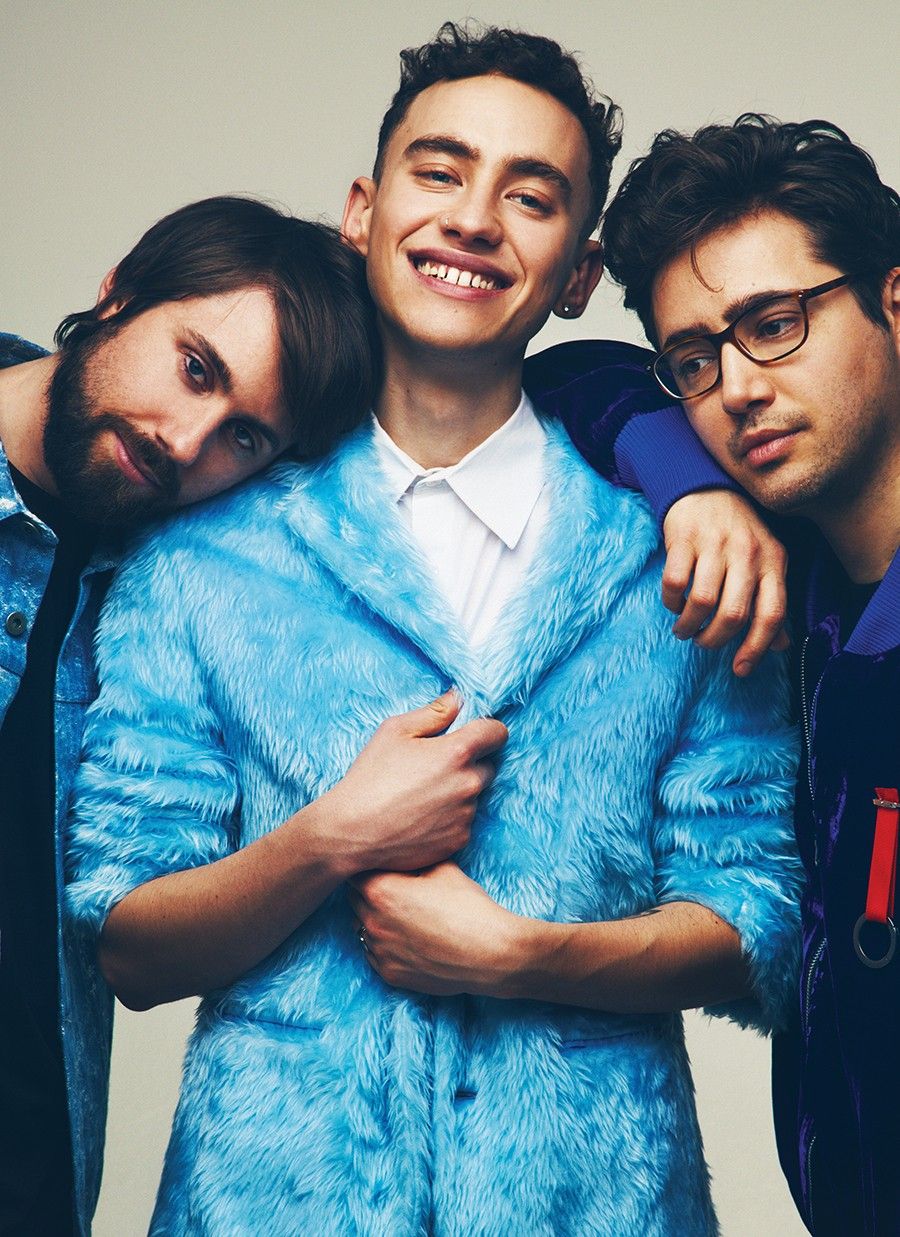 You'll be excused if you haven't heard of British electro-pop band Years & Years yet -- but not for long. The trio's soaring pop music has picked up fans and critical praise (not to mention a whole shelf-full of awards) in their native Britain, and is ready to win over America. "I think when you grow up in the UK, you always hear about America as, like, the Holy Grail," says the band's vocalist, Olly Alexander. "You haven't made it until you've made it in America." While their synth-pop debut, Communion, landed at 47 on the Billboard 200 when it came out this past July, this spring and summer should be Years & Years' flowering stateside, with a headlining tour and appearances at two of the biggest pop spectaculars, Coachella and Governors Ball.
Years & Years really began in 2010, when bassist Mikey Goldsworthy and keyboardist Emre Turkmen got together through an ad Goldsworthy placed online looking to start a band. Alexander was added to the band a few months later, after Goldsworthy attended a party at his house. The night ran late and Goldsworthy crashed at Alexander's, turning the next morning into an impromptu audition, as Goldsworthy overheard Alexander singing in the shower and recruited him to join. But it wasn't until January of 2015, when the group won the BBC Sound of 2015 poll, that they truly broke out, and it was off to the pop stardom races. "King" became their first number-one single when it topped the UK charts upon its release last March, and was covered by Nick Jonas and Carly Rae Jepsen. The full-length album, Communion, did the same. The single's video, with 134 million views and counting, shows the three men being manhandled and manipulated by a troupe of dancers in white, echoing artists like Sia and sparking joy with bloggers and pop fans the world over. "We listened to as much music as possible, especially when we were making the first album," Alexander shares. "We all have really different tastes. I grew up listening to my mum's music, like Stevie Wonder and Joni Mitchell. I'm into, like, Destiny's Child and TLC and girl groups." That influence is apparent in the fizzy beats and synths grounded in emotional vocals, a marriage of '90s R&B signatures and electronic vibes reminiscent of bands like Sweden's Little Dragon.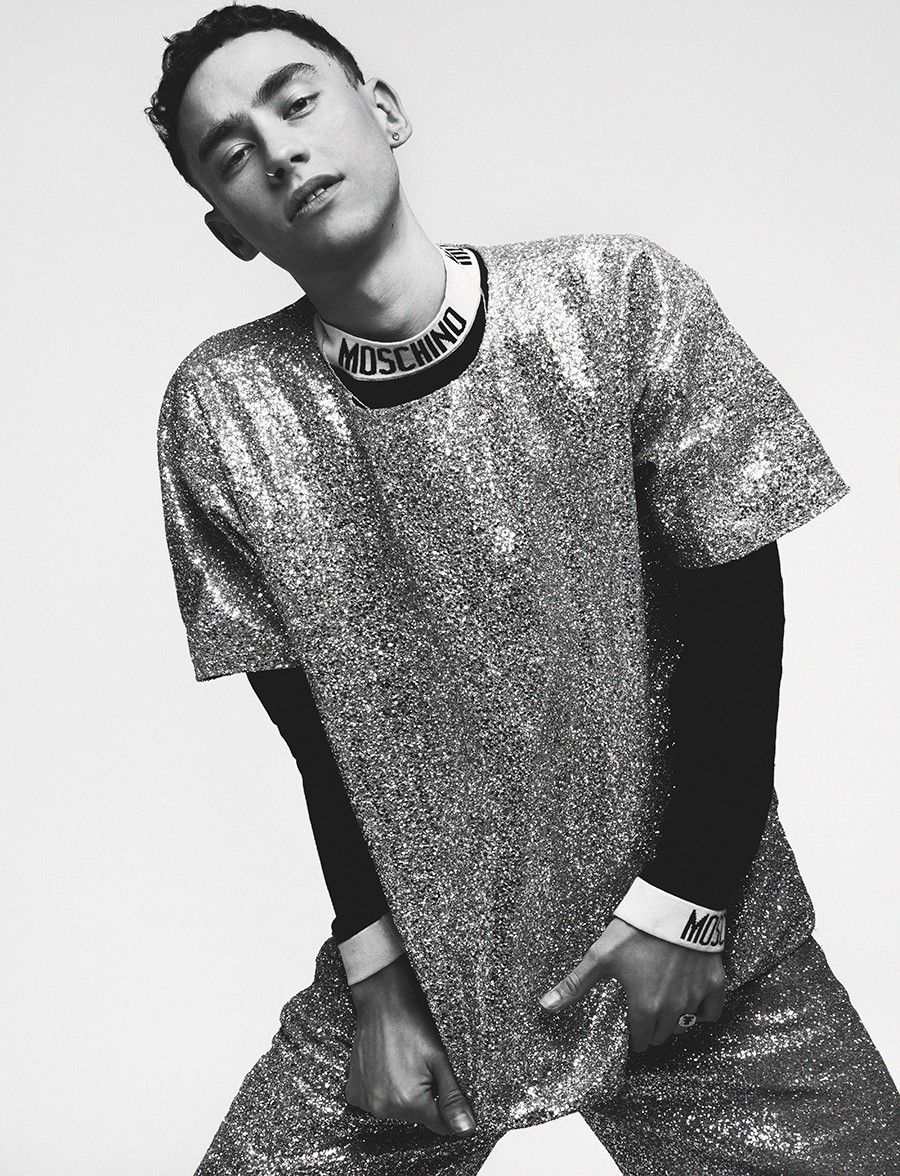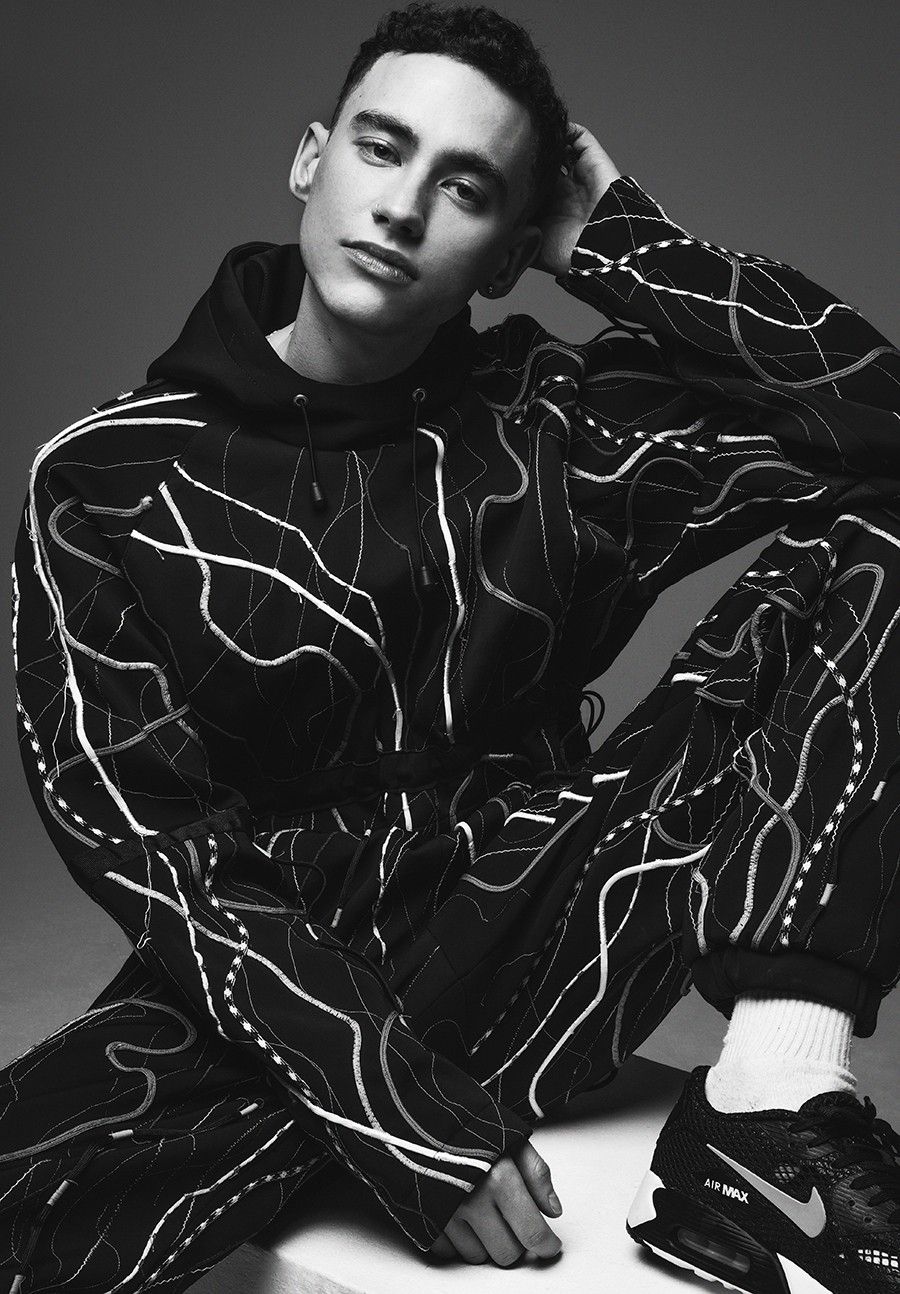 The sudden success led them to some fantastic -- and surreal -- moments. "When our album went to number one we were just like, what?" recalls Alexander. "We played Glastonbury and it just felt like such a special moment. Or going somewhere like Poland and playing for eleven thousand people, you're like, how the hell did this happen?" The greater visibility has also given Alexander the opportunity to speak eloquently on a topic that's important to him: LGBT rights.
Alexander is gay and says he's never felt any need to be reserved about his sexuality. "I can't say that anybody really, well, cares," he says. But, he adds, "I have a platform now and I really want to encourage other people to have their voices heard, to better represent our community." Though Years & Years were shut out of the 2016 Brit Awards, Alexander later shared on Instagram part of the acceptance speech he would have made that focused on LGBT rights. "To be honest, the stuff that gets boring is the music stuff," he laughs, when asked if he gets tired of being asked regularly to talk about being gay. "I really don't mind talking about it. I just try and start the conversation or move it along the right direction because I do care about it so much."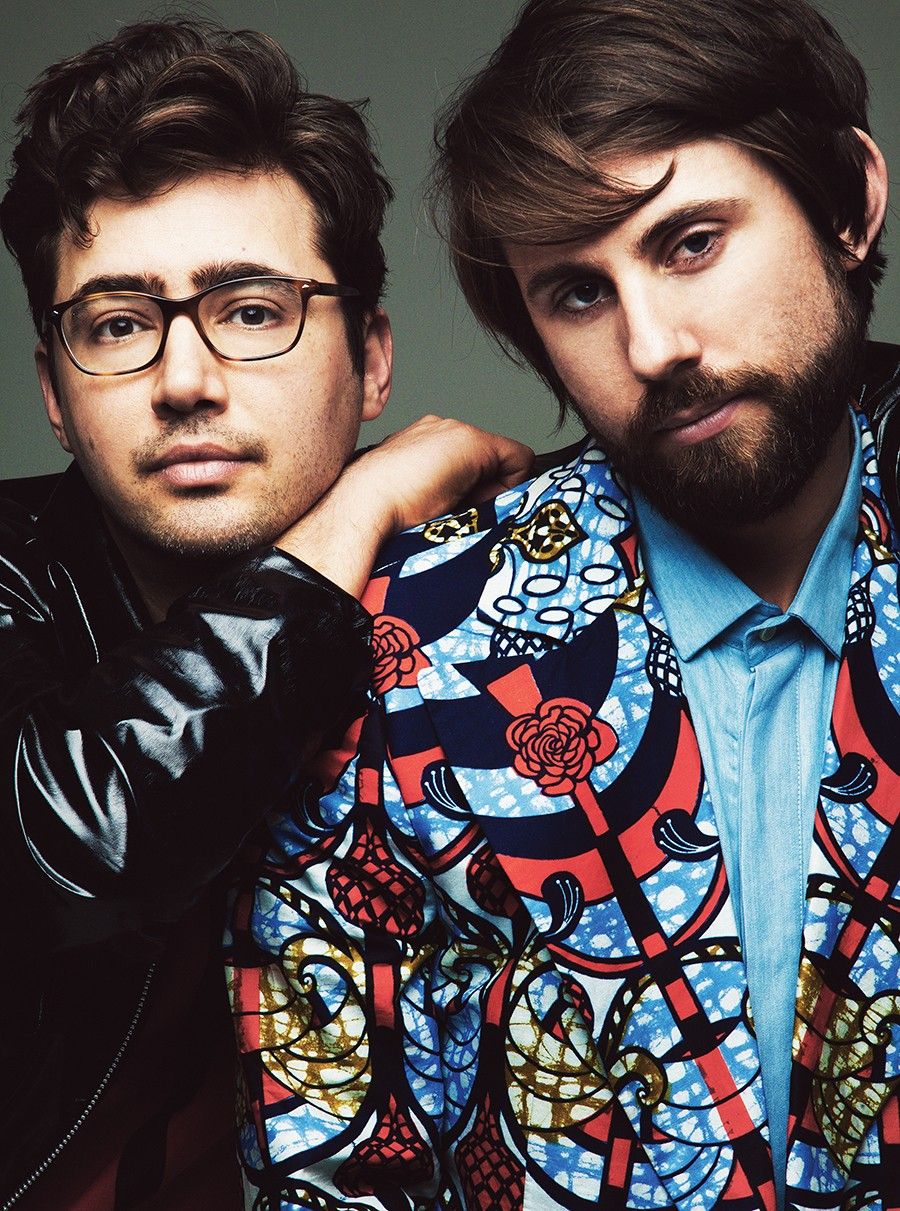 Having a platform, and being part of a suddenly very visible band, also means navigating what this newfound visibility means on the Internet. "I don't have Katy Perry levels of followers but for a long time I felt really stressed," he says. "I like getting back to people [on social media]." Alexander uses Twitter and Instagram, and has managed to find a balance online between connecting with fans and being present, and not going down the toxic Internet rabbit hole. "I basically just never look at anything about myself online," he shares. "Because you just look at the mean stuff -- you don't care about all the comments that are nice stuff. It can distort your reality, investing in this world that's real but also not real." Besides, he and the band have more important things to think about, like what could be in their future. When pressed on what he dreams of doing down the line, Alexander is nonspecific, but does mention teaming up with Blood Orange mastermind and FKA twigs and Solange collaborator Dev Hynes. "I've been asking him for months and months about working together," he says. "He's amazing, and I just want to hang out and see what happens."
Hair by Ben Talbott (@bentalbott)
Makeup by Elaine Lynskey (@elainelynskey)
Fashion assistants: Charly Suggett (@charlysuggest) and Charlton Wheelwright (@charlton_wheelwright)