It may be over twenty years since everyone started gagging over a group of British artists like Tracey Emin, Damian Hirst, Sarah Lucas and more who were dubbed the YBAs (or Young British Artists) but the UK -- and London specifically -- remains home to one of the world's most thriving art scenes, with an ever-expanding portfolio of artists and galleries that never ceases to surprise with inventive concepts and honest wit. Here, we cherry-pick a selection of the most inspiring artists to recently emerge from the creative capital, from guerrilla graffiti and pioneering filmmakers to performance, sculpture and provocative collage.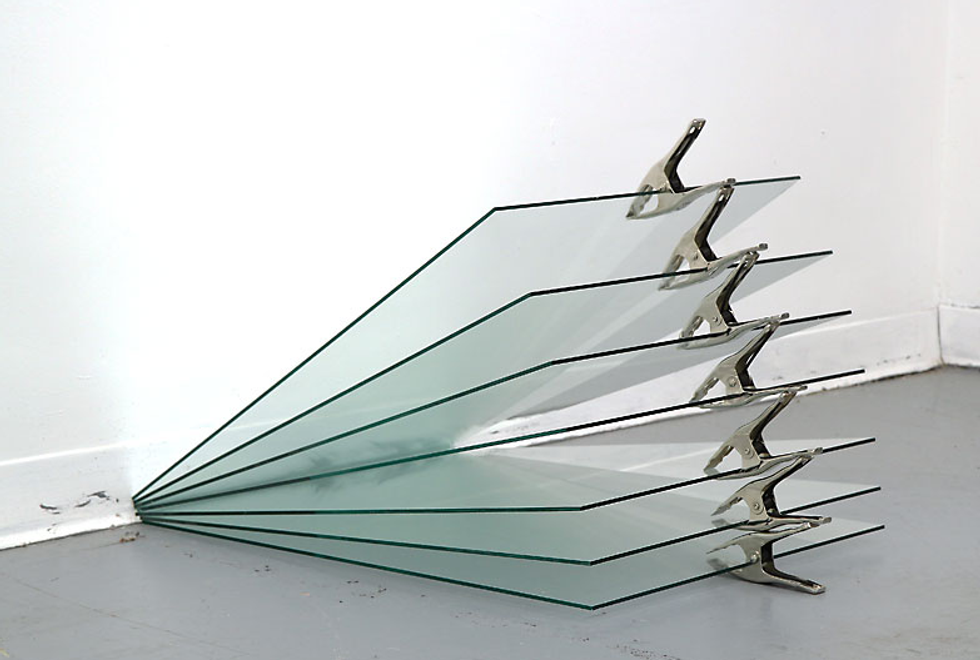 Ben Woodeson, Clamptastic, 2013
Ben Woodeson
Kicking off our list with a bang, quite literally, Woodeson is renowned for creating work that shakes, spins, shatters and even ignites, challenging our perception of everyday materials. From precarious glass sheets and neon beams to clusters of surplus metal, his minimalist sculptures pull on both strength and fragility, exploring the equally unpredictable nature of man and material. He most recently exhibited his shock factor at the BERLONI Gallery in London, with a series of high-voltage glass and brass plates titled 'I love you, I want you, I need you... (Hot for Carl)' so-called after another inspirational and controversial minimalist artist, Carl Andre.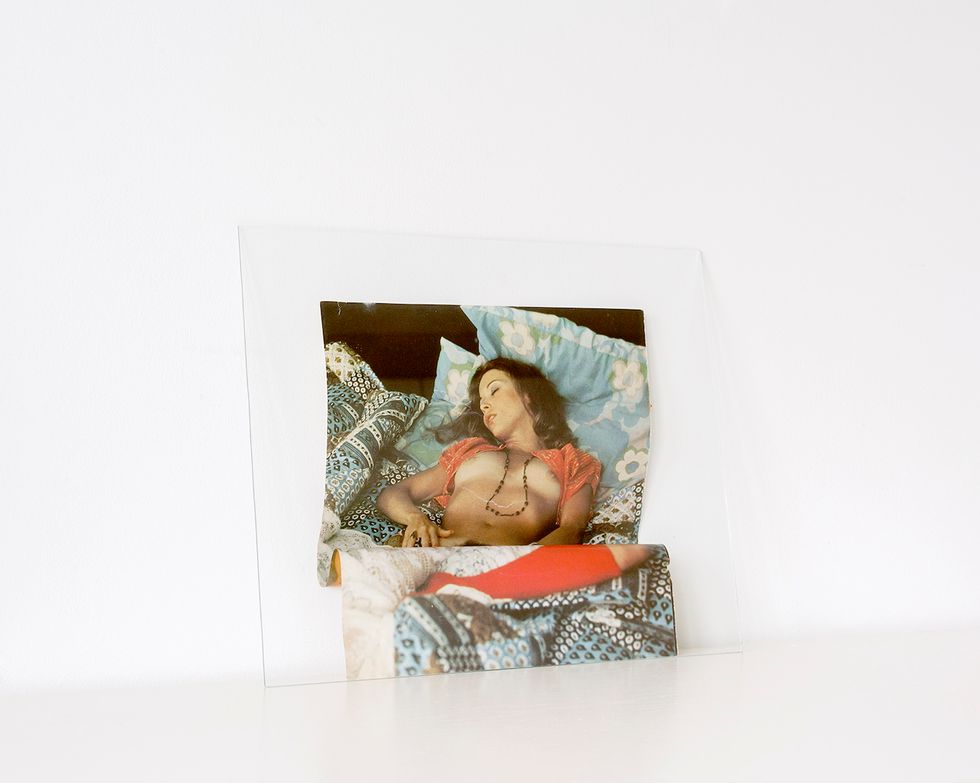 A piece from Hannah Farrell's
Close Your Eyes and Think of England
series
Hannah Farrell

Playing with found imagery and objects, Hannah Farrell's provocative surrealist photography and collage pull on pop culture and consumerism, ranging from erotic magazines of the 1960s to the alluring work of French actresses such as Jeanne Mauro and Catherine Deneuve. Like these women, her work is elegantly mysterious, racing with sexually-charged undertones.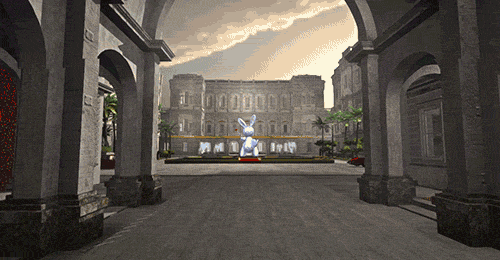 Lawrence Lek,
Unreal Estate (extract)
Lawrence Lek
Frankfurt-born Malaysian-Chinese artist, Lawrence Lek is a sculptor, artist and writer based in London. He won the Dazed Emerging Artist Award 2015 for his dystopian virtual simulation, titled 'Unreal Estate', which used video game software to imagine a future in which the Royal Academy of Arts has been sold off as a privately-owned luxury estate. His multimedia work uses installation, performance and audio-visuals to create an immersive world of art and technology, which explores modern culture through a virtual lens.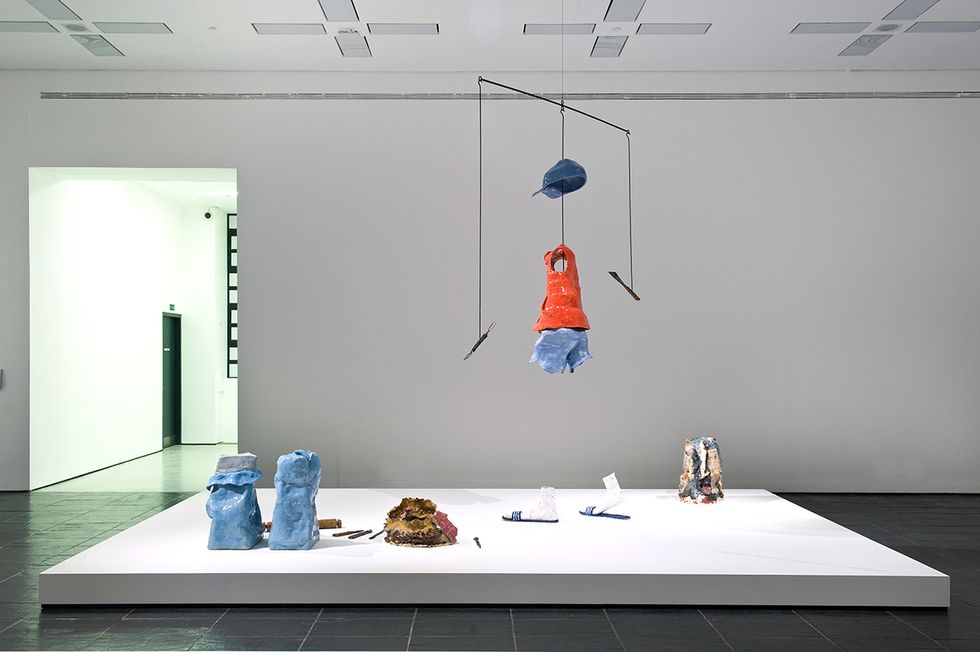 Jesse Wine,
Young man red
Jesse Wine
Jesse Wine's beguiling glazed ceramics range from abstract goblets and Mediterranean fish to
Young man red
, in which clothing comes alive in the form of suspended garments and ceramic footwear. Responding to the quirks of modern life, his colorful cartoon approach bursts with personality and humor, drawing on the rich history of ceramic art.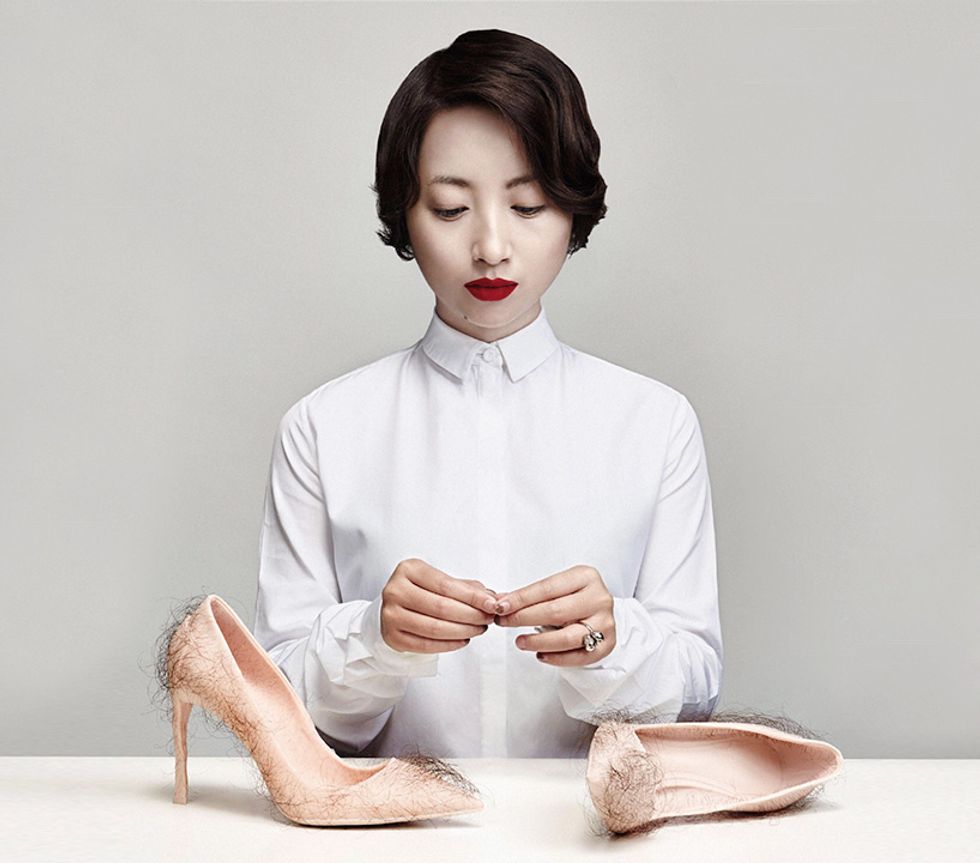 Zhu Tian,
Babe
, 2013
Zhu Tian
Chinese-born, London-based artist Zhu Tian won the 2015 Caitlin prize for
Dirty
, a sculpture featuring colorful hanging torsos connected by pipes. She has previously sewn human hair onto fleshy high heels (
Babe
, 2013, commissioned by
ELLE
China), and bound herself to gallery curators using Clingfilm (
Cling to a Curator
, 2015), an installation that depicted young artists' desperation and dependency on gallery curators. Her provocative work is candidly honest, amusing and inventive, fast gaining her the reputation for one of the most original artists to emerge in the last few years. Tian describes herself as a 'Hiccup' -- unexpected, reactive and inappropriate -- which, incidentally, is also the name of a sculpture that won her the Broomhill National Sculpture Prize in 2014.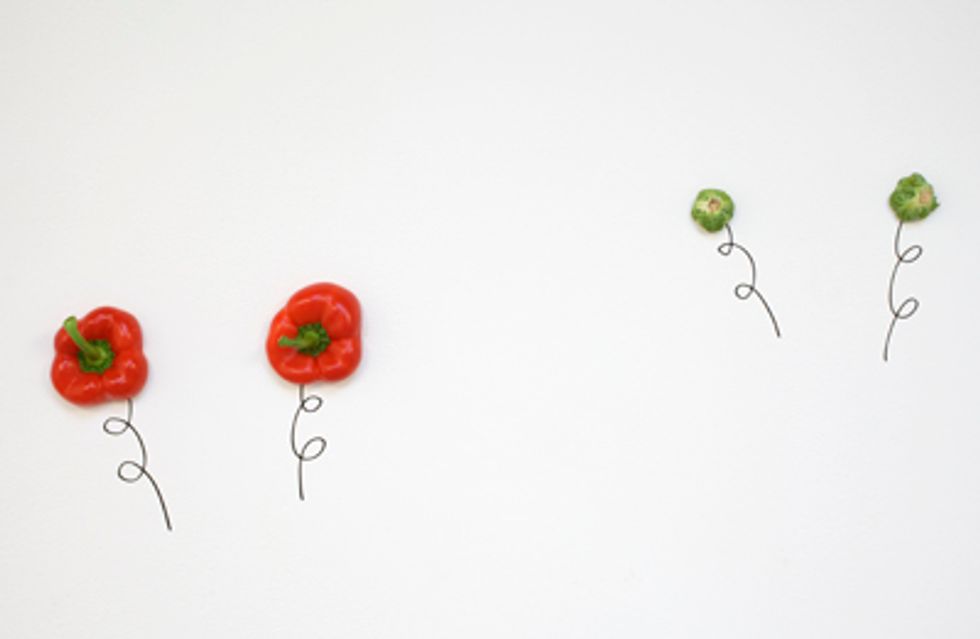 Jack Strange,
Metaphorical Vegetables
Jack Strange
From plastic bags and cross-sectioned vegetables to twiglets encased in glass plinths, Jack Strange's playful laboratory transforms discarded and everyday objects into abstract sculptures. Laced with humor, his imaginative mixed-media installations have been exhibited internationally
across Berlin and New York
turning the mundane into the marvelous.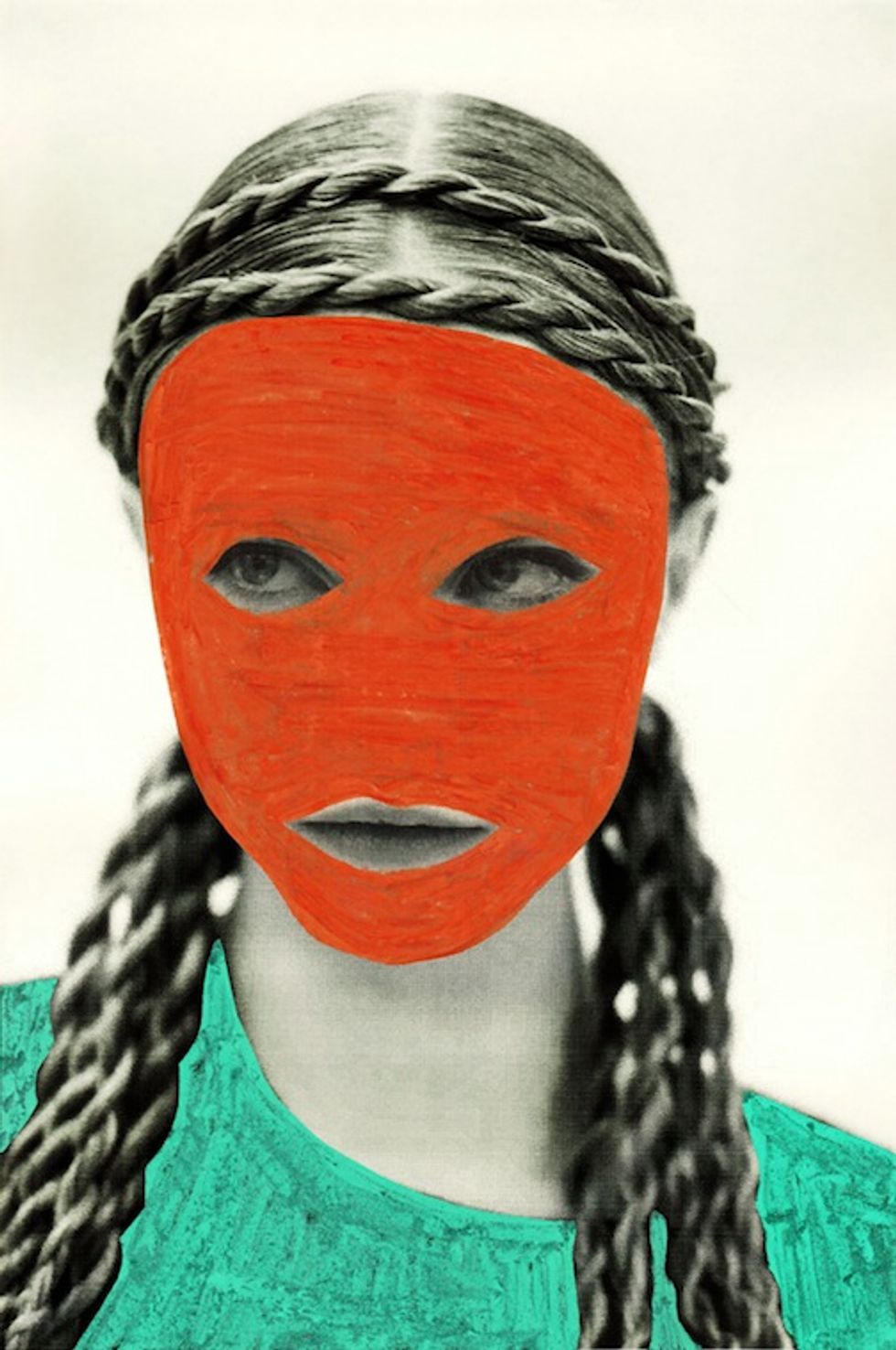 Joe Cruz
Armed with a photocopier and a stash of pastels, artist and illustrator Joe Cruz has already attracted commercial attention for his bold marks and tropical color schemes, applying chalky scribbles and expressive streaks to vintage fashion editorials, jazz record sleeves and photography of renaissance sculptures to create his surrealist cultural remixes. Inspired by the Brutalist architecture of the city, an oeuvre of his work over the past three years is currently in display at the Book Club, London.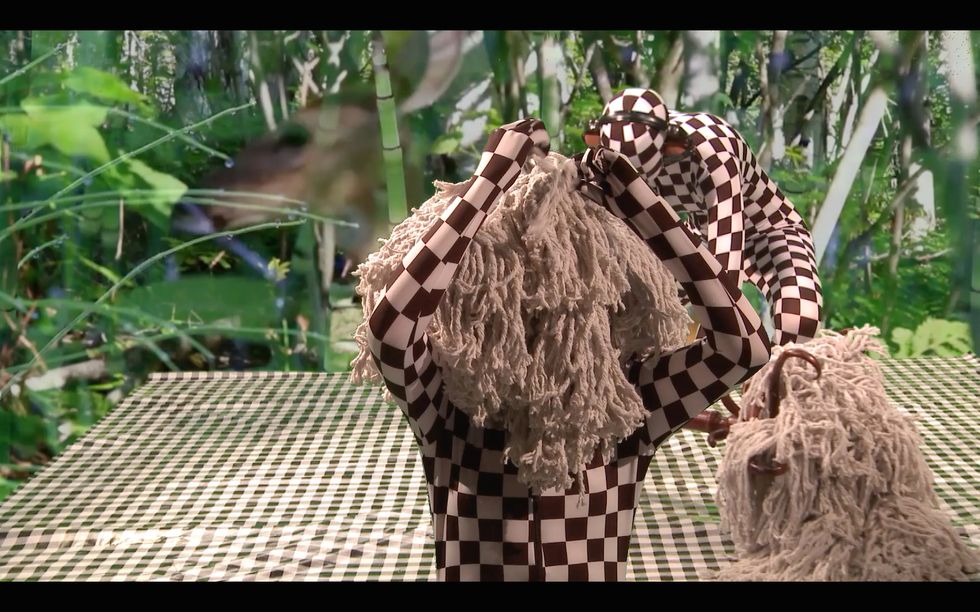 Emma Corrall,
Bamboolino
Emma Corrall
Recent Central Saint Martins graduate Emma Corrall uses performance and sculpture to create hypnotic, surrealist videos. Her conceptual mop-heads, harlequin prints and bamboo backdrops sit somewhere between Leigh Bowery and
Where the Wild Things Are
, as she brings inanimate objects to life through her theatrical dance rituals. She was selected for the Helen Scott Lidgett Studio Award and the Caitlin Guide 2015, and has an upcoming solo show at the Acme Project Space, East London, where she currently holds residency.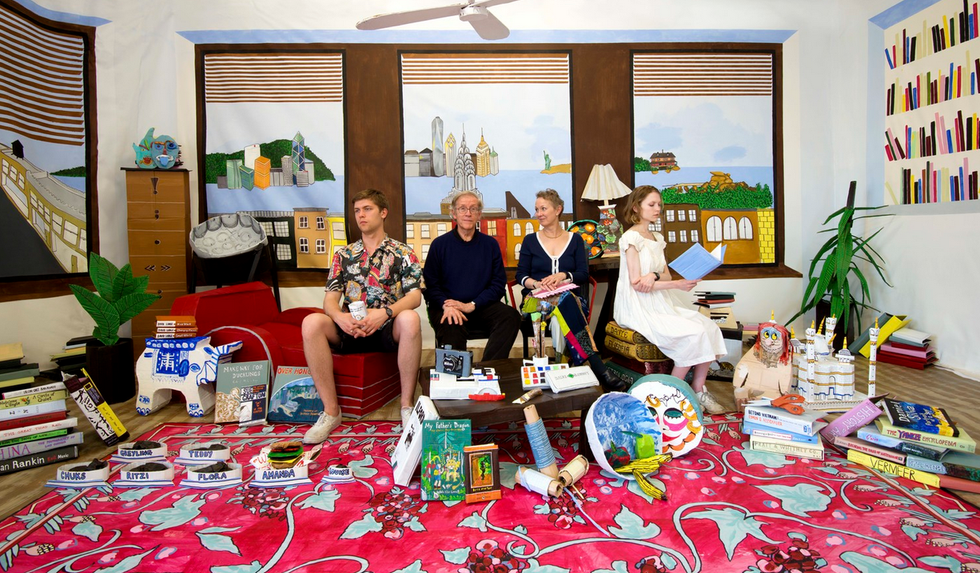 Mary Stephenson
If everything Midas touched turned to gold, everything Mary Stephenson touches turns to paper. Hailing from Scotland and now based in London, she creates intimate 'paper portraits' through an intricate process of prop-making, painting and photography. Call it the original Paper Towns, her cut-out narrative captures everyday life, from her daily routine to a butcher's shop.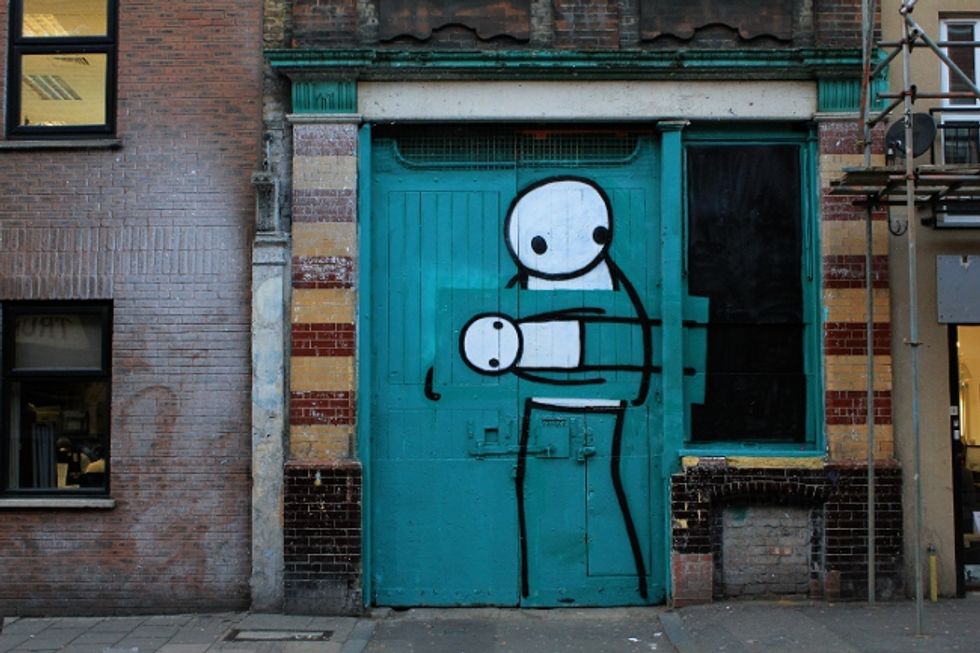 Stik, Pitfield Street, Hoxton
Stik
Dubbed 'the next Banksy,' Stik's distinctive black-and-white figurative street art can be spotted across London, climbing down buildings in Hoxton or leaning on tower blocks in Ealing. He created his cartoon character while living homeless in the city -- a basic stick figure born out of necessity, as it was quick to draw, meaning he wouldn't be easily caught, and required only basic spray paint. His work has since traveled to the bricks of Berlin and New York and gained a celebrity following from the likes of Bono, Brian May and Elton John, as well as a collaboration with Berlin Wall artist Thierry Noir. While you can't readily buy a piece of his handiwork, you can now have it on your coffee table with the release of his first,
self-titled book
.