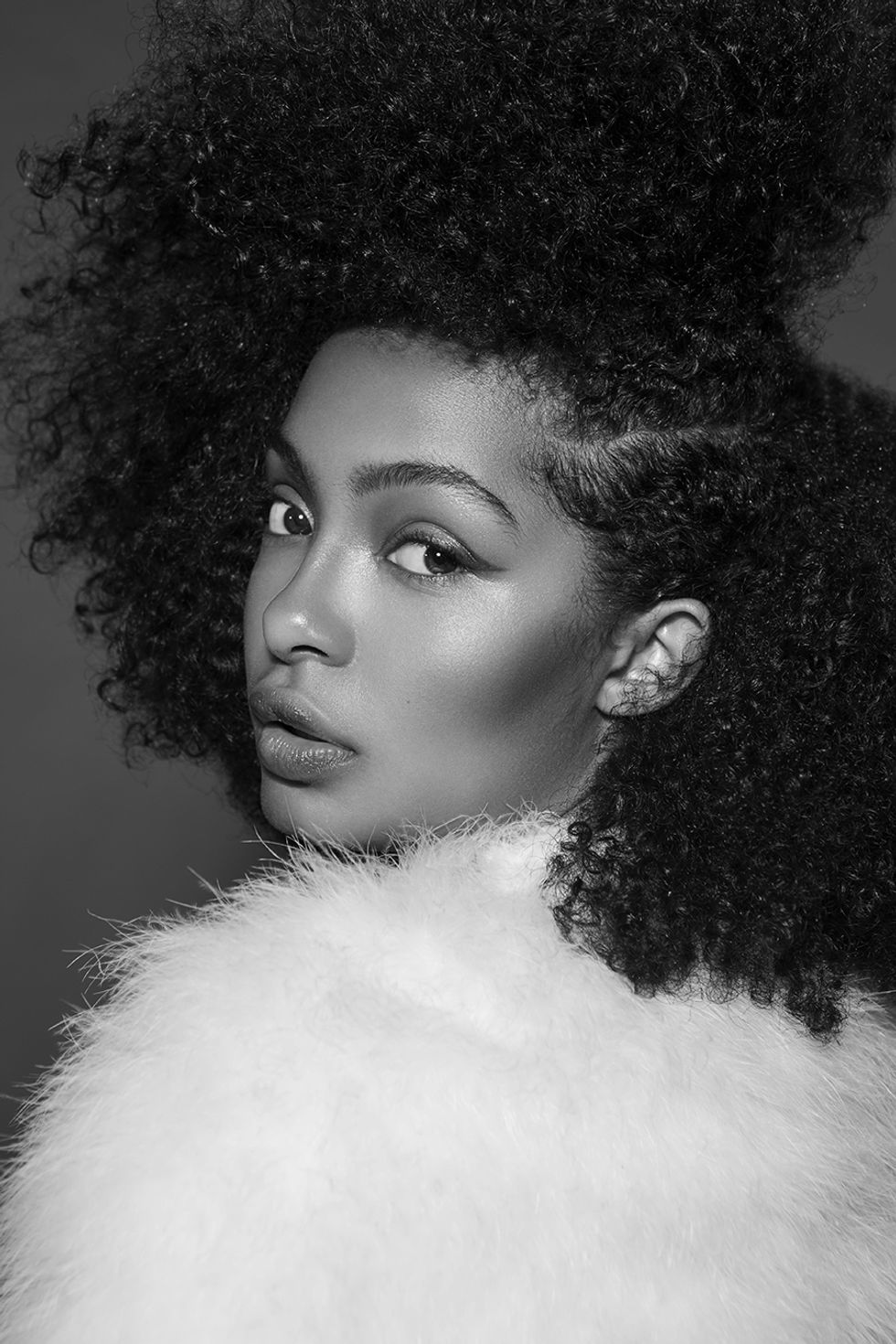 Yara wears a jacket by Philosophy di Lorenzo Serafini
16-year-old Yara Shahidi is very sleepy as she sits getting her makeup done at a photo shoot, because the Black-ish star is running on just three hours of sleep after catching a red-eye home from an appearance at the Democratic National Convention. It wasn't an option for this whip-smart teen to miss out on what she saw as a pivotal moment in history. "When you look at the RNC, it's somewhat terrifying," she says. "And being a young, black woman with the last name 'Shahidi,' it seems as though I am the antithesis of what Trump stands for." Over the 10 years she's been working -- first in print and television ads, then on TV shows, starting with an Entourage episode -- this young model/actress/activist has used Twitter and Instagram to build a sizeable audience with whom she regularly engages on social justice issues.

Through her work on Black-ish, Yara's star has risen; as Zoey, she's the voice of a young generation on a show that's earned massive critical acclaim for tackling difficult social issues, with episodes from this past season focusing on police brutality and the use of the N-word. And this industry vet stands ready to harness her moment. "I think it's nice that the projects I'm on have given me the platform to continue the conversation and then create my own conversation," she says. "It's been a cool thing to be able to say, 'This is what my character thinks, but this is what Yara thinks.'"
Stylist: Chris Horan

Hair: Saisha Beecham at Cloutier Remix
Makeup: Amber Kerns at Opus Beauty

Manicure: Pilar Noire at Nailing Hollywood