A few days ago Wyclef Jean turned to Reddit to talk about the Fugees' legendary release The Score in honor of its 20th anniversary, however, his "Ask Me Anything" (AMA) spot turned into quite the hot seat once users started addressing some past indiscretions -- specifically related to the misuse of funds from his sketch-ass charity, the Yele Haiti Foundation.
Established after the 7.0 earthquake that rocked his homeland of Haiti in 2010, Jean has been accused several times of misusing Yele Haiti donations to pay for things like mistresses and studio rent -- and in true form, the Internet fucking called him out on it. Unfortunately, he soon realized that shit was going downhill and deleted his account, taking all his "u don't understand" answers as well.
Thank God for archival pages.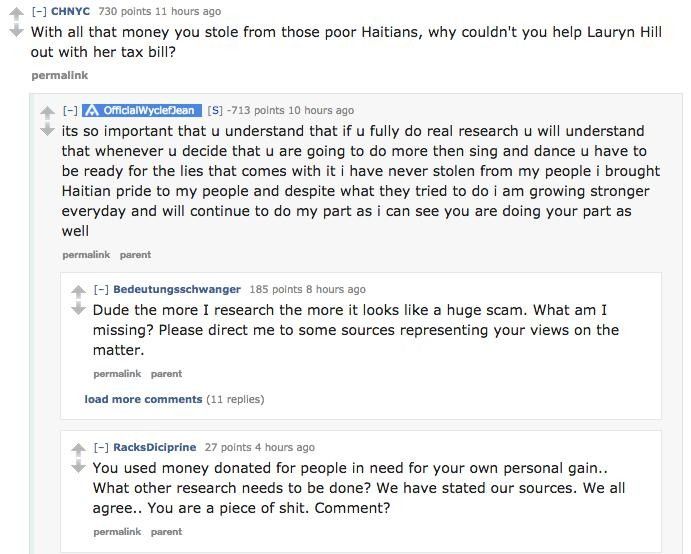 In a thread that went pretty heavily unanswered, the most-upvoted question is one about how he sleeps at night "knowing that the money people were donating to your charity Yele could have been spent improving the lives of 'your people' but instead you spent it on yourself and your celebrity friends?" -- because, like, fair.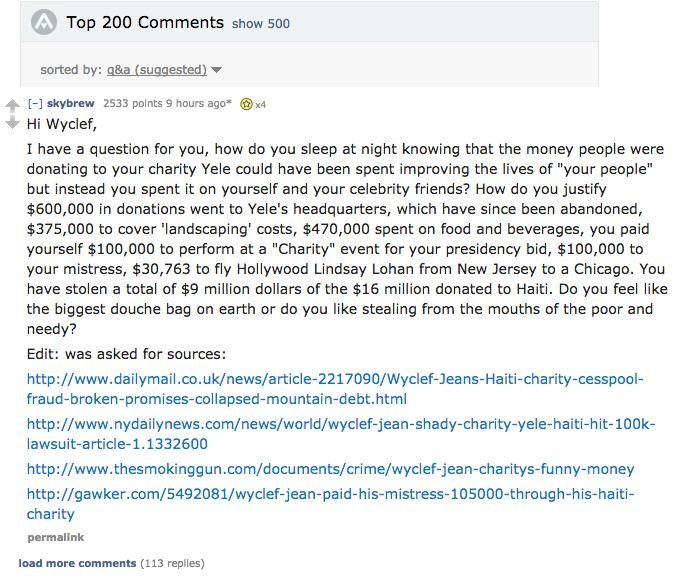 You read the fully archived roast here.
[h/t NY Mag]