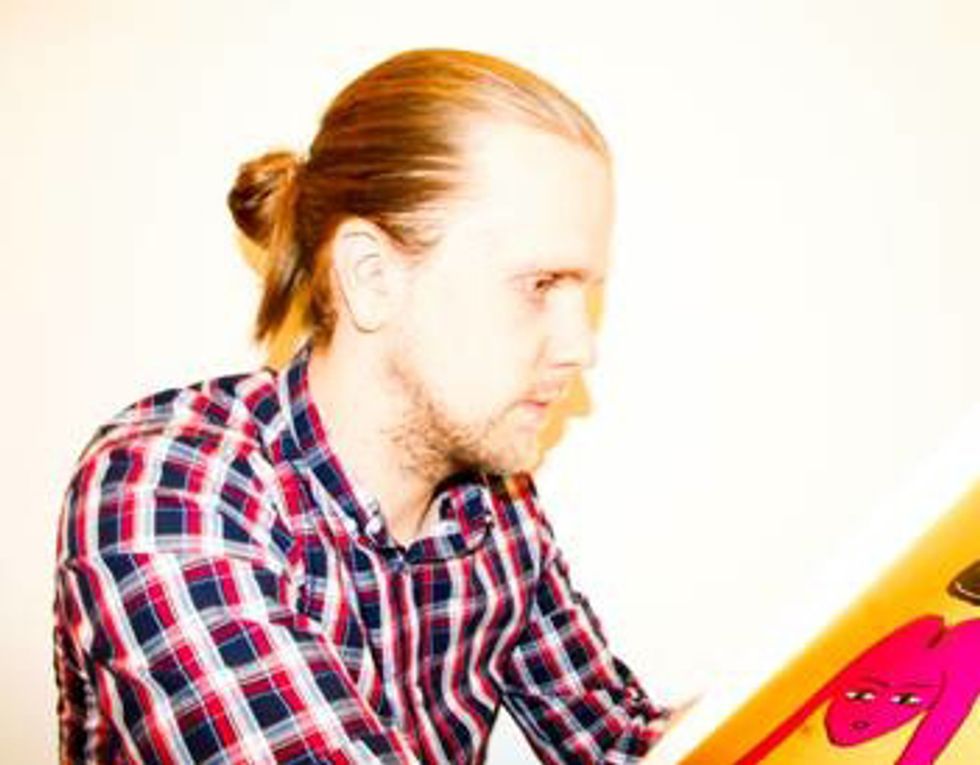 Detroit-native and co-founder of creative agency
NeochaEDGE
,
Adam Schokora
, took a "random" trip to Hong Kong when he was 19 and was instantly hooked. Driven by his fascination with Chinese culture, language and its palpable development, Schokora returned to the states, enrolled at The University of Michigan, completed two degrees in political science, with a Sino-international relations focus, and Mandarin Chinese, moved to China to find work and has been a Shanghai resident ever since. About four years ago, I "met" Schokora (pictured left) online and watched as he launched
Neocha.com,
a social networking site for Chinese artists, designers and musicians. What started as a community site to allow local creatives to share their work has now evolved into NeochaEDGE, a creative agency that pairs some of the most exciting new talent in the Chinese arts and design world with clients like Adidas, Nike, Absolut and curates a bi-lingual web-magazine that showcases new creative work coming out of the local scene. Recently, I met up with Schokora and fellow NeochaEDGE contributor,
Jimi Zhang
, at the NeochaEDGE studio in Shanghai to check out their work and learn more about what Schokora describes as the still relatively "underground" creative scene in China.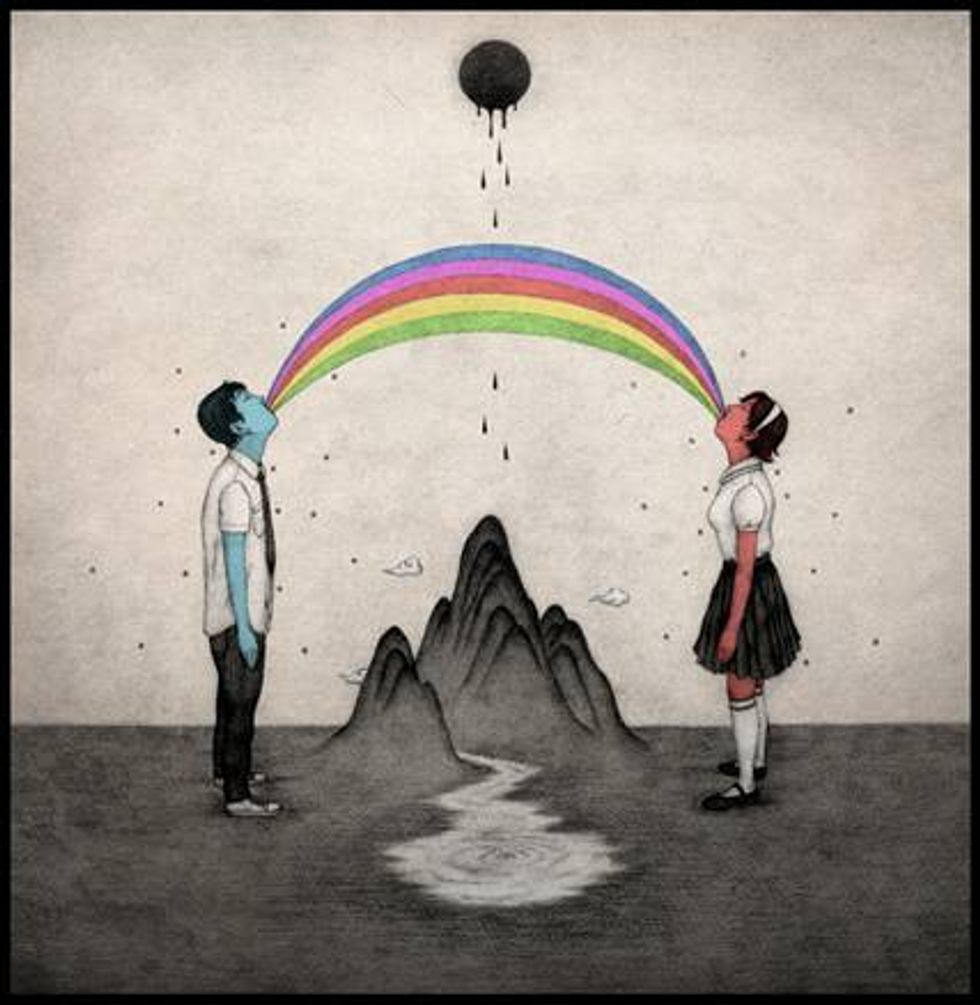 Illustration by EDGE Creative Collective member, My Name is Black
When you started NeochaEDGE in 2007, what were you trying to create?
Our team had been seeing all sorts of inspiring creative content from all over China; but, it was painfully difficult to find. It was fragmented online and offline, mostly hidden from view, and not given much attention by local media. Neocha.com was engineered as a solution to this problem. We created the site as an online platform to allow local creatives to upload and promote their visual arts and music content, as well as related creative culture events from throughout China.  
The site did quite well from the start, but, as it focused exclusively on a very niche audience in China, the creative community, we had a difficult time executing a scalable advertising model. We found that over time brands, agencies and media companies were less interested in placing ads on our site and more interested in tapping the community for creative content and to get inspired by "the next big" thing in the local creative scene that our team was helping to showcase. Neocha quickly evolved into NeochaEDGE, and we now focus on presenting the best creative talent in China, partnering forward-thinking brands and agencies with China's leading creators and using our site as a web-magazine to showcase creative content coming out of China.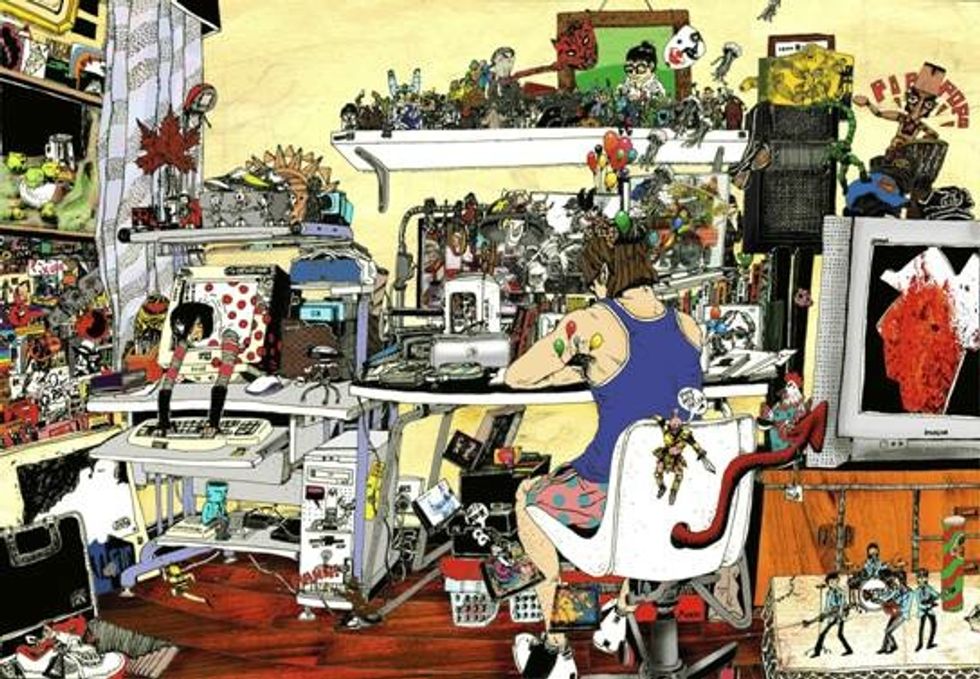 Illustration by EDGE Creative Collective member, Xiao Longhua
How do you find and keep up with the best creative talent in China?
We do this primarily through our web presence. As our community website was initially set up as a platform to aggregate creative portfolios from all over China, we unknowingly (at the time) were compiling an immensely valuable asset for our current agency model. Neocha.com gave us easy access to and an intimate relationship with a robust database of creative talent in China. Since the website transitioned to the web magazine, we've had to work hard at curating the content in order to truly showcase the best of the best in China. Now, almost two years into the web magazine, we are again in the fortunate position of attracting talent to us. We get literally dozens of e-mails every single day from artists all over China who want to be featured on the site, considered for commercial client projects, and/or would like us to represent them.
How is the web fueling and perhaps changing the local creative scene?
It's not fueling or changing it. The web, in many ways, is the local creative scene in China. The fine-art world in China is still very much in the galleries, etc., but everything else thrives online, almost exclusively. Every once in a while you'll see some cool offline events (some of which we put on) bringing the scene together "physically," but for the most part, young creatives here present themselves and their work, and exchange with each-other digitally. They grew up online and this sort of interaction is just second nature to them.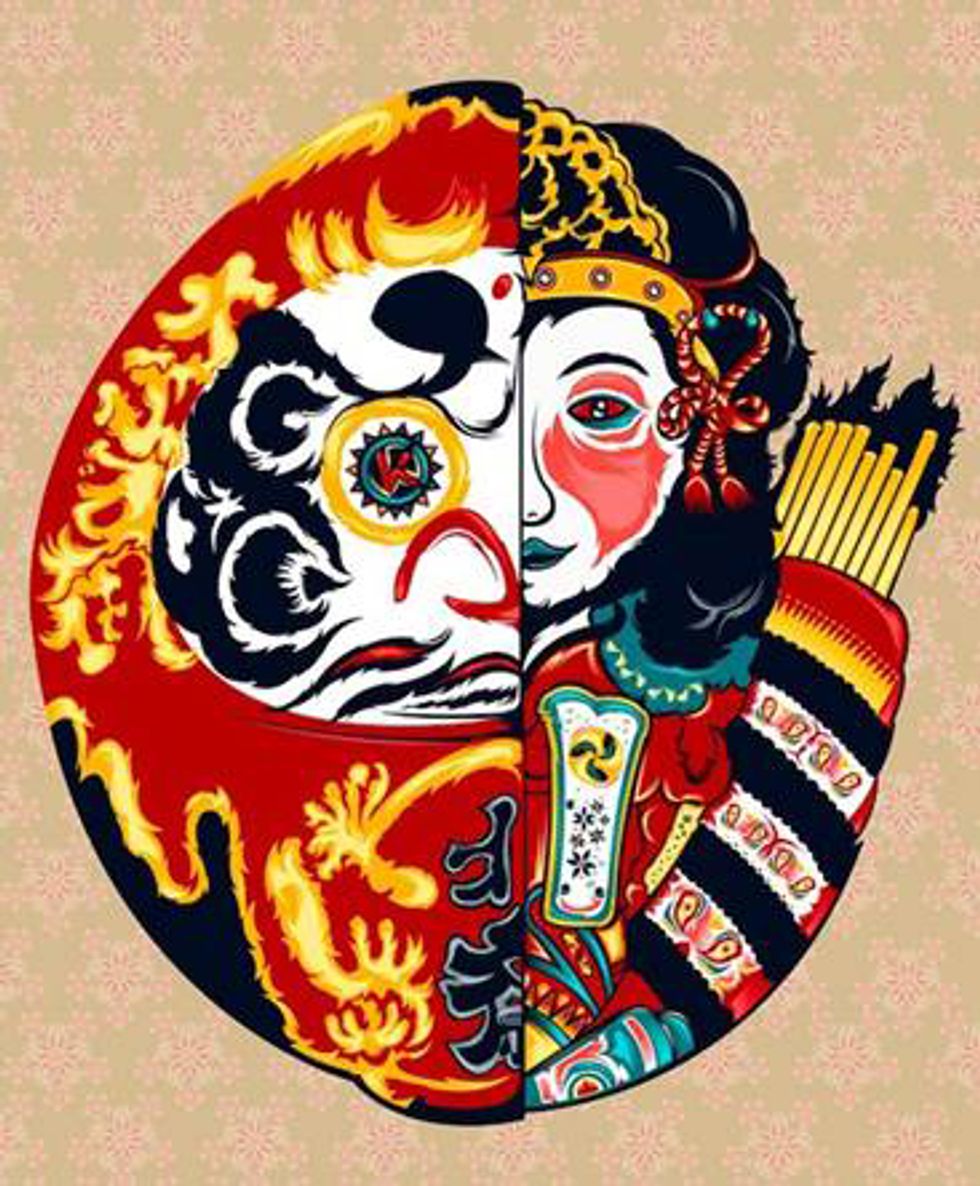 Painting by EDGE Creative Collective member, KZENG

On a local level, tell us a bit about the nuances between creative work that's coming out of Beijing vs. Shanghai vs. other areas in China.
I often hear people saying that different creative things happen in different cities in China...which may be true, but to be honest, I see a little bit of everything coming out of everywhere. Perhaps because it's all coming at me from the firehouse that is the web, I haven't cleanly filed it all by geography. However, I will say, perhaps a surprise to some, a lot of the most interesting and worthwhile creative content in China is not only coming from the big cities like Beijing, or Shanghai, or Hong Kong, etc.; it's coming from some self-taught designer in Gansu, or a photographer in Sichuan, or an illustrator in Liaoning, or a street artist in Hunan, or a bedroom-bound electronic musician in Ningxia. There are so many of these types of creators scattered throughout China. 
Beyond geographies, some interesting trends we are seeing among the Chinese creative community in general are
neo-traditionalism
,
nostalgia or retro
, and a
yearning for childhood
. As forward-looking as China is, a lot of the inspiration is still coming from its rich past and robust heritage.
What sticks out as one of your favorite or most memorable projects to date?
To us, they are all awesome. Like I said, we are quite picky about the work we take on. If we don't believe in a project creatively we don't do it. This helps to keep us fresh and excited about what we are doing. 
If we had to single out a few projects, we recently produced
a fun video
for Absolut Vodka, which involved light painting throughout Shanghai. That project was a great example of us bringing together multiple creative mediums represented in EDGE Creative Collective (street art, photography, music and film) into a single piece of branded content.  
Some of the garment graphic design we are doing for Adidas has been super exciting, although I can't reveal too much about that just yet. .
What's next for NeochaEDGE?
For the time being, just practical stuff. We are focusing on building the agency in terms of our service offering to include more strategic planning, as well as adding members to both our core in-house team and to the EDGE Creative Collective. At the same time, we are looking to take our web magazine to the next level with, perhaps a redesign, and of course, more, more, more content. We currently publish three- four original articles a day, but we would like to be doing 10 or more. We're are also starting to think about how we can extend our model to other Asian markets with creatives from all over the region...but that will probably be a 2012 thing.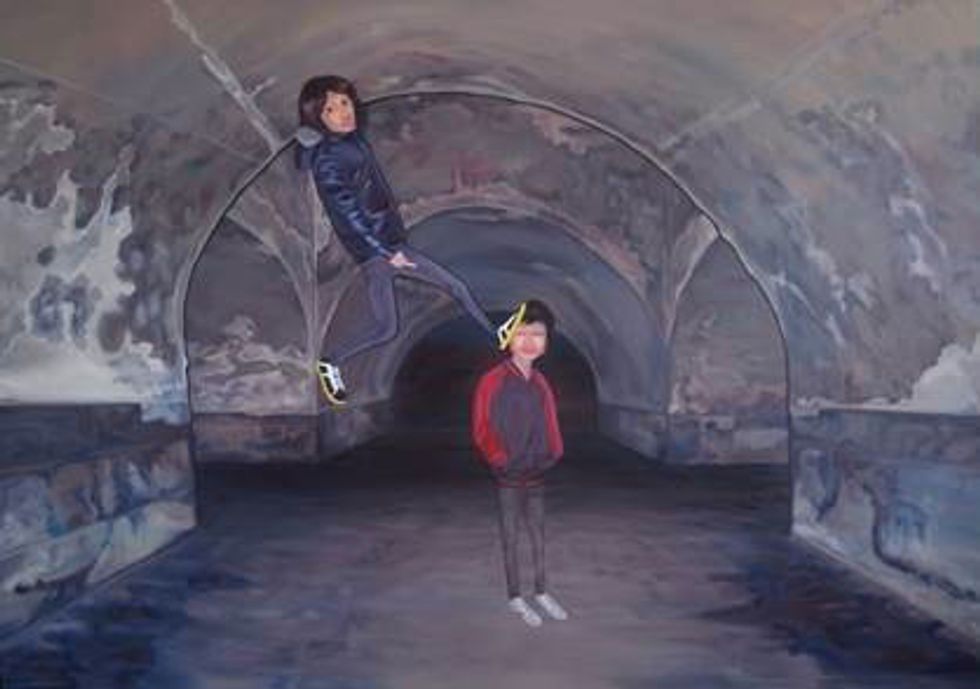 Painting by EDGE Creative Collective member, Liu Guangguang
Leave us with some links. Who are a few of the young artists that you're particularly excited about at the moment?
I could go on for hours about the young artists in China that we're excited about...our web magazine features thousands of them...for the sake of brevity, I'll just mention a few here. 
Check out Shanghai-based photographer
Xiao Peng
. He just takes lovely photographs that capture the provocative side of young people's lives in China. Ningbo-based digital artist
Shadow Chen
(who we just hired as our new creative director!) is amazing. She's a great example of how young artists in China mix traditional Chinese cultural elements with modern mediums. Tianjin-based painter/illustrator SO.P is a unique talent. His style is difficult to describe;
you gotta see it to understand it
. Nanning-based illustrator
Broken Bike
has such a fun style, he's part street punk and part pop-artist. His stuff is great. 
Two of the newest members of the EDGE Creative Collective
KZENG
and
Wang2Mu
have blown us away...they both have wonderfully unique styles and are just all-around incredible image-makers. Definitely keep an eye on them.  
Hong Kong-based graphic/motion designer
Jerry Luk
also recently joined ECC. His work is so clean and simple, yet so inspiring. We can't get enough of it.
Illustration by EDGE Creative Collective member, Xiao Longhua