It's pretty unbelievable that anyone whose target demographic is likely ~woke~ millennials could get a product this wrong, and yet here we are with eye shadow based on the skin shades of varying ethnicities and their corresponding stereotyped surnames. Ladies and gentlemen, a mess.
Balm Cosmetics has brought out a palette called 'Trimony' that features the names "Matt Kumar," "Matt Lopez" and "Matt Ahmed" to correspond with the different colors. "Ahmed" is the darkest brown shade, while "Lin" is a pale yellow, "Kumar" is reddy-brown and "Lopez," an olive. It's just all a hard no.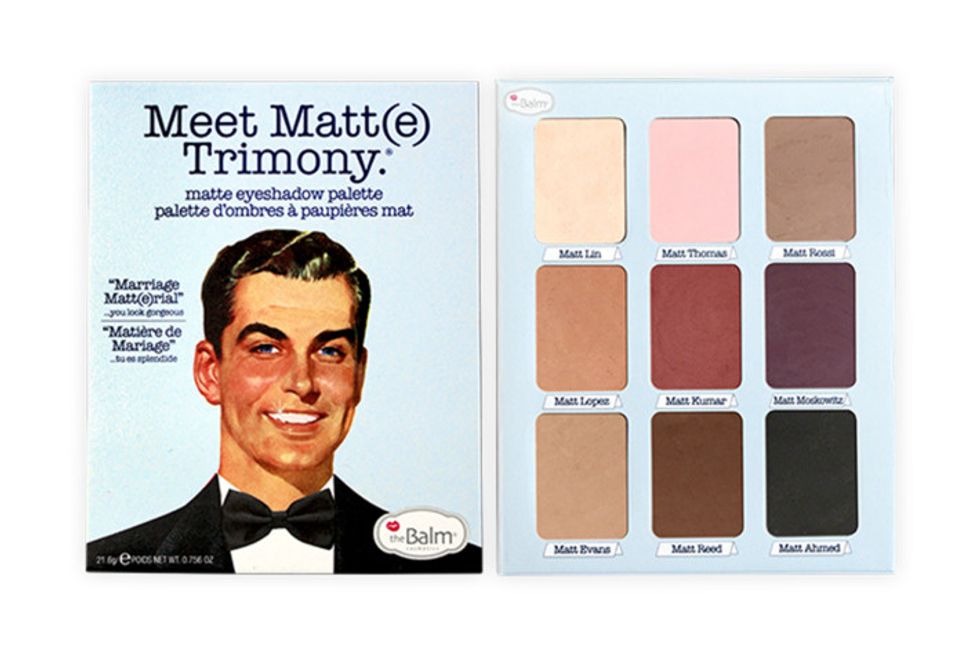 The most cringe-inducing part of all is the accompanying tutorial for the palette, during which the blogger says, "The first color I'm going to take is Matt Lin and I'm going to place that all over my lid. And then I'm going to take Matt Lopez and put it all throughout my crease."
This is not the first palette with race-based names, although this is the first time the shades are named in relation to the skin tone they resemble. Yikes.
[h/t The Cut]
Image via Balm Cosmetics
Sign Up For The Morning PAPER