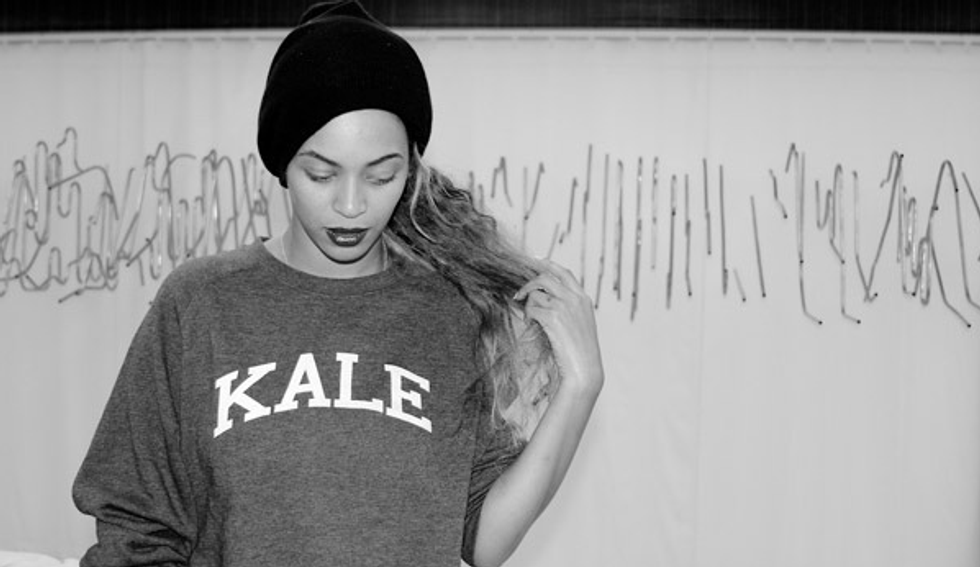 Earlier today, our benevolent leader Beyoncé issued an official decree: go vegan for 22 days [subtext: OR ELSE]. "All you have to do is try. If I can do it, anyone can," she encouraged in a press release. To help you accomplish this, Beyoncé has partnered with her personal trainer and "exercise psychologist" Marco Borges for a 22 day meal delivery service that includes all plant-based offerings. 
If you've been cataloging every move Beyoncé makes, like we have, you'll remember that in 2013 she took on the 22 day vegan challenge along with husband, Jay Z. During this dark period of our life, we dutifully looked on in awe as the couple
Instagrammed
their perfect meals with the French-sounding hashtag, #22DayVeganChallange. Now, for
$9.76 to $16.50
per meal, we too can delight in spelling "challenge" in new and exciting ways as we Instagram our meticulously curated, plant-based meals courtesy of Beyoncé Corp. With this, we're one step closer to the Beyoncé singularity. Resistance is futile.  
[via
PR Newswire
]