I was just reading one of my most favorite design blogs,  MoCo Loco, and saw a post that Murray Moss has teamed up with those crazy kids at Nike to develop a limited-edition white leather futsal ball. And it's beautiful! How very Fashion Schmashion of me to mention, n'est-ce pas? Don't worry, I am new to the Papermag blogs, and it will take me a few posts before I can fully develop my own voice. In any case, this lovely ball is being sold exclusively at Moss in New York City and if you buy one, you get a free pair of custom Nikes from the Nike id studio.  Everyones a winner! Hurry up, because only 54 were made. Speaking of which, I am just loving the World Cup. Loving it like I have never loved a sporting event before. Except maybe the 1976 Olympic Games in Montreal when Nadia Comaneci scored the first perfect 10. Here are some World Cup-related tidbits for you that I stumbled upon today...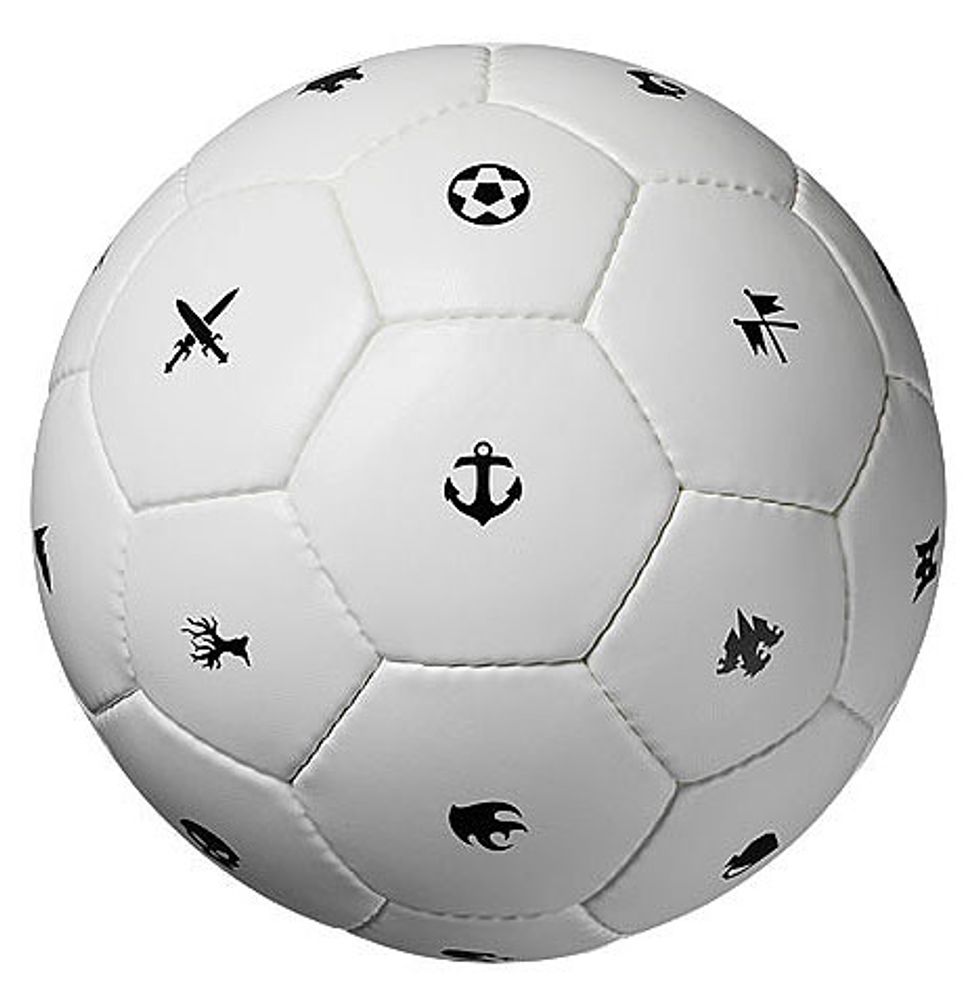 In this interesting BBC story, reporter Sam Wilson examines Germany's goal to host "the first climate neutral World Cup." In addition to keeping down greenhouse gas emissions, World Cup organizers "vow that every molecule created in Germany will be neutralised by projects they are funding elsewhere." But what about all the  fans travelling by plane, train and automobile to Germany?

Turns out I am not the only one who likes soccer.  Paris Hilton and I are so similar!
For those wondering where to watch World Cup games in New York, I've found the comment section of this New York Times  World Cup '06 Blog post to be quite informative. Folks ask really specific questions like: "Does anyone know of any bars full of Brazil fans in the Brooklyn-Heights/Cobble Hill/Boerum Hill/Park Slope area?" and other folks answer!

This is less like a tidbit I stumbled upon and more like a thought I just had. I may be alone on this one, but does anyone else find French coach Raymond Domenech really, really hot in a very  distinguished architect kind of way? Here he is looking fierce with those fashion-forward glasses. He is in it to win it. Bonjour! That is French for "hello." Sit tight, people, my own voice will come.