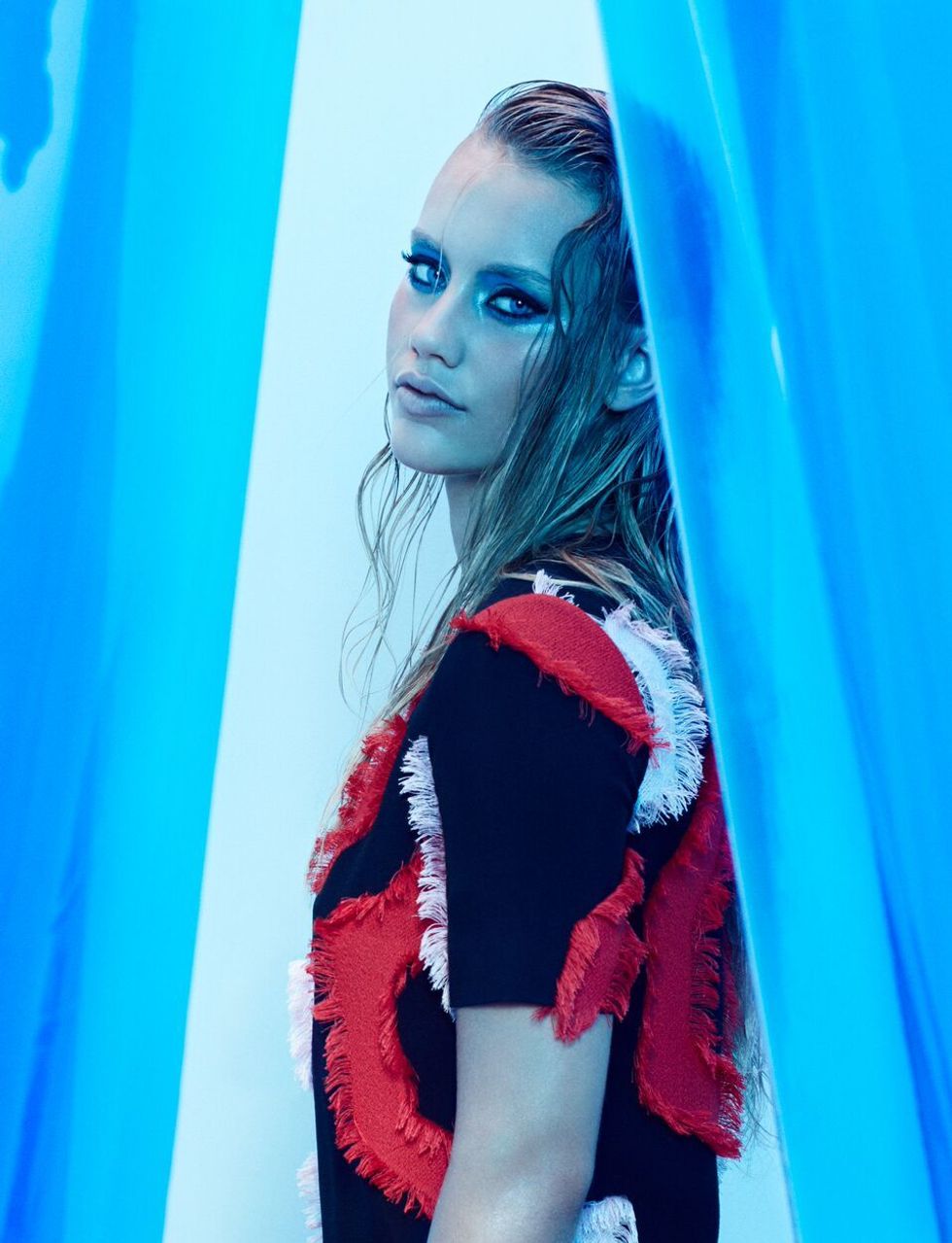 As a counterpart to our MCM series, our new WCW column sees us shooting and interviewing our favorite female (and female-identifying) models of the moment. Next up? Chase Carter from WME IMG.

Name: Chase Carter
Age: 19
Zodiac sign: Gemini
Did you always want to be a model growing up?
No! Absolutely not, haha. I never even considered modeling until I was approached about it in the airport.
What is a typical day like for you? How often do you go on castings / go-sees/ fittings / shoots?
It varies, my day could either be super filled with castings and shoots or completely the opposite where I am going to my favorite cafe then hitting up a workout before dinner!
Do you remember the first casting or go-see you ever went on? What was it like? Were you nervous?

I do remember the first casting I went on... I was actually super nervous because I put so much unnecessary pressure on myself, turned out to be super easy! You go in then out.
Are there any models you really look up to or whose careers you'd like to have?
I don't necessarily look up to any specific model but I do admire the careers a few of them have. I would say a mixture between Rosie Huntington and Chrissy Teigen in the sense of Rosie's modeling background with high fashion and commercial, but also acting and Chrissy's spokeswoman/interviewer/personality modeling!
What has been the most fun job you've booked in 2016?
The most fun job I booked in 2016 would definitely be when I worked for VS Pink! They have such a fun crew and I played ping pong with the photographer for the whole morning (I won, that's probably why I enjoyed it so much.)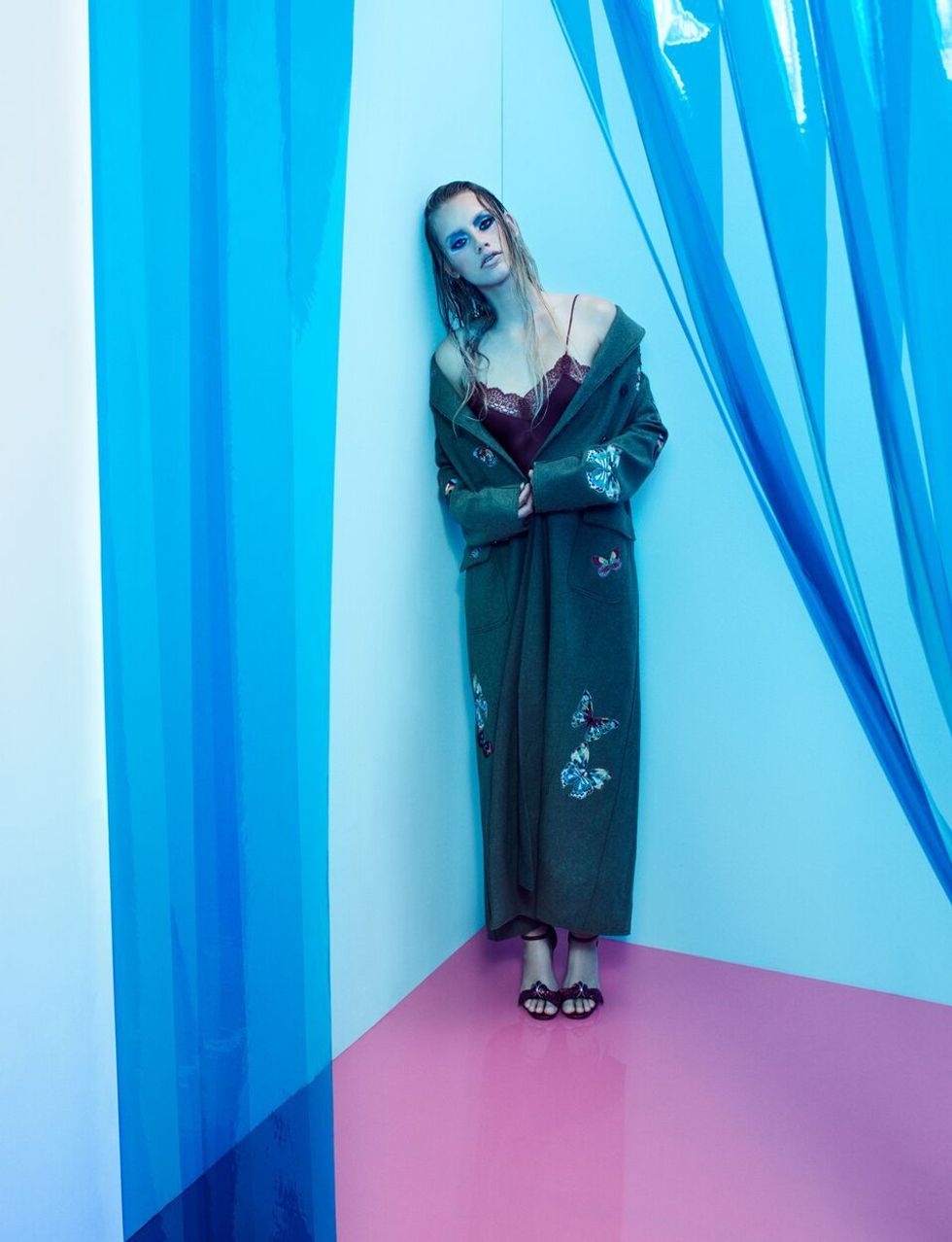 You grew up in the Bahamas. Is there a modeling industry there?
The country that I'm from is absolutely gorgeous, there is a bit of modeling in my hometown but it's not very popular.
Do you have any routines before castings or shows that you always follow? (For instance, do you always wear the same kind of outfit, wear the same makeup or skincare, do your hair the same way? Eat the same breakfast?)
I do have my every day routines before jobs! I give myself about one hour to wake up and get ready before heading to a job. I take a shower and make sure all my stuff for the day is organized! Always make sure to have my Nike gym sneakers packed in my bag. I like getting in my groove and waking up before heading out to go socialize with the people on set.
What do you like to do during your free time?
I love doing 'me' stuff. I make sure I wake up, go to my favorite cafe and have coffee while doing my online courses on my computer. Then head home to either meet up with friends or watch a movie. Then always enjoy getting a good workout in. Never fails to make me feel great.
Do you have many friends who are models, too? What about dating? Have you or do you date other models? What is that like?
I do have a couple friends that are models but I prefer friending 'normal' people. Just easier that way and the conversations and relationships aren't so surface level. NO WAY WOULD I EVER DATE A MODEL. Are you kidding... NEVER. No further explanation needed.
Do you have any hidden talents?
If you consider throwing the Javelin then I guess I do have a hidden talent!
What's something no one knows about you?
I am quite the open book! I couldn't tell you something someone doesn't really know.
What are your favorite beauty/skincare/hair products?
I love getting these questions... my favorite face wash is Burt's Bees, favorite moisturizer is Olay, and mascara is Maybelline!!! I don't do anything to my hair, I just let it go free.
Set Design by Hans Maharawal

Retouching - Silhouette Studio
Production - Teddy.Productions
Makeup by Aminata Gueye at MAM-NYC using MAC Cosmetics
Manicure by Riwako Kobayashi
Hair by Tetsuya Yamakata at MAM-NYC using Oribe Hair Care
You May Also Like