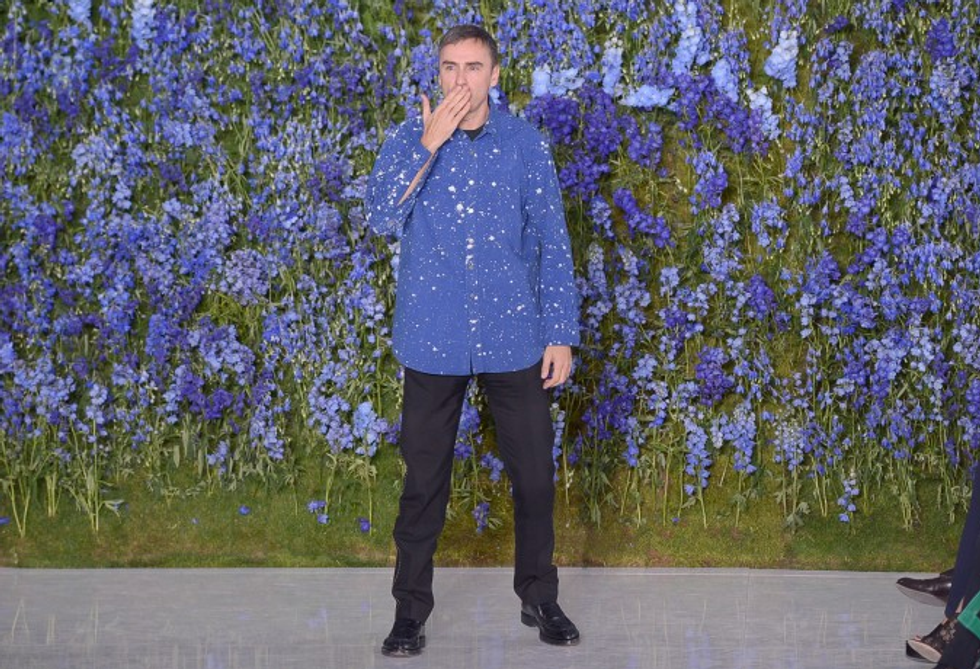 [Photo by David X Prutting/BFA.com]
There is a particularly poignant scene in Frederic Tchengs' excellent documentary,
Dior and I
, chronicling Raf Simons' first haute couture collection, where he cries tears of joy after a print by the artist Sterling Ruby is finally realized and draped on a model. After being told for weeks it was impossible to produce, there it is walking before him and he is thusly moved. It is one of the most powerful moments in the film and what, as someone who does not design clothes, I took as a true glimpse into the process of someone who does. I think of this scene whenever a new Dior collection bows in Paris; I imagine how Raf has felt every last print, button and panel deeply. Perhaps he didn't always feel these details to the point of tears but his heart was in every bit. And with the
surprising announcement
that his spring 2016 collection would be his last there are obviously questions as to why. Could a heart so porous and vulnerable ever really be at home in such a global machine of a brand? Simons cited personal reasons as why he was leaving and there is no evidence to suggest otherwise. The mere fact that there was no leak of the news until the official announcement this morning is news itself.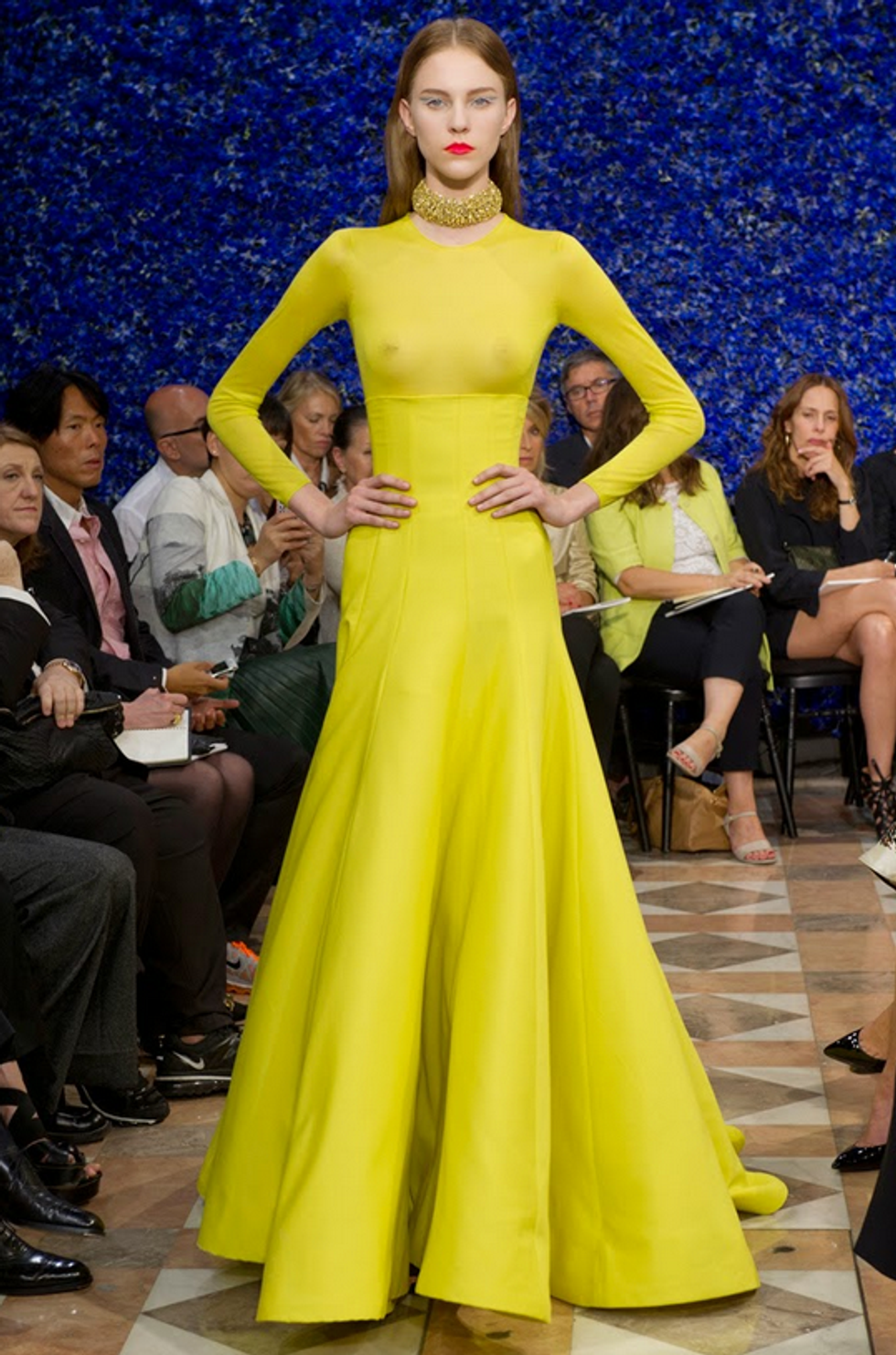 A look from Raf Simons' debut at Dior
What his departure means most immediately is a few weeks of speculation about possible replacements -- some likely (Riccardo Tisci and Phoebe Philo are never NOT on these lists) or some unlikely, though LVMH will have a hard time finding a more interesting, if head-scratchy, decision than their crosstown rival Kering did this month
naming Vetements' Demna Gvasalia as head of Balenciaga
. Or since there is the feeling that this decision came out of the blue with no succession plan, will they take their time as they did post-Galliano (over a year) and wait until they find someone just right?


Protracted speculative talk aside, Simons' legacy at Dior is clear, now that it is fully contained. He took the tumult of the preceding years, which some could argue worked in his favor having nowhere to go but up, and brought in a modernity and sensitivity that was dormant during the Galliano era. His debut collection, revamped Bar Suit and saturated pigments are among the many highlights, standing out much the same way as his pulsing house music did on his runways, something that heretofore no one would associate with Dior. He brought the house's ideals of femininity to earth for everyone to see and it was just as beautiful as Galliano's bombast or Mr. Dior's stoicism, if not more so in its reality. He replaced fantasy with elevated reality and brought warmth and heart to a house that was on creative life support, giving Dior the careful redirect that it needed. And so who is anyone to say why he could not do that for himself? It seems there is very little at play other than the realization that his dream job became less so after a while. Perhaps Simons' greatest revival from the Dior archives, one some thought lost, is this: the graceful exit.