Though New York Men's Fashion Week ended yesterday, Finn Mackay is still riding high after his first modeling gigs, for C.P. Company and Beyond Closet presentations. Recently signed to Wilhelmina, he was discovered by the men's manager, Tara Lanoway during the agency's recruitment campaign at Governors Ball. Innocent lil' Finn was "just there to listen to some music," before a whirlwind of contracts and meetings (mere days after being discovered) led him to castings for New York Fashion Week. PAPER caught up with Mackay and discussed his NYFW experience, love for streetwear, and future as a model (or an engineer). Also, peep shots from his first shoot with photographer Justin Borbely. "He was really cool to me," Mackay said of his first shoot. "Just gave me a lot of direction and advice."
Can you describe NYFW Men's in a few words?
First of all, it was dope. Then I guess I'd say a lot of walking and fresh.
You were discovered at Governor's Ball by Wilhelmina. How did that happen?
I was approached by Tara Lanoway, who's really cool. She kind of came out of nowhere, I was getting ready to get food with my friends and she just rolled up to me and was like 'Hey, have you ever thought about modeling?' and really caught me off guard. I was like 'Not really' and she talked to me about it a little bit more and said that Wilhelmina would be interested in working with me.
Had you heard of Wilhelmina before?
No, I hadn't. That was my first time. My dad used to be a model, but I was never really exposed to it. He used to always talk about it, but it was a totally different industry. He'd be like 'Yeah, you got my genes so you should definitely try it out at some point.'
Did they immediately tell you they wanted you working New York Men's Fashion Week?
Not really! They talked to me about it and gave me a contract, but it wasn't until a week or two later that they asked me to come down because they thought it'd be good to jump start my career. I was like 'Hell yeah, I'm so down to go to New York.'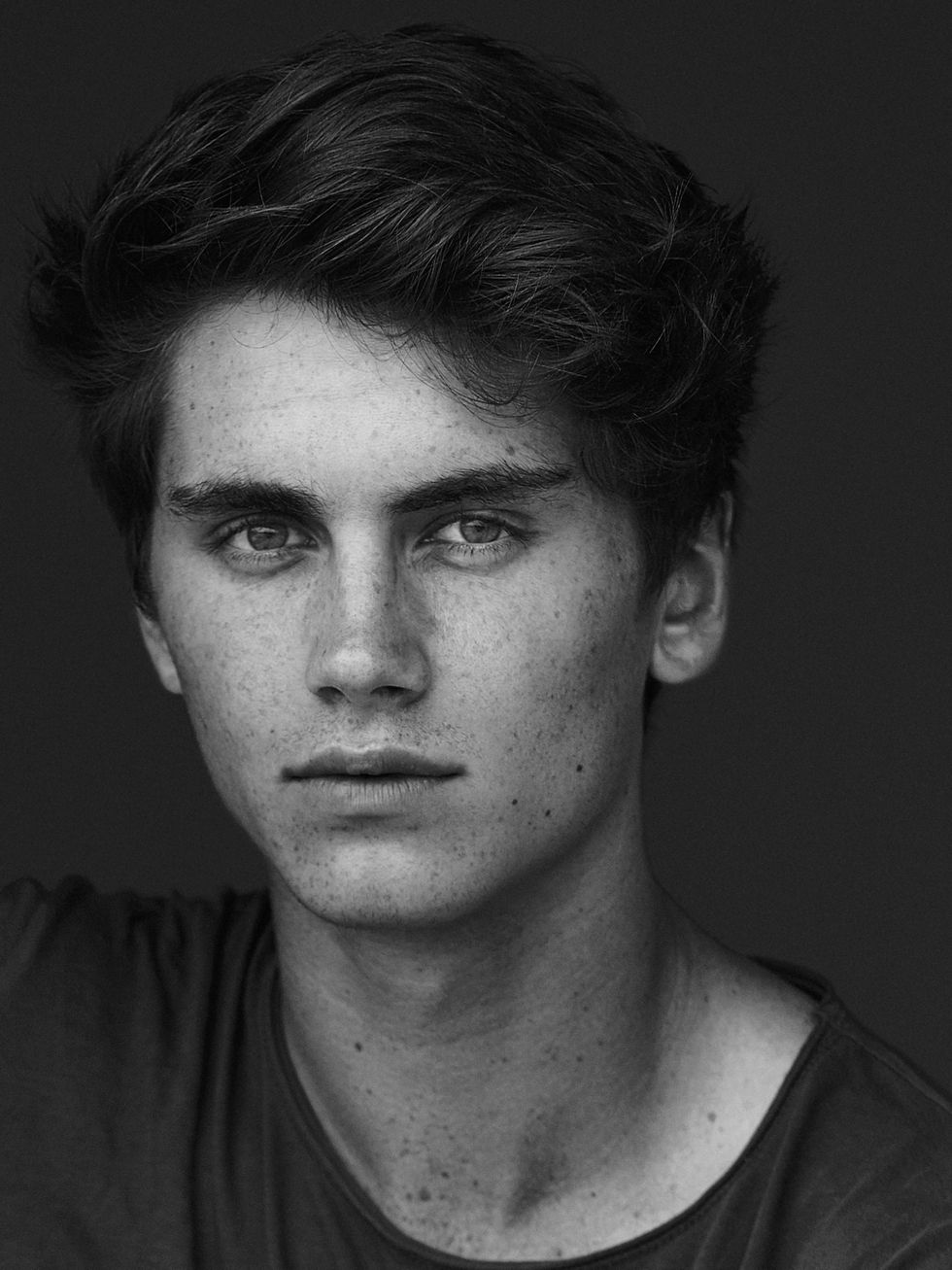 Photos by Justin Borbely
How was the casting process?

At one point I had ten castings in a day all over the city. I was able to get to all of them, it was crazy. I know that for some of them, companies will look at the board of all the models at the agency and just pick the guys. But some castings Wilhelmina was like, "Yeah they didn't specifically ask for you, but we think they'd like you, so crash this one."
Which did you end up booking? I know I saw you at C.P. Company. Any others?

I booked C.P. Company and Beyond Closet which is a cool Korean brand. Both of them were presentations.
What were your expectations going into them?

I really had no no idea what to expect going in there. I didn't realize that presentations were like an open-air kind of thing where you stand for an hour with people walking in and out. I thought it would just be a quick thing where people come and sit, we stand in a few different positions, they take a bunch of pictures and that's it. I didn't realize I had to stand in the same pose for the whole hour.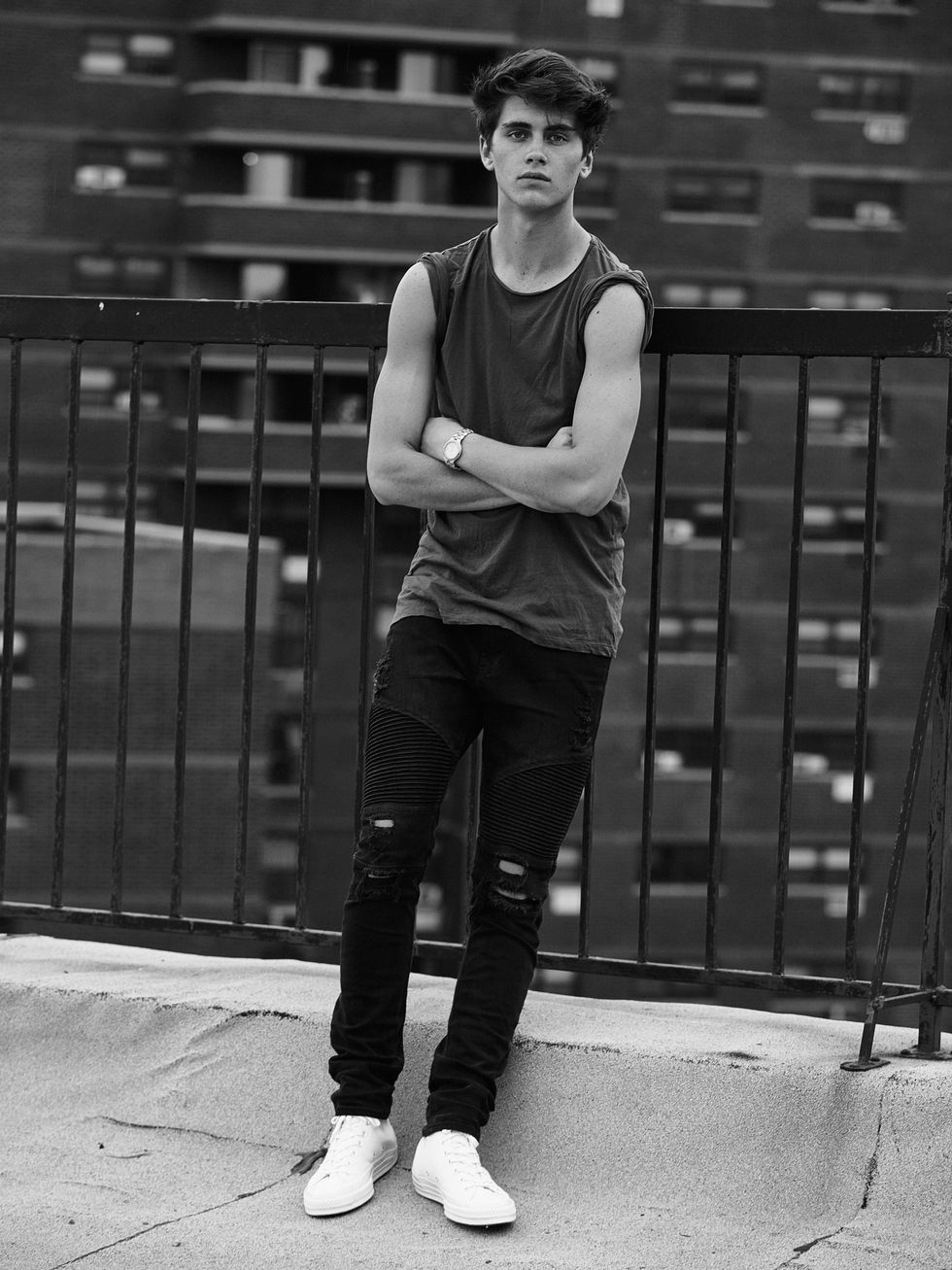 Photos by Justin Borbely
Were you nervous? Worried?

Yeah, I was just nervous about not fucking it up. Pretty standard. There wasn't much preparation or direction before the presentations.
Who would be your dream designers or brands to work with?

I've been really into Off-White lately, like Virgil Abloh. A$AP Bari's new line. I'm just really into streetwear, which I've been seeing a lot in high end fashion.
Do you know what your next steps are?

Not really. I'm still in the beginner's steps. I'm really enjoying it and it's definitely a career I'm going to pursue in the long run. I'm still going to university next year, and I'm hoping to major in biomedical engineering with a biomedical minor. I really want to get into helping amputees and making prosthetics.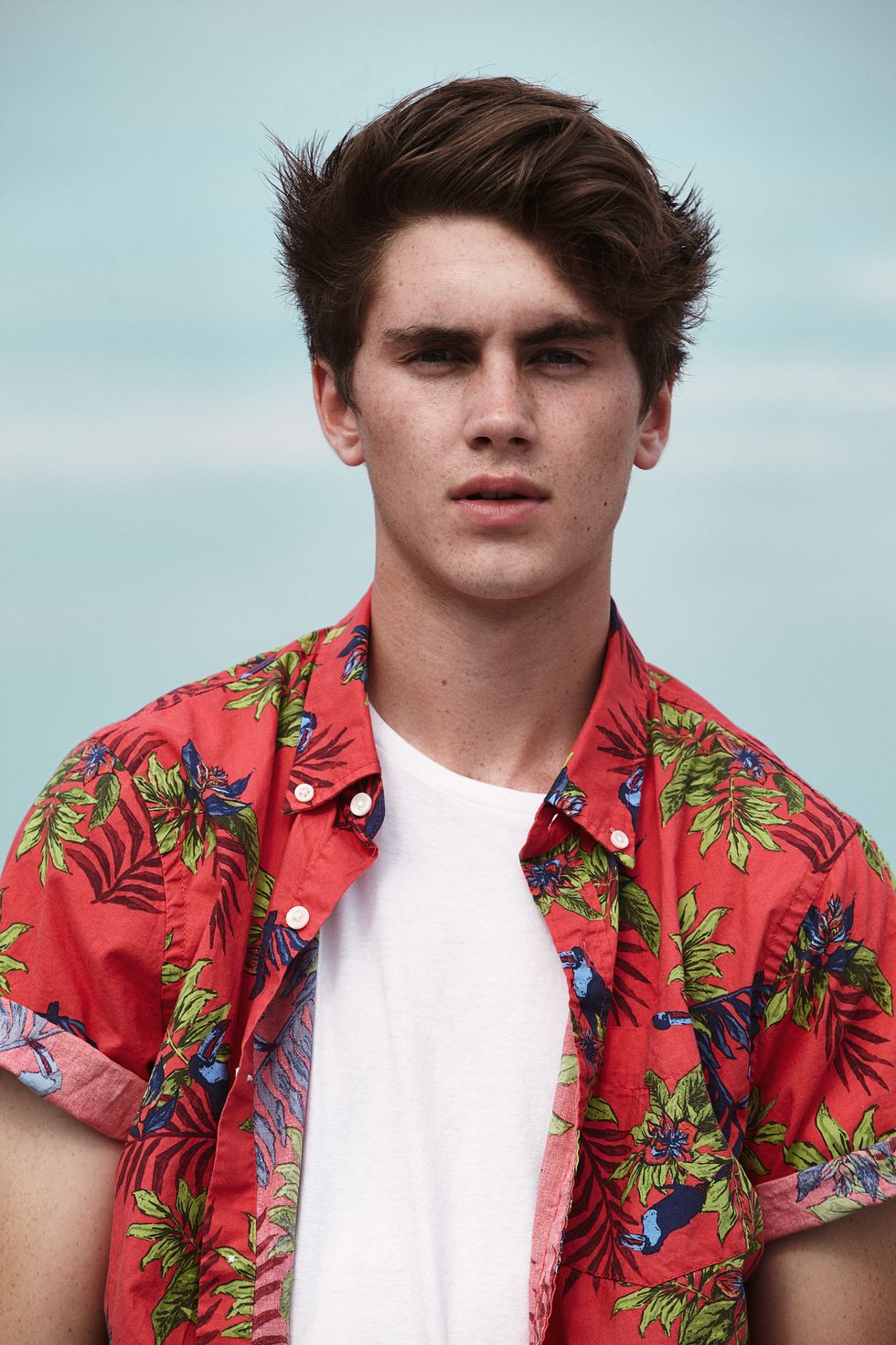 Photos by Justin Borbely
You May Also Like