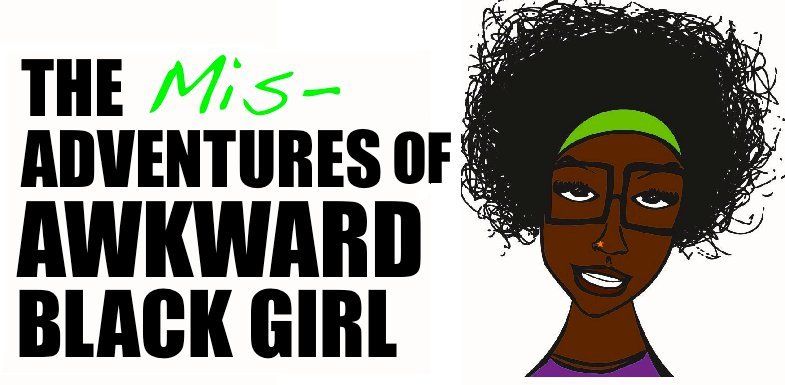 Among the mass hoard of Harlem shake remakes and horrible lyric videos on YouTube is a web series that really stands out:
The Mis-Adventures of Awkward Black Girl
(or simply known as "Awkward Black Girl"). Created by
Issa Rae
, a producer/director/writer/actress based in LA (whom we interviewed back in August
HERE
)
, t
he series follows the misadventures of Rae's socially-awkward protagonist J. Each episode shows J confronting uncomfortably relatable scenarios whether dealing with an office romance, handling rivalries in the workplace or wondering how many fake laughs are too much during a conversation.
The crux of the show is this: J is awkward and black, a combination that proves to be the bane of her existence. Being awkward causes J to hold a lot of emotions inside until she erupts from feeling uncomfortable -- even though she hates confrontation.
Much of J's world revolves around her job at Gutbusters -- a call center for a new diet pill that J describes as 'bulimia in pill form' -- and it is here that we also meet Nina, J's lighter-skinned office archenemy, who makes it her mission to stir up trouble with J and publicly humiliate her every chance she gets. Nina may start off like the typical office tyrant but the tension quickly escalates between the twosome when J discovers that Nina may have been intimate with J's office crush, Fred. Luckily, J survives the workplace melodrama with the help of her best friend CeCe -- a feisty, pop-lock-and-dropping sidekick who brings the comedic relief...and the beats. (She supplies beat boxing that J raps over whenever she needs to clear her head -- who would have thought rapping could be a stress reliever?) Rounding out the cast are J's co-workers: Darius, who speaks so softly no one can understand him; Dolores Clarence, who suddenly becomes a born-again Christian and changes her name to Sister Mary; and Patty, whose office antics have given her the nickname "Germy Patty."
While ABG may seem like just another comedy series, Rae deftly uses humor to address more serious issues and themes. In one funny-yet-heart-wrenching scenario, J's boyfriend dumps her after she cuts her hair and he feels his masculinity is called into question by dating a boyish-looking woman. Additionally, the show features a realistically diverse cast that isn't afraid to address issues of race. The relationship between J and Nina, for instance, highlights the tension that can sometimes exist between light-skin vs dark-skin members of the African-American community. Similarly, other characters constantly share racially insensitive jokes and are spot-on examples of today's sugar-coated racism.   
Some of the best moments of the series are when J allows us to see exactly what she's thinking and how she would change events to play out in her favor. Who doesn't want to slap a co-worker for overstepping boundaries or break into a job you're applying for because they haven't confirmed whether or not you're getting the position? Through J we can live out all our fantasies, laugh about our shortcomings and realize that being awkward doesn't mean you can't have your own version of happiness.
Though the show's second season ended last week, we hear an
ABG movie may be in the works
. Until then, we highly suggest you watch the series from the start. You can find the first episode of
ABG
below and the rest of the series
HERE
.